Agung & Lisa's Rustic Outdoor Wedding At Museum Bank Indonesia
AGUNG KURNIAWAN & LISA MARGARET TJAKRA - 11 NOVEMBER 2016
Lisa dan Agung memilih tema `Rustic`untuk mendukung pesta yang akan diadakan di area terbuka agar dapat memunculkan suasana santai, simpel, dan intim. .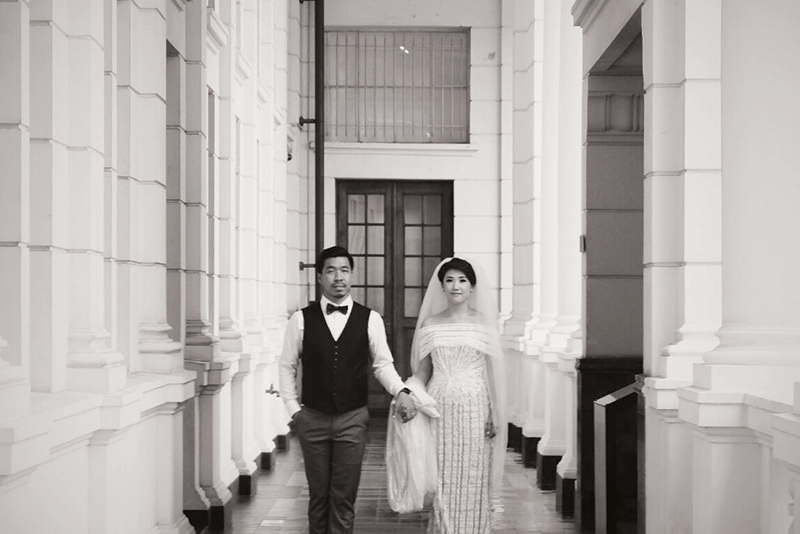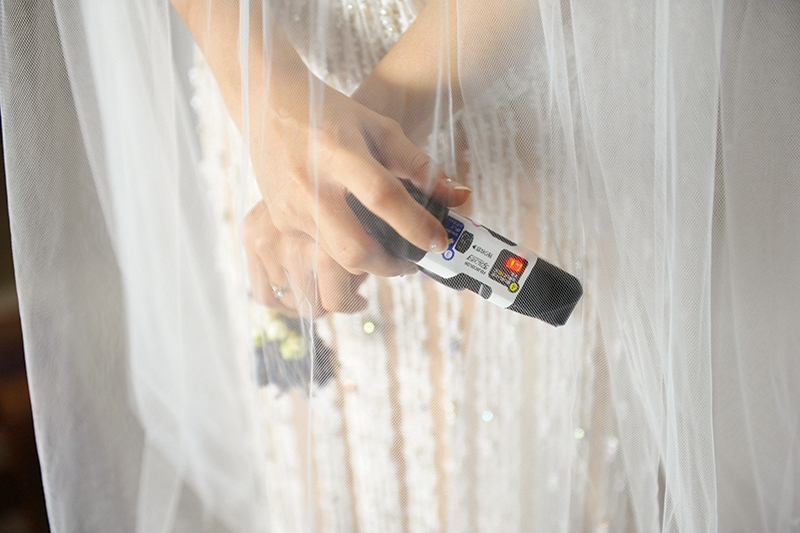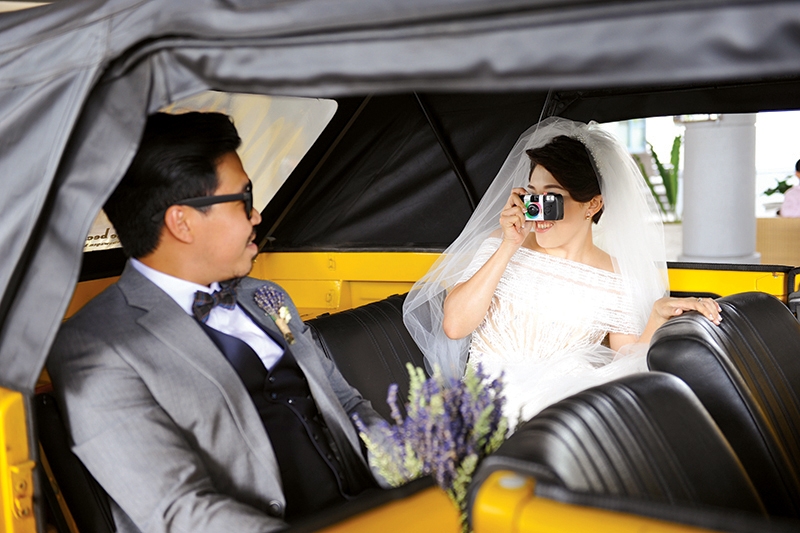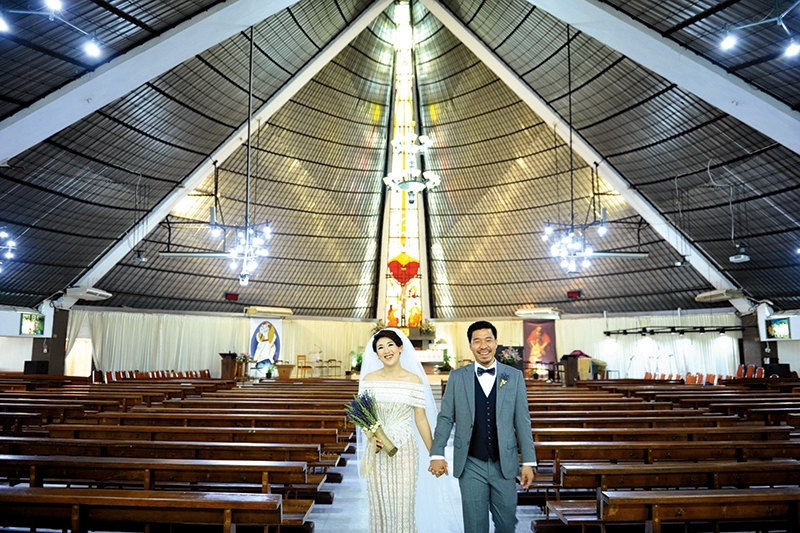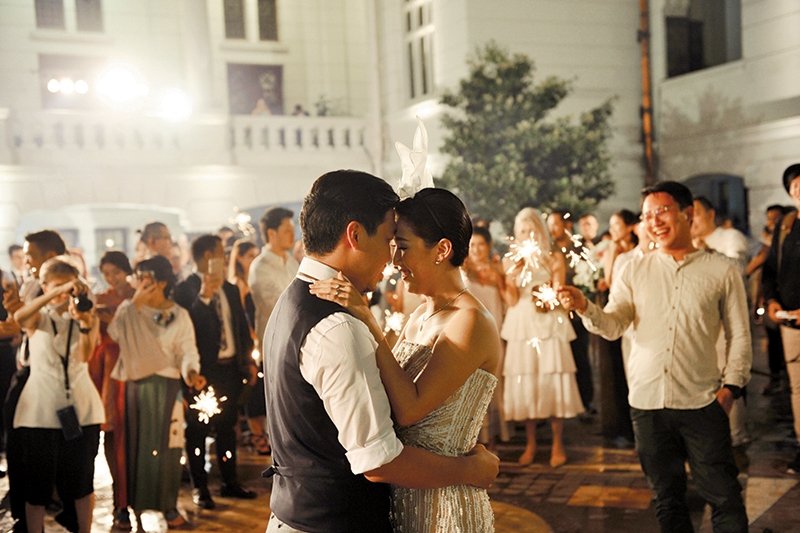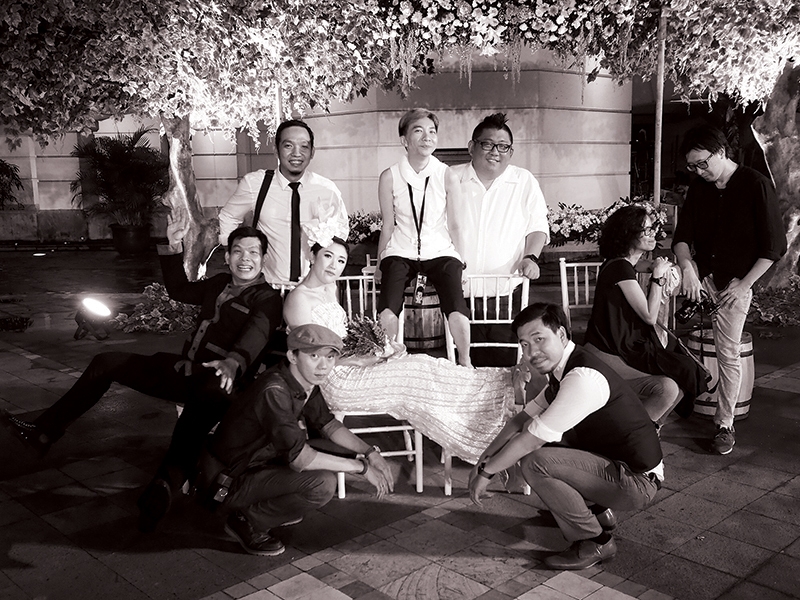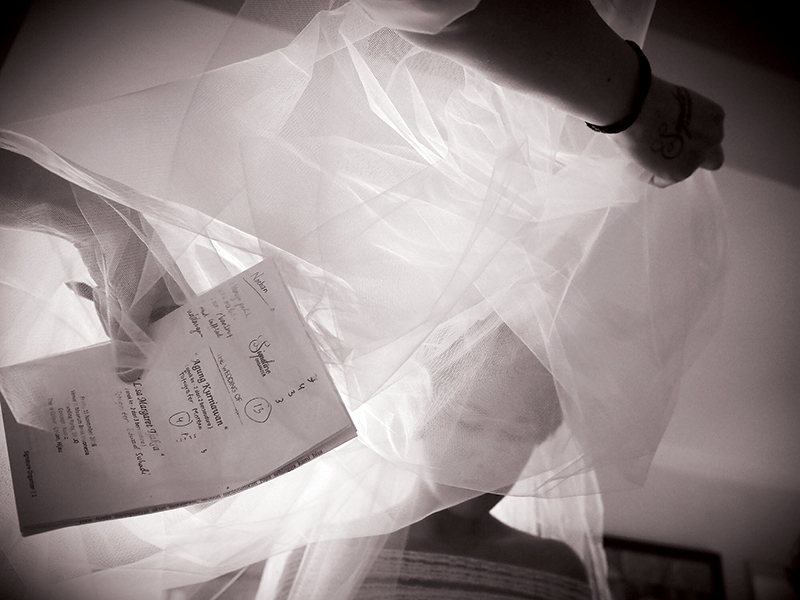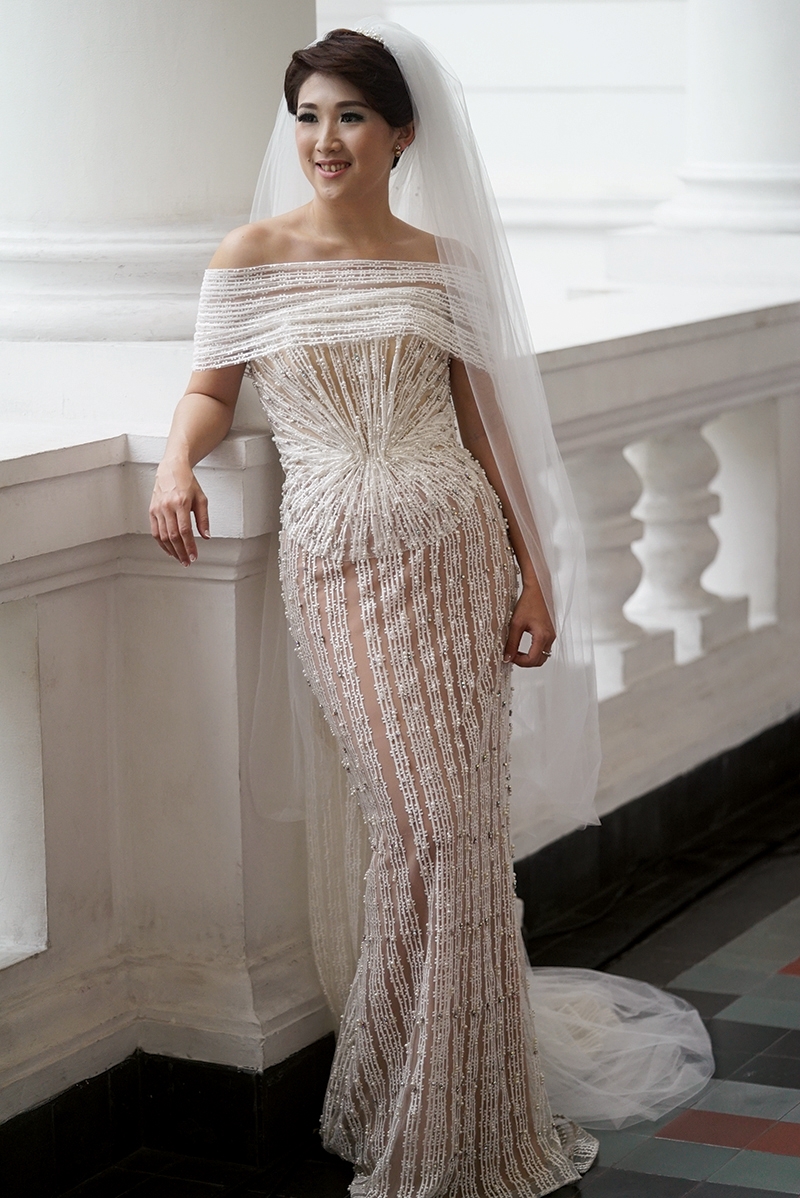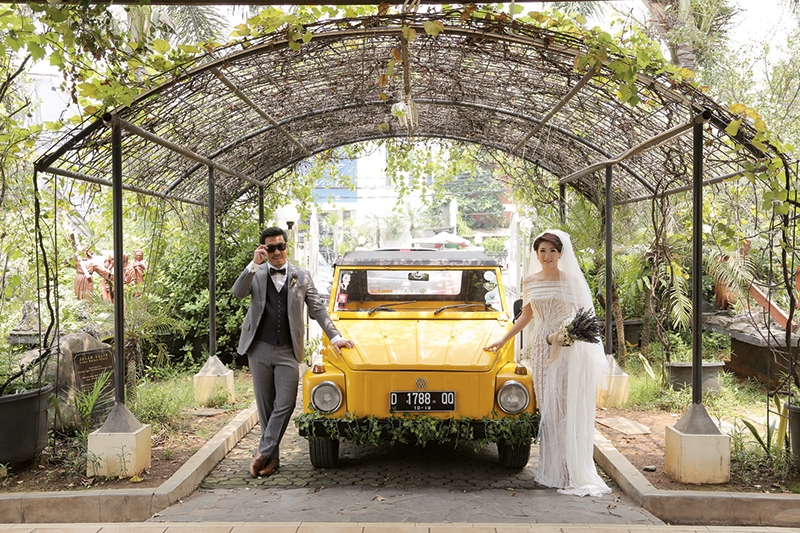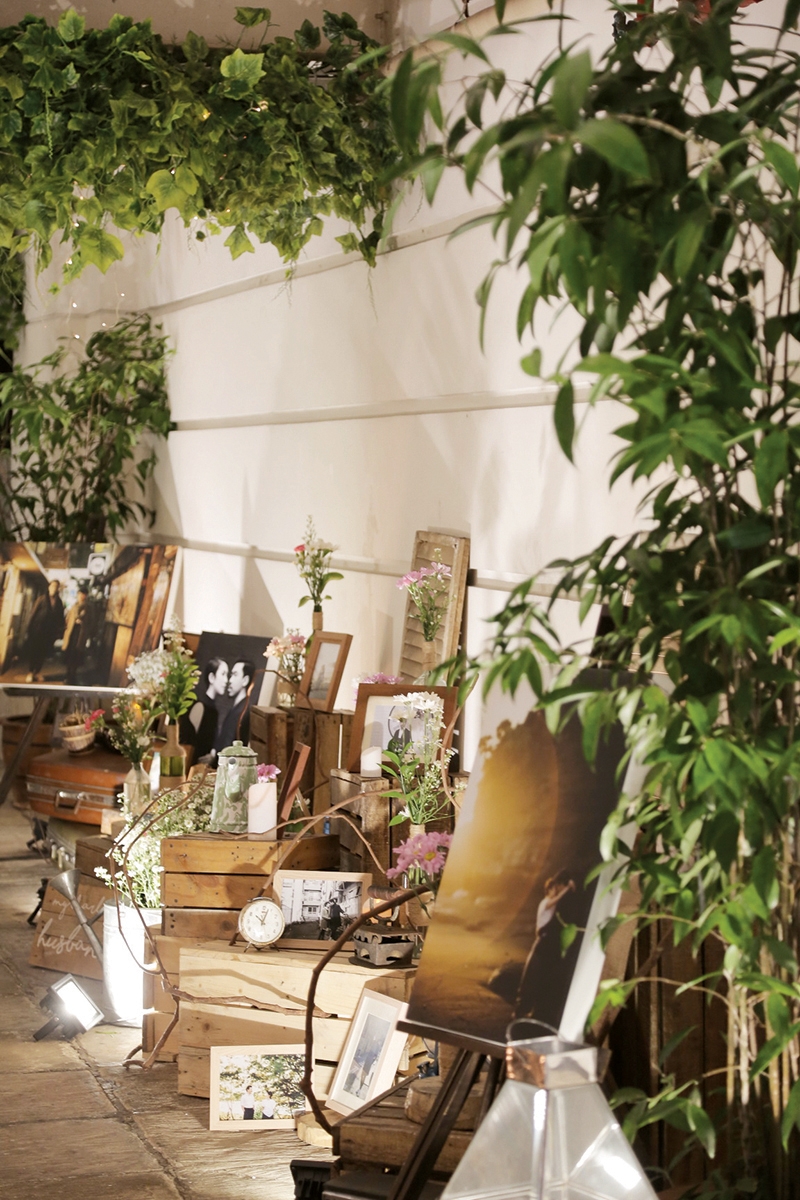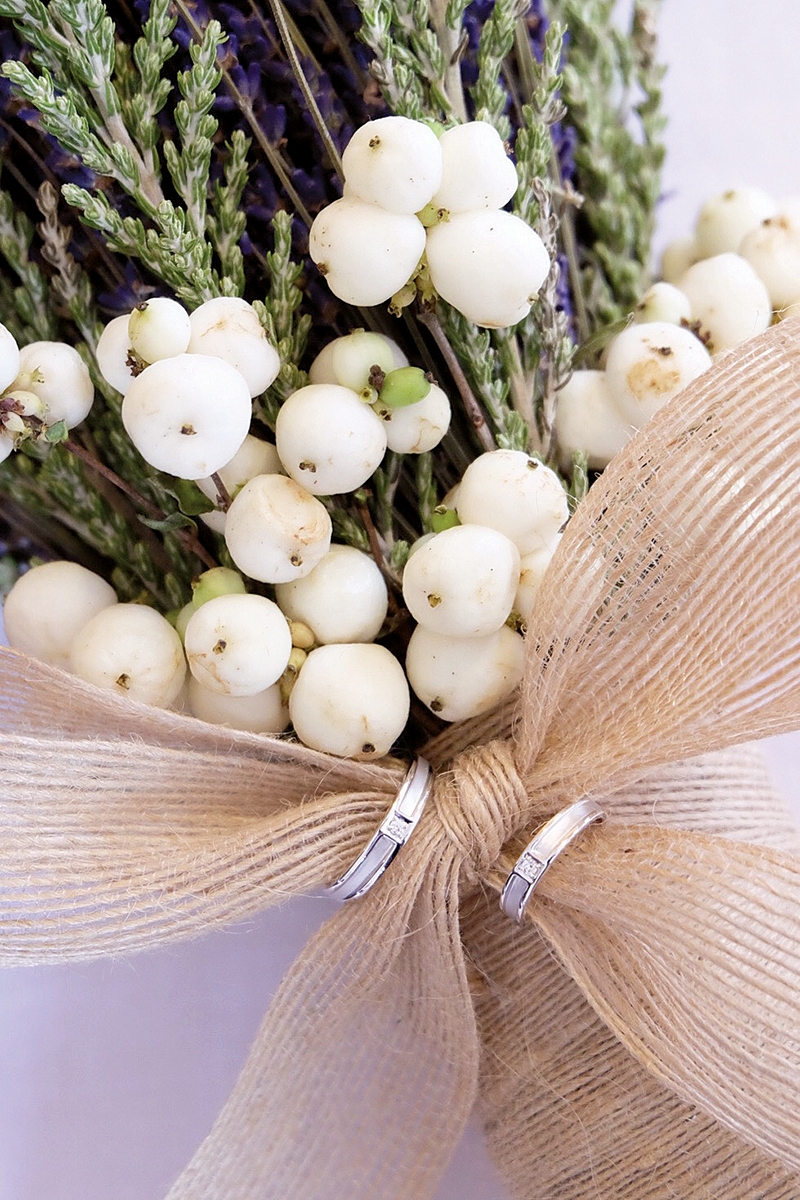 Our Love Story Melihat kepribadian Lisa dan Agung yang dinilai bakal saling melengkapi, seorang teman berinisiatif menjodohkan keduanya. Setelah bertukar nomor telepon, mereka rutin berkomunikasi, bertukar kabar dan cerita. Dua minggu kemudian, resmilah Lisa menjadi kekasih Agung. Satu profesi ternyata membuat mereka lebih mudah menemukan kecocokan. Agung yang pekerja keras, sabar, dan teramat menyayangi Lisa membuat Lisa pede bahwa Agung adalah pria terbaik untuknya. Agung pun merasakan hal yang sama. Pembawaan Lisa yang apa adanya dan sederhana, rupanya mempesona Agung. Setelah dua tahun berpacaran, Agung melamar Lisa.
Will You Marry Me? Tepat di malam tahun baru 2015, ketika sedang makan malam di sebuah cafe, Agung mengaku harus mengambil barang yang tertinggal di mobil. Tak lama, Agung kembali ke meja sambil membawa sebuket bunga dan cincin. Tak menduga akan dilamar, Lisa terharu dengan kesungguhan cinta Agung.
The Wedding Theme "Rustic". Lisa dan Agung memilih tema "Rustic" untuk mendukung pesta yang akan diadakan di area terbuka agar dapat memunculkan suasana santai, simpel, dan intim.
The Wedding Preparation Perbincangan mengenai persiapan pernikahan sudah dilakukan sejak bulan Maret dan di bulan itu pula Lisa dan Agung memutuskan bahwa mereka akan mengikat janji di bulan November. Hanya 7 bulan dibutuhkan untuk mempersiapkan hari besar itu. Mendanai sendiri pesta pernikahan mereka memang menjadi tantangan tersendiri, namun Agung dan Lisa merasakan serunya membiayai sendiri pesta pernikahan mereka. Ketika stres melanda, Lisa dan Agung meredakannya dengan menghabiskan waktu berdua dan berpelukan.
The Wedding Items Lisa spesial meminta kepada Nefi Décor buket bunga Lavender yang pada bulan itu sulit didapatkan sehingga harus mengimpornya. Alasan Lisa menginginkan Lavender karena bunga berwarna ungu itu tidak mudah layu dan amat sederhana. Mengingat pembawaannya yang tomboy, Lisa spesial mempercayakan pembuatan gaun pengantinnya kepada Yogie Pratama. Model gaun impiannya adalah yang simpel namun elegan. Untuk jas pengantin, Agung memilih jas buatan Agus Lim, jas warna abu-abu dengan kombinasi vest berwarna gelap.
The Best Moment Acara first dance sebagai pasangan suami istri, di hadapan kerabat dan sahabat.
Teks Fannya G Alamanda