Whimsical Wonderland Theme For Bella & Ken's Wedding At Ayana Resort And Spa, Bali
OKTAVIANUS CANDY SURYAHADI & ISABELLA HARTONO - 27 MEI 2017
Ken dan Bella adalah teman satu SMA. Menjelang kelulusan SMA, Ken mengungkapkan perasaannya dan meminta Bella untuk menjadi kekasihnya di depan Gua Maria di gereja.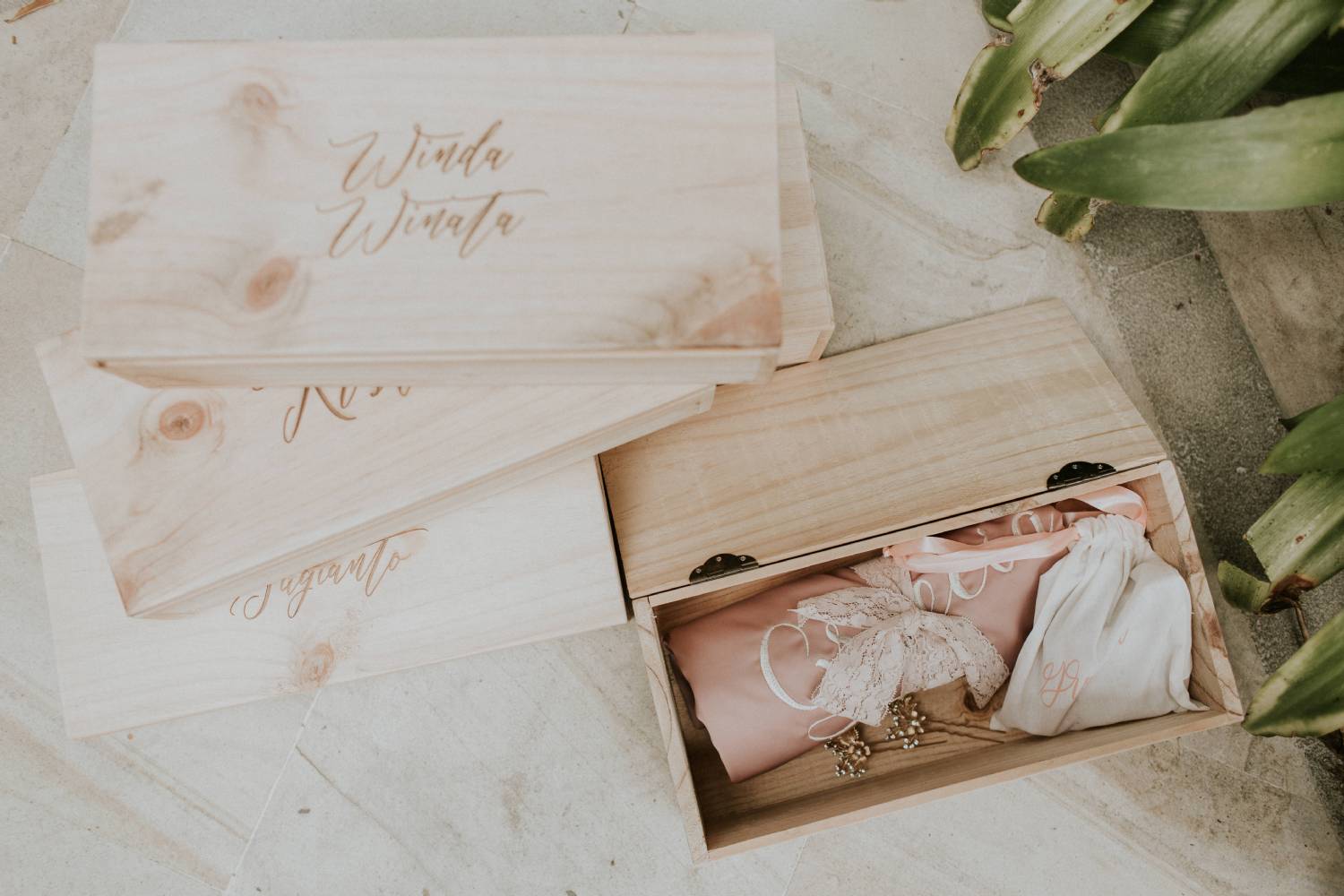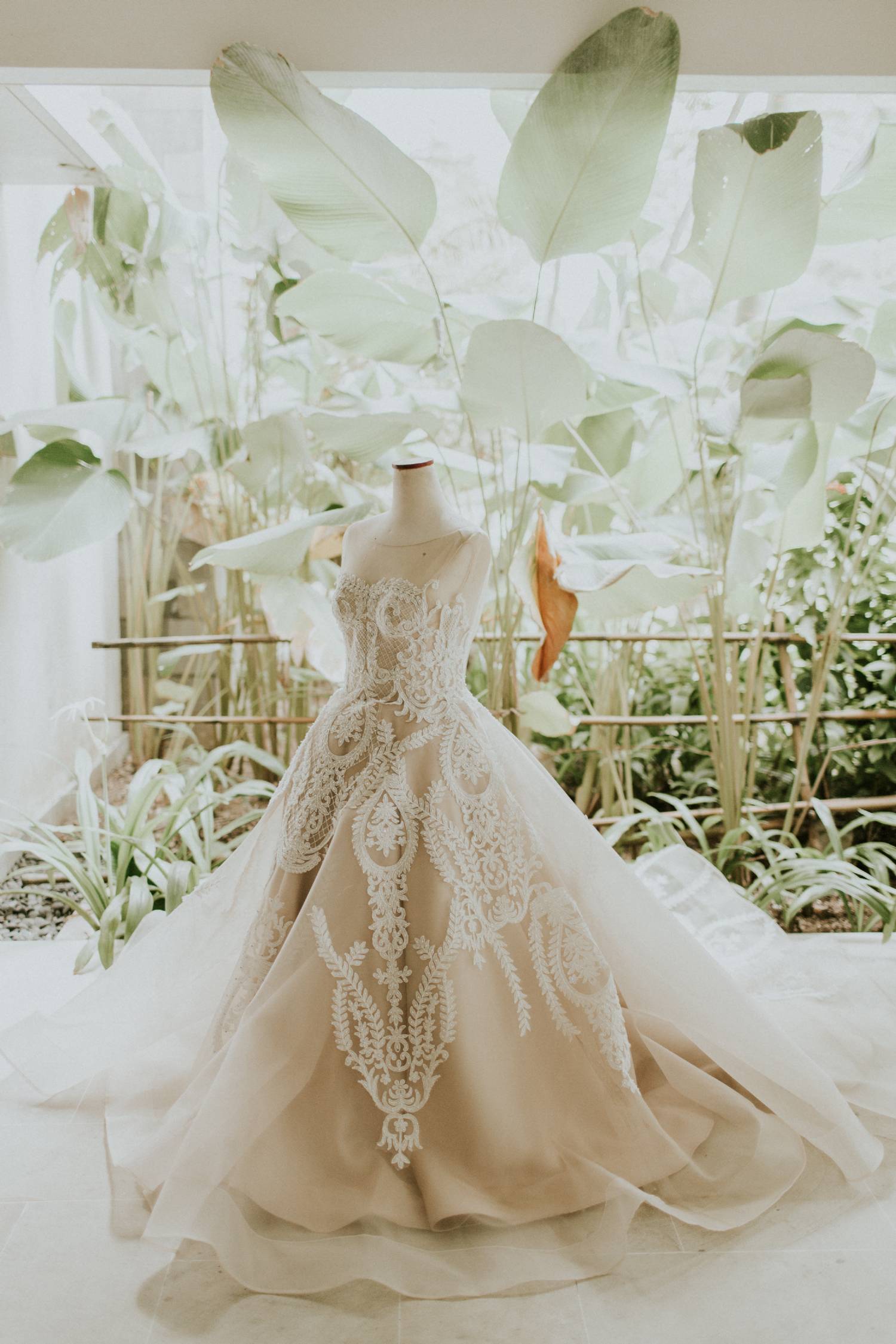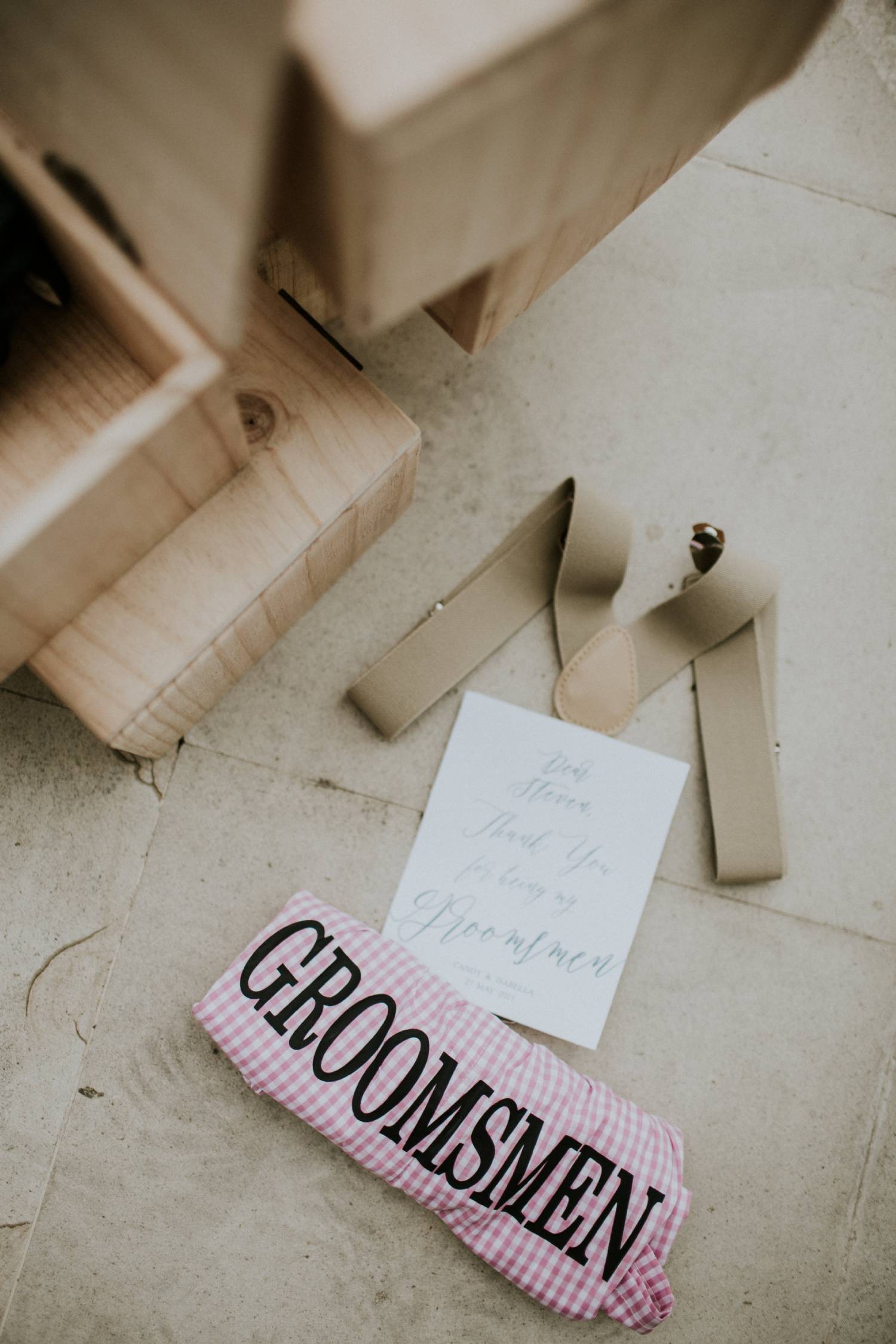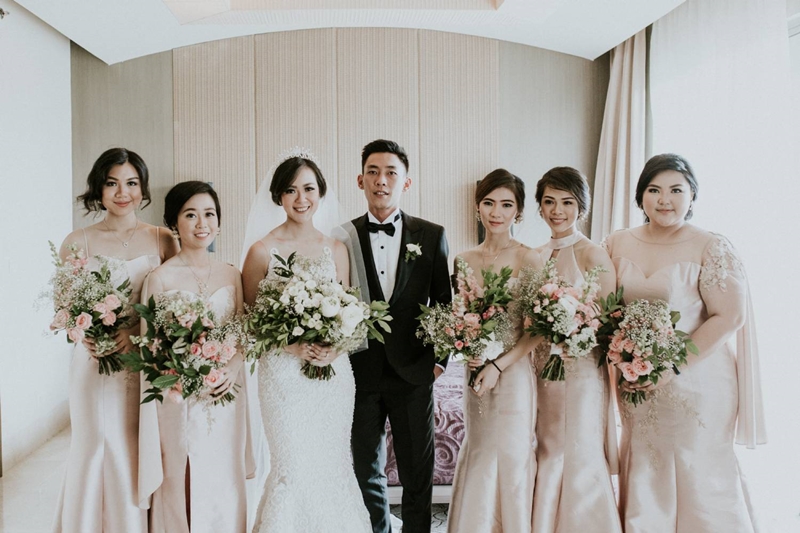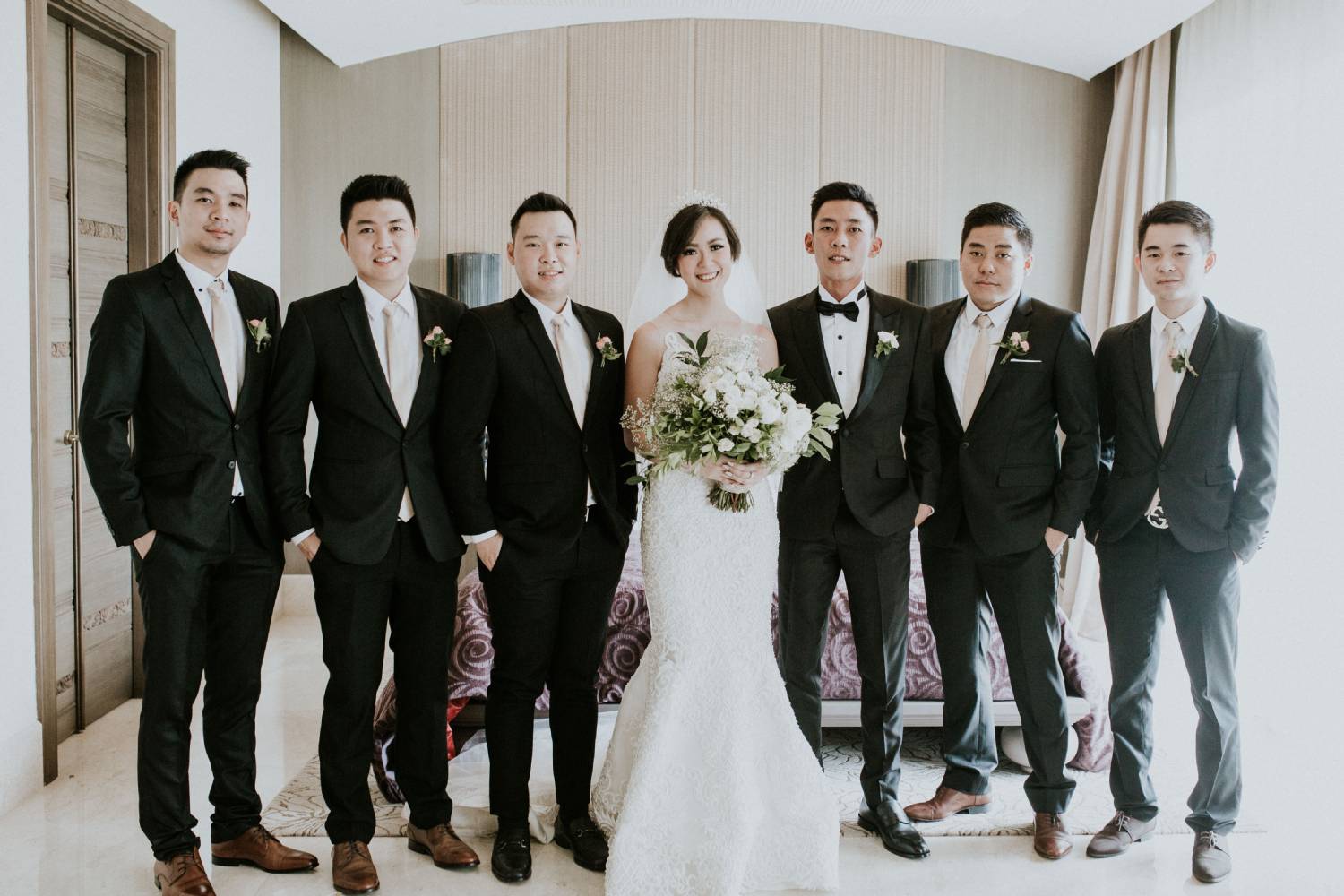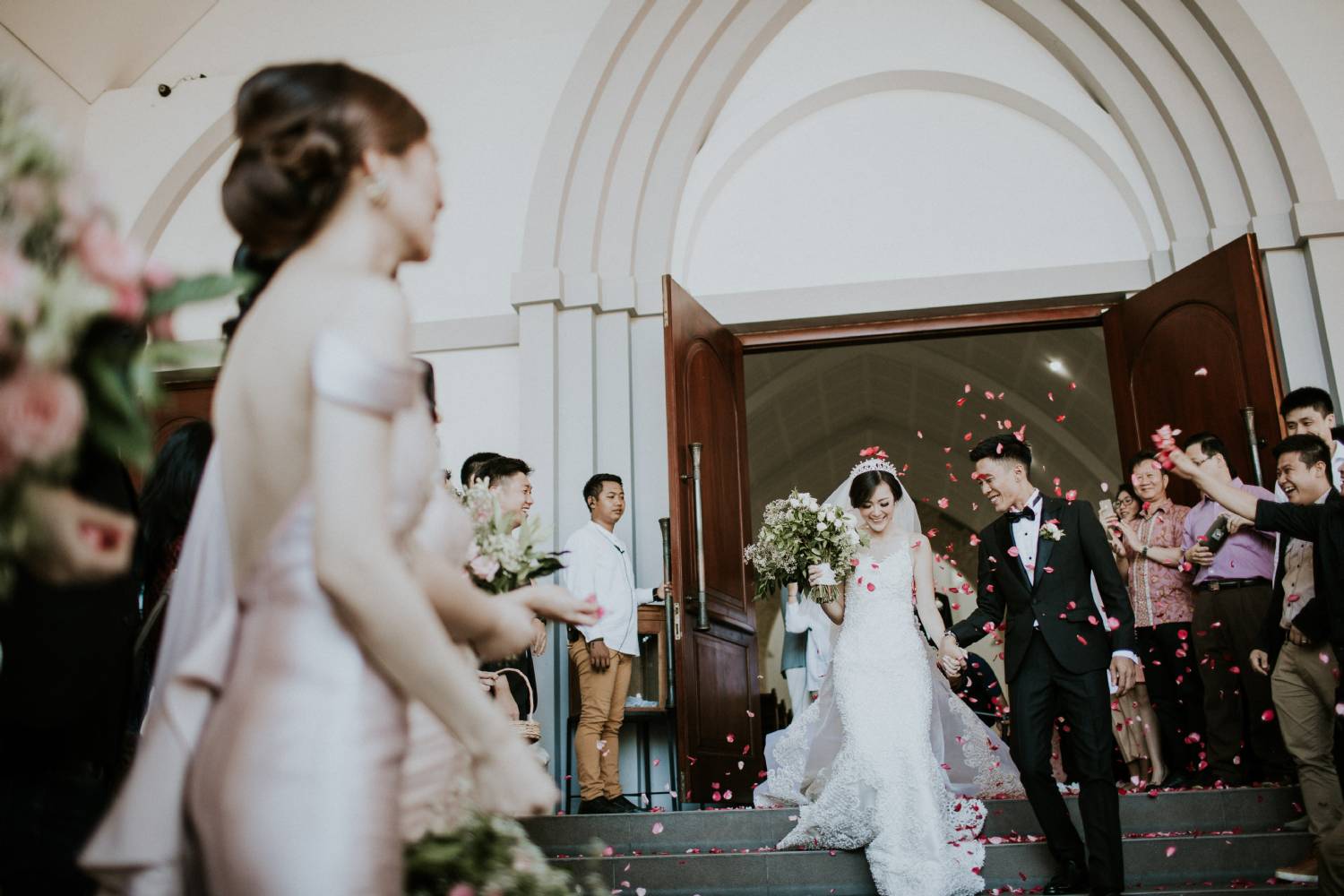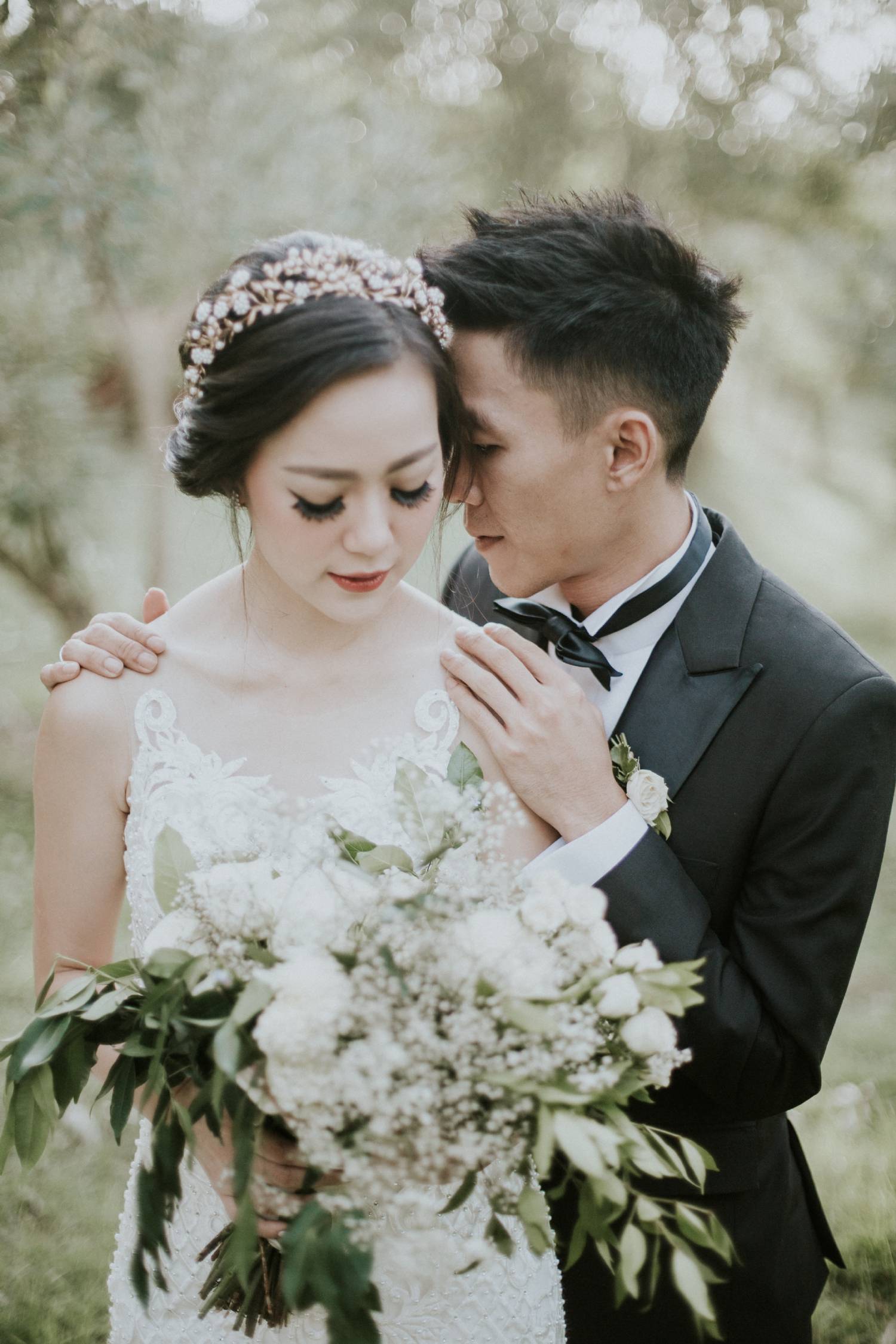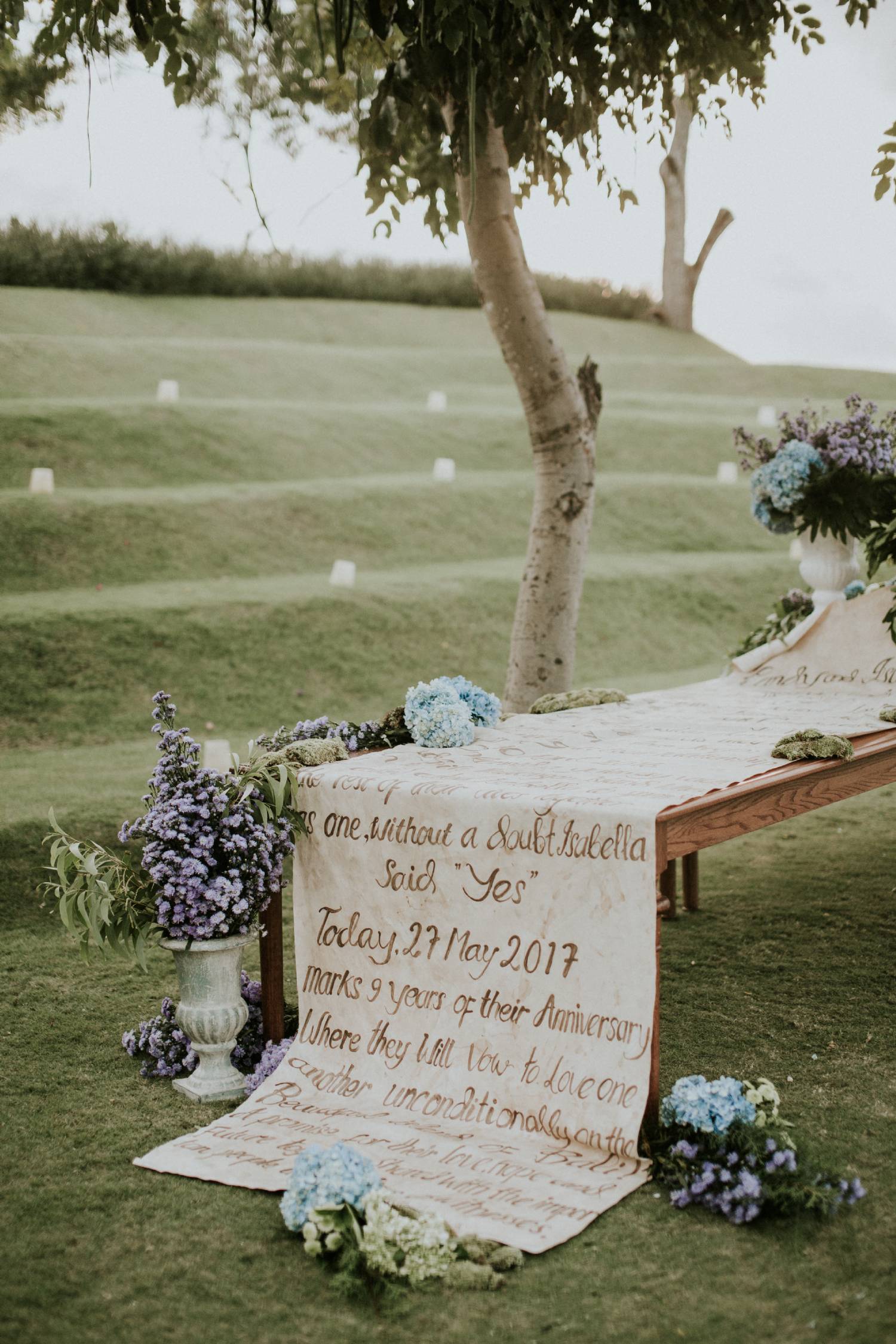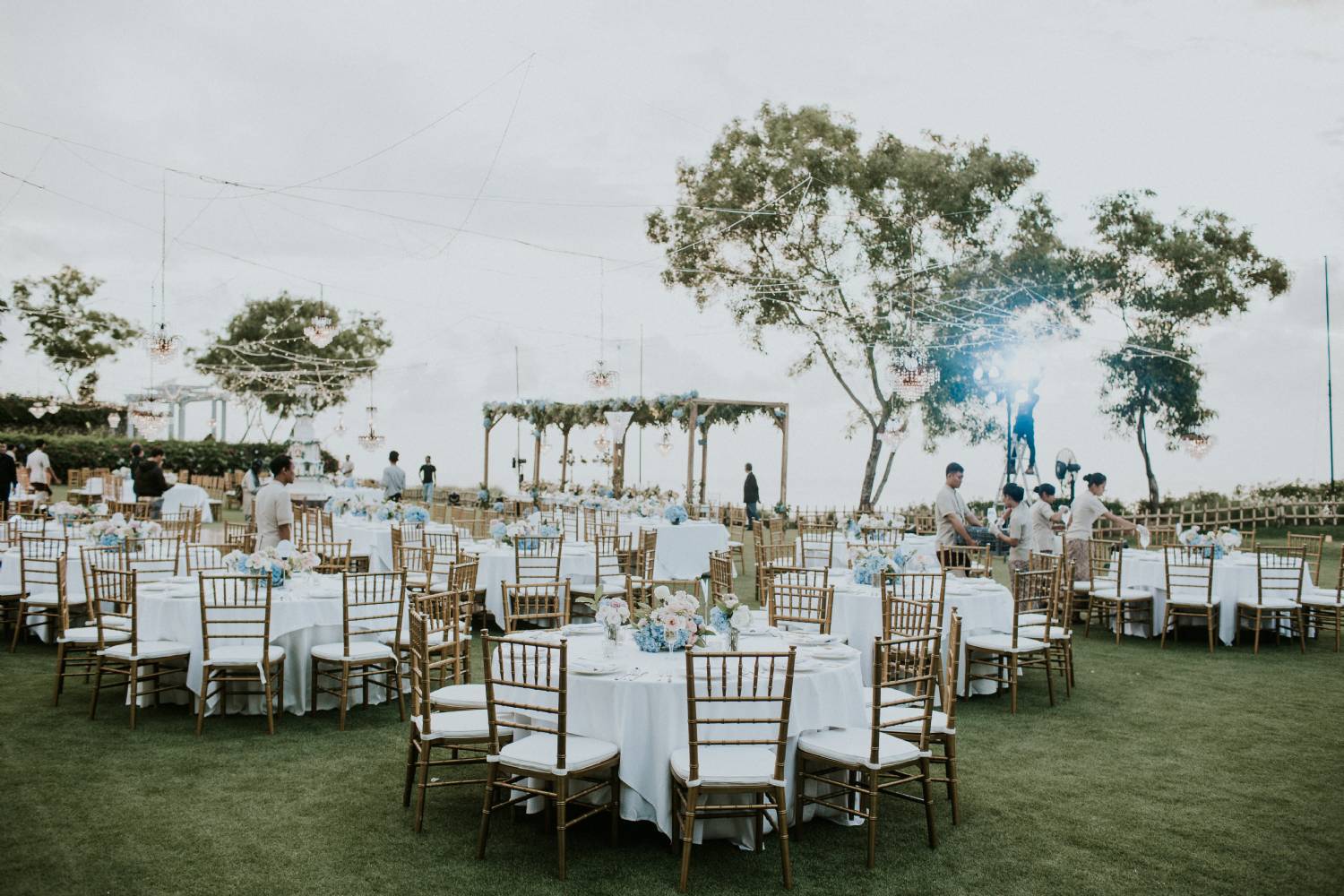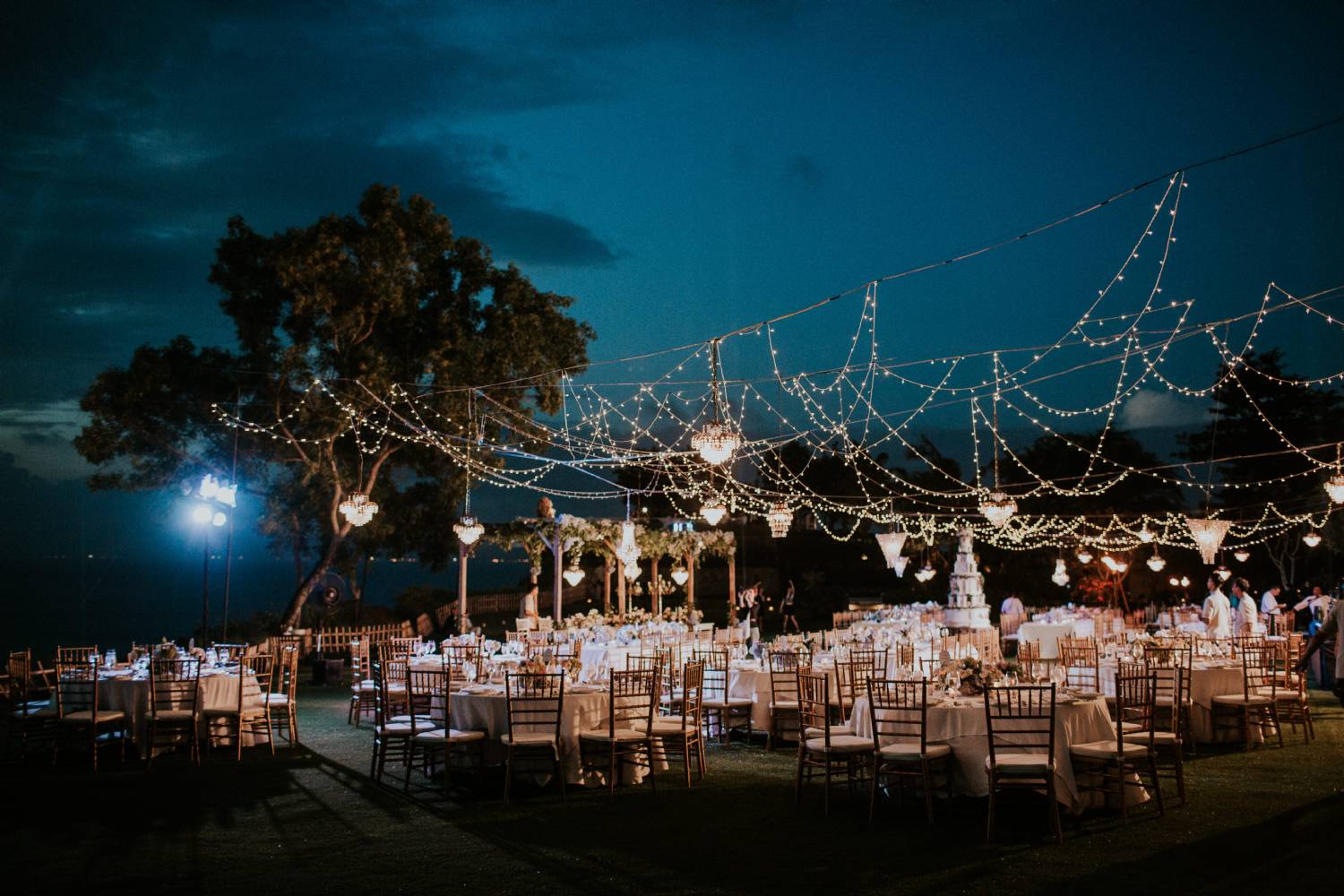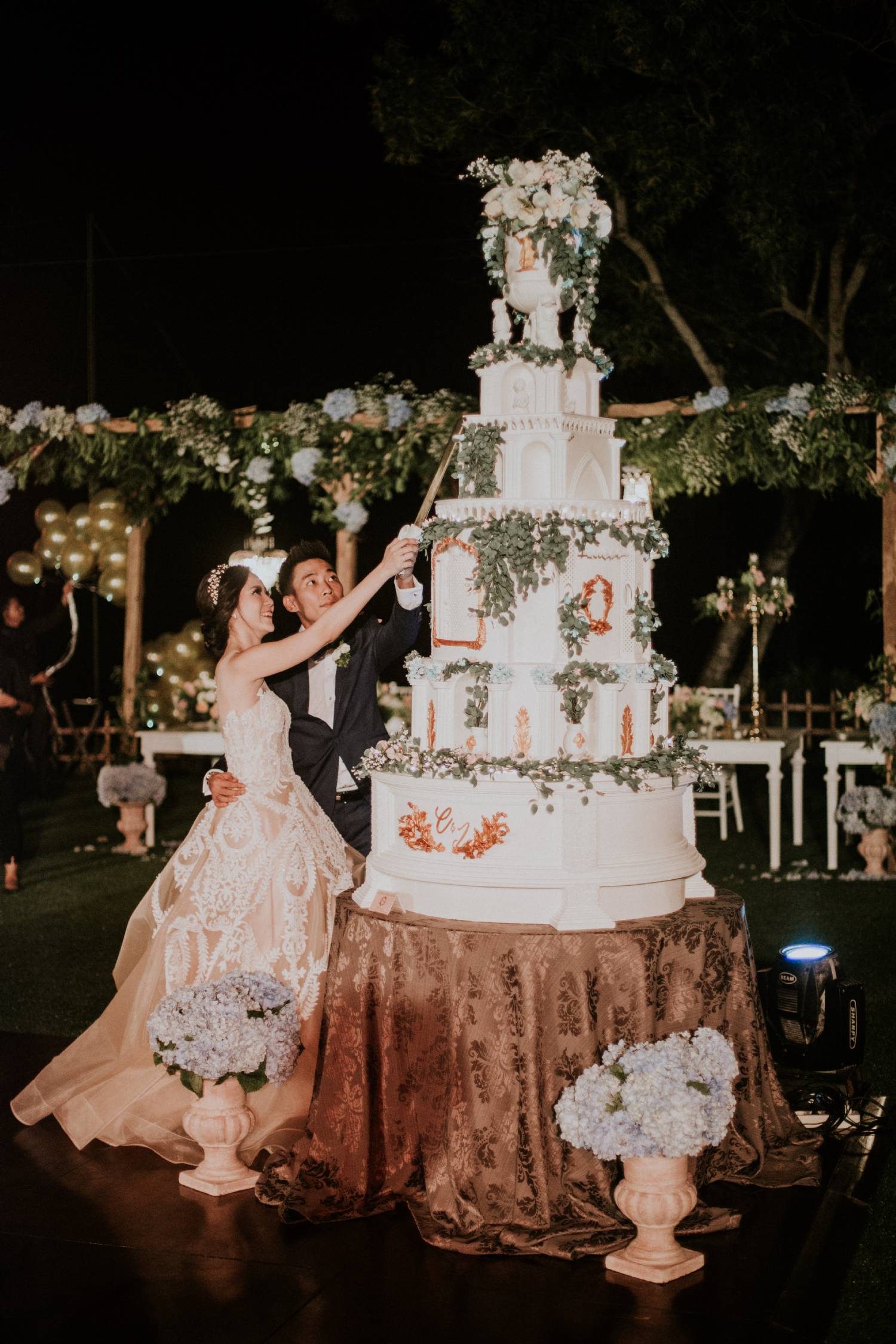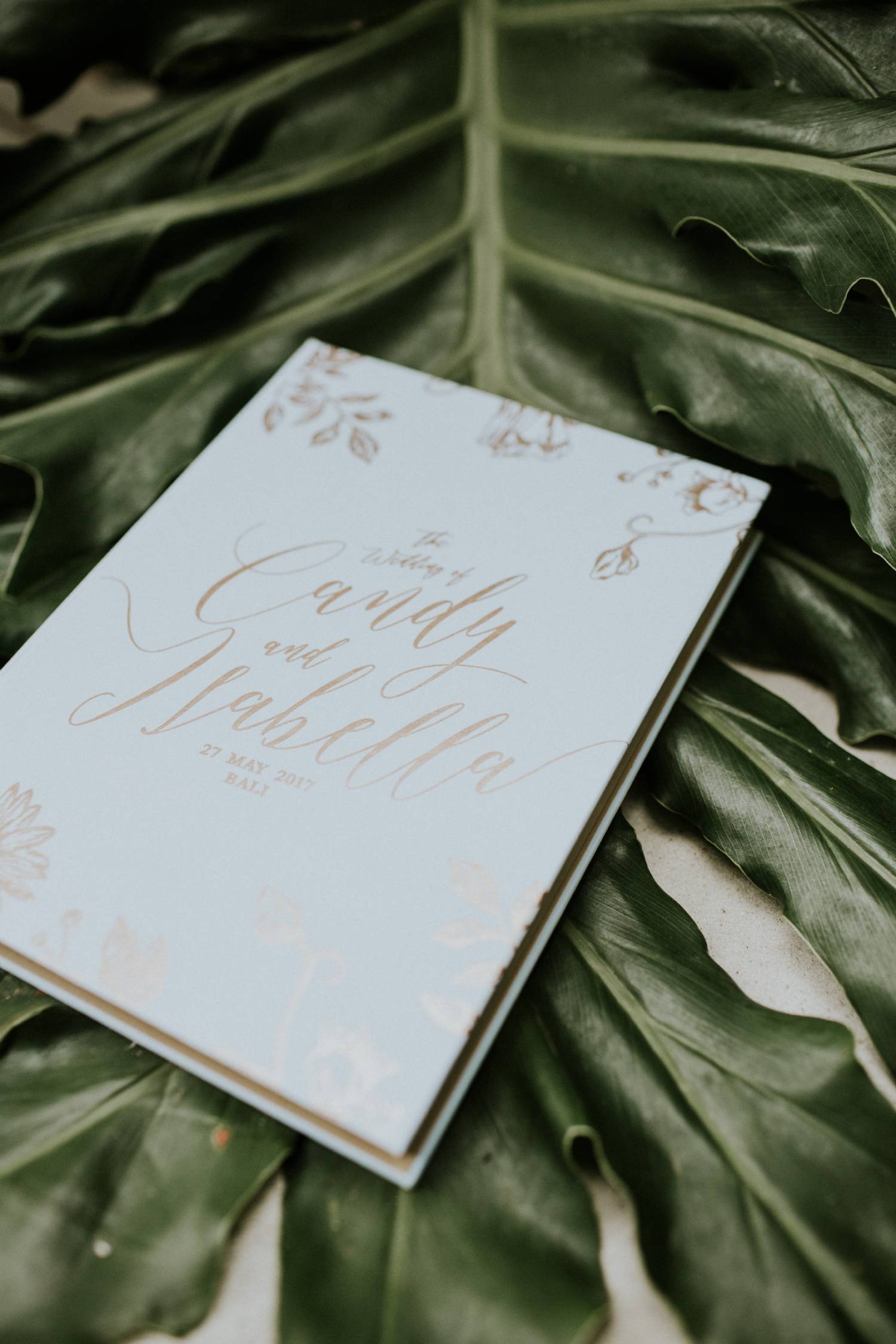 Our Love Story Ken dan Bella adalah teman satu SMA. Menjelang kelulusan SMA, Ken mengungkapkan perasaannya dan meminta Bella untuk menjadi kekasihnya di depan Gua Maria di gereja. Ken merasa sangat beruntung bisa menemukan seorang wanita seperti Bella. Sedangkan yang membuat Bella yakin untuk menjalani sisa hidupnya bersama Ken adalah karena pribadi Ken yang setia dan selalu berusaha untuk mewujudkan baik setiap keinginan Bella maupun keinginan mereka bersama.
Will You Marry Me Sebenarnya Ken dan Bella sudah memutuskan untuk melanjutkan hubungan mereka ke tahap pernikahan sejak dua tahun sebelum tanggal pernikahan mereka. Ken dan Bella sudah melihat bahwa tanggal 27 Mei 2017, yang merupakan tanggal keduanya berpacaran, jatuh pada hari Sabtu. Namun Ken tetap menyiapkan kejutan untuk melamar Bella dengan sangat romantis ketika mereka sedang berlibur bersama teman-teman di Bali dan Gili Trawangan. Pada malam terakhir liburan, setelah makan malam, teman-teman Ken dan Bella diam-diam pergi terlebih dahulu dan meninggalkan keduanya di restoran. Bella yang sempat bingung akhirnya menurut ketika Ken mengajaknya pulang ke villa tempat mereka menginap. Sesampainya di villa, alangkah terkejutnya Bella melihat villa sudah didekorasi dengan banyak lilin, dan beberapa diantara lilin-lilin itu membentik tulisan 'I love you'. Teman-teman pun sudah mengenakan kaus yang bertuliskan "Will you marry me, Isabella?"
The Wedding Theme Bali dipilih sebagai lokasi pesta pernikahan, karena Ken dan Bella sangat menyukai pemandangan di Bali dan ingin mengadakan pesta yang intim hanya bersama keluarga dan teman-teman terdekat saja. Tema "Whimsical Wonderland" yang didominasi warna-warna ice blue, blush pink, ivory dan gold pastel diangkat untuk menghadirkan konsep whimsical seperti yang diimpikan Ken dan Bella. Terdapat juga dekorasi berupa paper scroll yang menceritakan kisah cinta mereka berdua.
The Wedding Preparation Ken dan Bella mempersiapkan pesta pernikahan selama kurang lebih satu tahun. Setelah survey ke beberapa tempat di Bali, keduanya akhirnya memilih Sky Ayana sebagai tempat pesta pernikahan karena mereka jatuh hati dengan pemandangan disana yang begitu mengagumkan. Di Sky Ayana, Ken dan Bella menetapkan area amphiteater sebagai tempat untuk cocktail sore karena memiliki pemandangan yang langsung menghadap laut, dan area Sky Garden untuk tempat resepsi. Tantangan terbesar dirasakan mereka beberapa bulan menjelang hari-H. Mereka harus betul-betul mempersiapkan segala sesuatu dan memastikan tidak ada yang tertinggal di Jakarta. Sehingga Ken dan Bella sempat beberapa kali bolak-balik Jakarta-Bali ketika hari pernikahan sudah mendekat.
Special Wedding Ring Cincin kawin Ken dan Bella adalah cincin berlian bermata sembilan yang melambangkan sembilan tahun hubungan yang sudah mereka jalin bersama.
The Best Moments For Us Momen yang sangat emosional sekaligus menjadi momen yang paling bahagia bagi Ken dan Bella adalah saat keduianya saling mengucapkan janji suci, serta meminta doa restu dari keluarga. Ken dan Bella juga sangat bersyukur karena cuaca di hari pernikahan mereka sangat baik dan semua berjalan dengan lancar, serta 90% tamu yang mereka undang dapat menghadiri semua acara, mulai dari acara pemberkatan sampai after party.
F&B Appetizer: salad & soup. Main Courses: baked red snapper, beef brochette, roasted chicken, peppered squid, dan marinated short ribs. Desserts: strawberry tartlets, raspberry-chocolate mousse, apple strudel, dan mille-feuille.