Romantic France Nuance In Leonardus & Jessica's Wedding at Grand Hyatt Hotel Jakarta
LEONARDUS & JESSICA - 05 OKTOBER 2014
Leo dan Jessica pertama kali bertemu saat keduanya berkuliah di kampus yang sama , setelah mendengar cerita mengenai Jessica melalui temannya membuat Leo begitu penasaran. Setelah berkenalan, keduanya memutuskan untuk menjalin hubungan sebagai sepasang kekasih. Singkat cerita, keduanya berpacaran selama1 tahun yang berdekatan dan 8 tahun menjalin hubungan jarak jauh.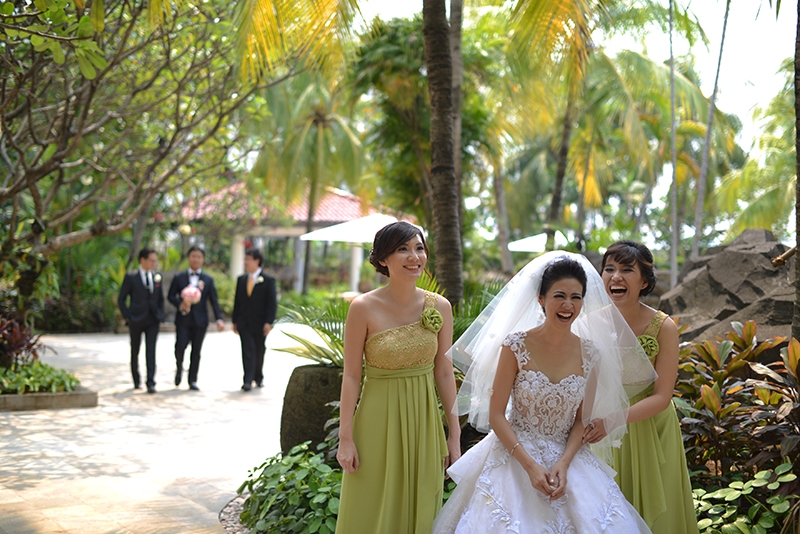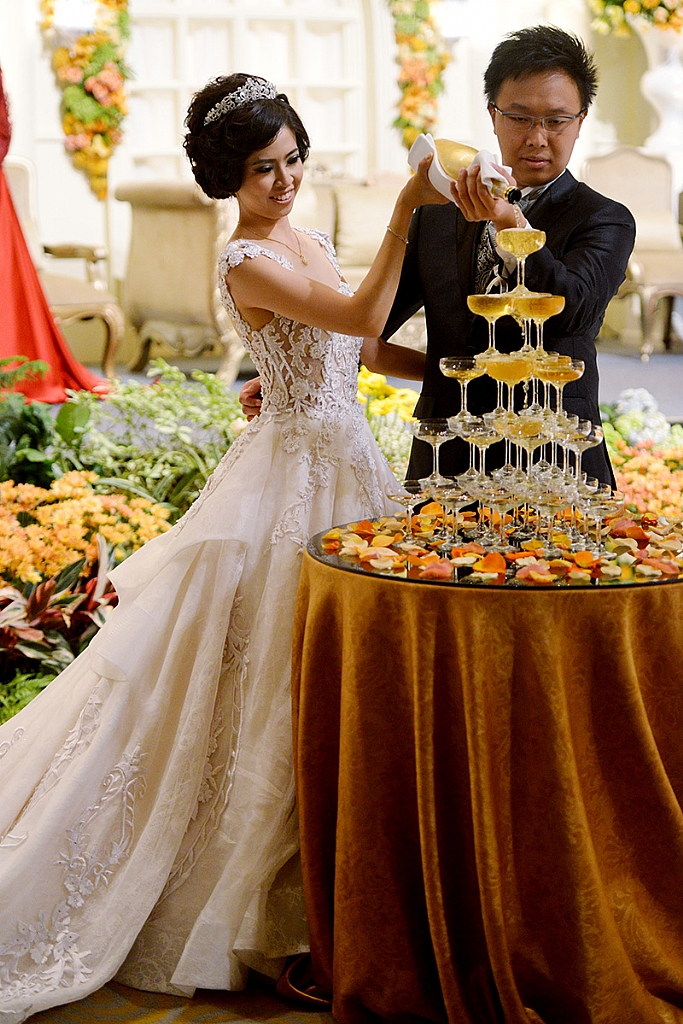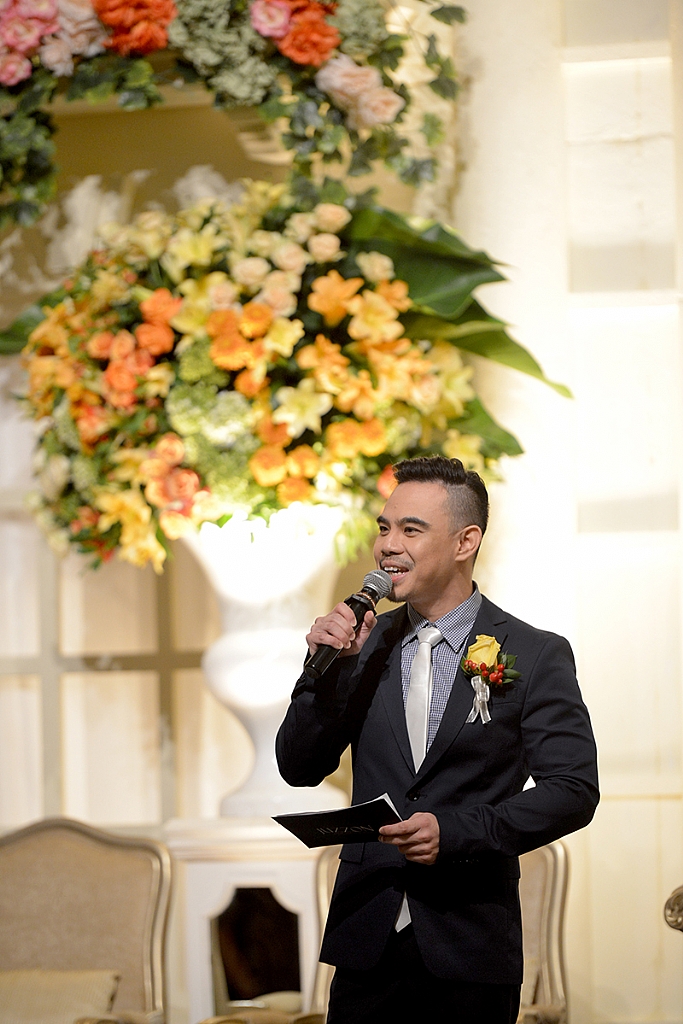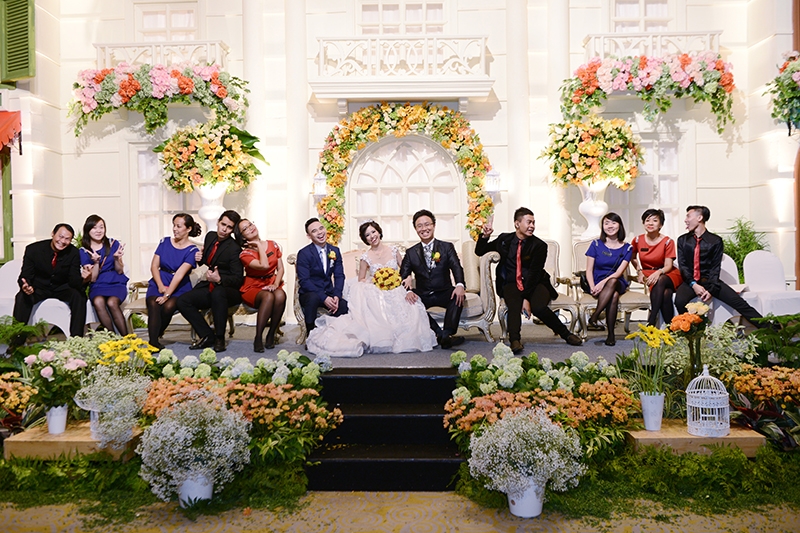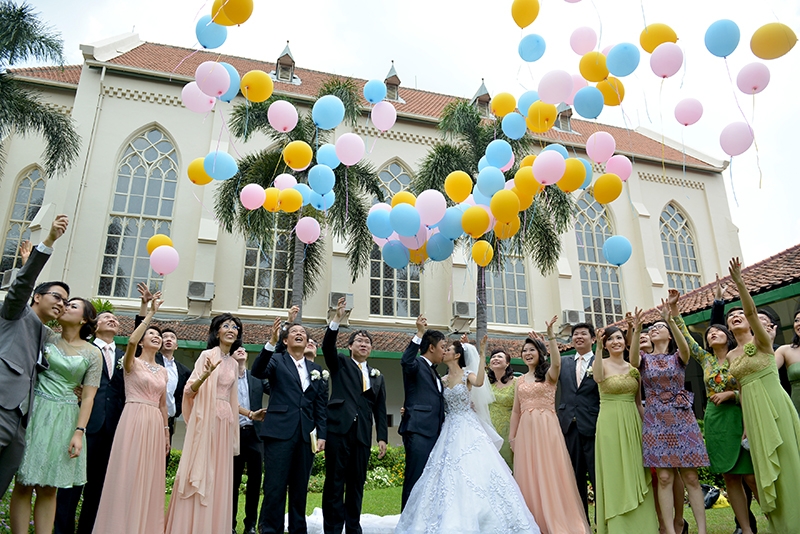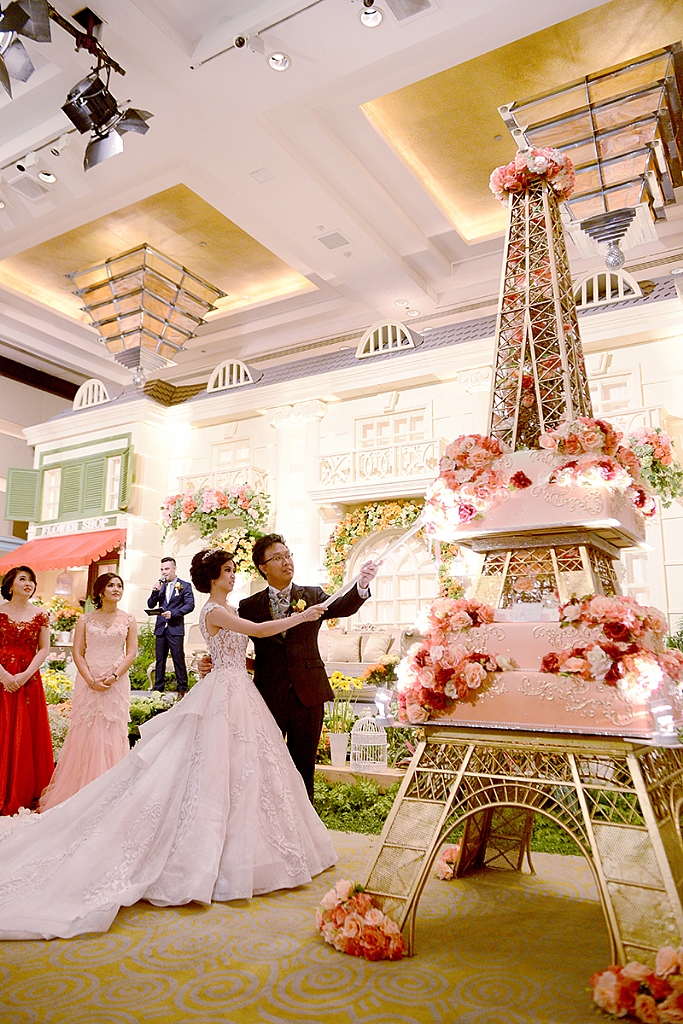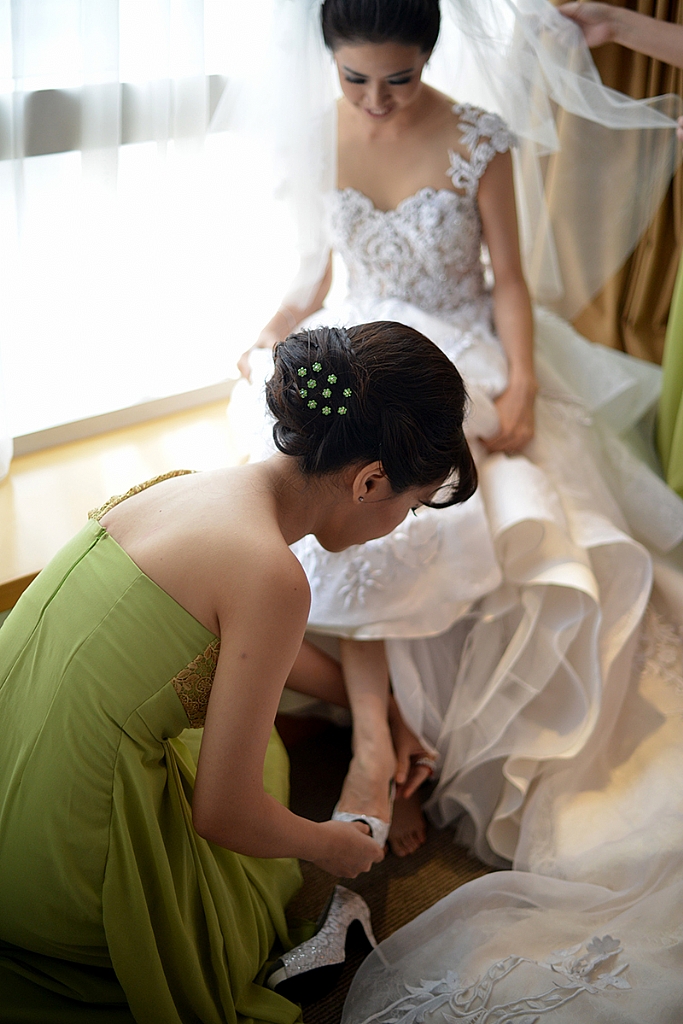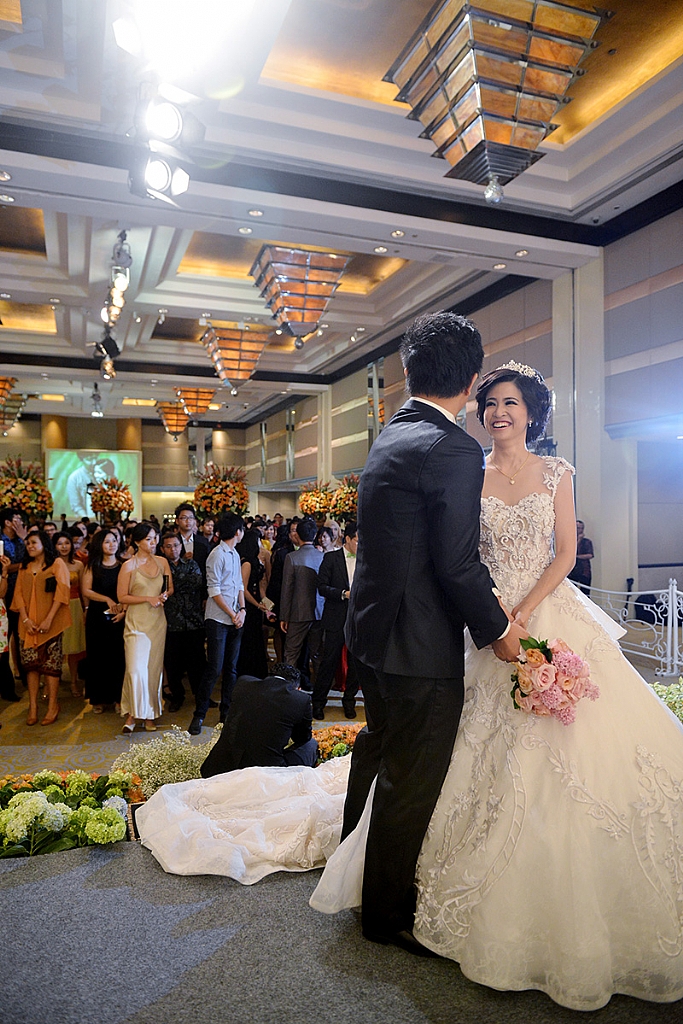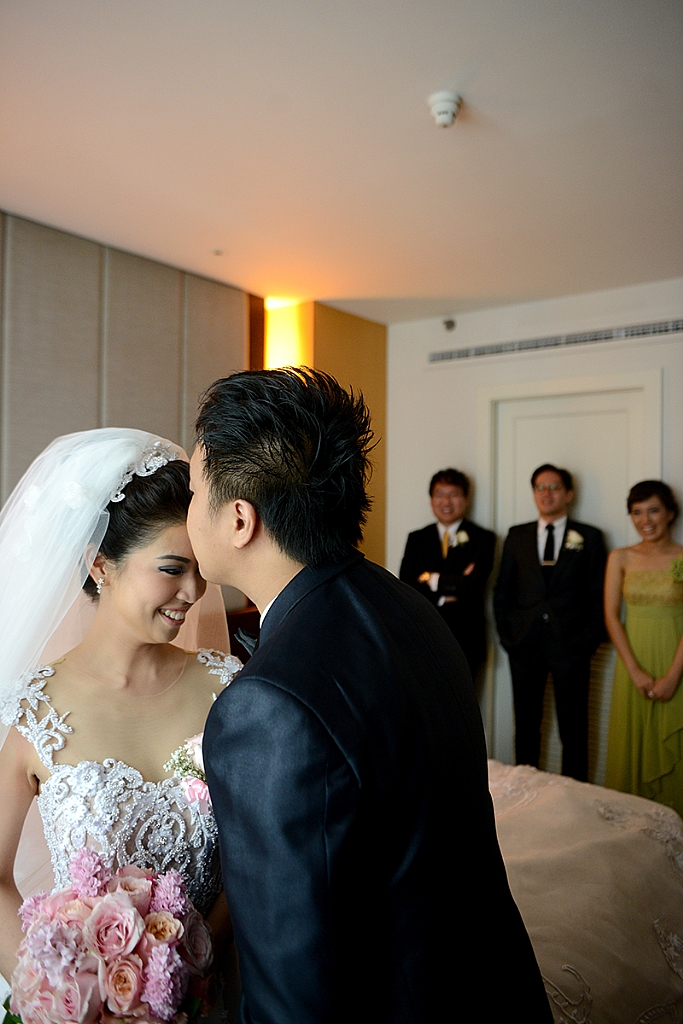 The Wedding Themes Leo dan Jessica sepakat memilih tema pesta pernikahan mereka adalah "France" karena ambiance Perancis masih terasa dekat di Leo dan Jessica. Terutama Jessica yang di tahun masa persiapan pernikahan, baru meninggalkan Perancis. Warna putih, kuning, dan oranye menjadi pilihan Leo dan Jessica. Warna putih dipakai saat pemberkatan karena melambangkan kekudusan, kuning untuk memberikan kesan ceria, dan oranye untuk memberikan kesan musim gugur di Perancis. 

Wedding Preparations Sebelum memilih vendor-vendor lain, Leo dan Jessica memutuskan untuk memilih vendor wedding organizer setelah melihat artikel Share The Tales di Majalah Weddingku, yang meliput Juzzon. Jessica cukup tertarik, dan mulai mencari informasi mengenai Juzzon. Setelah bertemu dengan Juzzon dan timnya, Leo dan Jessica merasa sangat terbantu. Minimal seminggu sekali keduanya bertemu dengan vendor-vendor direkomendasikan oleh Juzzon dan tim. Untuk buket bunga di pagi hari Jessica memilih warna pink soft dan untuk malam resepsi ia memilih warna kuning. 
The Wedding Gowns & Suit! Bagi calon pengantin wanita yang sedang mempersiapkan pesta pernikahan, gaun pengantun menjadi salah satu bagian yang sangat penting. Leo dan Jessica sempat berkeliling ke beberapa vendor, tapi sayangnya Jessica masih belum menemukan gaun yang pas. Di tengah-tengah masa pencarian yang cukup melelahkan seorang teman Jessica sering membantu membagikan beberapa instagram para desainer. Salah satunya adalah Inez. Inez dan Jessica ternyata saling mengenal sehingga lebih mudah bagi Jessica untuk mengungkapkan kepada Inez gaun pengantin impiannya yaitu gaun elegan dengan sentuhan gaya Perancis. Selain menentukan jenis ballgown yang cocok untuk Jessica, Inez juga mendesain hiasan rambut dan veil untuk acara pemberkatan. Jessica juga memercayakan desain gaun yang akan dikenakan oleh ibu Leo dan Jessica. Untuk jas pengantin, Leo dan keluarga inti mempercayakannya kepada Lianto dari Wong Hang. Model jas dari Wong Hang dirasakan sangat elegan, cocok untuk setiap bentuktubuh yang berbeda, dan hasil jahitannya pun dinilai sangat rapi. Di pagi hari, Leo mengenakan dasi kupu-kupu dan di malam resepsi ia mengenakan rompi dan dasi yang berbeda. Hasil desain Lianto untuk Leo dibuat dengan sentuhan gaya Italia.
The Best Moments! Keseluruhan prosesi pesta pernikahan!