Warm Wedding With Navy Blue, Gold And Pink At Phalosa Villa
ANDREW TIRTADJAJA & DIEDRA CICELY - 28 NOVEMBER 2015
Pertengahan tahun 2014, Diedra sedang menjalani masa magang di salah satu hotel di Bali. Setelah sekitar 3 minggu bekerja, Andrew yang memang tinggal di Bali datang ke hotel bersama-sama dengan teman temannya.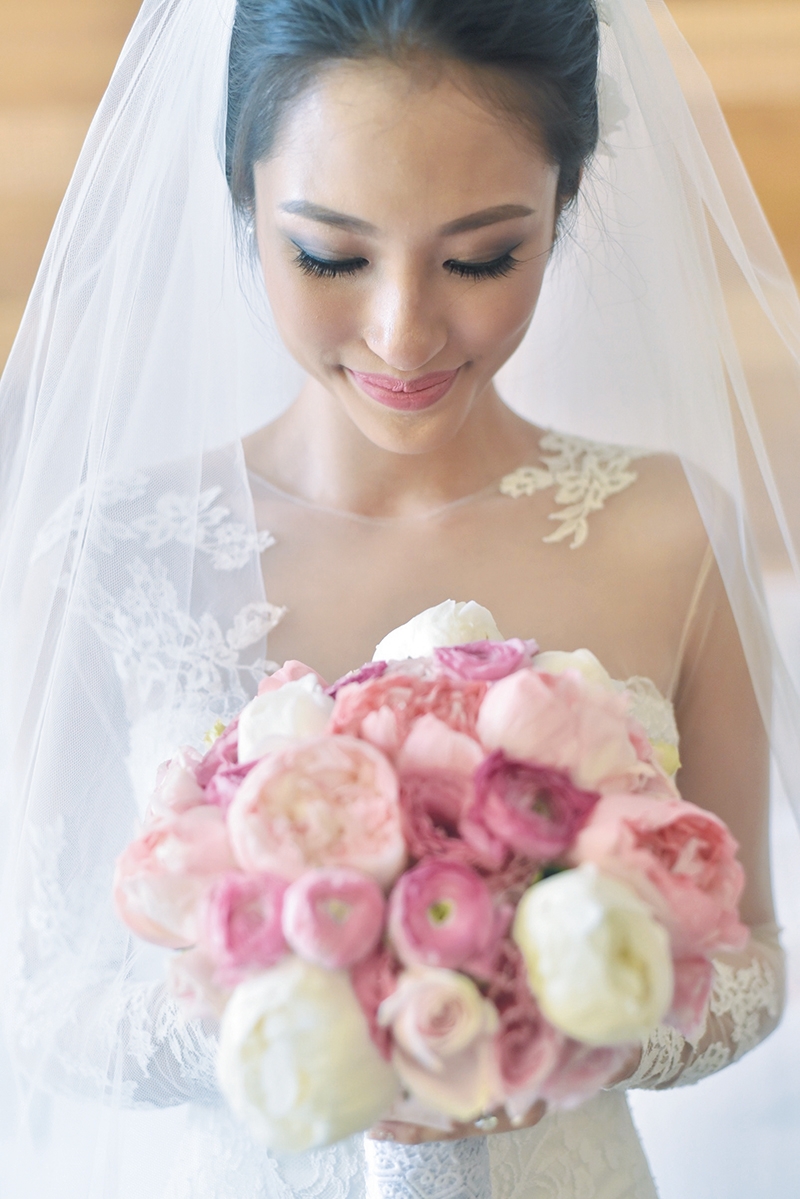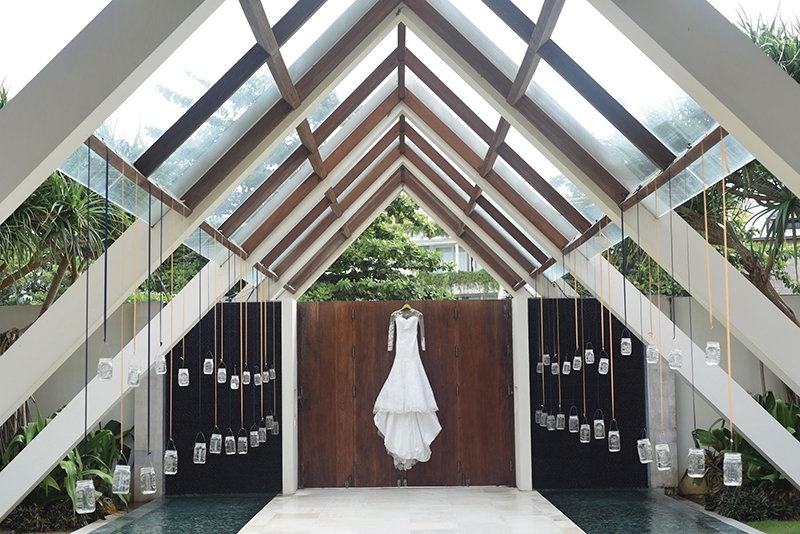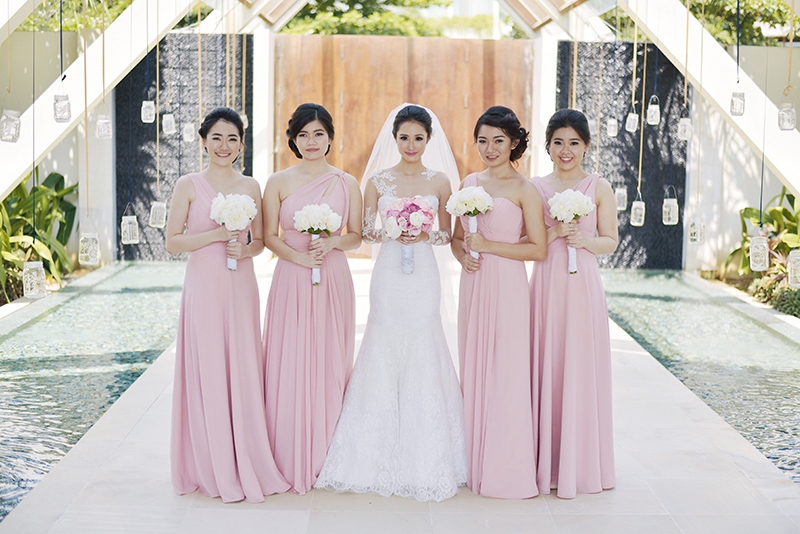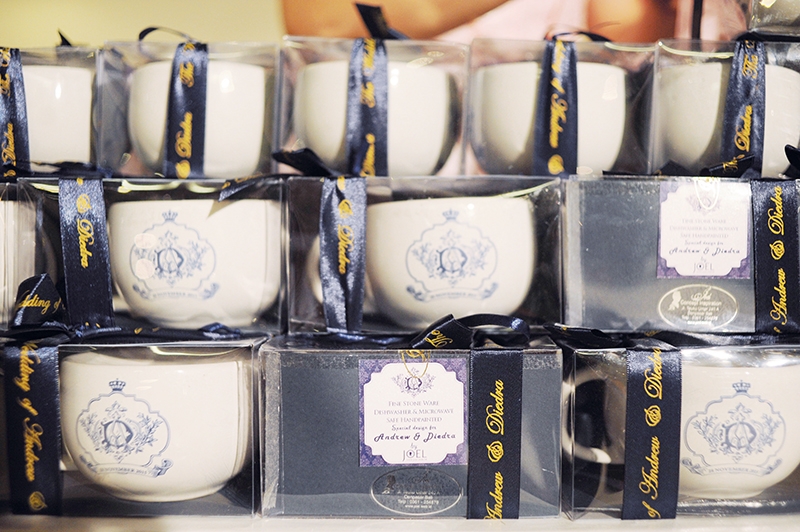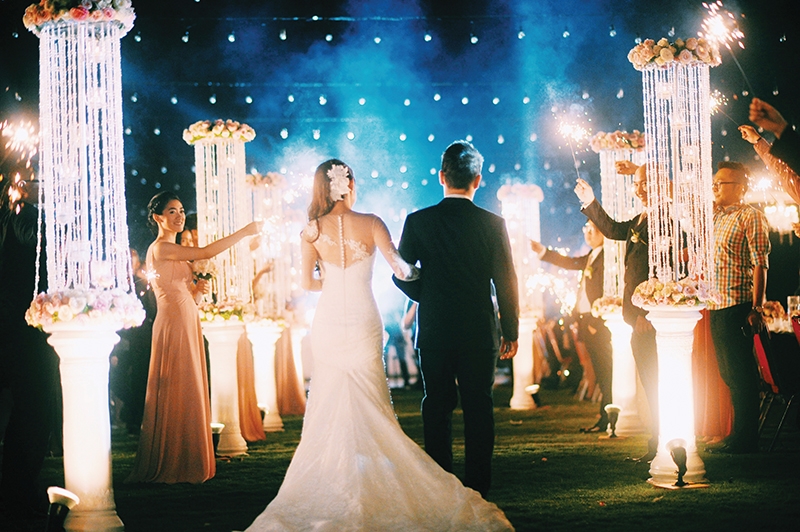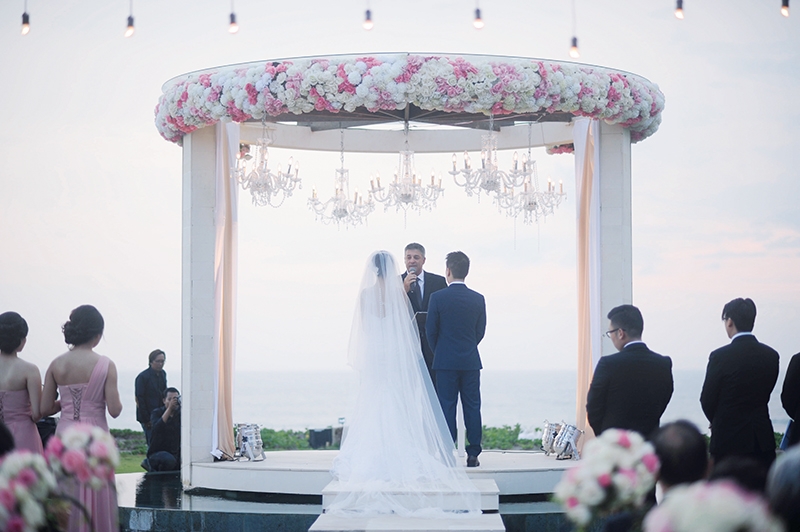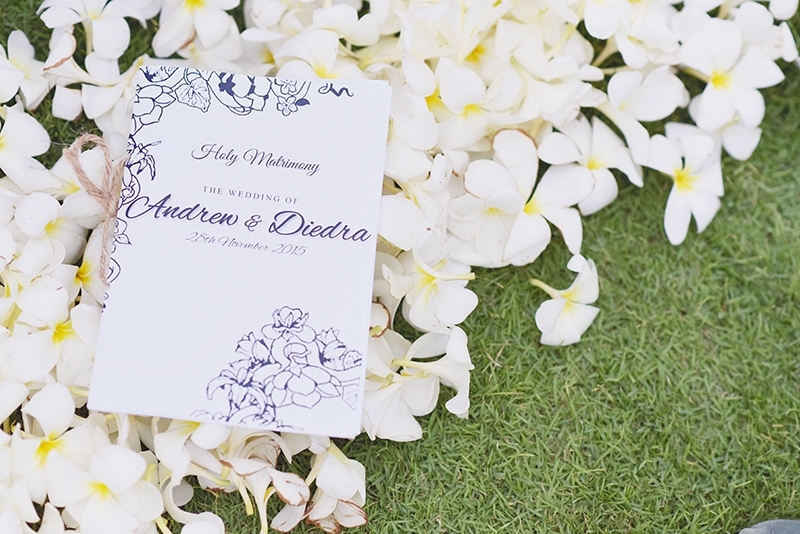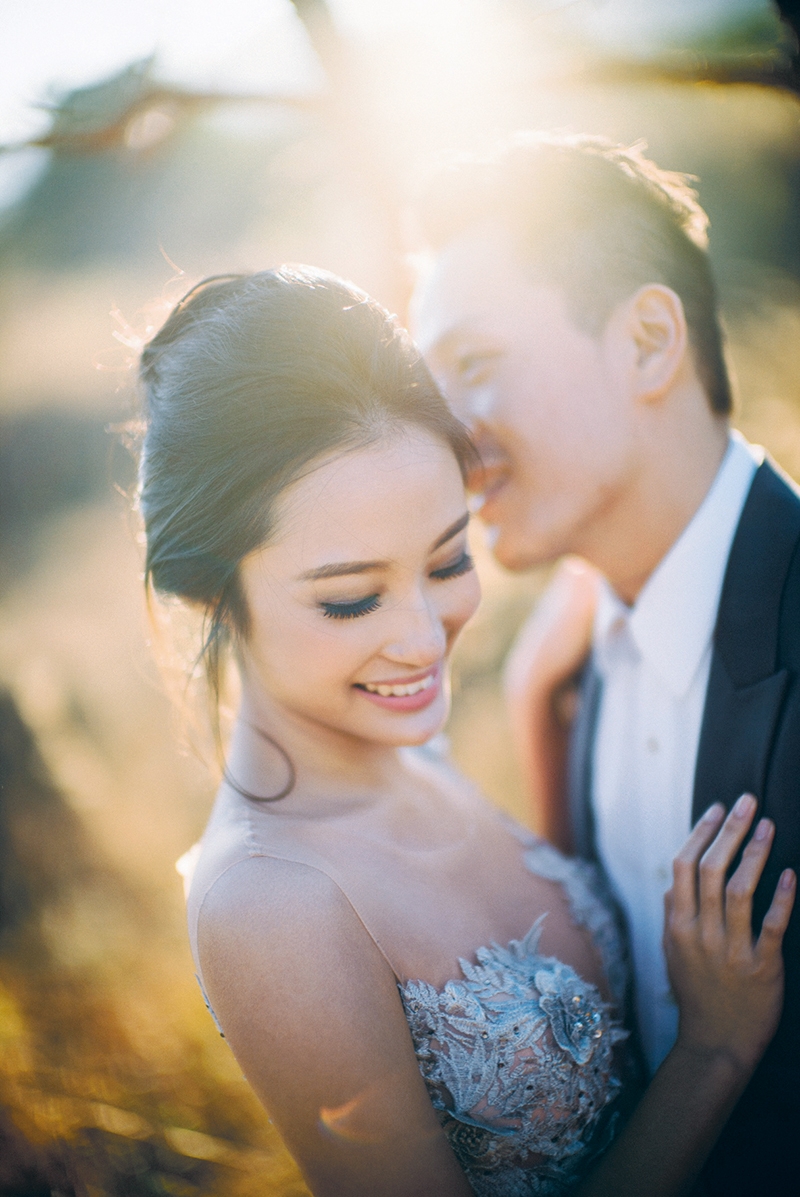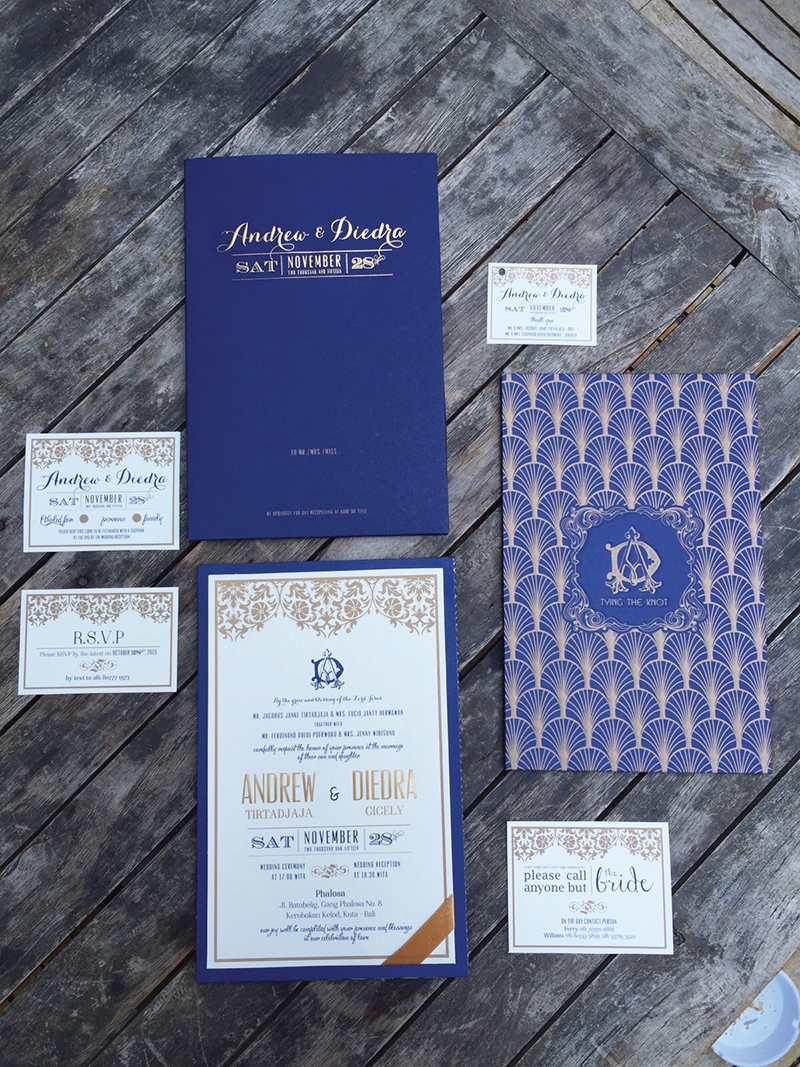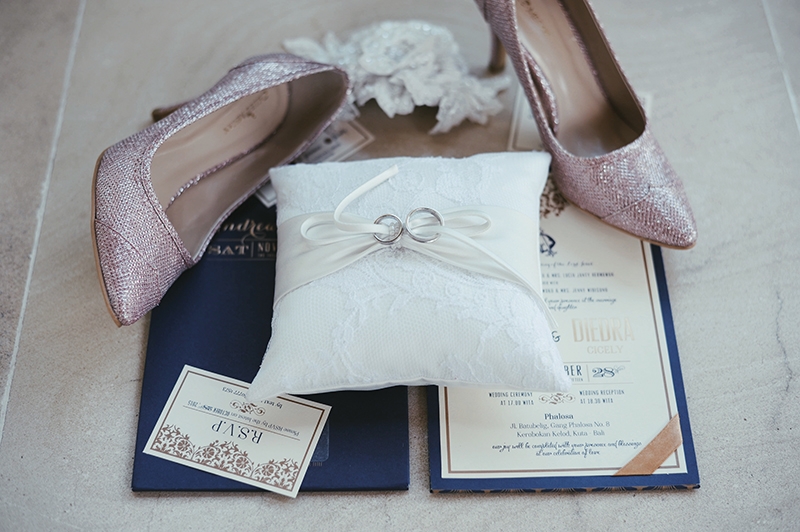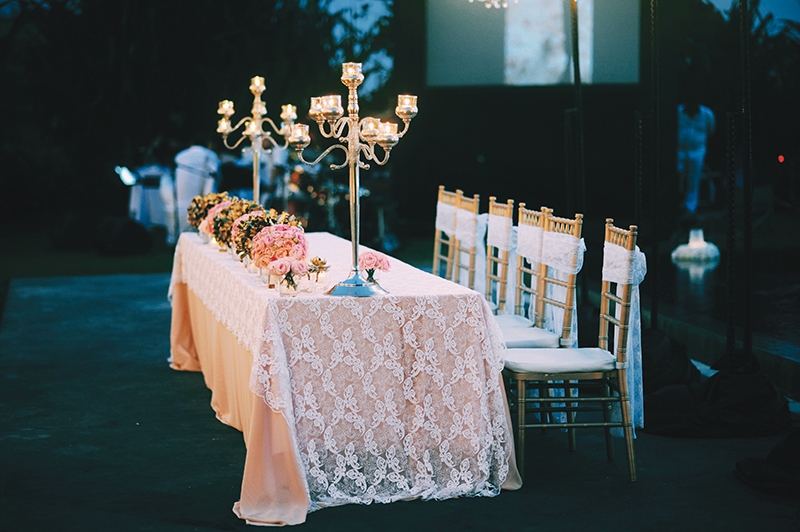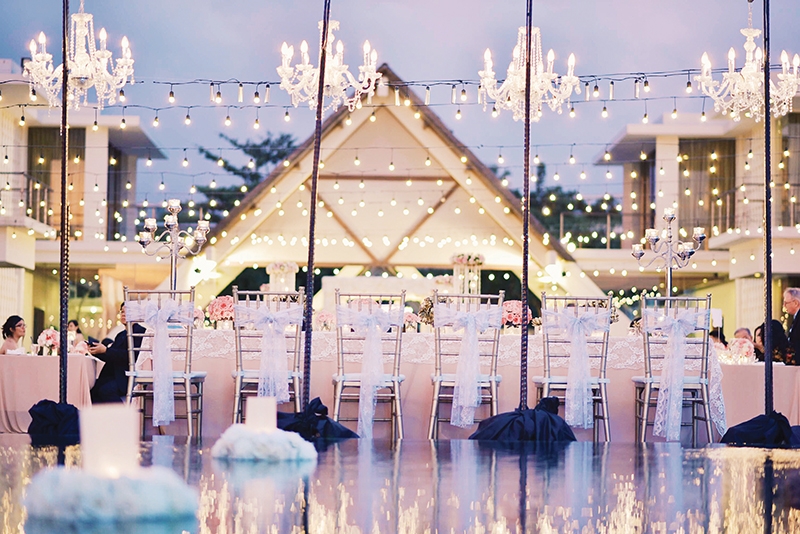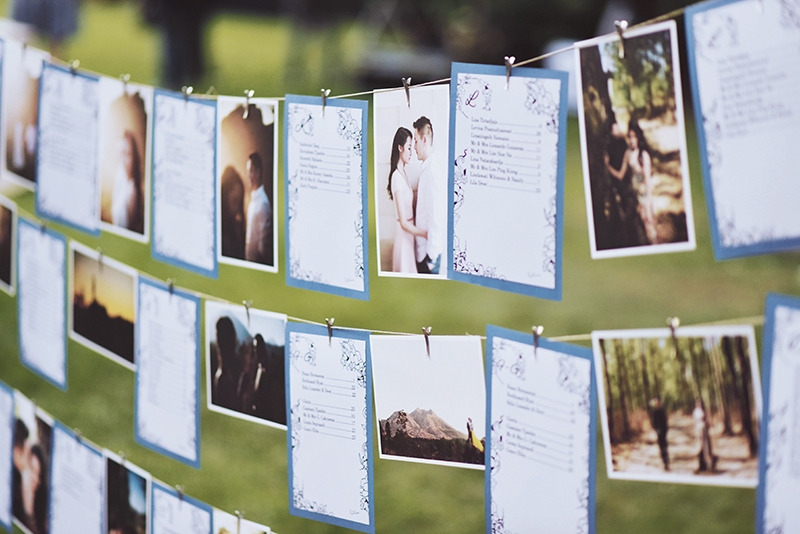 First Time We Met Pertengahan tahun 2014, Diedra sedang menjalani masa magang di salah satu hotel di Bali. Setelah sekitar 3 minggu bekerja, Andrew yang memang tinggal di Bali datang ke hotel bersama-sama dengan teman temannya. Andrew terpesona dengan keanggunan Diedra yang pada saat itu sedang bertugas di lobi, Andrew dengan dukungan teman-temannnya memutuskan untuk meminta nomor kontak Diedra. Sejak saat itu, mereka mulai menjalani hubungan. Sempat menjalani LDR selama kurang lebih satu tahun karena Diedra harus menyelesaikan studinya di Jakarta. Umur Andrew dan Diedra terpaut cukup jauh yaitu 10 tahun. Diedra kuliah di Jakarta dan Andrew tinggal di Bali setelah pindah dari Melbourne pada tahun 2010. Andrew sempat jenuh dan dekat dengan beberapa wanita namun tidak menemukan kecocokan. Bertemu dengan Diedra membawa semangatnya kembali. Berpacaran selama kurang lebih 8 bulan cukup membuat Andrew yakin bahwa Diedra lah orang yang tepat. Sedangkan Diedra yang masih menyelesaikan kuliahnya di Jakarta merasakan bahwa kehadiran Andrew seolah menjawab doa Diedra yang bukan hanya mencari teman hidup, tetapi juga sahabat dan belahan jiwa.

Behind the Wedding Proposal Hari minggu, 13 April 2015, tepat pada hari ulang tahun Andrew. Sepulangnya dari gereja, Andrew ternyata sudah mempersiapkan segalanya. Dimulai dengan brunch di salah satu hotel di Bali. Di saat itulah Andrew dan Diedra bertemu dengan satu keluarga turis yang sedang berlibur di Bali dan duduk di sebelah meja mereka. Tiba-tiba sang bapak mencolek pundak Andrew dan bilang "I have been watching you two. I tell you, you should ask her to marry you. Cos I can see that she loves you! And you should say yes cos he`s in love with you". Pertemuan dengan keluarga turis tersebut tentu bukan salah satu rencana Andrew di hari itu. Setelah brunch, Andrew dan Diedra pergi ke Ubud menikmati dinner on the cliff dan di sanalah Andrew meminang Diedra.

The Wedding Theme Andrew dan Diedra memilih 3 warna yang akan memeriahkan tema pesta pernikahan mereka yaitu navy blue, gold, dan pink. Diedra menginginkan warna kuning yang hangat dan cahaya lilin menghias ruangan pesta hingga meja dekorasi pun dihias dengan banyak lilin dengan sentuhan mawar merah jambu dan ranunculus.

The Wedding Preparation Persiapan pesta pernikahan mereka terbilang cukup singkat yaitu hanya 5 bulan. Semua berjalan cukup lancar dan tidak ada tantangan yang berarti. Andrew dan Diedra nyaris mengerjakan segala sesuatunya berdua saja, dari mencoba kue pengantin hingga merencanakan katering. Yang paling membuat keduanya terkesan selama masa persiapan adalah hasil foto-foto pertunangan mereka yang dilakukan oleh Pyara Photo by Caroline Kuntjoro. Sebagai pemilik restoran di Bali, Andrew memutuskan untuk mengerjakan catering sendiri. Kali ini, Andrew ingin sesuatu yang spesial dengan menu yang tidak biasa dan set menu. Dibantu ibu dan adik iparnya, Andrew pun mempersiapkan deretan menu spesial. Berminggu-minggu Andrew menghabiskan waktu untuk menyempurnakan menu spesialnya hingga salah satu lengannya terluka dan membuatnya mengalami kesulitan saat harus mengenakan jas pengantin di hari-H.
The Wedding Items Gaun pengantin Diedra dirancang oleh Phang Sanny. Diedra merasa beruntung karena bisa menemukan gaun pengantin impiannya. Dengan sedikit tambahan maka sempurnalah gaun itu melekat di tubuh Diedra. Sedangkan untuk jas pengantin dengan warna navy blue, Andrew mendapatkannya di Riori Tailor di Bali.

The Best Moments Holy matrimony adalah momen yang berjalan sangat emosional dan menguras air mata. Cuaca di bulan November yang dominasi berhias hujan sempat membuat cemas Diedra. Namun doa bersama yang dilakukannya bersama Andrew, memohon kelancaran mampu menenangkan hatinya. Acara pun berjalan lancar.

F & B Chuka Wakame Salad, Chuka Kurage Salad, Chuka Hotate Salad, Baked Salmon, PlainIinari, Mushroom Soup, Wagyu Beef served with Masked Potatoes, Sauteed Vegetables and Mushroom Creamy Sauce, Greentea Mouse.
Teks Fannya G Alamanda