Angelika & Phillipe Simple White Wedding At Uma Sapna Villas, Bali
ANGELIKA & PHILLIPPE DE BUSSCHERE - 01 JANUARI 1900
Angelika bertemu Phillippe untuk pertama kali di sebuah desa kecil, di Tyrol, Austria. Pertemuan itu membuat Angelika tahu bahwa Phillippe adalah seorang instruktur golf yang andal.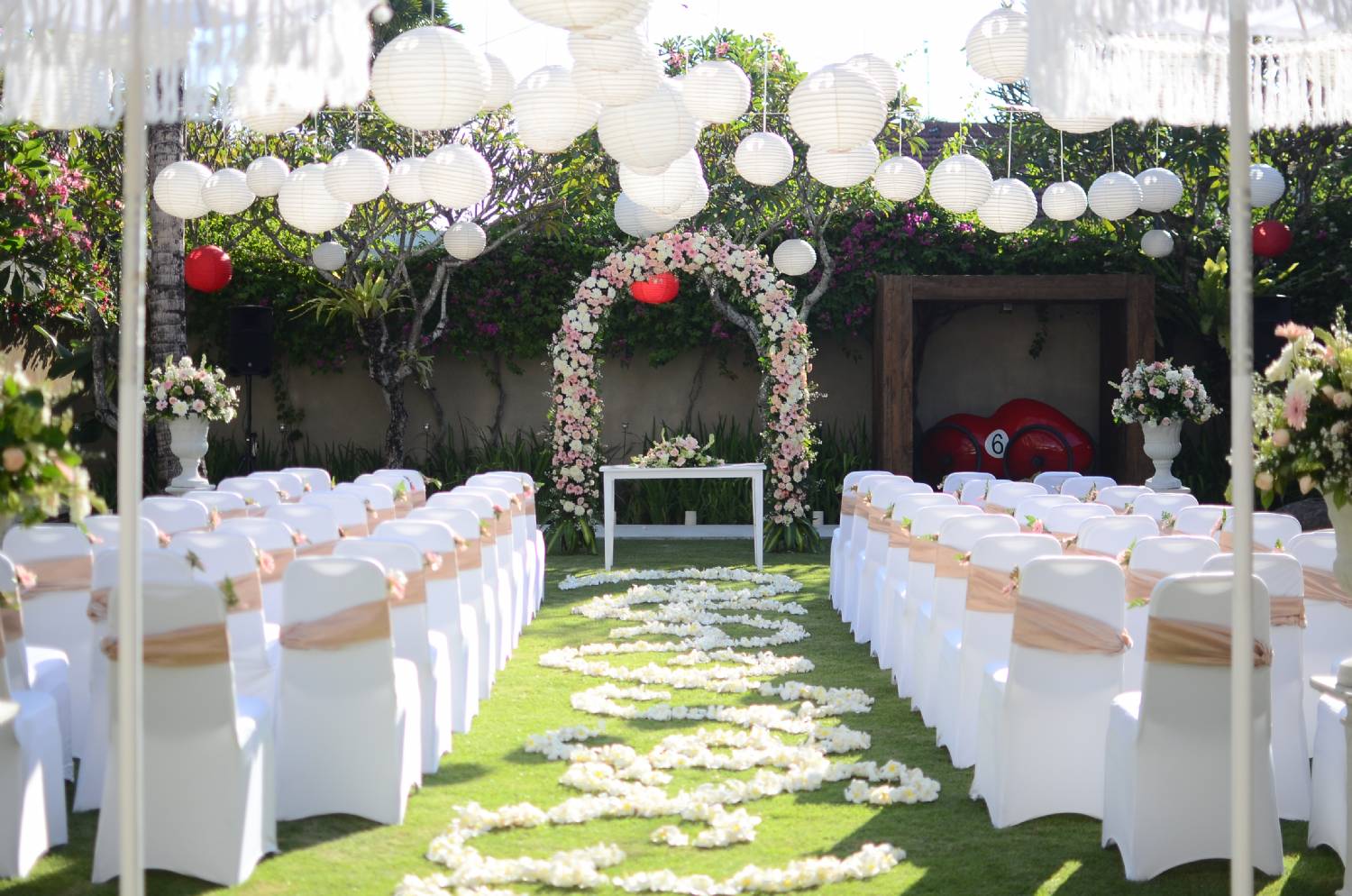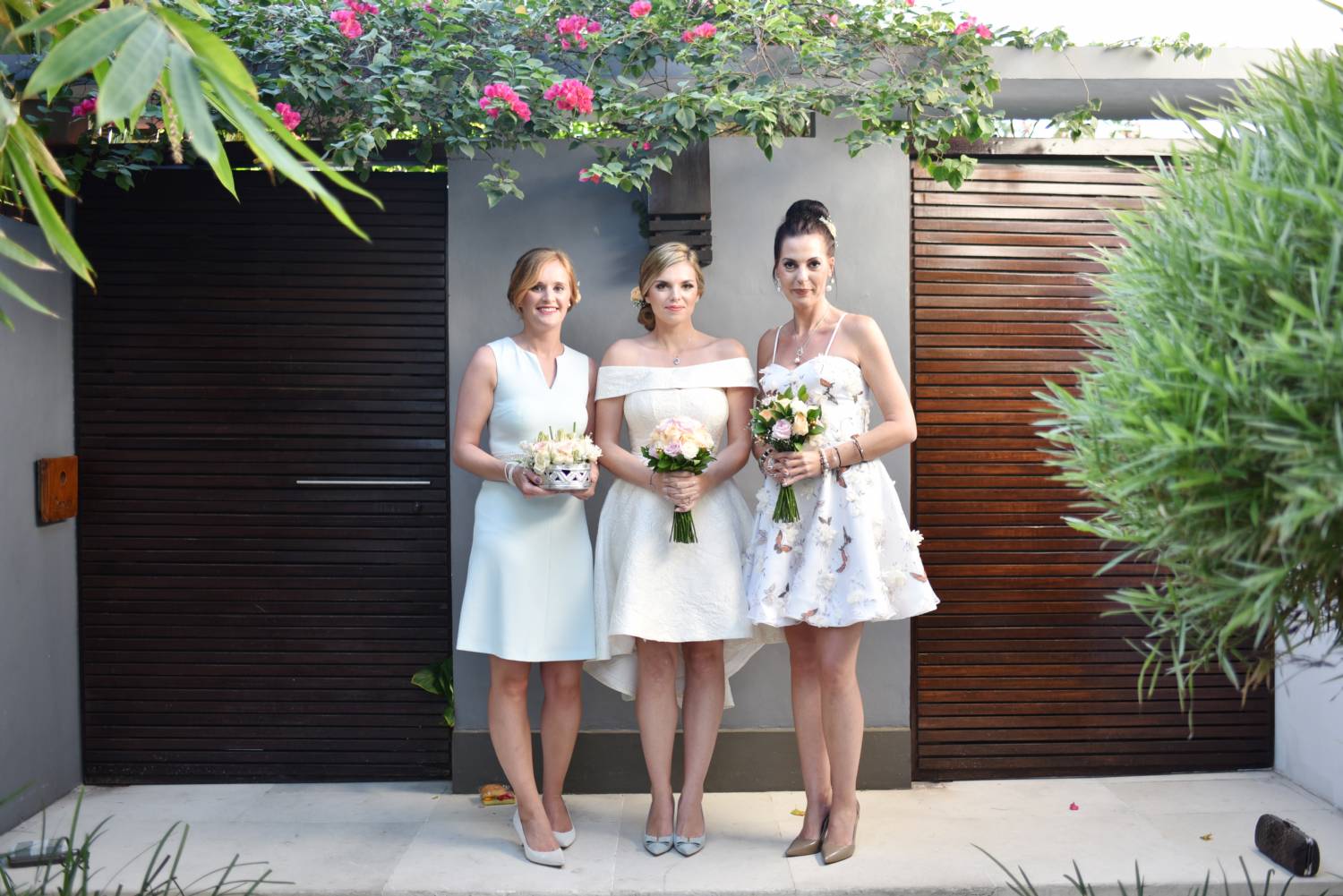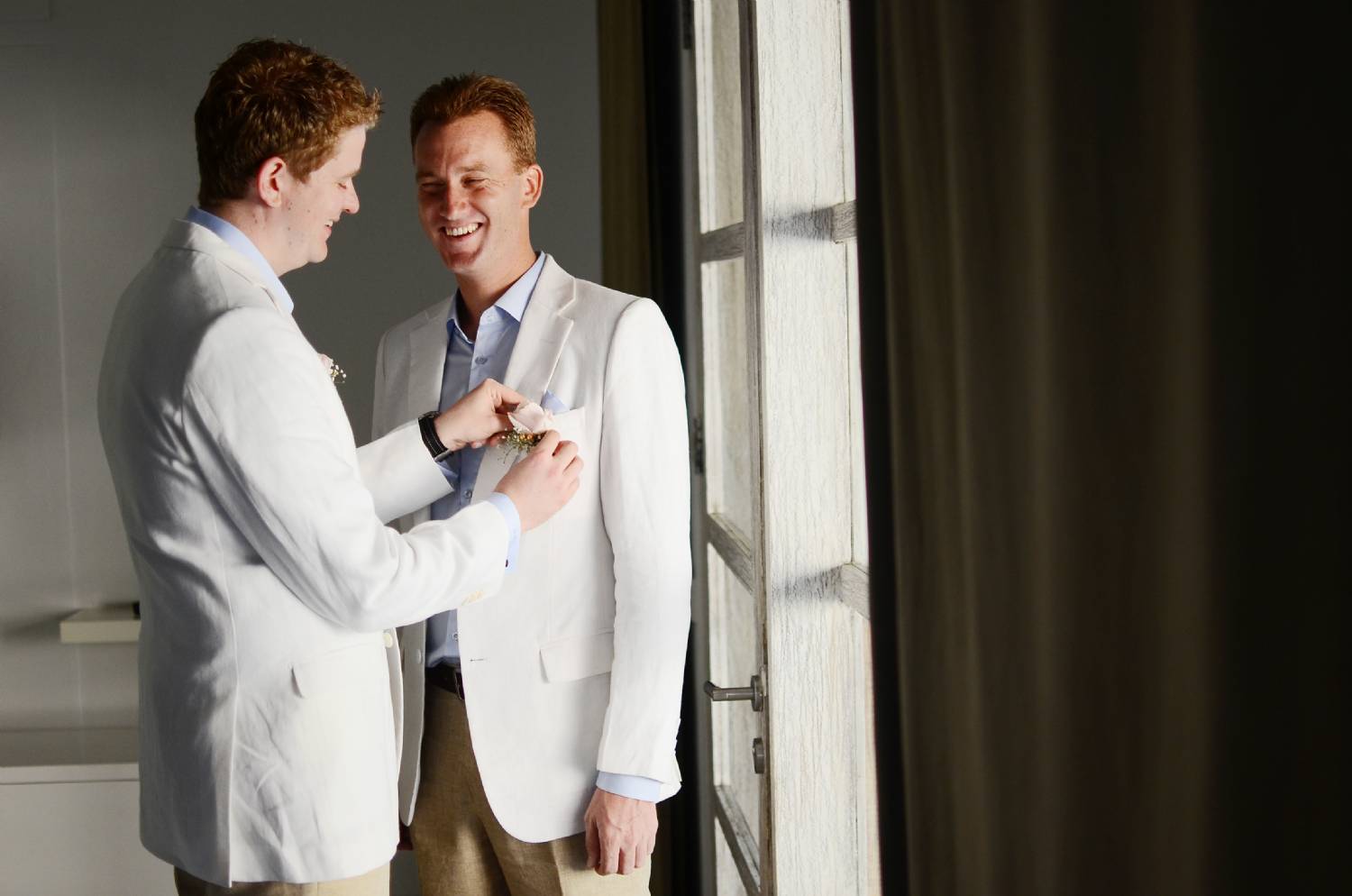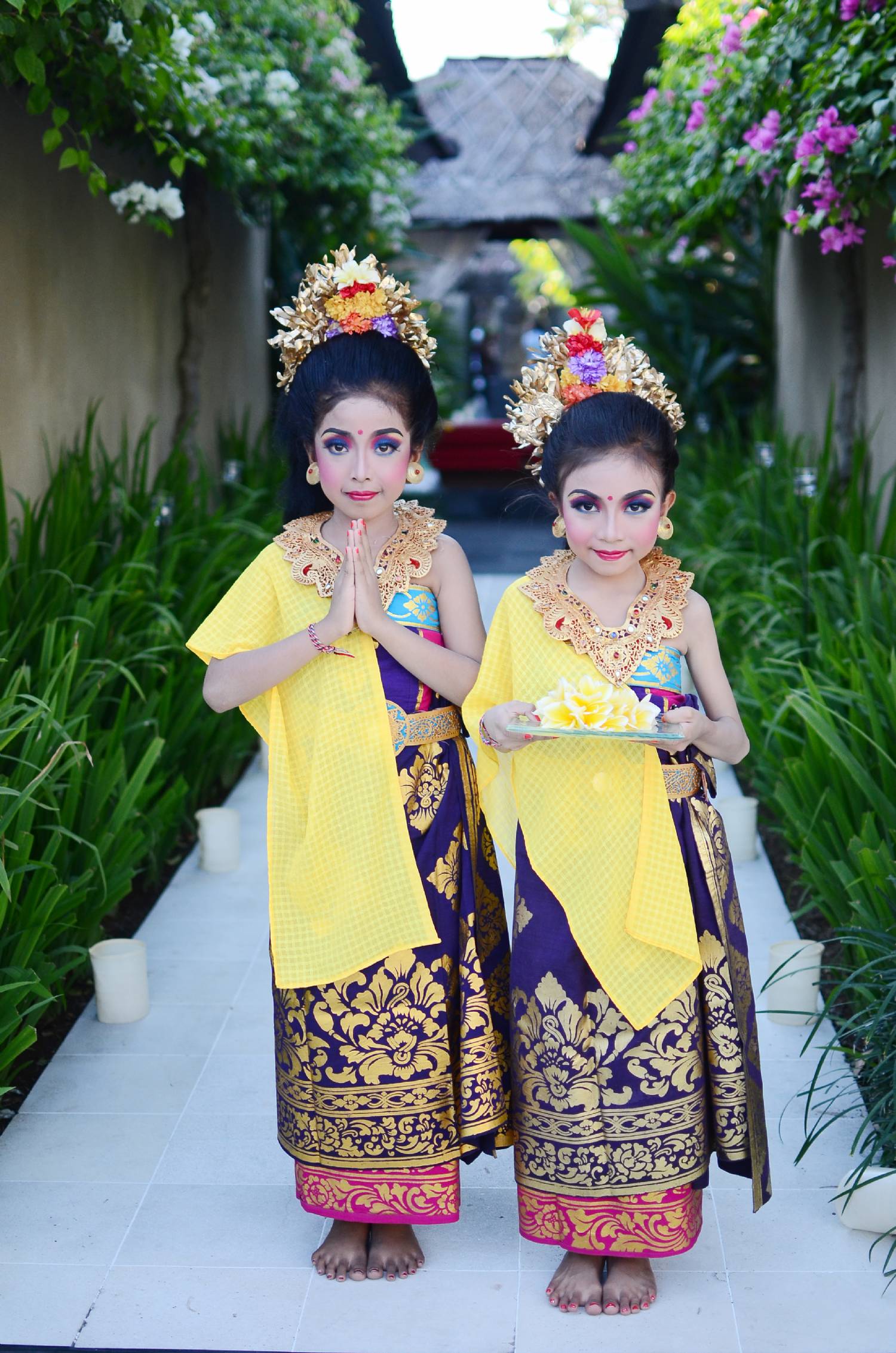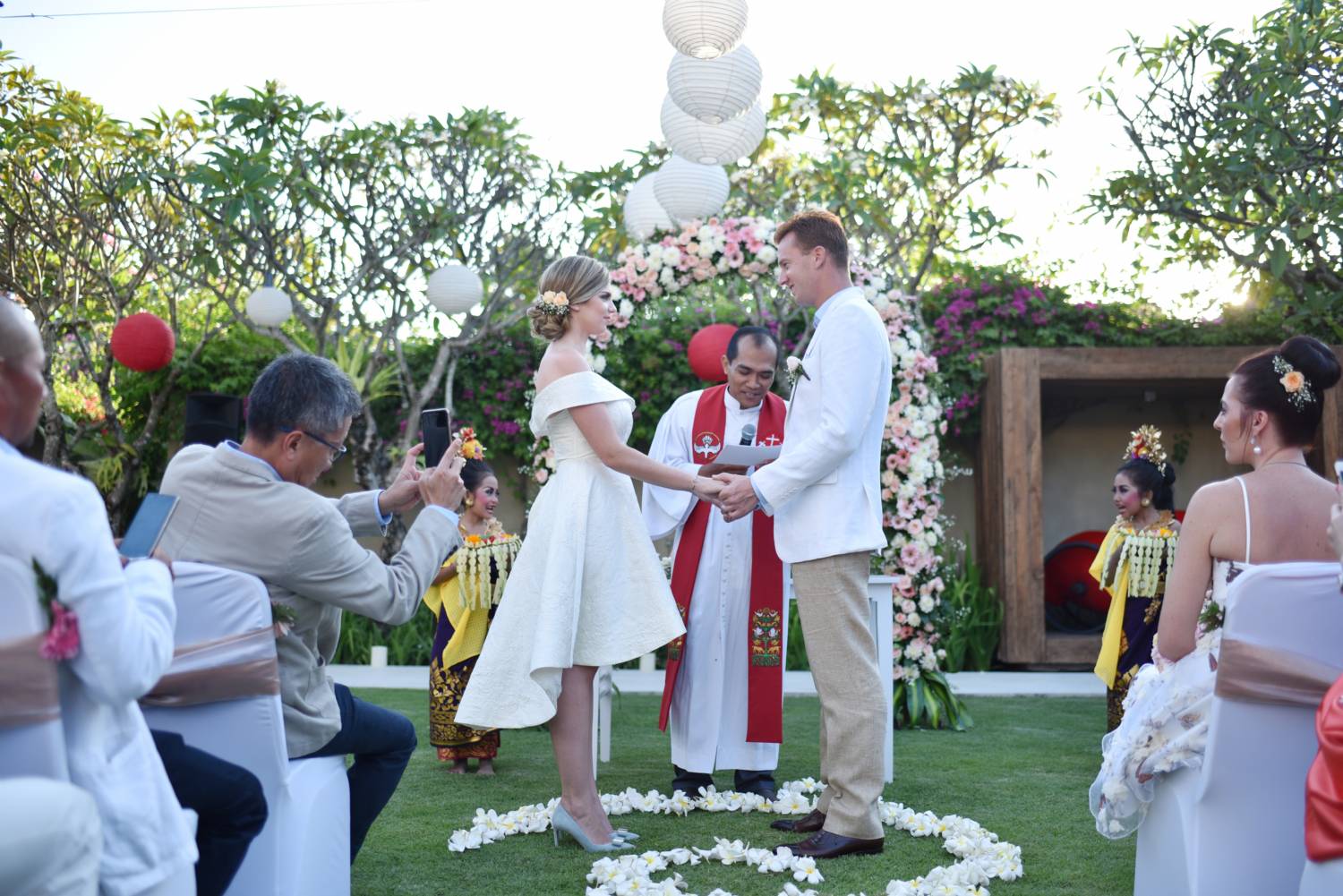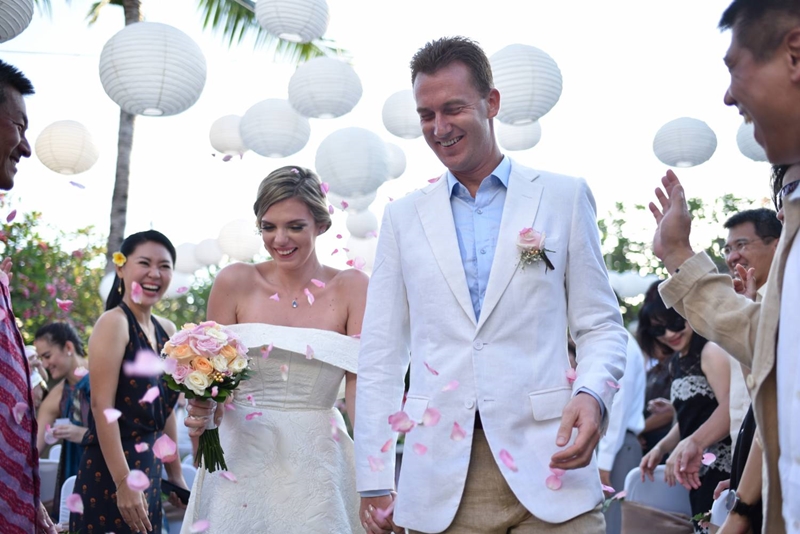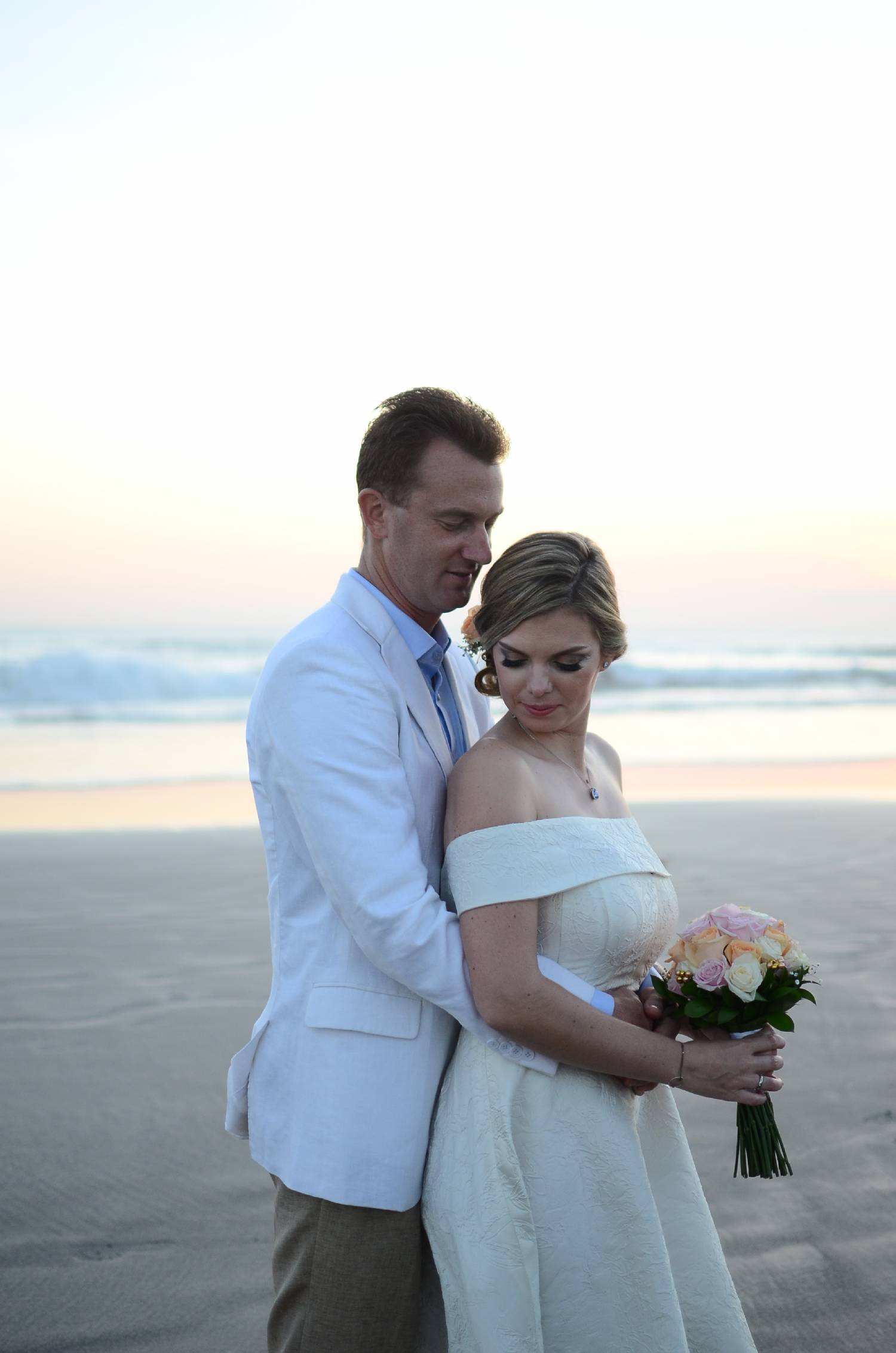 Angelika & Phillippe's Love Story Angelika bertemu Phillippe untuk pertama kali di sebuah desa kecil, di Tyrol, Austria. Pertemuan itu membuat Angelika tahu bahwa Phillippe adalah seorang instruktur golf yang andal. Angelika pun meminta Phillipe menjadi instrukturnya. Dan, dari situ sebuah cerita cinta yang indah berawal.
What She Loves The Most About Him? Phillippe selalu membuat hari-hari Angelika berhias tawa dan semakin mengenal Phillippe, semakin Angelika menyadari bahwa Phillipe adalah pria paling pengasih yang pernah ia kenal.
The Wedding Proposal Phillippe mengejutkan Angelika dengan melamarnya ketika mereka tengah menikmati santap malam untuk merayakan hari ulang tahun Angelika, di AMUZ, Jakarta.
The Wedding Theme Angelika dan Phillippe tidak memiliki tema tertentu. Yang keduanya tahu, hari itu, mereka amat menikmati acara makan malam di taman, dengan dekorasi yang membuat Angelika terpesona karena keindahannya. Sementara acara resepsi di Jerman dilakukan dengan gaya Eropa yang lebih tradisional, dilihat dari para tamu undangan yang diminta hadir dengan mengenakan busana tradisional.
The Wedding Preparation Mempersiapkan resepsi pernikahan mereka di Bali memang cukup merepotkan., Angelika harus terbang ke Bali setiap akhir pekan untuk mencicipi makanan yang mereka inginkan ada di pesta pernikahan, sambil mendiskusikan persiapan lainnya. Namun untuk hal lainnya, Angelika dan Phillippe mempercayakan segala persiapan kepada venue yang telah mereka pilih. Untuk persiapan resepsi yang digelar di Jerman pada dasarnya nyaris tidak ada perbedaan tetapi sedikit lebih sulit karena masalah jarak yang jauh dan kesulitan dalam hal komunikasi. Sepuluh tahun bersama membuat persiapan dan seluruh persiapan pernikahan terasa menyenangkan.Tidak ada masalah yang cukup besar yang dapat membuat pasangan ini merasa stres. Semua berjalan dengan indah.
Wedding Items Setelah berkeliling di beberapa bridal di Austria, Angelika menyadari ia tidak menginginkan gaun yang sudah tergantung di rak. Kembali ke Jakarta barulah Angelika mencari desainer gaun pengantin yang mampu mewujudkan keinginannya. Dan bertemulah ia dengan Phangsanny, desainer gaun pengantin yang karya-karyanya mampu mempesona hati Angelika. Kepada Phangsanny, Angelika mengungkapkan model gaun pengantin yang ia inginkan. Setelah gaun pengantin selesai dibuat, Angelika sangat menyukainya. Yang istimewa dari gaun pengantin itu adalah dengan gaun yang sama, Angelika dapat mengenakannya di dua acara berbeda karena didesain dengan dua gaya berbeda pula. Gaun pengantin itu selalu mengingatkan Angelika betapa sang desainer mengerahkan segenap hati dan kemampuan untuk membuat dirinya bahagia
Best Moment Dua orang teman (secara terpisah) menyanyi untuk kedua calon mempelai dengan cara yang paling indah. Phillippe dan Angelika juga tidak akan melupakan momen ketika mereka berdua menceritakan kisah dari pertama kali bertemu, masa pacaran selama 10 tahun yang telah mereka lewati dengan indah, hingga di hari-H. Mereka berharap perjalanan cinta itu dapat menjadi inspirasi bagi banyak pasangan lain. Resepsi di Jerman pun tak kalah mengharukan, terutama ketika pendamping mempelai wanita dan pendamping mempelai pria memberikan pidato singkat yang manis.
Inspiring F & B Resepsi di Bali: Tuna Sashimi, Sushi, Duck salad, Beef Brisket, Truffel Ravioli, Black ink Risotto with Octopus, Green Tea Pudding. Resepsi di Jerman: Anti Pasti (Vitello Tonato, Proscutto, Mussels), Fish followed by Truffle Sauce, Beef steak, Profiteroles.