Here is another unique sangjit concept from Behind The Vows! Konsep sangjit kali ini bertemakan Sunny Reds, yang mengkolaborasikan budaya Chinese dengan berbagai elemen khas budaya Jepang seperti draping trees, bebatuan serta detil lumut yang digunakan pada berbagai area dekorasi acara Sangjit ini. Dimulai dari stage utama yang dominan dengan warna putih berpanel abu-abu dengan berbagai bunga cerah mulai dari oranye, merah, dan pink yang mengelilingi stand akrilik tempat barang-barang sangjit diletakan. Keberadaan bunga-bunga ini will definitely brighten up the mood of the day! Akrilik transparan juga sengaja dipilih agar look yang dihasilkan nampak lebih clean dan memberikan efek floating. Sangjit cake juga dibuat sangat lucu menyerupai desain Cheongsam dan Changshan pasangan, hingga detil kecilnya.
Penampilan calon pengantin dibalut dengan qipao berwarna sage green & light peaches, dengan pemilihan berbagai aksesoris seperti Chinese fan & jade drop earring berhasil menyempurnakan penampilan di hari spesial ini. Siapa Lovely Couples yang juga jatuh cinta dengan konsep ini? Such a perfect style untuk kamu yang suka dengan hal-hal bright, playful tapi tetap minimalis.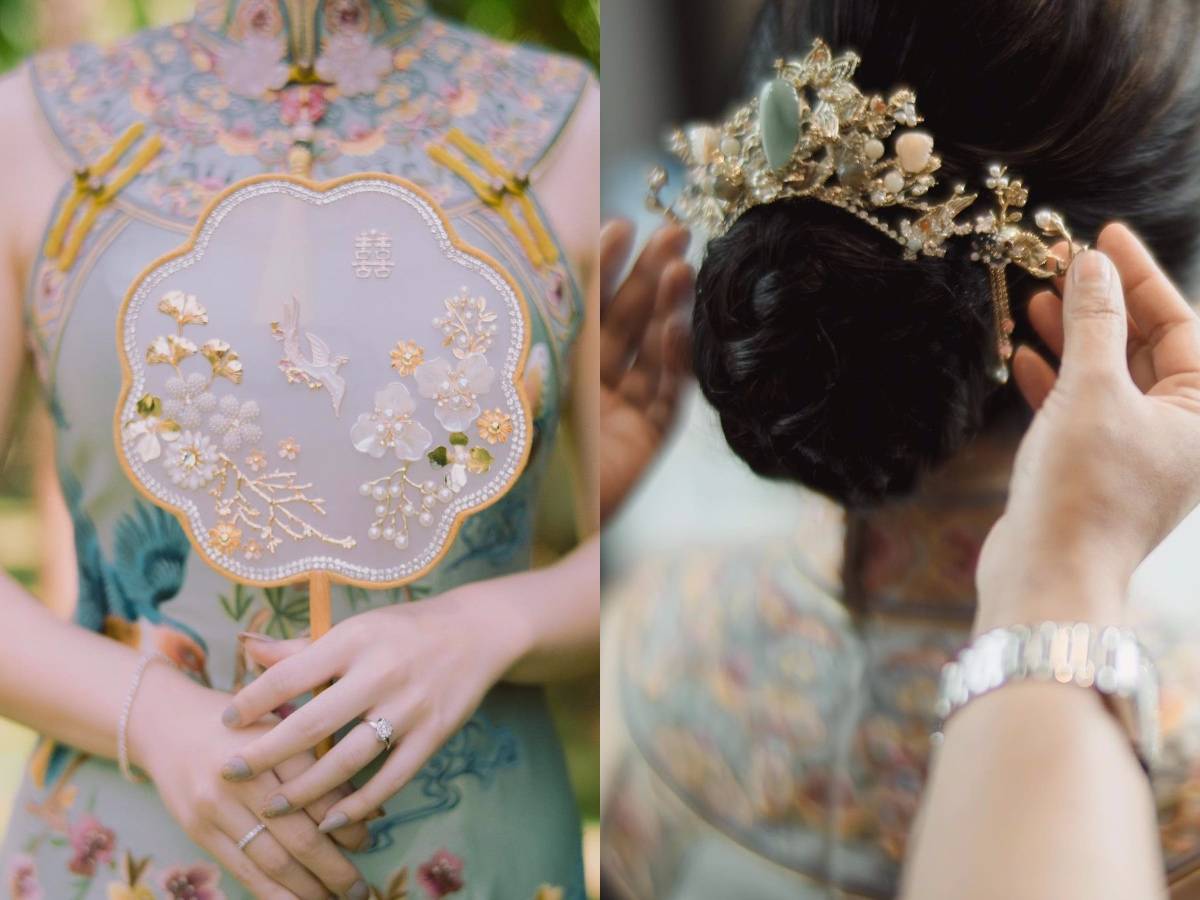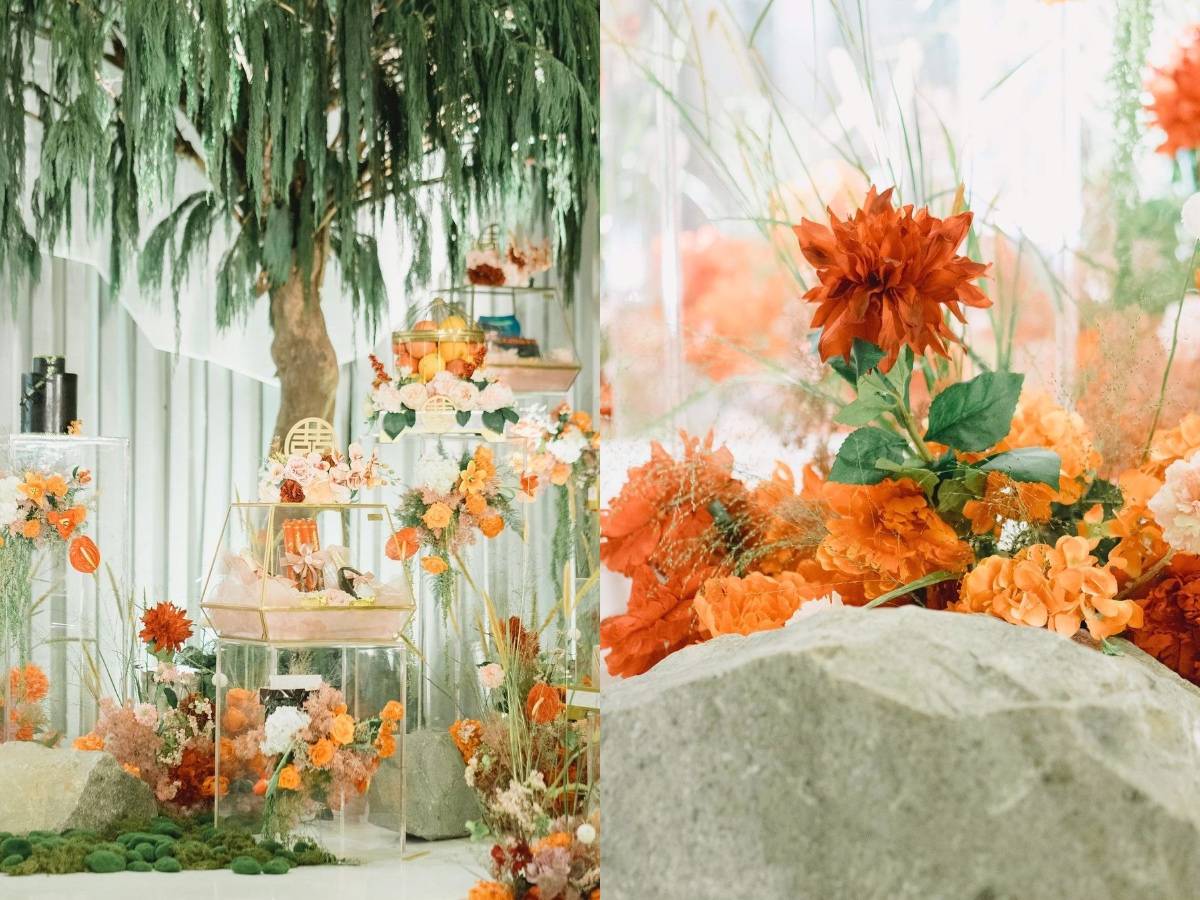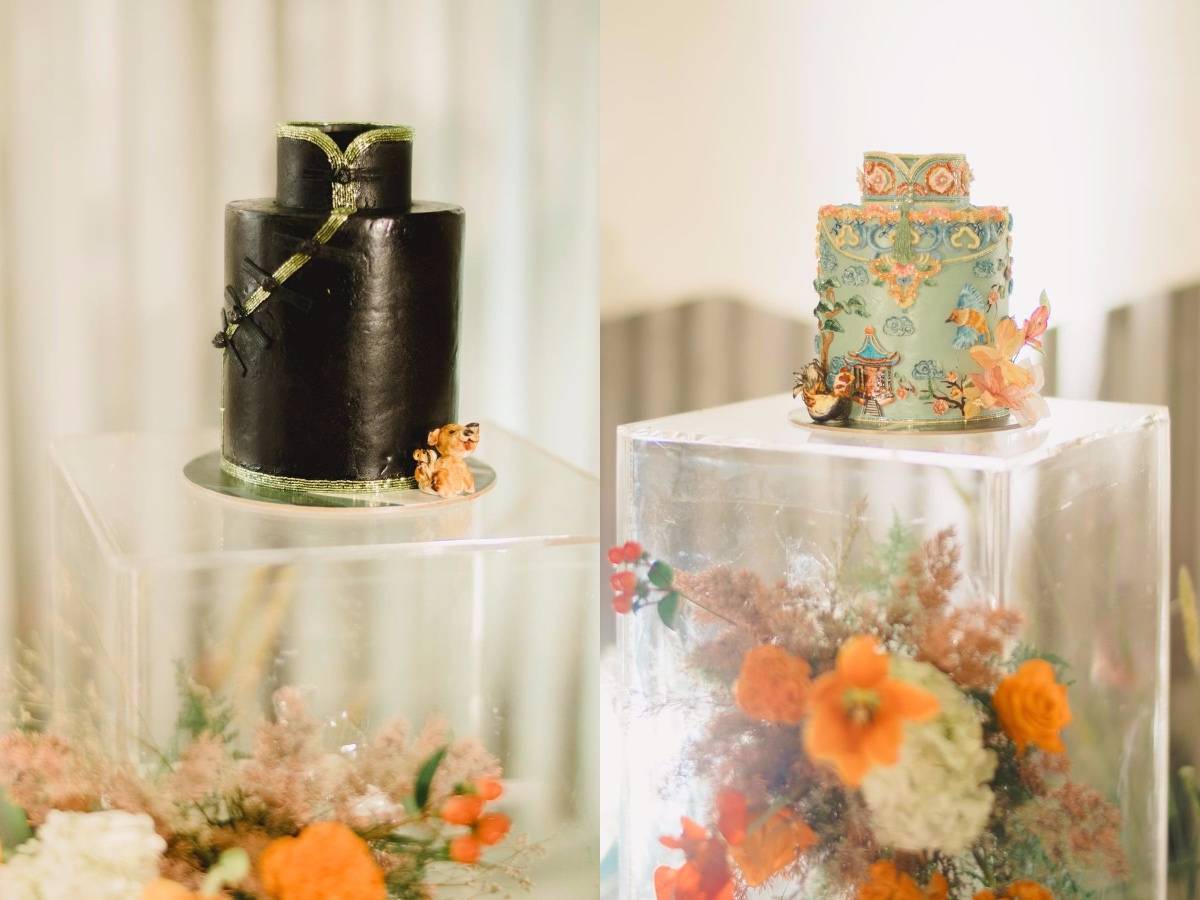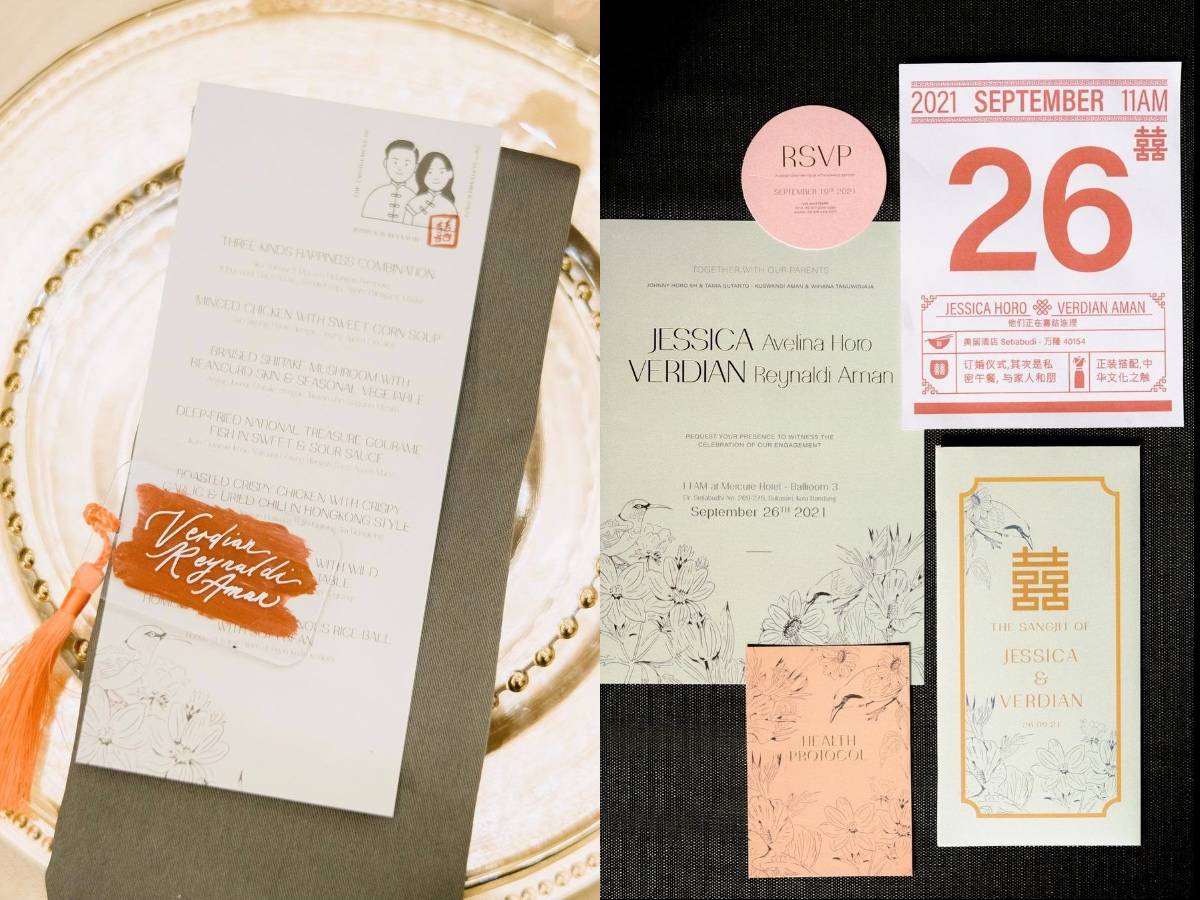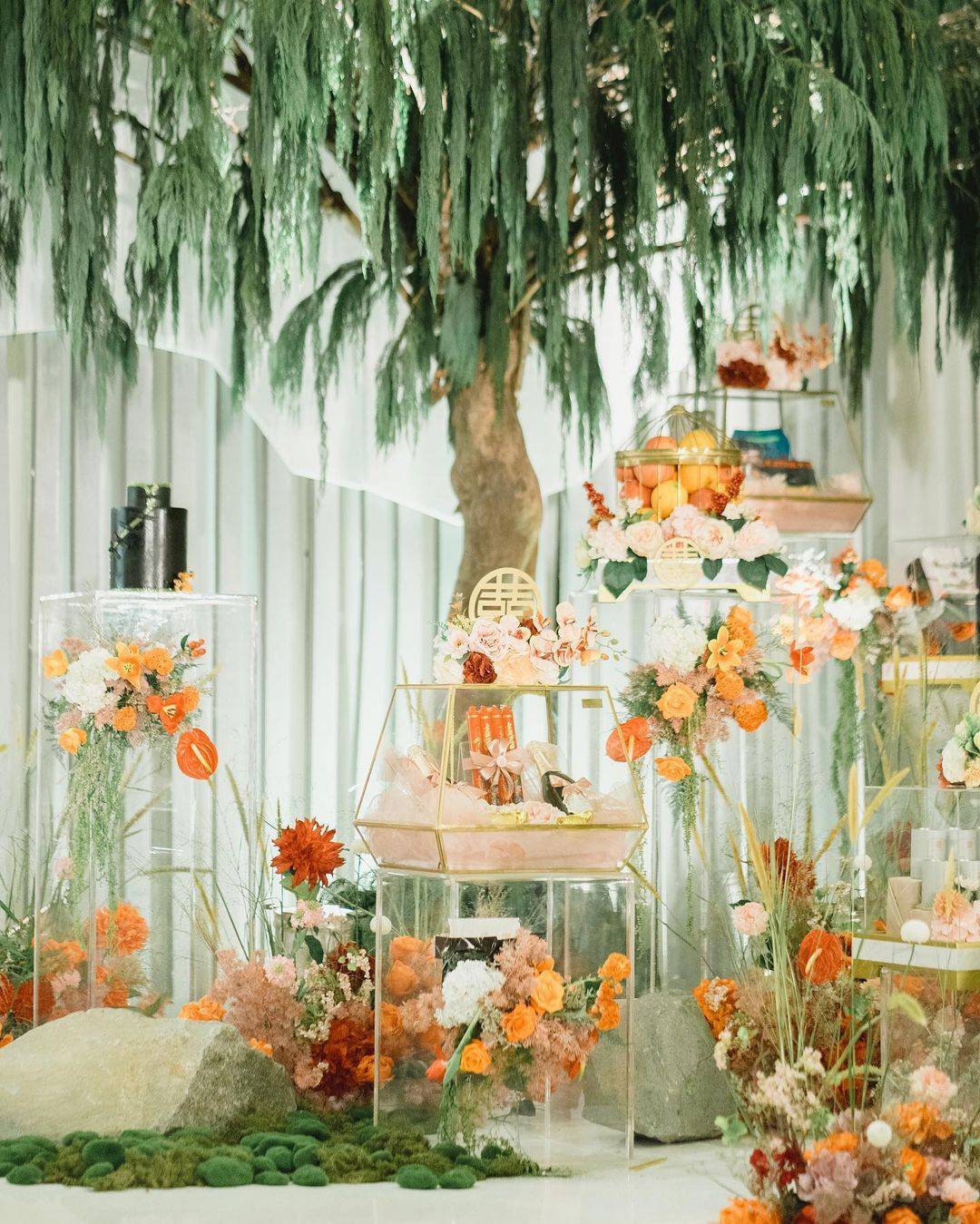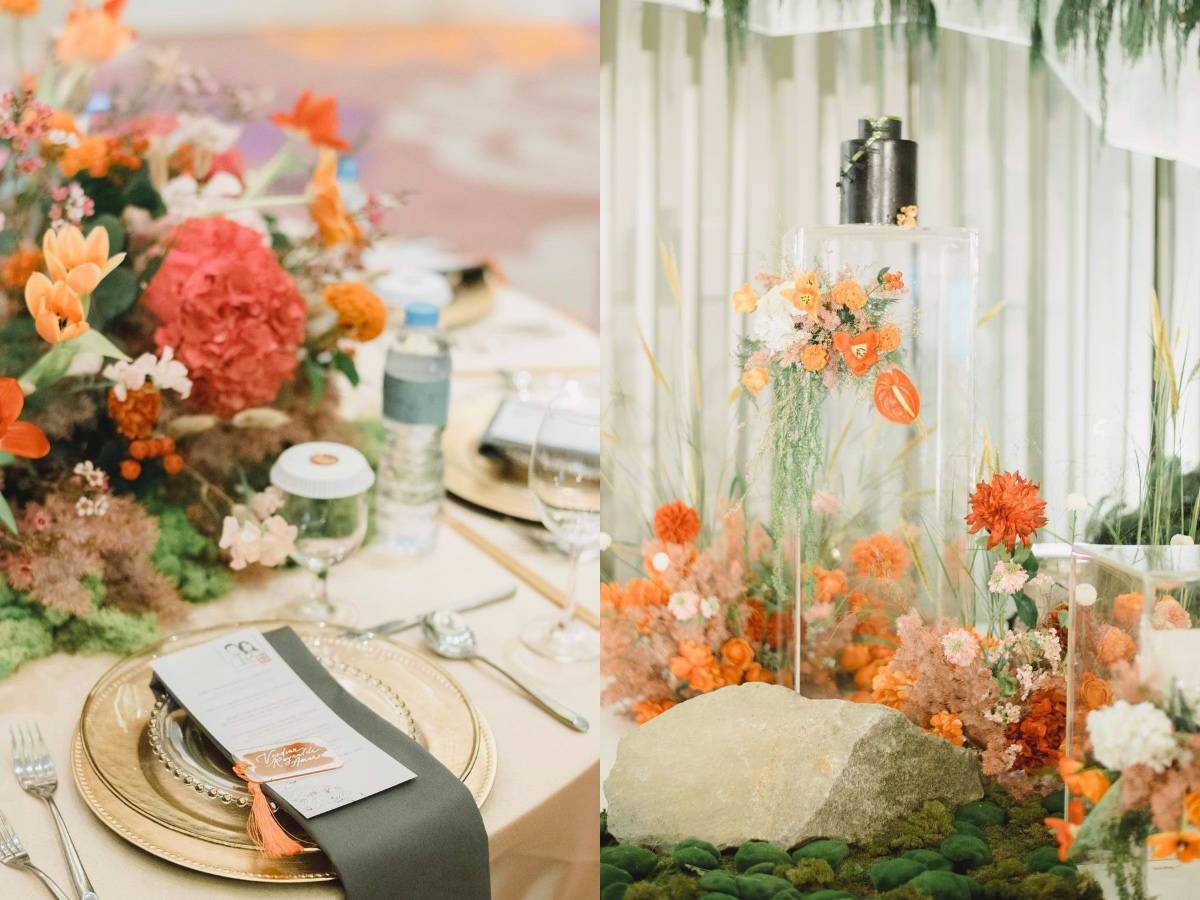 Behind The Vows sebagai wedding stylist akan menampilkan wedding concept mereka, bekerja sama dengan vendor-vendor pernikahan yang berpartisipasi dalam A Celebration of Love, Luxury Wedding Showcase pada hari Sabtu & Minggu, 18 - 19 Juni di The Langham, Jakarta.
Experience Luxurious Wedding Installation dengan berbagai konsep, mulai dari Oriental, Indonesia, hingga Modern Outdoor. Don't miss this opportunity to get limitless wedding inspiration and make your dream wedding happen.
Stylist @behind.thevows | Photo @sincerastory | Decor @cafeduchocolatcorp | Cake @charlottes_patisserie | Sangjit Box @sa.se.box | Accessories @epajewel | Table setting @houseofpapeterie | Qipao @dannysatriadi_official