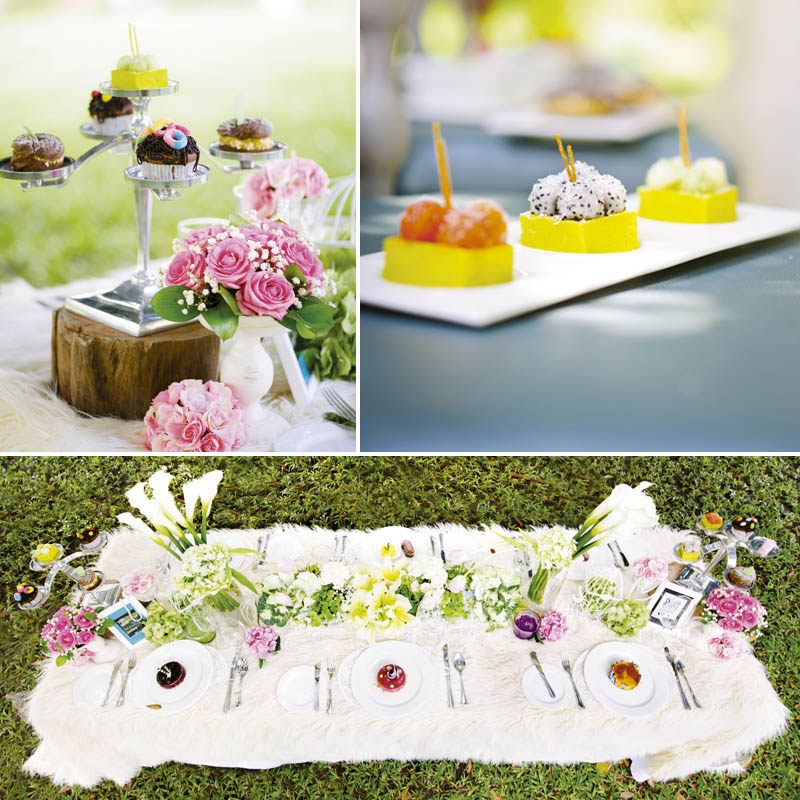 On the Table
Sajian manis penuh warna dan detail cantik seperti taplak berbulu terinspirasi dari cerita fantasi Alice in Wonderland.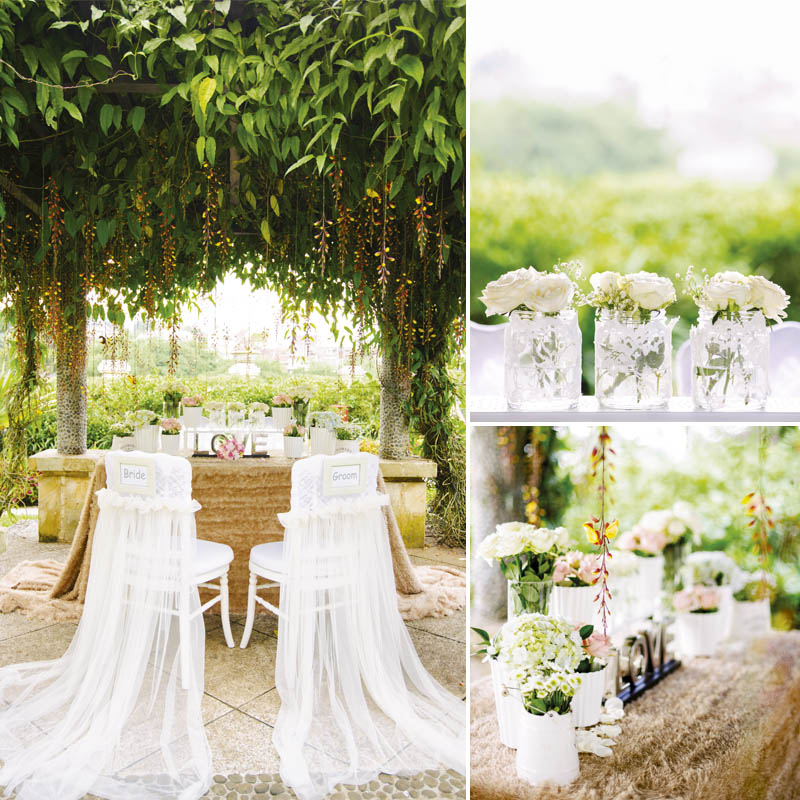 Under The Tree
Letak meja untuk kedua mempelai pengantin tertata dengan sempurna di bawah sebuah gazebo yang menyerupai pohon. Tambahkan berbagai aksesori pemanis, voila! Terciptalah sebuah tatanan yang indah.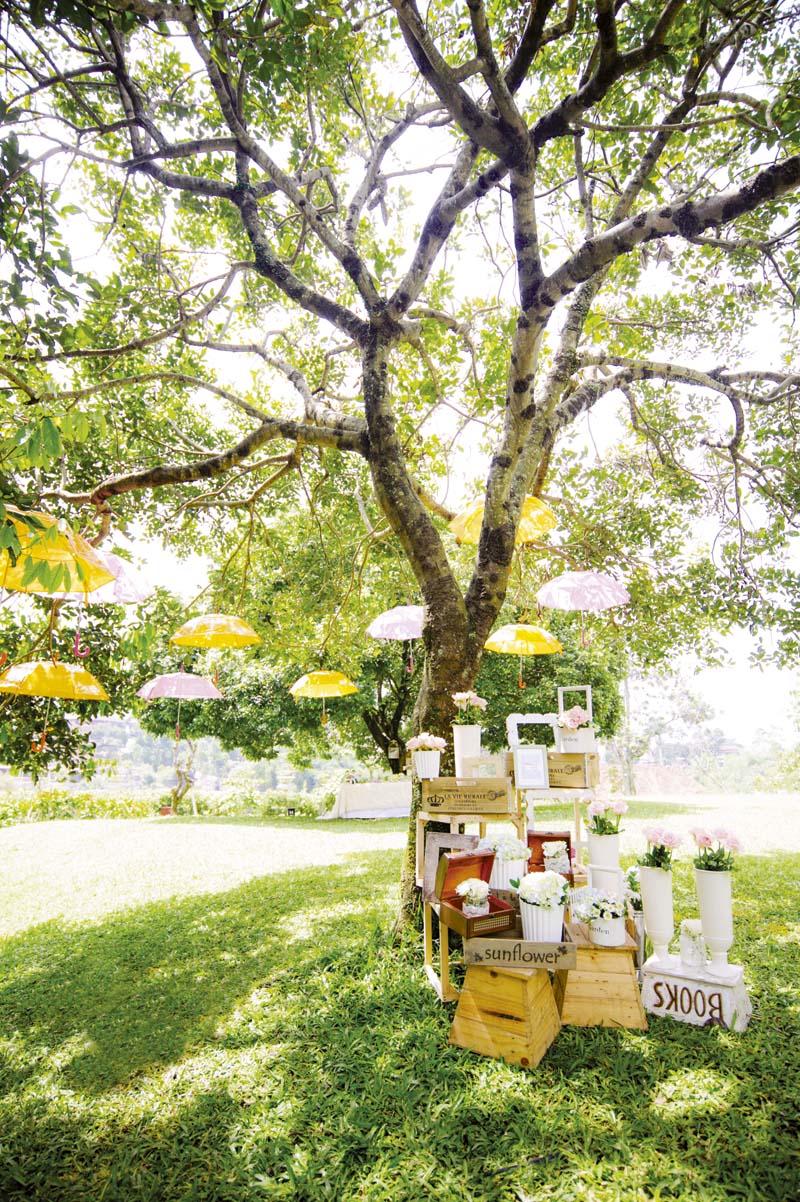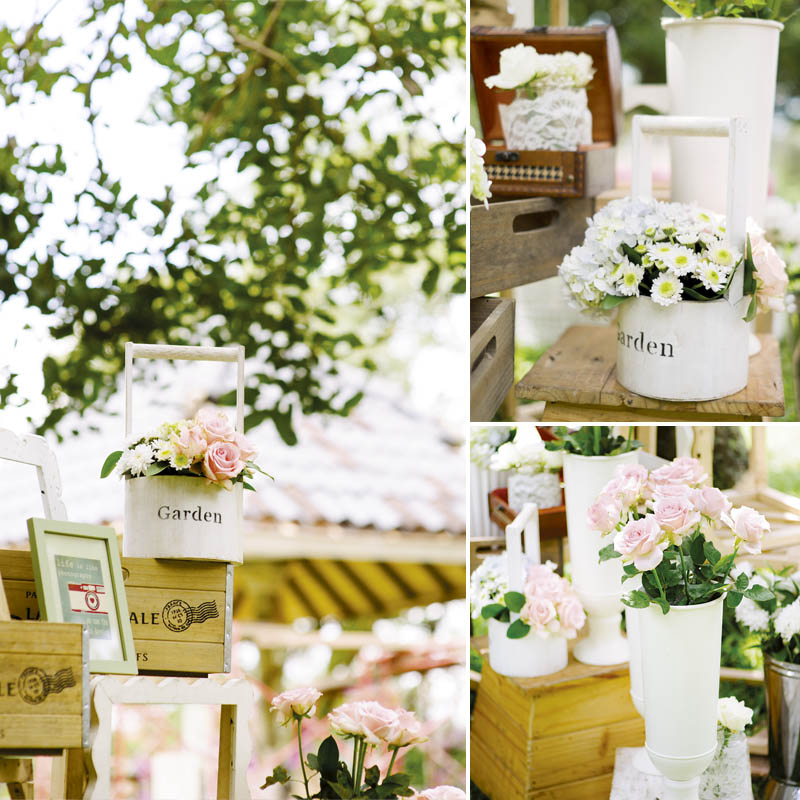 Unexpected Umbrella
Dekorasi dengan deretan payung berwarna warni menjadi salah satu favorit di berbagai tempat hiburan. Curi idenya! Jadikan dekorasi deretan payung di lokasi photo booth, meja resepsi, atau di manapun Anda ingin meletakkannya sepanjang memungkinkan. Selain akan menambah keceriaan, dekorasi minimalis ini tergolong unik dan memberi warna tersendiri.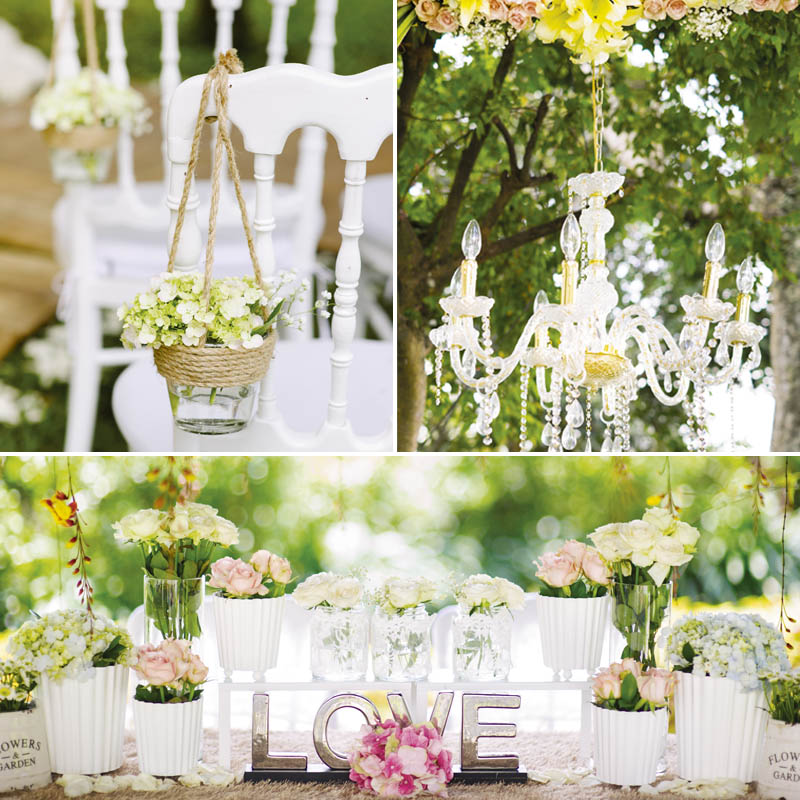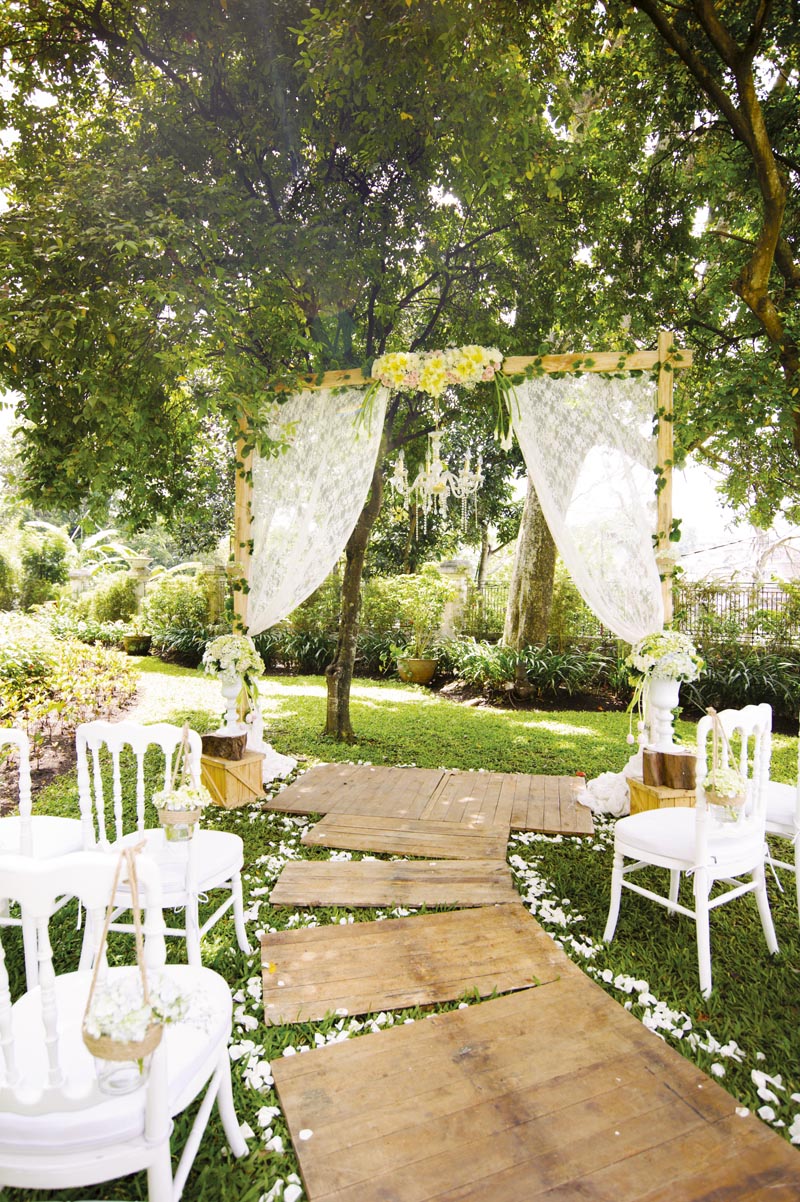 Fantasy Aisle
Pesta pernikahan di luar ruangan selalu menjadi favorit. Anda dapat mengikat janji suci di sebuah altar yang unik sambil melihat keindahan alam Kota Bandung, dihiasi bebungaan segar berwarna merah muda dan putih, pernikahan fantasi Anda pun akhirnya terwujud.
Wedding Style Editor Annisya Putrinda | Photography The Wagyu Story | Decoration Organdi Décor | Cakes and Dessert Sheraton Bandung Hotel & Towers| Location Sheraton Bandung Hotel & Towers.