Awal tahun 2022 saatnya kita melangkah dengan semangat baru terutama bagi pasangan calon pengantin yang sedang mempersiapkan pesta pernikahan. Tema dekorasi intimate modern yang terlihat lebih fresh, timeless dan colorful banyak dipilih pasangan calon pengantin. Berikut ide-ide kreatif dan kekinian dari Cassia Decoration untuk Anda!
Dekorasi pelaminan!
Tema is the key! Diam sejenak dan pikirkan apa mimpi pesta pernikahan Anda. Sebagai dekorator, tentu saja sangat penting bagi kami untuk mengikuti, mengembangkan dan merealisasikan impian pernikahan para pengantin. Jangan takut untuk mempunyai konsep yang "out of the box" and make your wedding totally you! Your wedding is your special moment just for you two!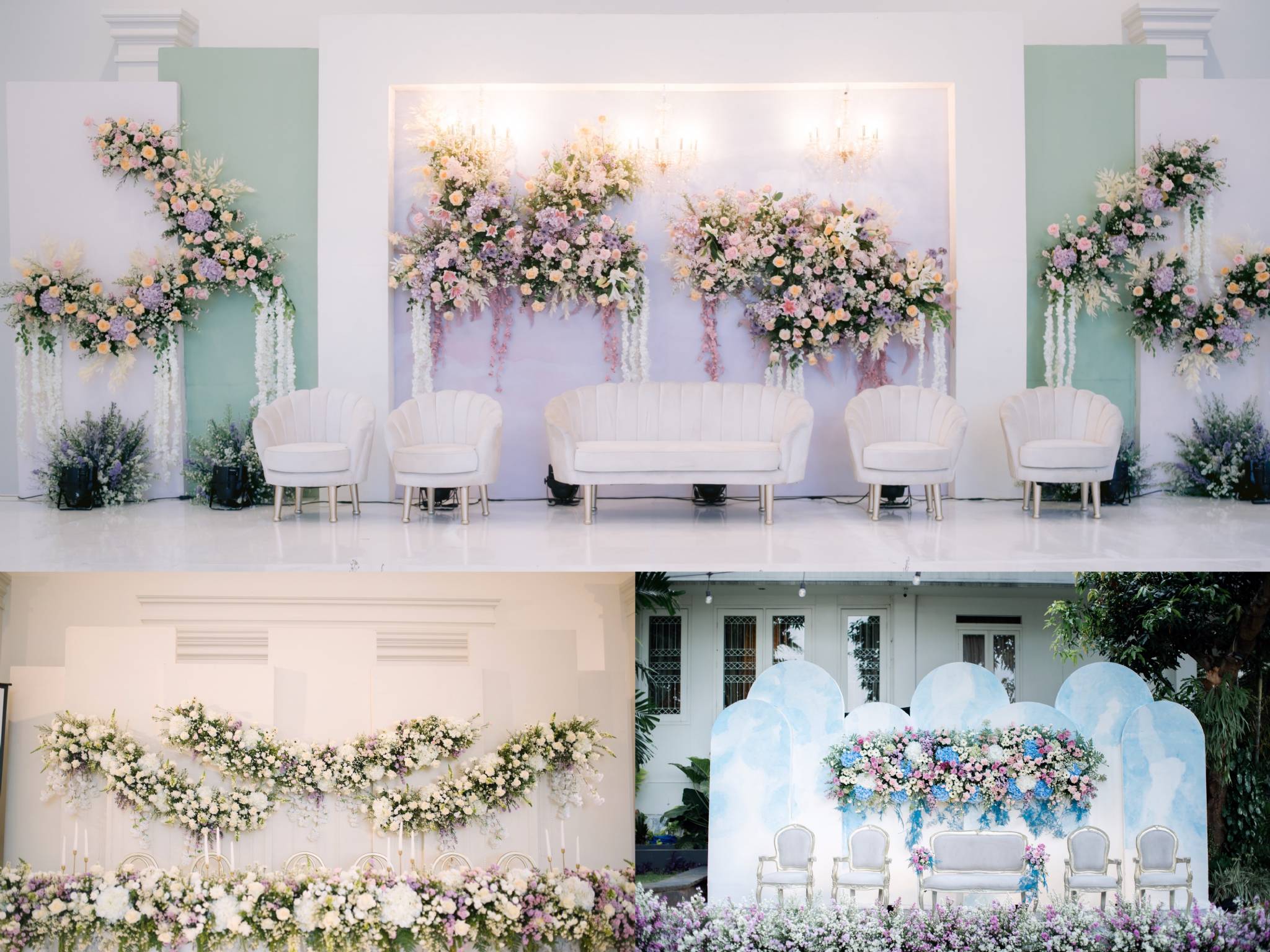 Details really matters!
Di zaman sekarang, setiap area di venue wedding Anda bisa menjadi tempat bagi Anda dan tamu-tamu Anda berbagi kebahagian lewat media sosial. Oleh karena itu, menurut Cassia Decoration memanfaatkan spot-spot yang bisa dikaryakan di dalam suatu venue merupakan hal yang sangat penting. Di sisi lain detail really matters in today's wedding decoration! Sentuhan kecil dengan dekor yang pas bisa mengubah dream venue-mu menjadi tempat yang indah dan tak terlupakan.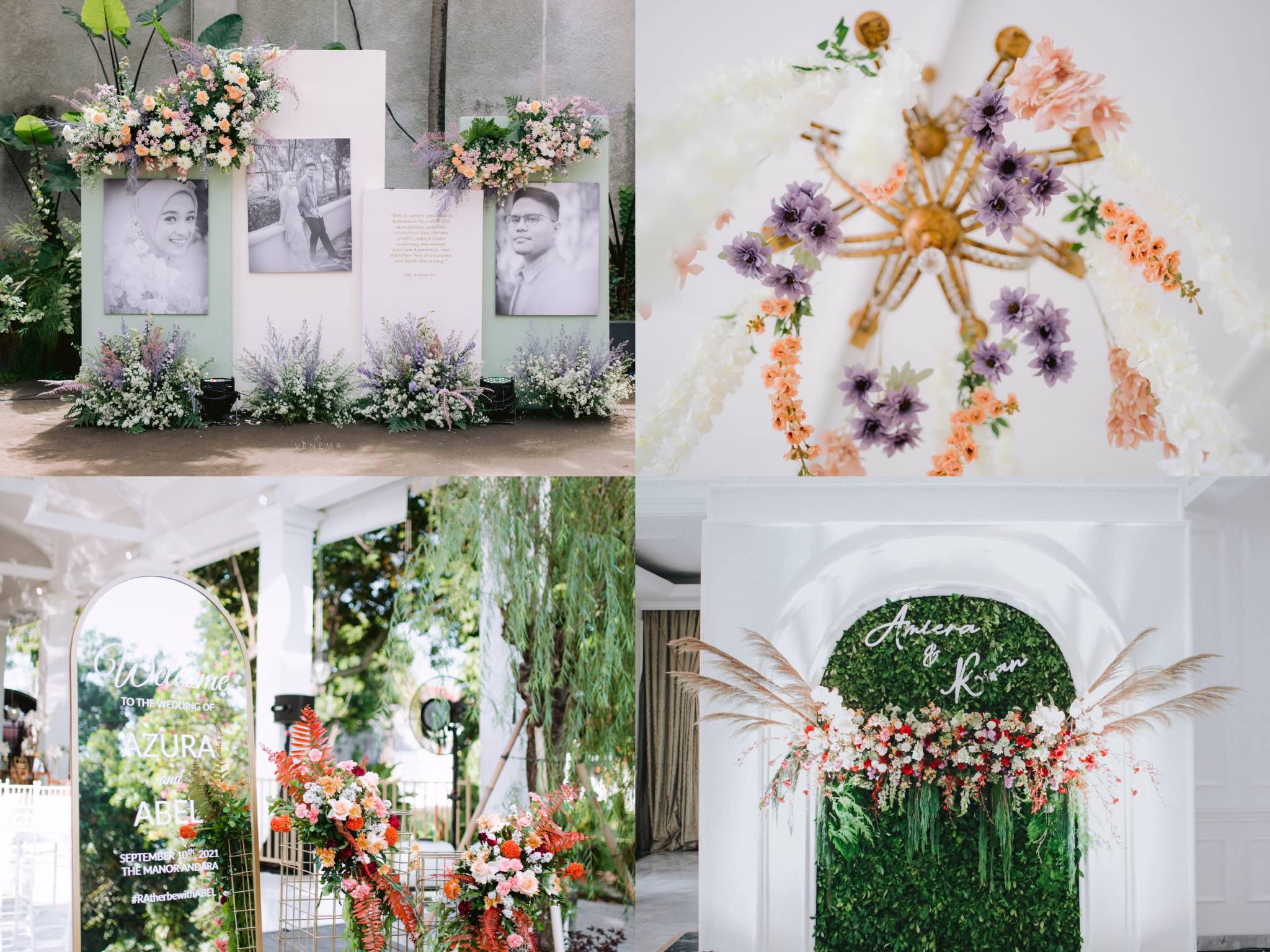 Vibe for Akad Nikah
Akad nikah menjadi momen yang menjadi inti keseluruhan acara pernikahan itu sendiri. Acara yang paling khidmat saat kedua mempelai mengucap janji suci di hadapan Tuhan, keluarga, dan para tamu biasanya terasa mengharukan. Namun, momen suci Akad akan jadi lebih sempurna ketika ditemani keindahan dekorasi hasil karya Cassia Decoration ini, baik indoor maupun outdoor area. Isn`t this a perfect setup for Akad?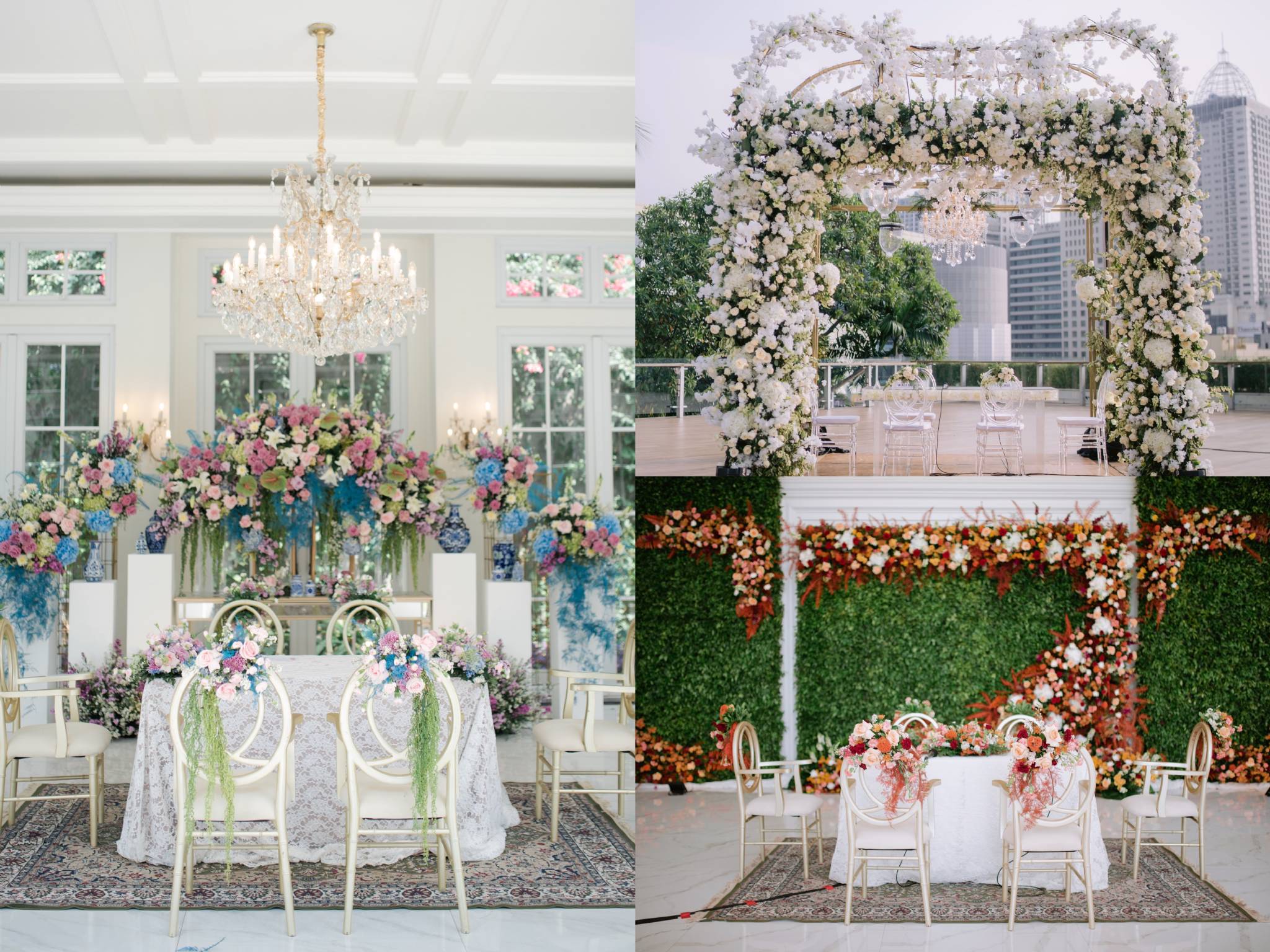 Ada banyak venue pernikahan di Jakarta, tapi ada beberapa tempat yang direkomendasikan dan sudah menjadi portofolio Cassia Decoration, seperti di: The Manor Andara, Hotel Gran Mahakam, OnFive Grand Hyatt Jakarta, dan Half Patiunus.