Foto: Vaesy

Persiapan pernikahan Jessica Iskandar (Jedar) dan pasangannya Richard Kyle sudah hampir rampung. Hanya tinggal finishing saja seperti fitting baju dan lainnya. Begitupun untuk pemilihan para pendamping pernikahan atau yang sering disebut bridesmaid.

Jedar memilih geng Girlsquad sebagai bridesmaid untuk pernikahannya. Pemilihan ini bukan tanpa alasan. Perempuan cantik ini menyampaikan alasannya mengapa memilih geng Girlsquad sebagai bridesmaid.

"Mau bilang yang bagus-bagus tapi nanti disakitin akunya," ujar Jedar dengan bercanda.

"Girlsquad itu temenannya enggak baru-baru aja, kita temenan dari lama. Aku sama Tika aja udah temenan dari lulus SMA," tambahnya sambil menunjuk salah satu geng Girlsquad.

Jedar mengatakan bahwa pertemanannya dengan Girlsquad adalah petemanan sehat. Menurutnya, walaupun kadang ada pertengkaran, namun bisa cepat kembali berbaikan. Dengan sangat serius Jedar menyatakan alasannya mengapa memilih Girlsquad sebagai pendamping di hari bahagianya nanti.

"Kita mau sayang ke siapa lagi kalau bukan ke teman sendiri yang sudah kenal lama dan bisa bertahan hingga sekarang. Artinya kan kita dikaruniai orang-orang yang sayang sama kita," ungkap Jedar dengan sungguh-sungguh.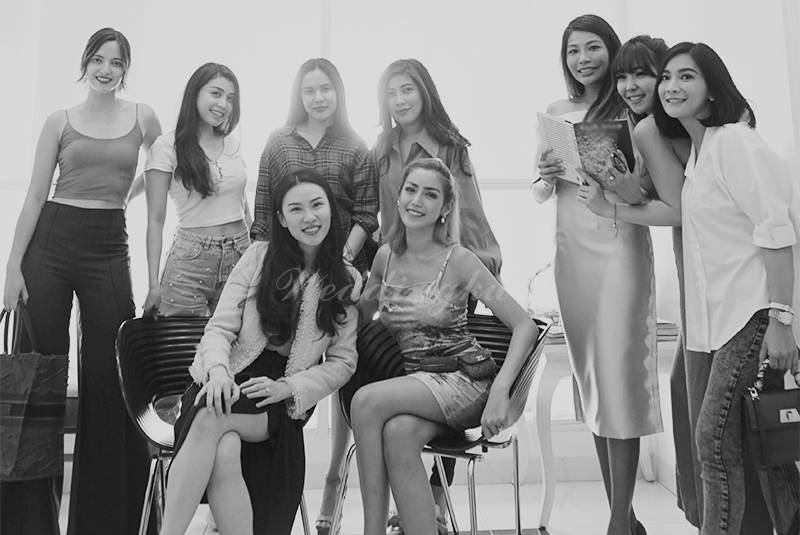 Foto: Vaesy (Jedar, Gisel, Girlsquad bersama Cynthia Tan)

Mendengar hal tersebut, salah satu anggota Girlsquad, Dr. Irene ikut mengungkapkan perasaannya. Dia bahkan dengan gamblang mengatakan Girlsquad itu 'sisters from different mother and father'.

"Semakin bertambahnya umur walaupun kita sudah memiliki banyak koneksi, tapi teman-teman yang kenal hidup kita cuma beberapa dan aku bersyukur dengan adanya Girlsquad, semuanya bisa saling melengkapi. Kita semua saling perhatian," kata Irene.

Irene melanjutkan perkataannya bahwa Girlsquad itu selalu peduli saat yang lain merasa susah. Girlsquad juga bukan sekadar kawan untuk hang out tapi juga ada untuk men-support baik fisik, mental maupun finansial. Jadi, mudah-mudahan ke depannya anak-anak para anggota Girlsquad bisa saling berteman juga layaknya mereka.

Selain anggota Girlsquad, ternyata ada Gisella Anastasia yang menjadi salah satu dari delapan bridesmaid Jedar. Alasan Jedar memilih Gisel menjadi salah satu tim bridesmaid-nya adalah karena pergaulan. Anak-anak mereka suka bermain dan berolahraga bersama.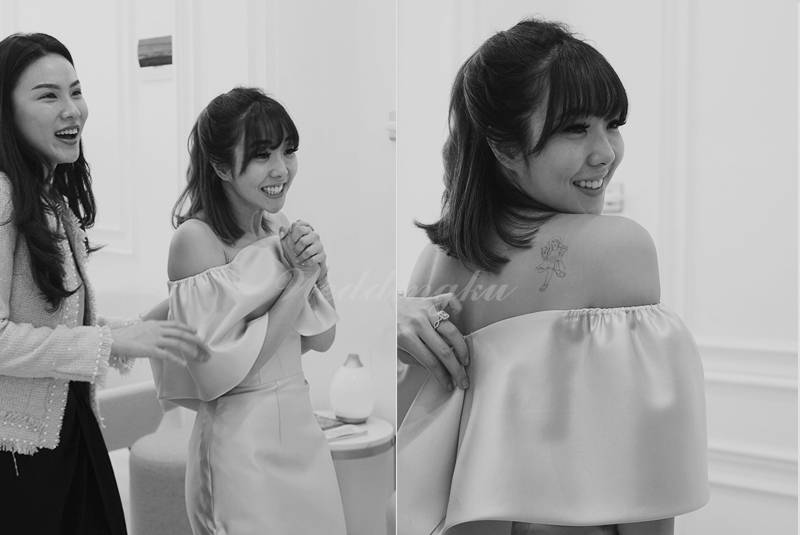 Foto: Vaesy

Pada kesempatan fitting tersebut, Gisel juga tak lupa memberikan kesan dan pesannya untuk pernikahan Jedar.

"Senanglah pastinya, kan kembar (pakaian bridesmaid) semua jadi gemes. Pesannya (buat Jedar) I wish all the best, lancar acaranya sampai nanti. Setelah acara (resepsi) juga baru dimulai babak selanjutnya, kan. Semoga enggak terlalu banyak yang gimana-gimana lah. Semoga bahagia mengarungi kehidupan yang baru," tutup Gisel.