Souvenir: The Clementines
Beberapa waktu lalu souvenir pernikahan dianggap sebagai barang yang asal ada saja sebagai tanda terima kasih atas kedatangan tamu undangan Anda. Namun sedikit banyak, tahun ini merubah bagaimana calon pengantin memikirkan untuk memberi sesuatu kepada tamu yang datang ke pesta pernikahan mereka. Dengan pesta pernikahan yang semakin kecil, akrab, serta hanya mengundang keluarga dan teman terdekat saja, tentu souvenir pernikahan Anda tidak bisa asal-asalan saja.
Pesta yang kecil membuat Anda punya bujet lebih untuk membeli sesuatu yang lebih berguna dan dapat menjadi kenangan akan pesta Anda. Di sisi lain, memberi sesuatu bagi mereka yang datang ke pesta Anda bukan hanya sekedar tanda terima kasih tapi juga apresiasi untuk bersama-sama ikut merasakan kebahagiaan di pesta pernikahan Anda berdua. Oleh karena itu, pikirkan sesuatu yang bukan saja berguna tapi juga trendy bagi tamu undangan Anda.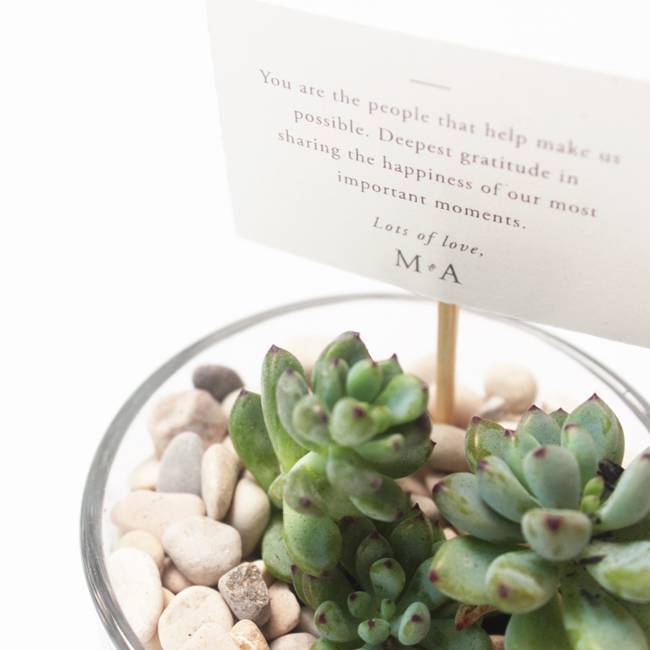 Souvenir: Abane Succulent
Tanaman Sukulen
Tanaman sukulen memang bukan tren terbaru tapi di tahun 2021 nanti dengan maraknya tanaman-tanaman hias yang sedang trendy sekarang ini, memberi bibit sukulen adalah tren terbaru dari souvenir pesta pernikahan sekarang ini. Anda bisa memberi lebih dari satu tanaman sukulen ini tergantung dari seberapa banyak tamu yang akan Anda undang. Dengan ditempatkan di pot-pot kecil yang menarik serta sepatah dua patah kata dari Anda berdua akan menjadikan souvenir pernikahan tanaman sukulen ini sangat menarik dan membuat senang para tamu Anda.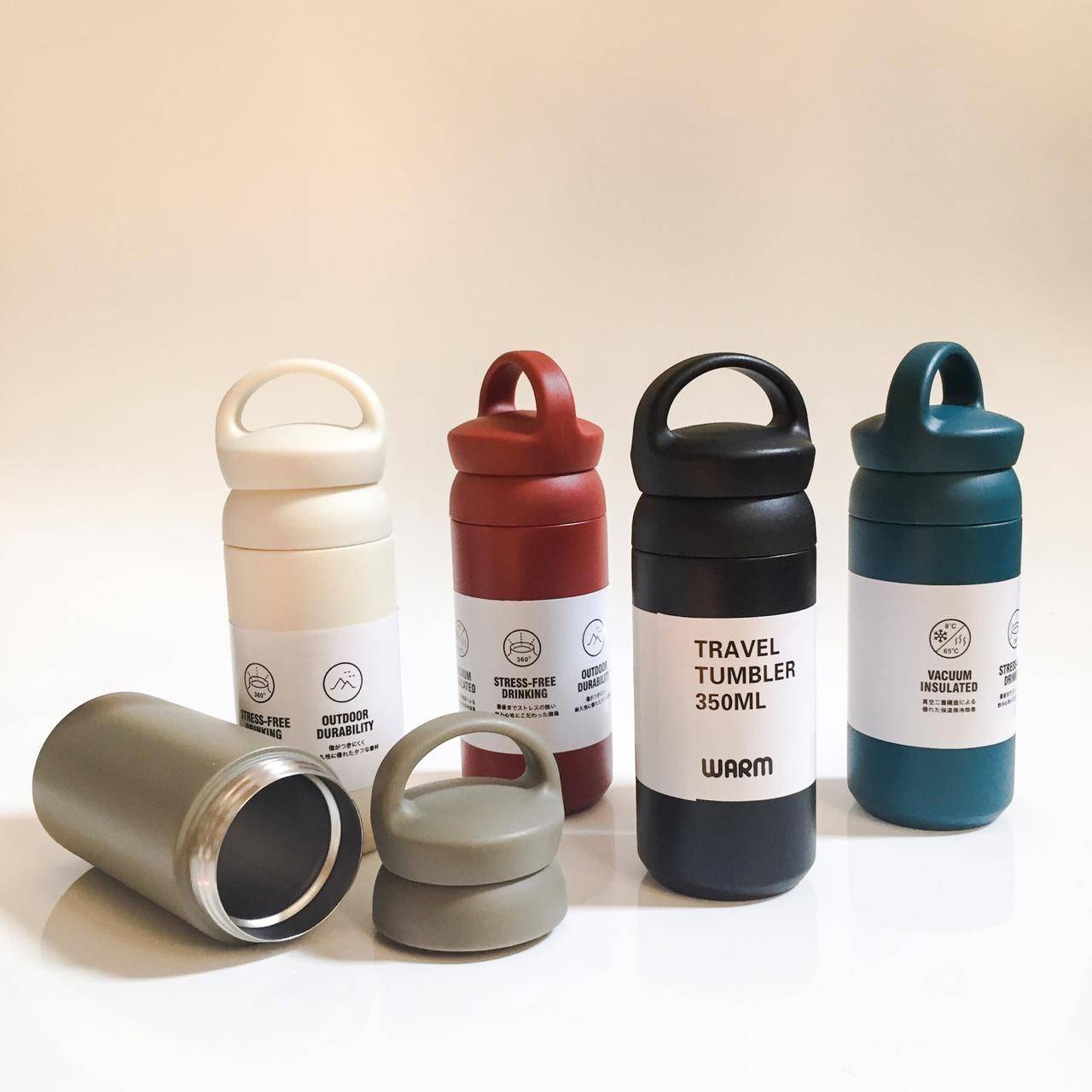 Souvenir: Red Ribbon Gifts
Botol Minum
Botol minum berkualitas menjadi tren souvenir pernikahan karena semakin banyak orang yang sadar akan hidup sehat. Pasti banyak dari tamu Anda yang aktif berolah raga untuk menjaga kebugaran tubuh dan mereka butuh botol minum untuk mencegah dehidrasi. Dengan memberi botol minuk sebagai souvenir pernikahan mereka, Anda berdua turut memerhatikan kebugaran tubuh mereka.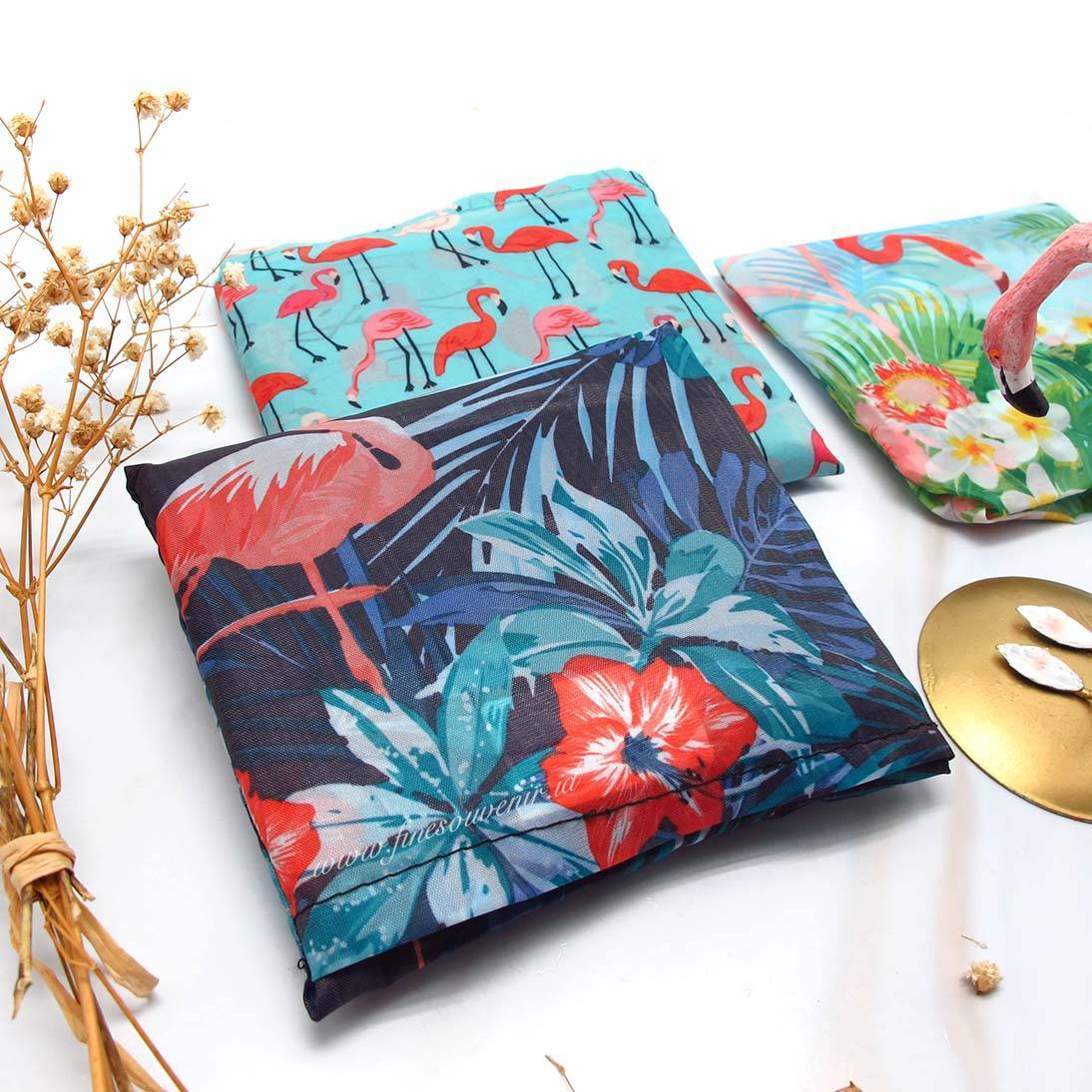 Souvenir: Fine Souvenir
Reusable Shopping Bag
Setelah tas plastic sudah dilarang untuk digunakan maka reusable shopping bag masih akan menjadi tren souvenir pernikahan di tahun 2021. Banyak orang atau keluarga yang membutuhkannya dengan menyimpan di rumah, kantor, atau kendaraan mereka. Dengan harga yang tidak mahal, maka tak ada salahnya jika Anda memberikan dua tas ini bagi tamu undangan mereka.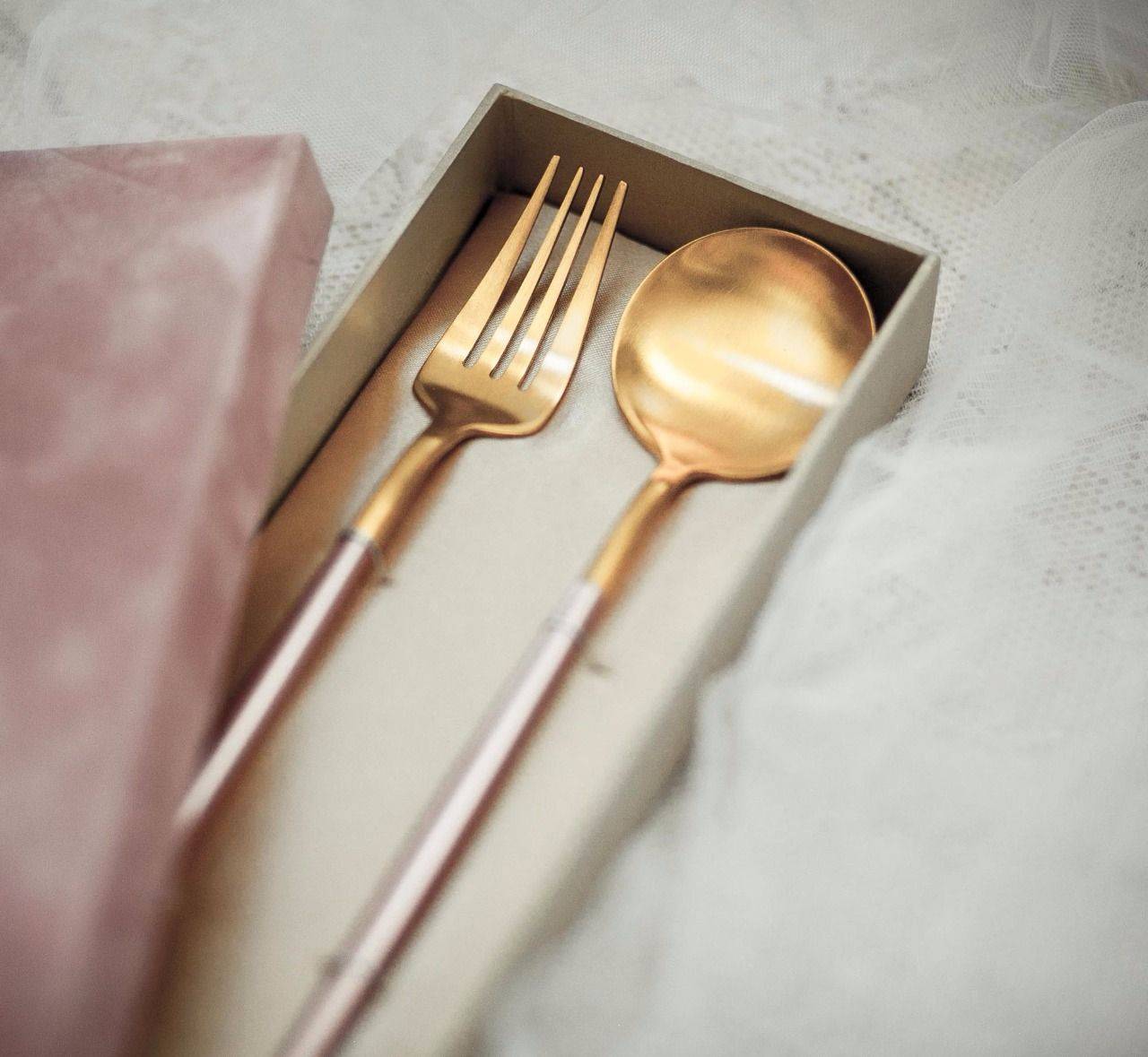 Souvenir: Red Ribbon Gift
Alat Makan Personal
Percayalah, tidak ada yang salah memberikan souvenir alat makan personal berupa sendok dan garpu bagi tamu undangan Anda. Di era normal baru ini semakin banyak yang memerlukan alat makan personal dan souvenir ini ramah lingkungan karena bisa mengurangi penggunaan alat makan plastik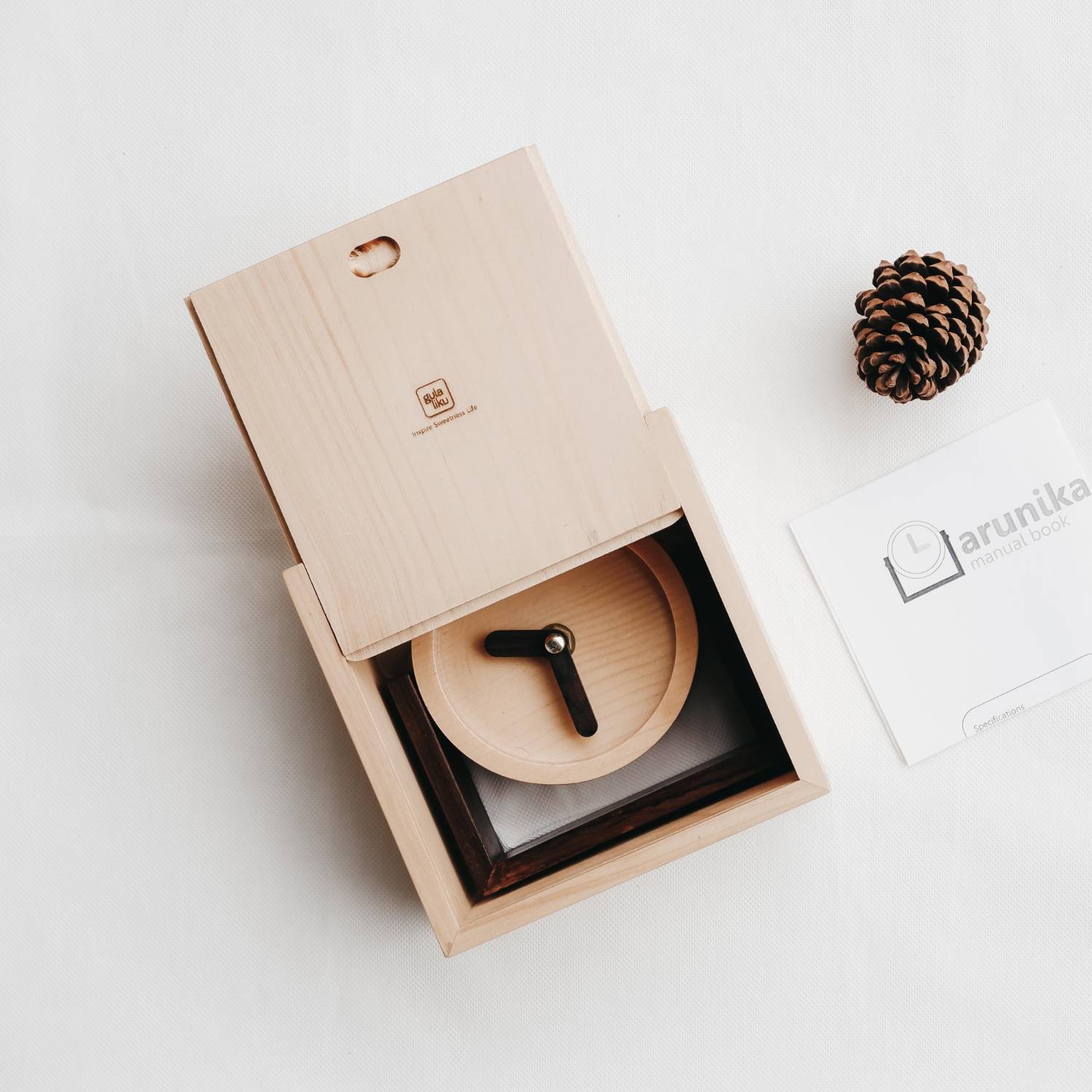 Souvenir: After the Rain
Unik dan Bermanfaat
Dengan bujet yang sedikit lebih maka Anda bisa mendapatkan souvenir yang unik dan bermanfaat bagi para tamu undangan Anda. Contohnya seperti jam kecil yang terbuat dari kayu dan dibuat di industri kecil dan menengah ini. Dengan membeli dari mereka, Anda bukan saja memberi tanda terima kasih bagi tamu undangan Anda tapi membantu industri kecil menengah yang memproduksi souvenir ini.
Semua souvenir dan koleksi lainnya dapat ditemukan di Weddingku.com