Hotel mewah bintang lima yang terletak di kawasan strategis SCBD, Jakarta Selatan ini identik dengan konsep interior hotel yang unik, hasil perpaduan antara budaya barat dan timur. Perpaduan yang jarang ini berhasil menciptakan suasana high class nan elegan dengan keberadaan berbagai lampu gantung kristal dengan desain yang ikonik, motif marble dengan warna dominan hitam-putih yang menawan di berbagai spot hotel, serta lorong-lorong estetik. Kemewahan hotel ini sudah disuguhkan sedari awal para pengunjung memasuki lobby dengan keberadaan instalasi lampu kristal kupu-kupu hasil karya Lasvit yang menyilaukan mata.
Setiap sudut yang ada di hotel ini selalu terlihat estetik, jadi calon pasangan tak perlu khawatir akan kehabisan spot untuk berfoto di hari pernikahan. Pantas saja wedding venue The Langham menjadi impian seluruh calon pengantin untuk dijadikan saksi momen pernikahan sehidup semati mereka. Lovely Couples penasaran bagaimana interior hotel bintang lima ini? Kita lihat berbagai hasil pemotretan yang dilakukan bersama dengan Axioo di berbagai spot ikonik The Langham yuk!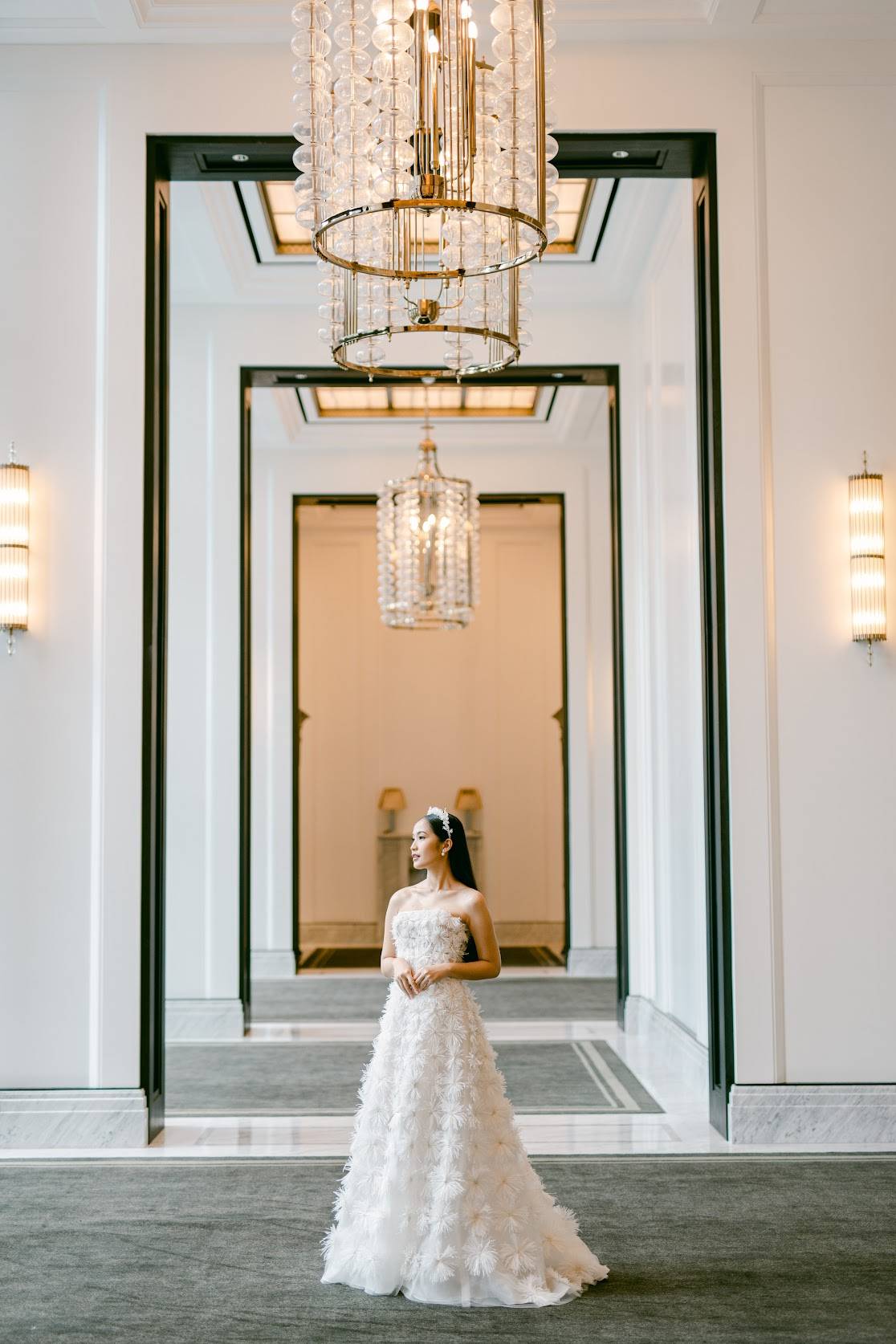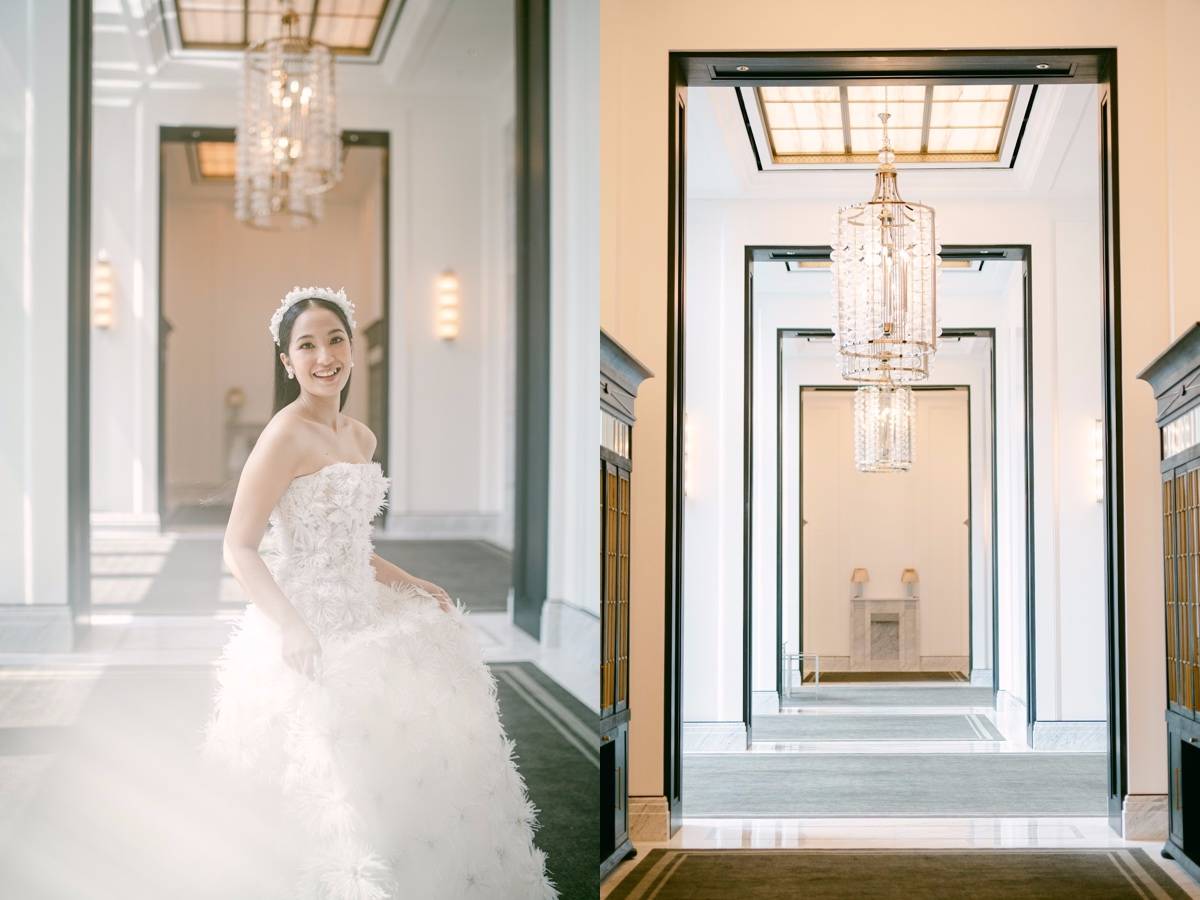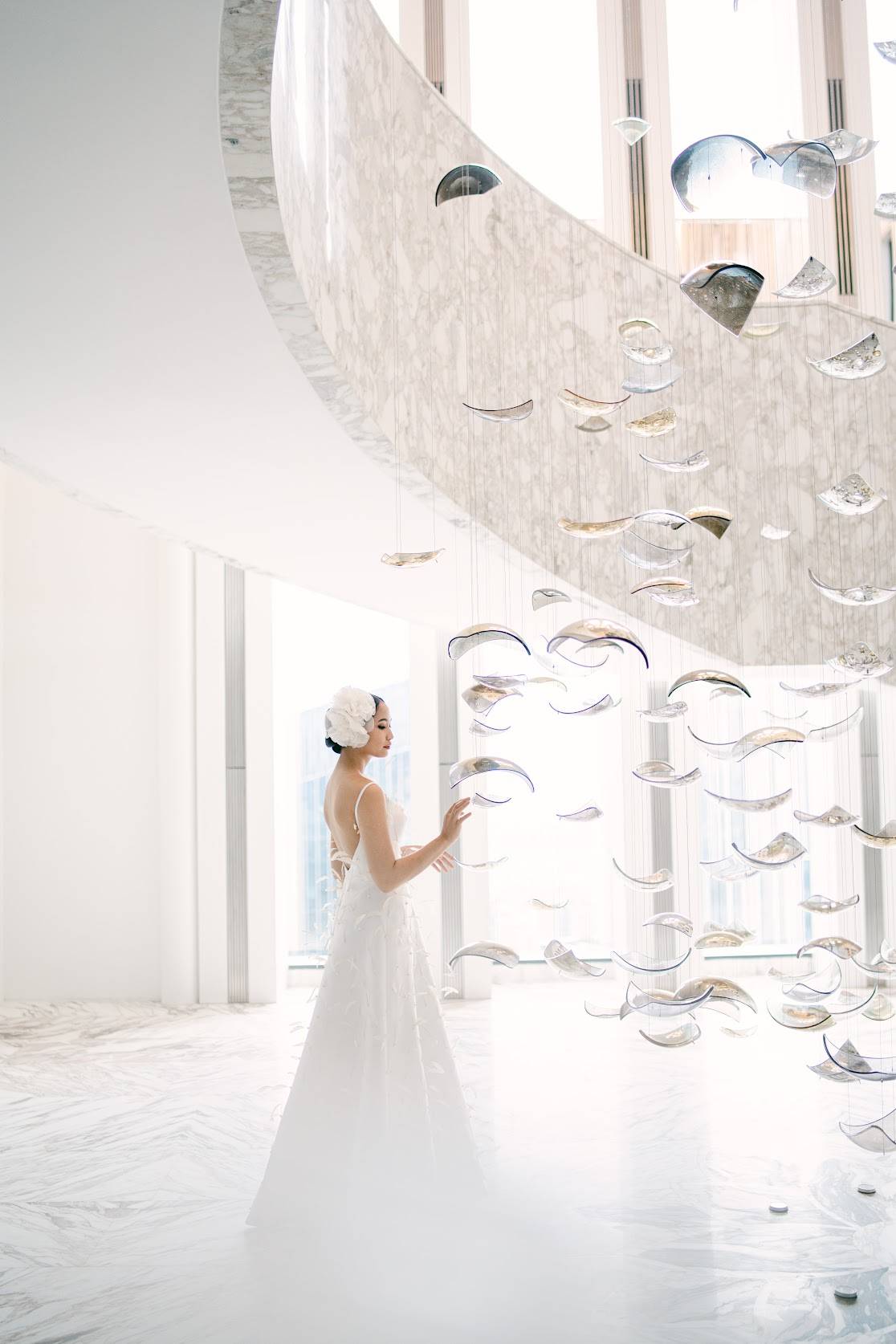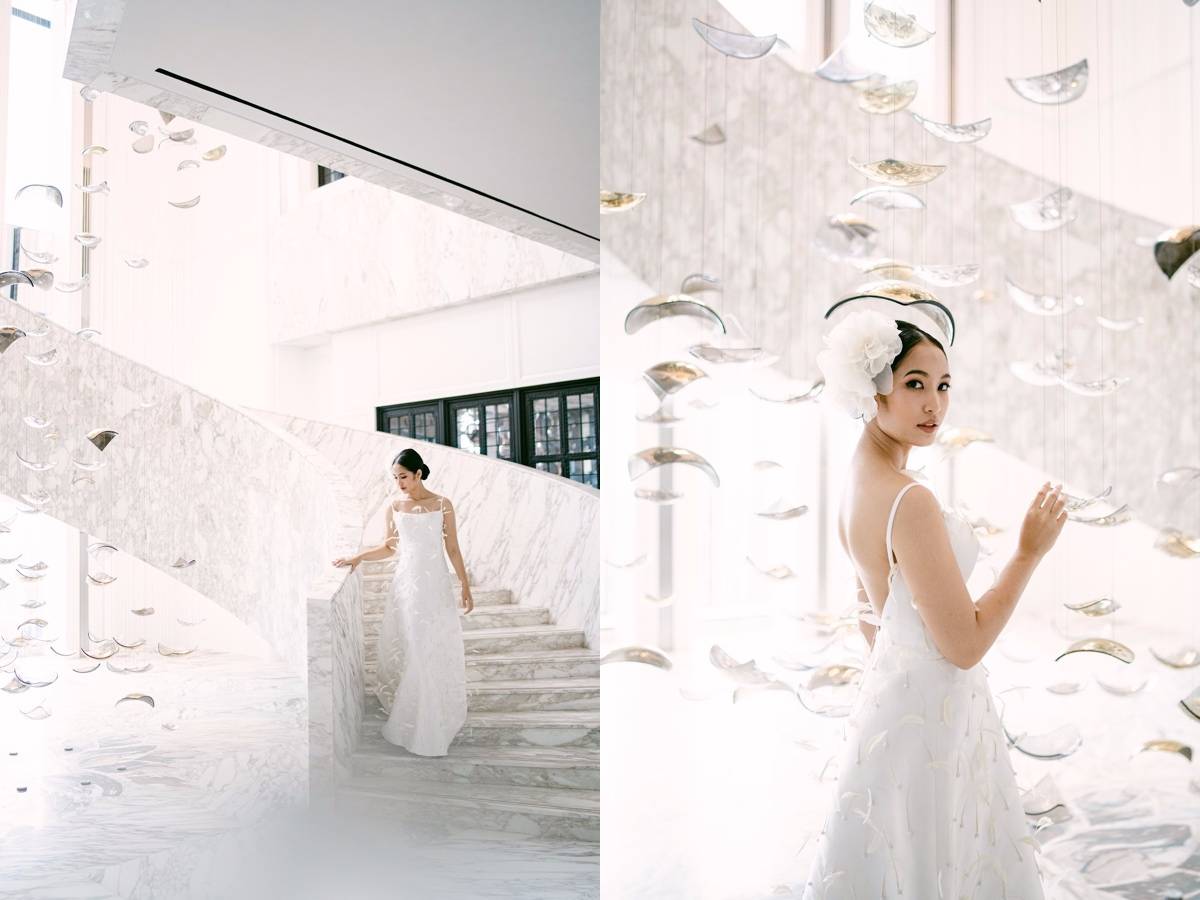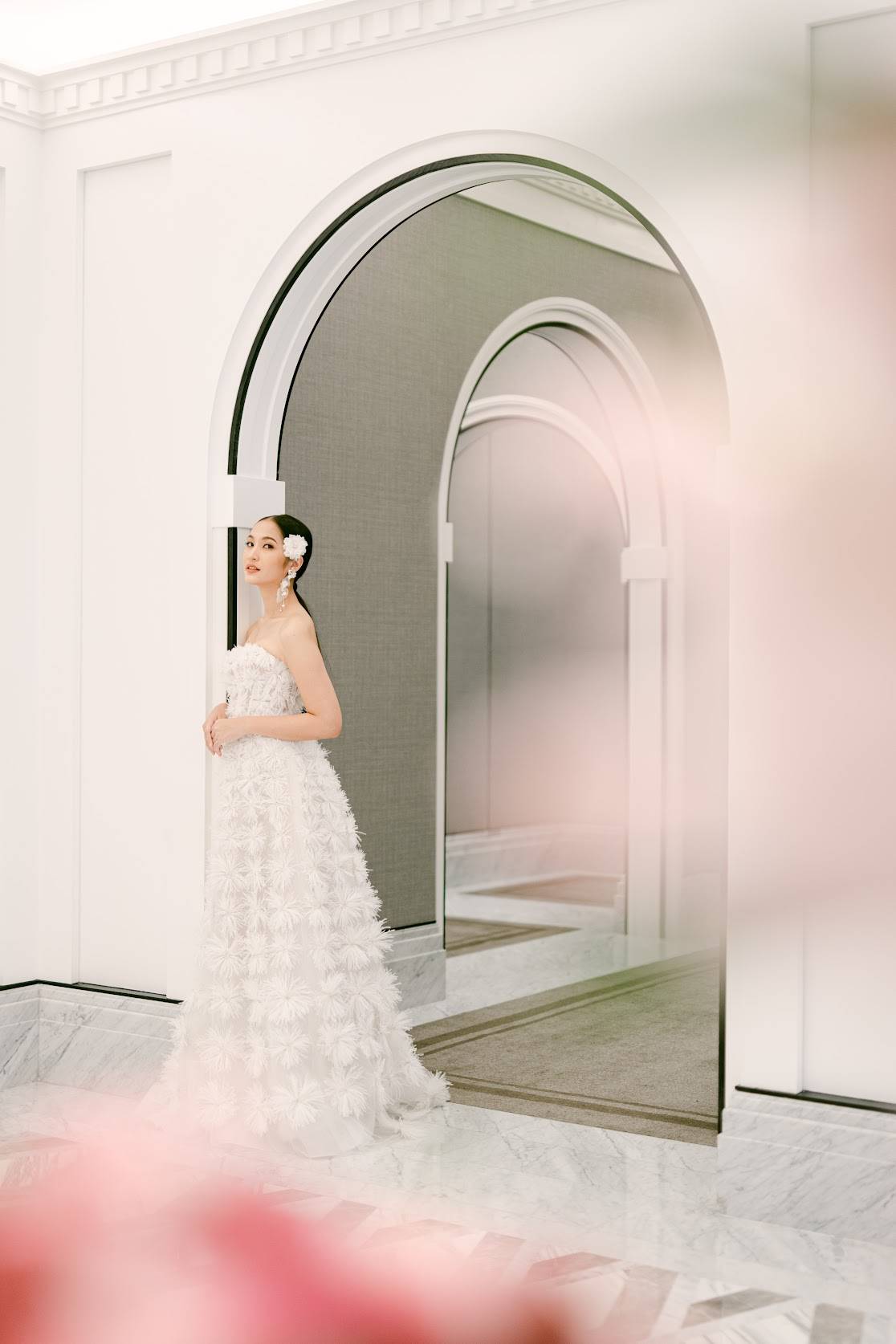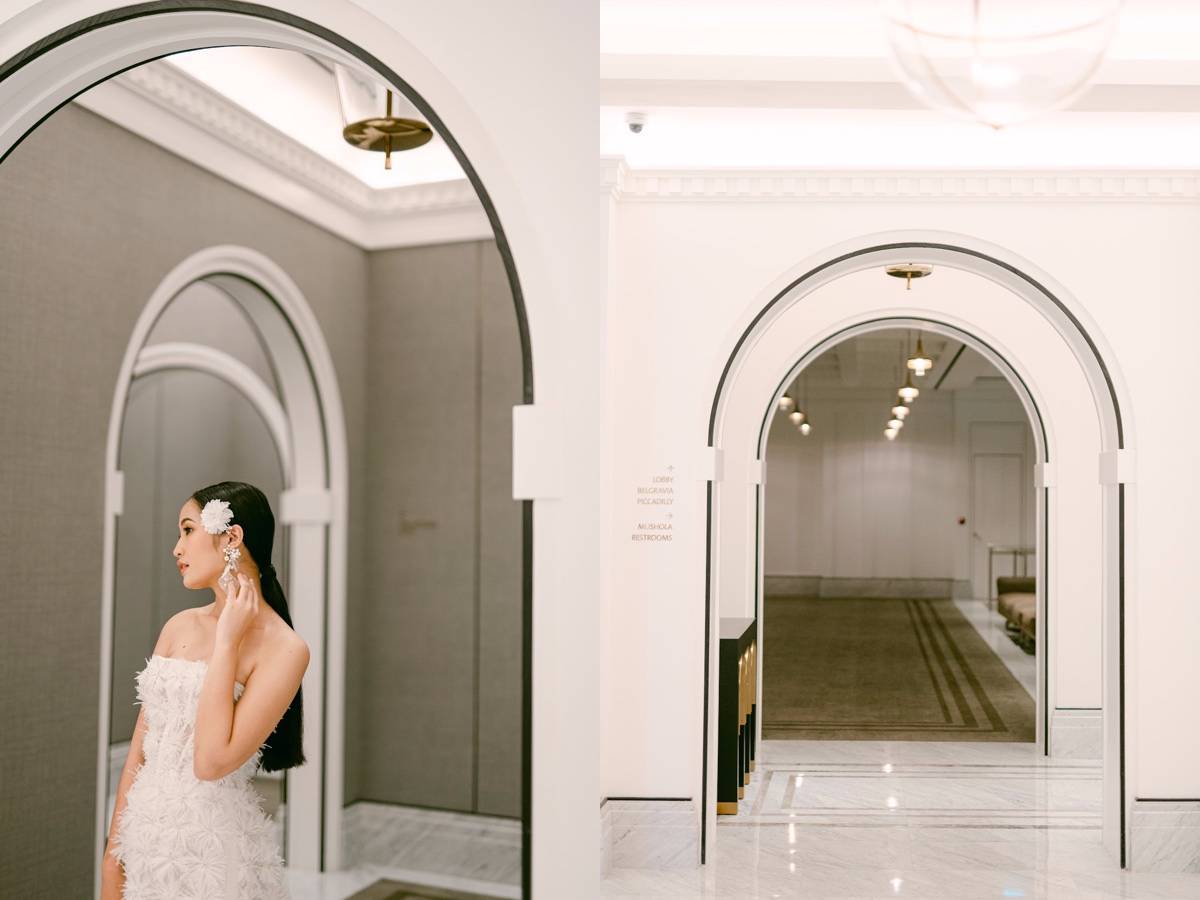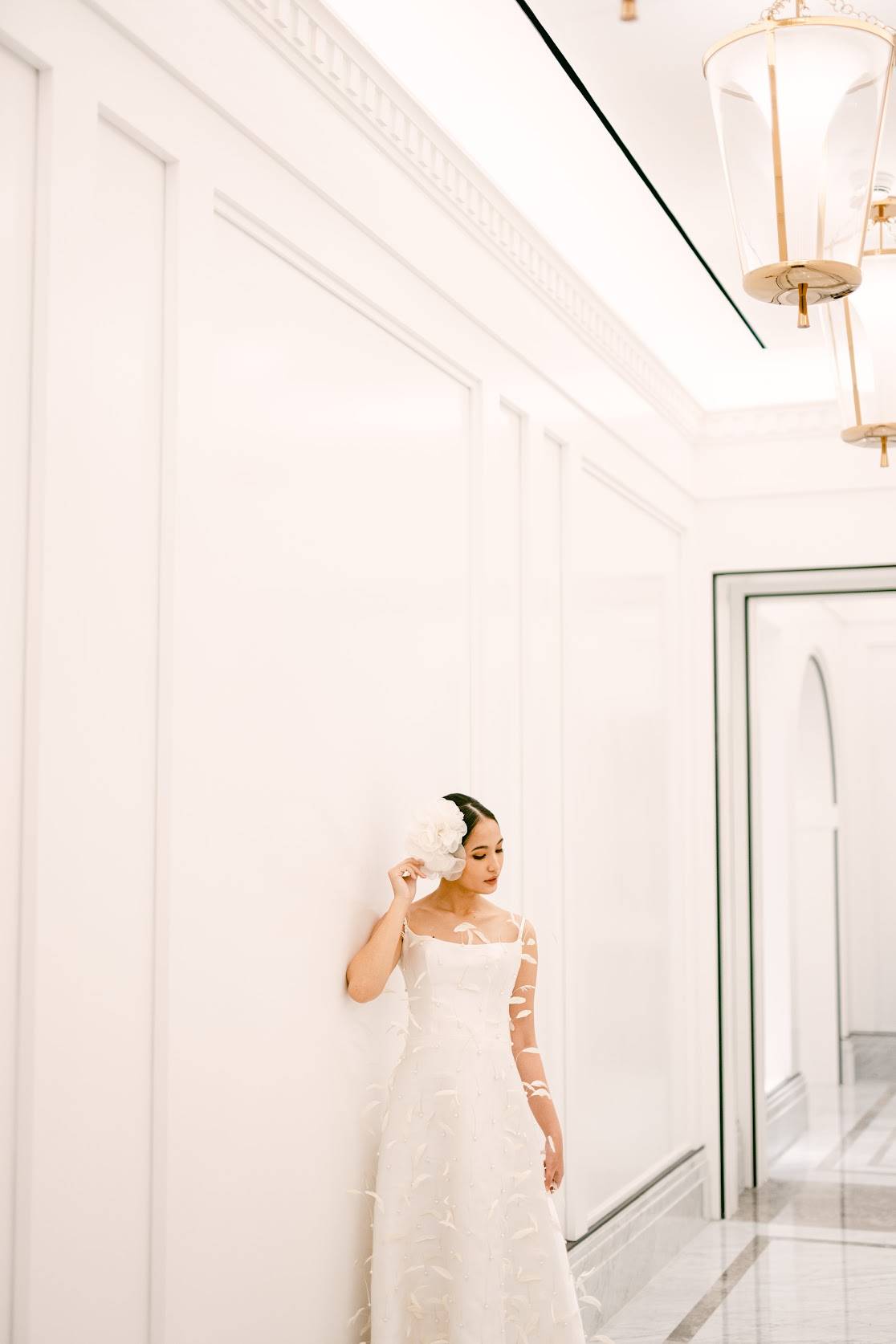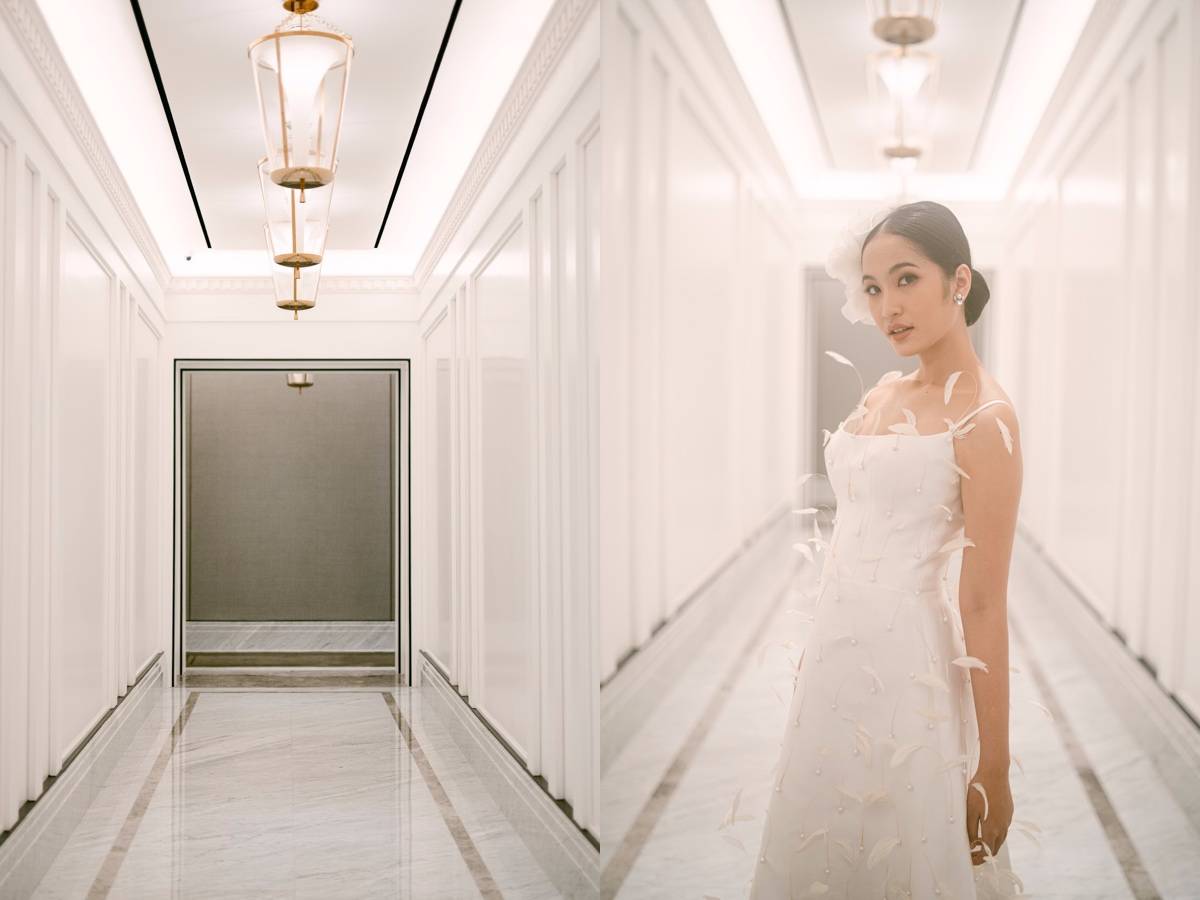 The Langham Jakarta akan menyelenggarakan A Celebration of Love, Luxury Wedding Showcase pada hari Sabtu & Minggu, 18 - 19 Juni di The Langham, Jakarta.
Experience Luxurious Wedding Installation dengan berbagai konsep, mulai dari Oriental, Indonesia, hingga Modern Outdoor. Don't miss this opportunity to get limitless wedding inspiration and make your dream wedding happen.
Photo @axioo | Gown @mryogiepratama | Accessories @epabridal | MUA & Hairdo @hendrosudarta | Venue @langham_jakarta