French Classic Theme With Peach And Champagne Gold Colors For Dion & Clarissa Wedding In Shangri-La Hotel, Jakarta
MICHAEL ARMEDION & CLARISSA TIO - 18 OKTOBER 2014
Dion dan Clarissa bertemu melalui seorang teman pada tahun 2009. Usai perkenalan, mereka menjadi sepasang kekasih. Di tahun 2011 hingga dan 2012, keduanya menjalin long distance relationship karena arah karier yang berbeda. Masa pacaran selama empat tahun sepuluh bulan, meyakinkan hati keduanya untuk menikah. Di pertengahan 2013, Dion memutuskan untuk melamar Clarissa. Menurut Dion, sosok Clarissa bisa membuat dirinya berani bermimpi dan mencapai hal-hal yang tidak pernah ia mimpikan sebelumnya. Sedangkan bagi Clarissa, sosok Dion yang sabar, pekerja keras, dan dapat mengatasi sifat egois yang dimiliki Clarissa.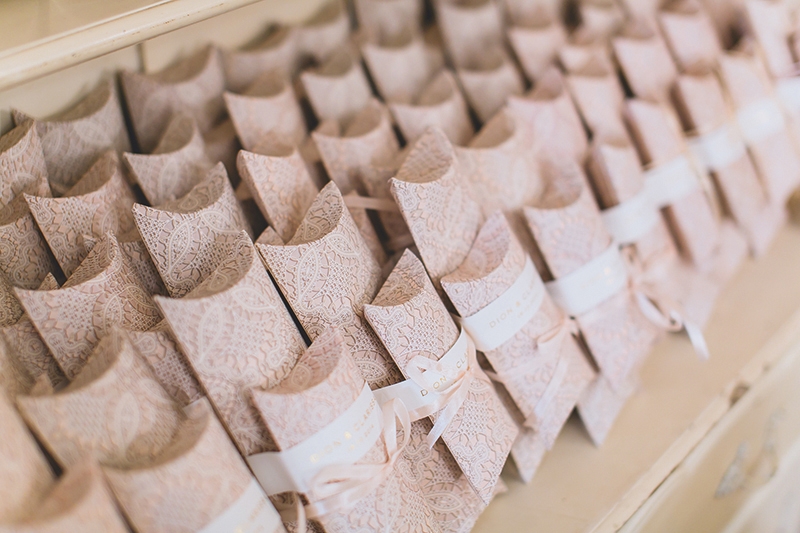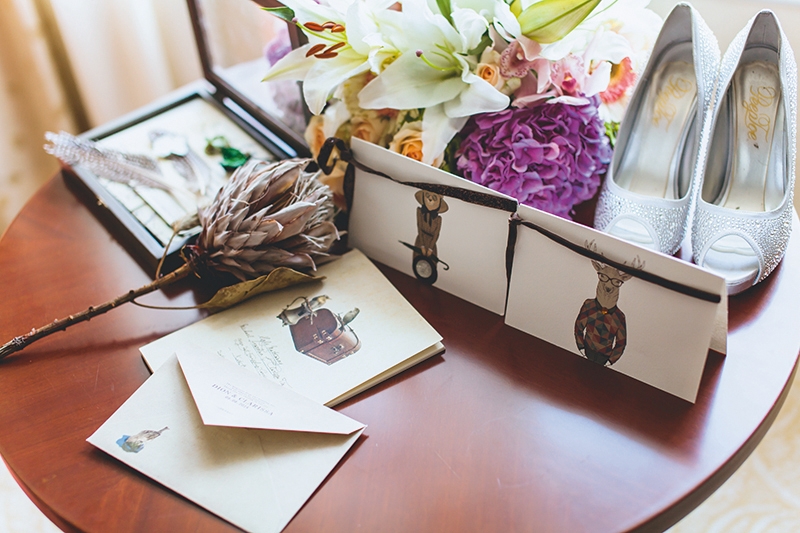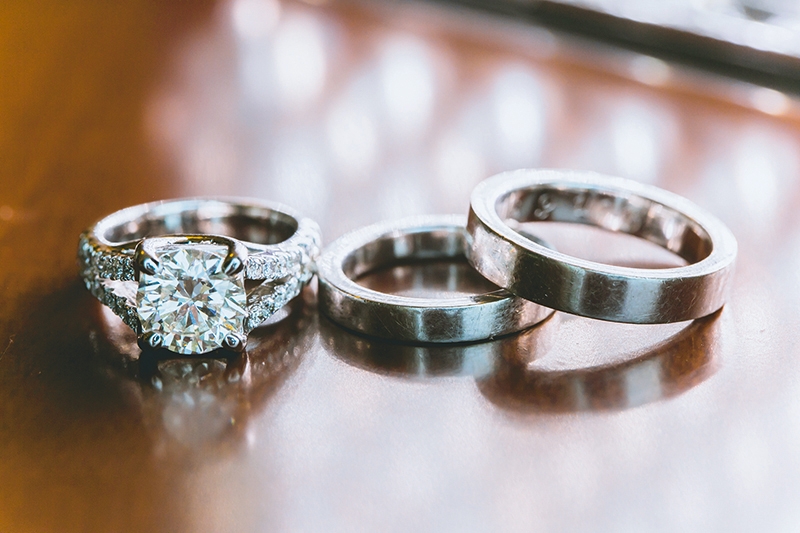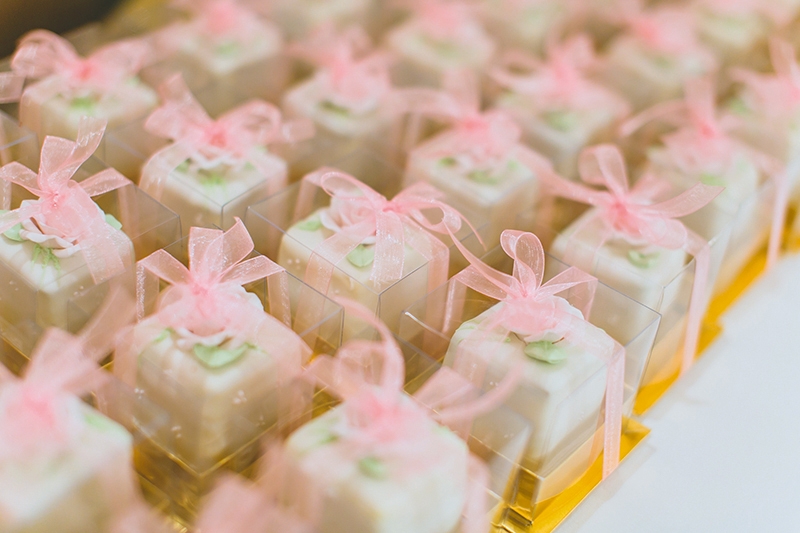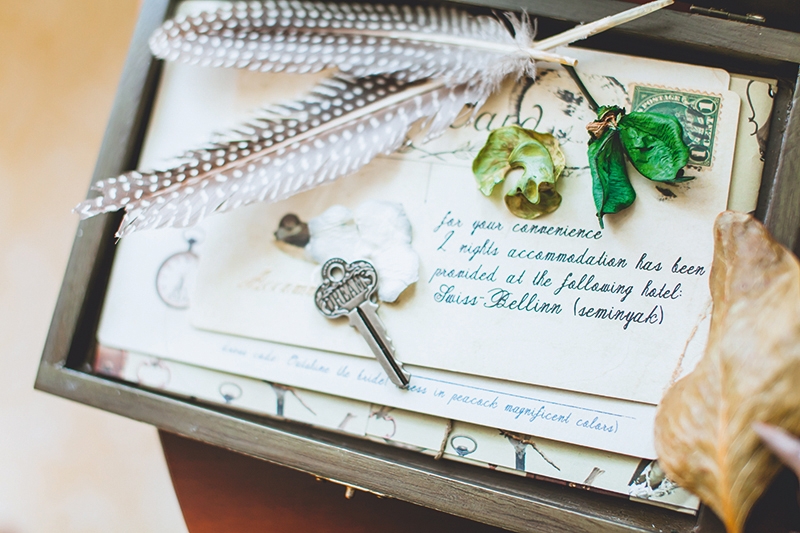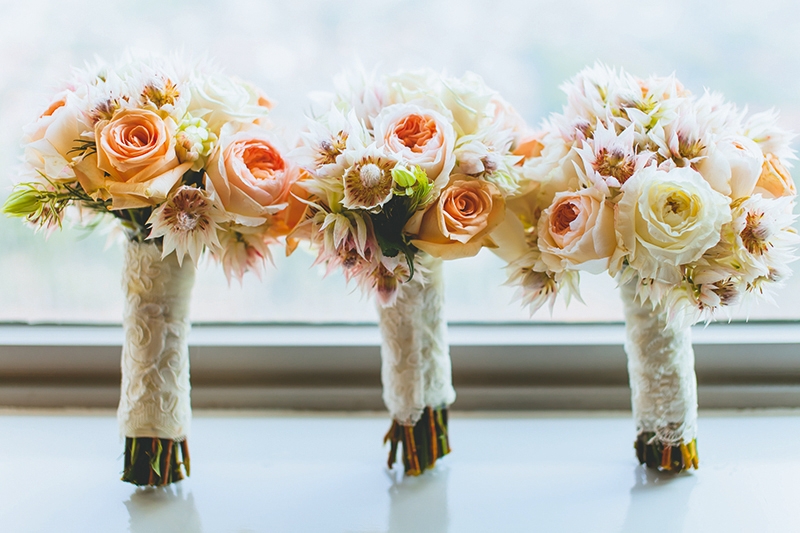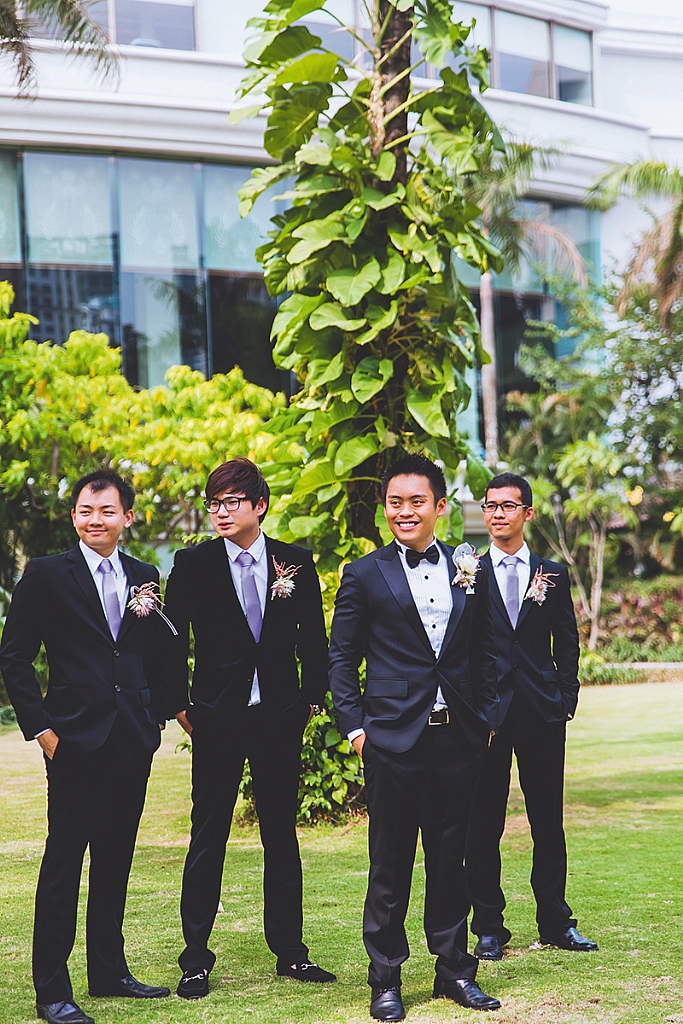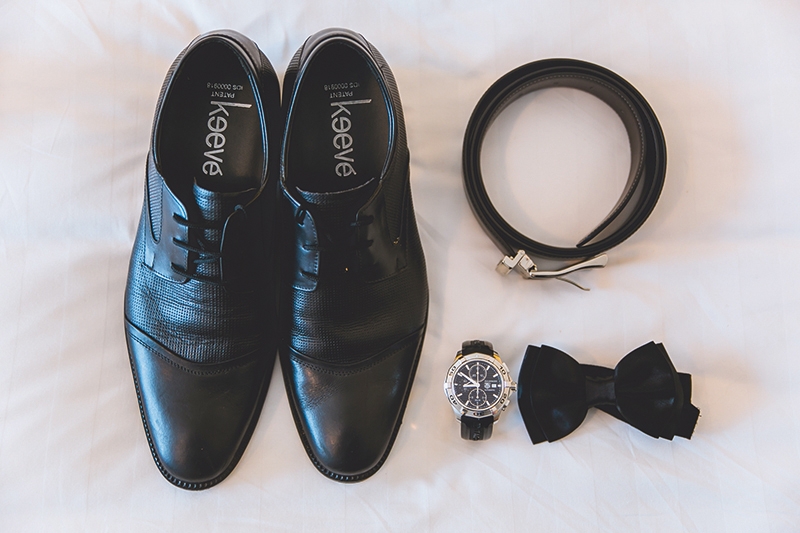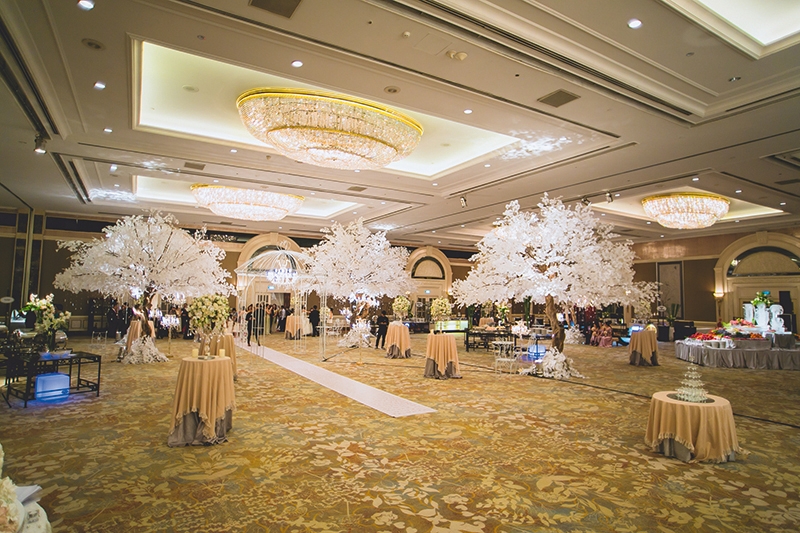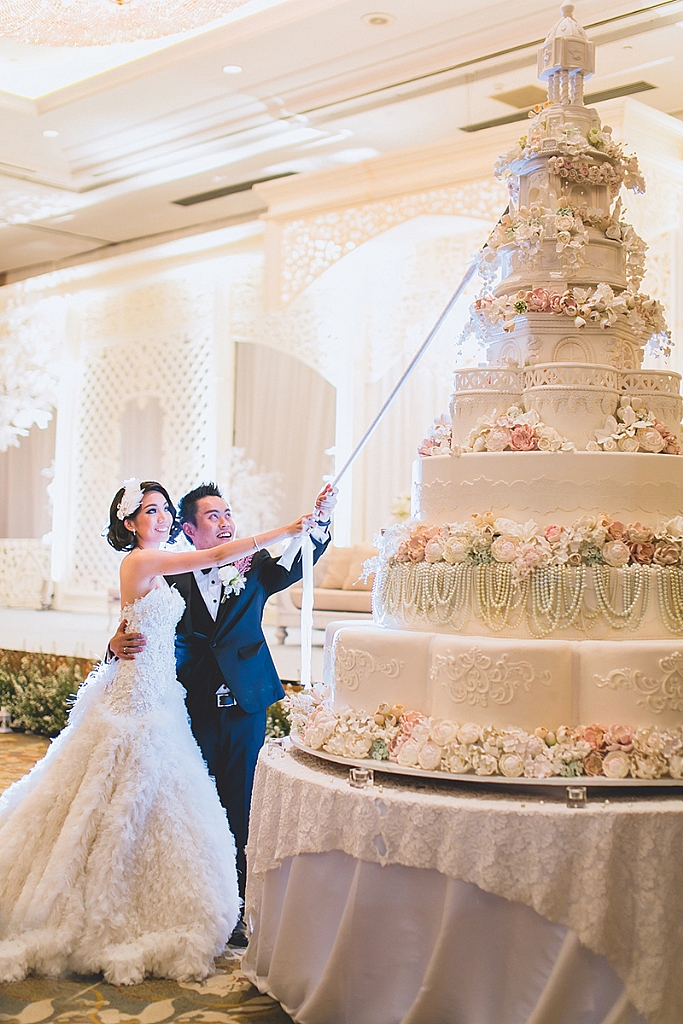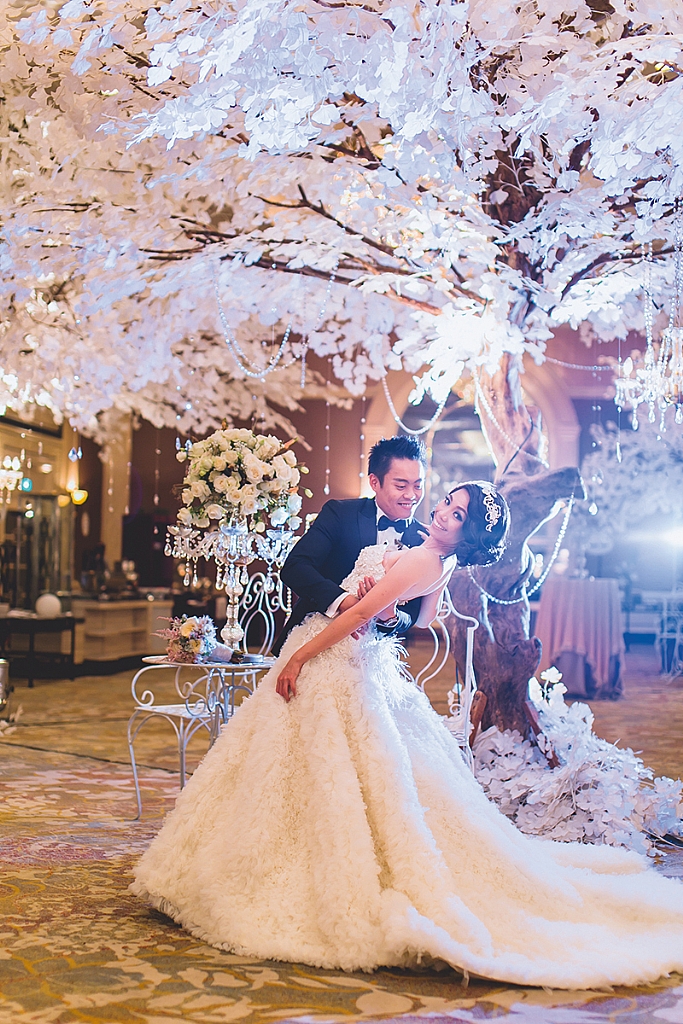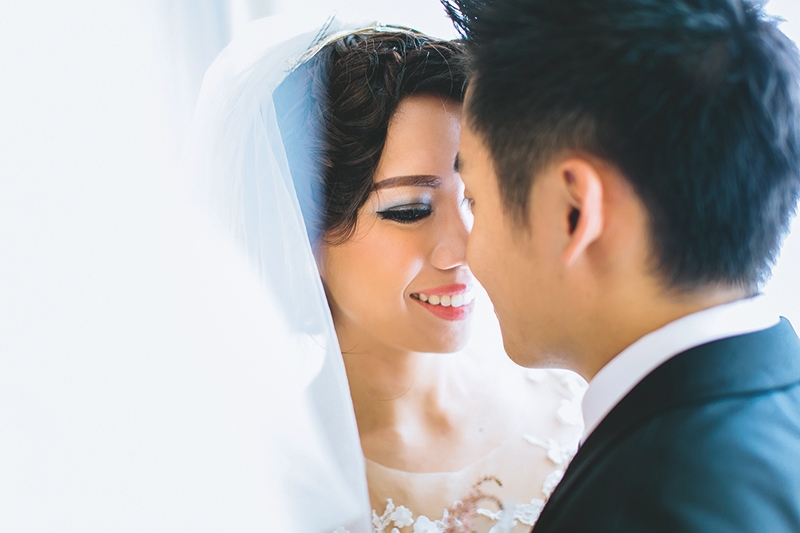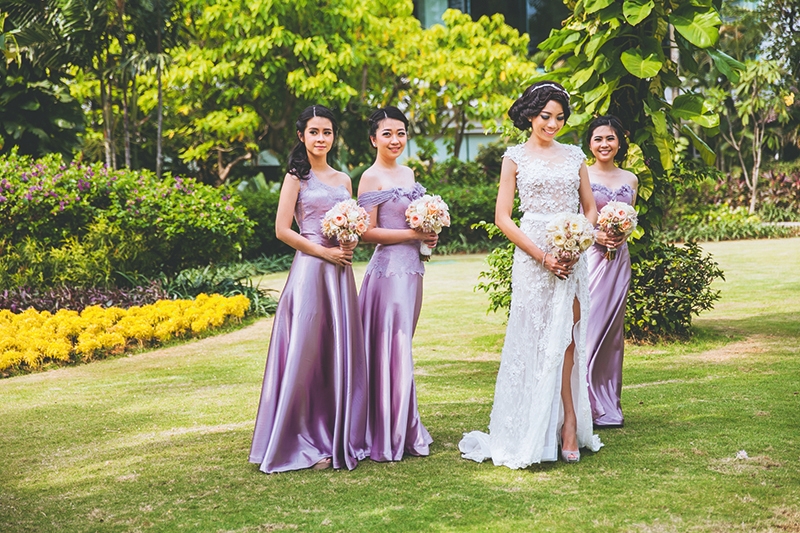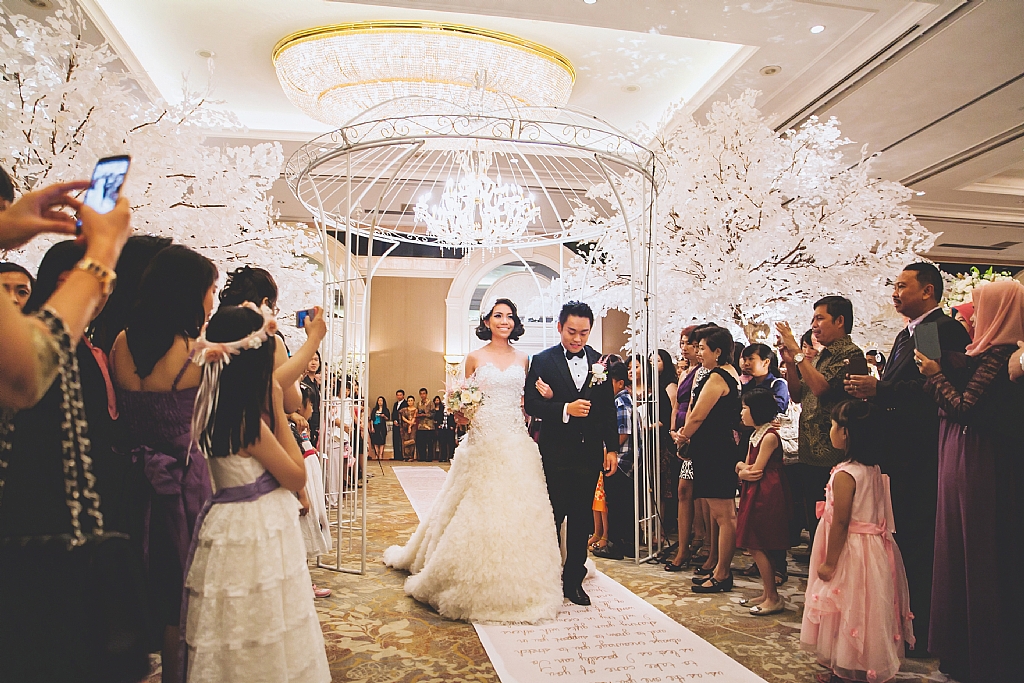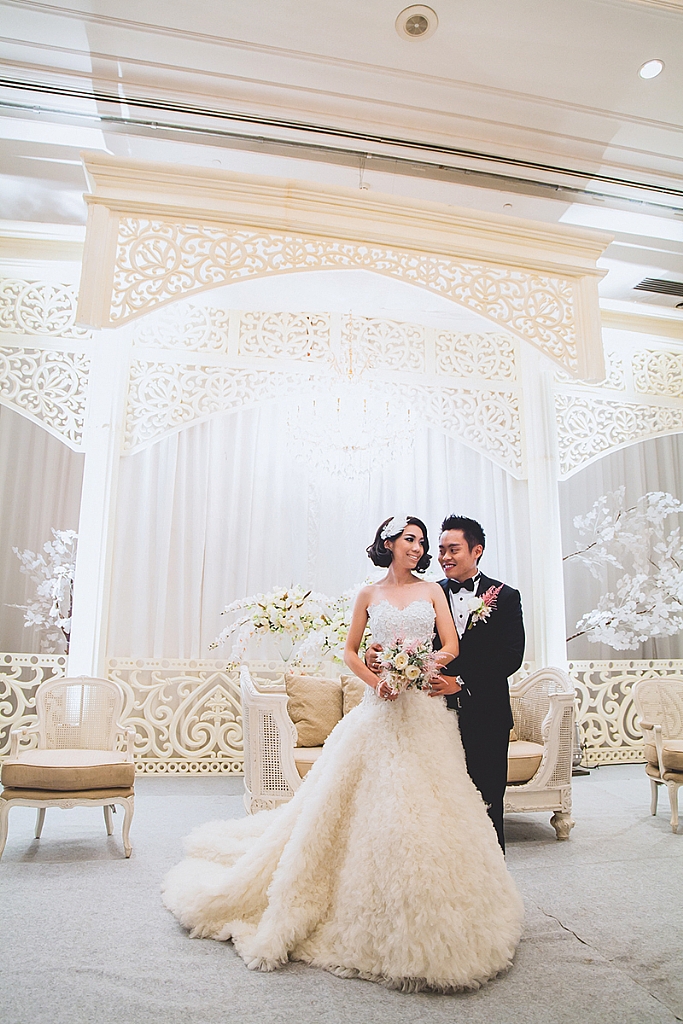 50 Red Roses Dion  melamar di rumah Clarissa dengan memberikan kejutan untuknya. Dion sudah meminta tolong kepada orang-orang di kantor Clarissa agar memberikan bunga dengan wajah penuh ekpresi. Dion mengatur 50 orang memberikan 50 batang mawar merah untuk diberikan kepada Clarissa. Kejutan ternyata belum berakhir. Setibanya di rumah, Clarissa dikagetkan dengan sejumlah bunga yang besar dan video yang sudah disiapkan oleh Dion.
The Wedding Themes Tema pesta pernikahan yang dipilih oleh Dion dan Clarissa adalah "French Classic". Alasan keduanya memilih tema itu adalah karena mereka merasa pesta pernikahan yang dilangsungkan di sebuah hotel harus terlihat elegan dan luxurious. Pemilihan warna disesuaikan dengan tempa pesta yaitu peach, champagne gold, dan lain-lain. (Baca juga: Parisian Vibe)
The Wedding Preparations Dion dan Clarissa mengaku mempersiapkan pesta pernikahan mereka hampir 1.5 tahun sebelum hari-H agar merasa tenang.   
Wedding Dress & Suit Sama seperti pasangan lainnya yang sedang mempersiapkan pesta pernikahan. Dion dan Clarissa pun cukup detail dalam mencari gaun pengantin dan jas pengantin yang akan keduanya kenakan. Dengan menerima saran dan melihat-melihat keduanya menjatuhkan pilihan kepada desainer yang memang sudah ahli di bidangnya.