Fairy Tale Wedding In Gold and Peach At Hotel Bidakara Jakarta
MARCEL ARDEN UTAMA & GISELA FRANSISCA - 29 NOVEMBER 2015
Baik Marcel maupun Gisel tentu tak pernah menyangka akan berkenalan, bertemu, menjalin cinta, bahkan kemudian menikah gara-gara games.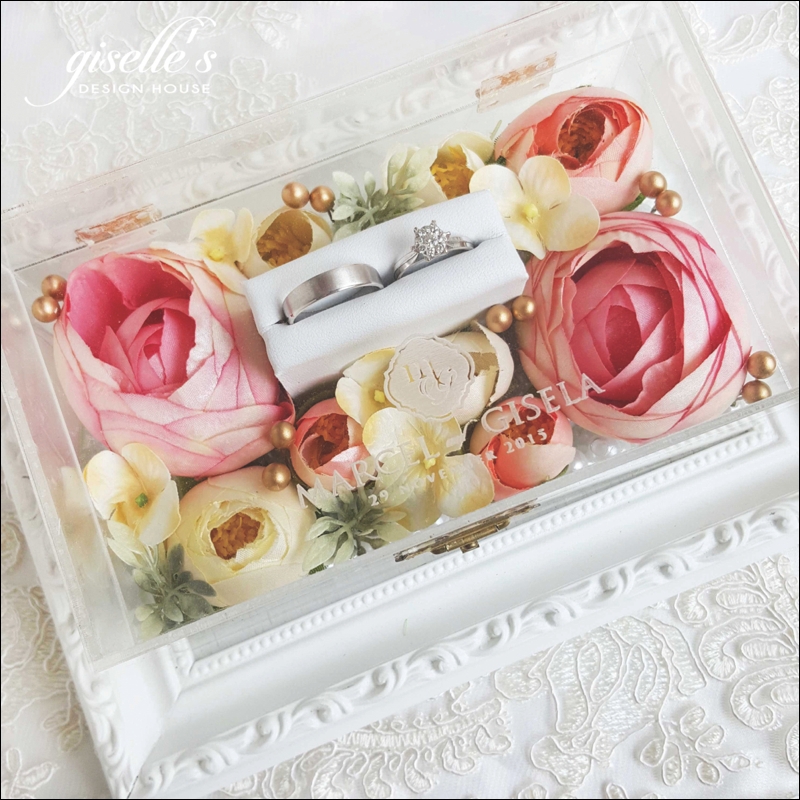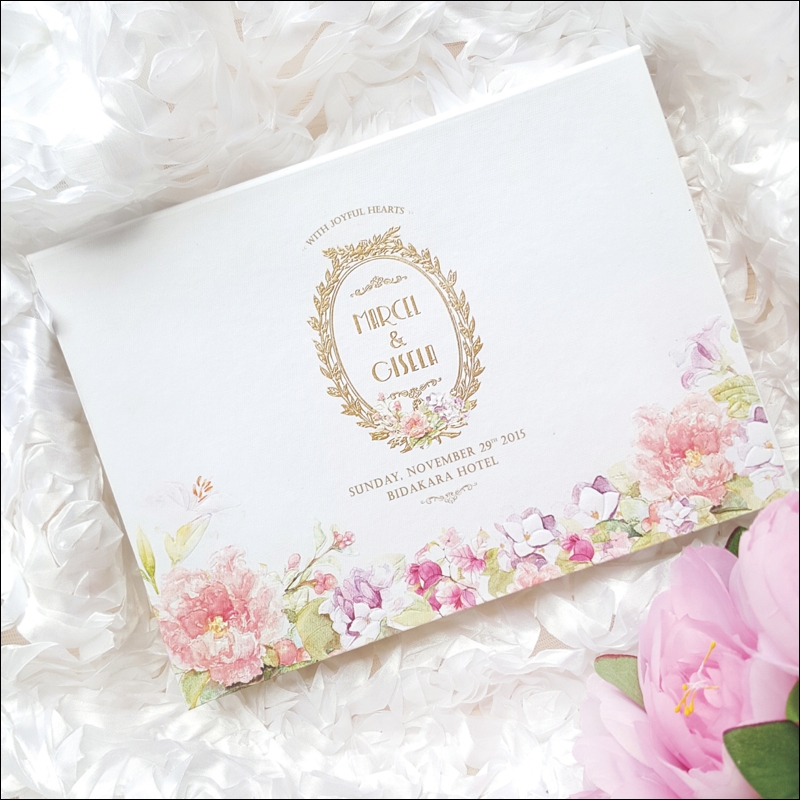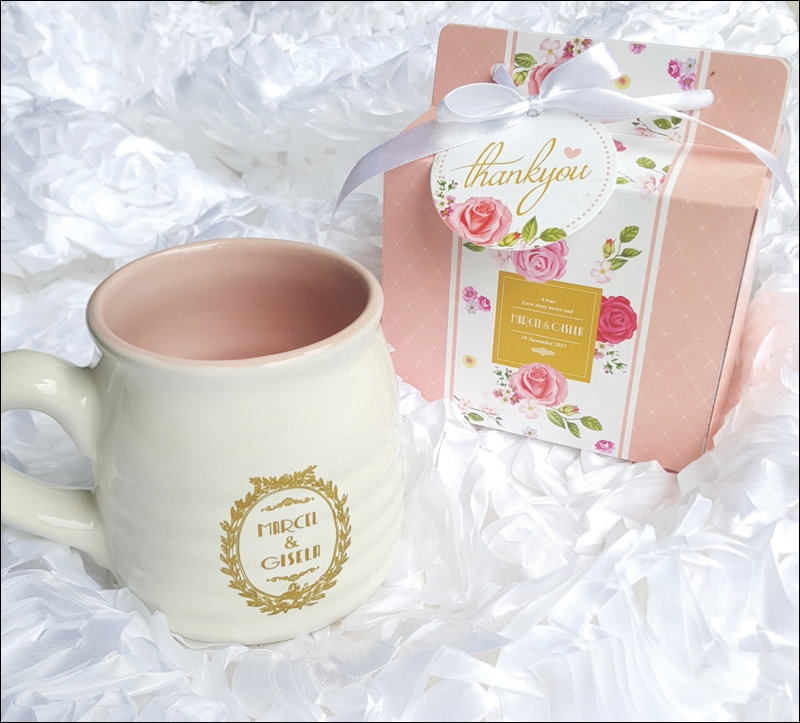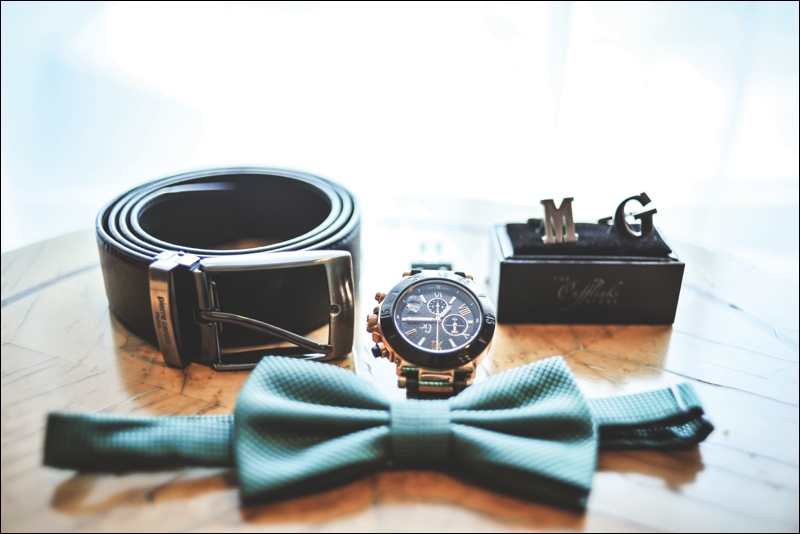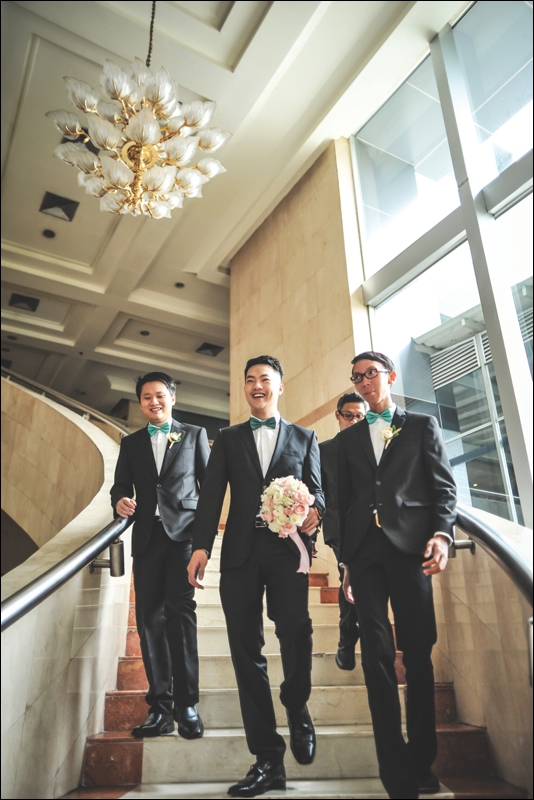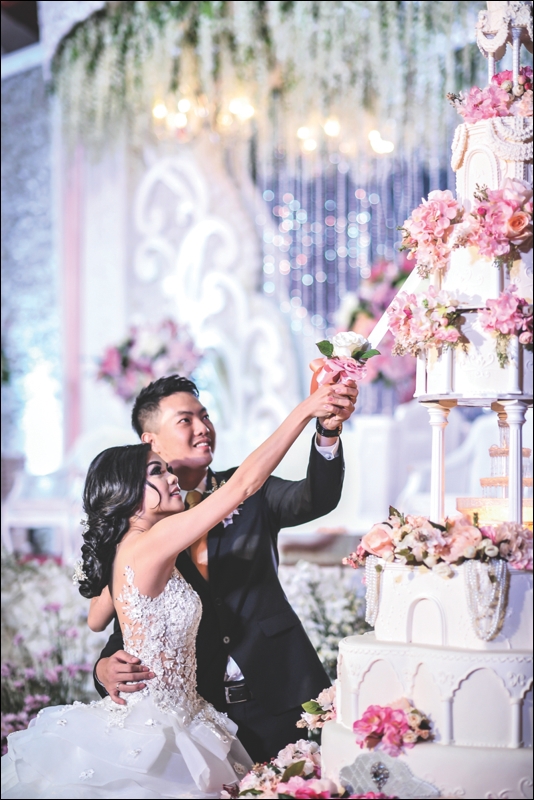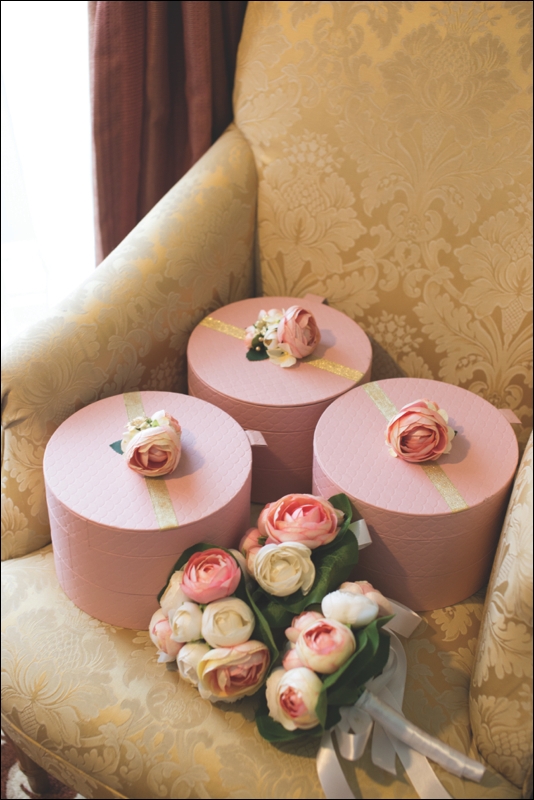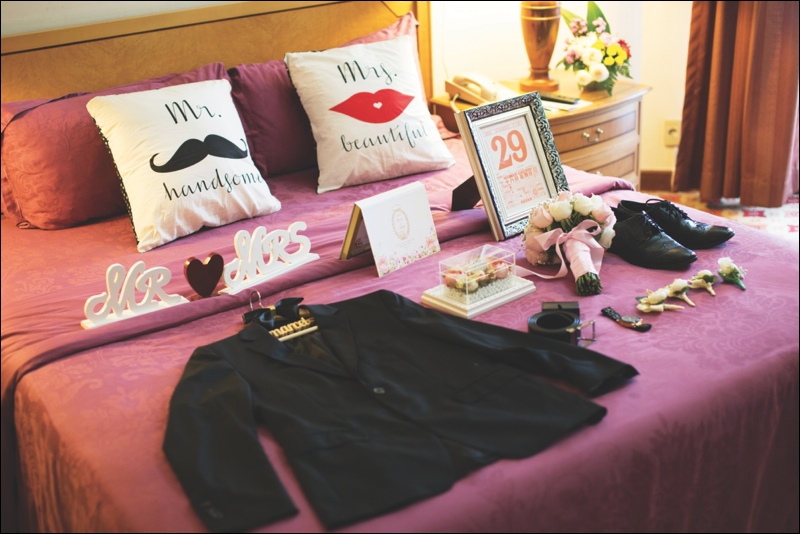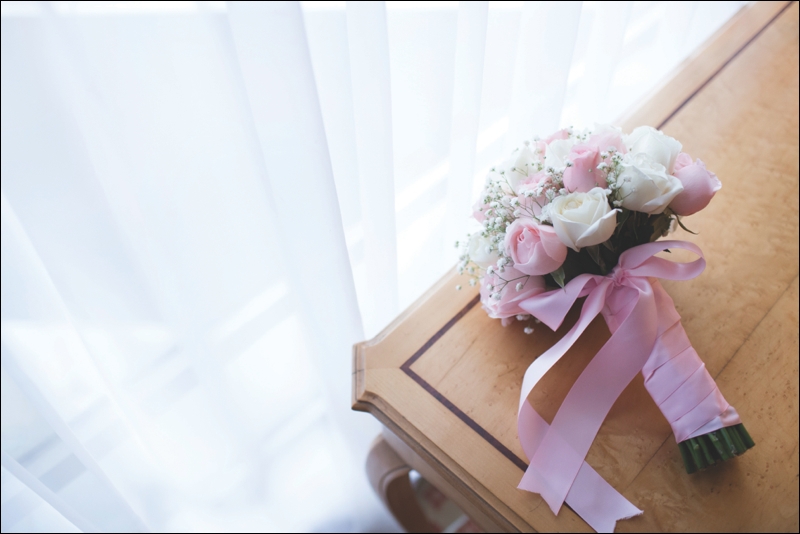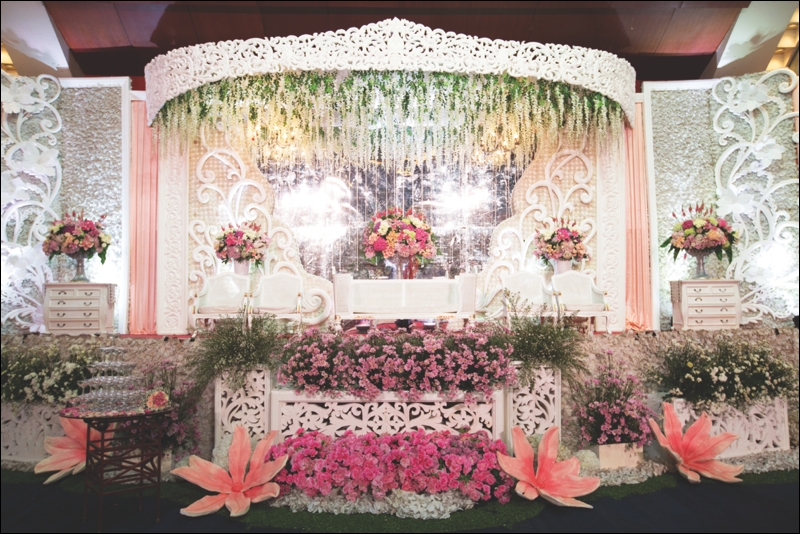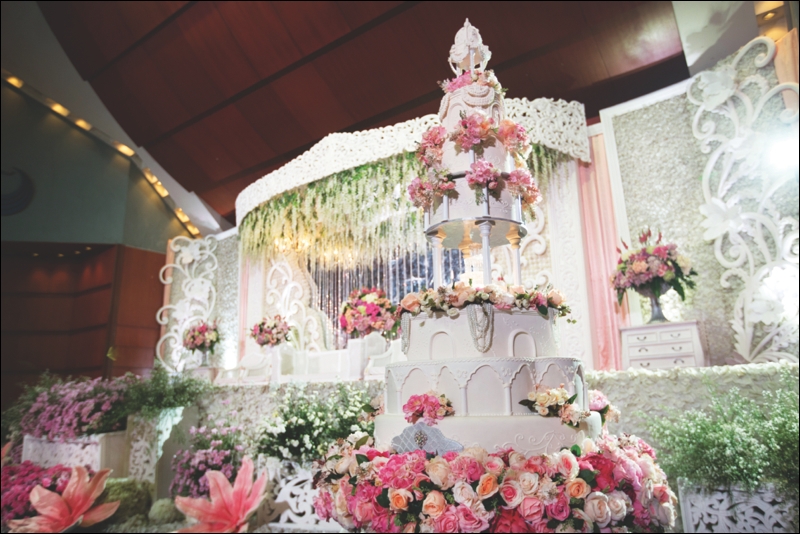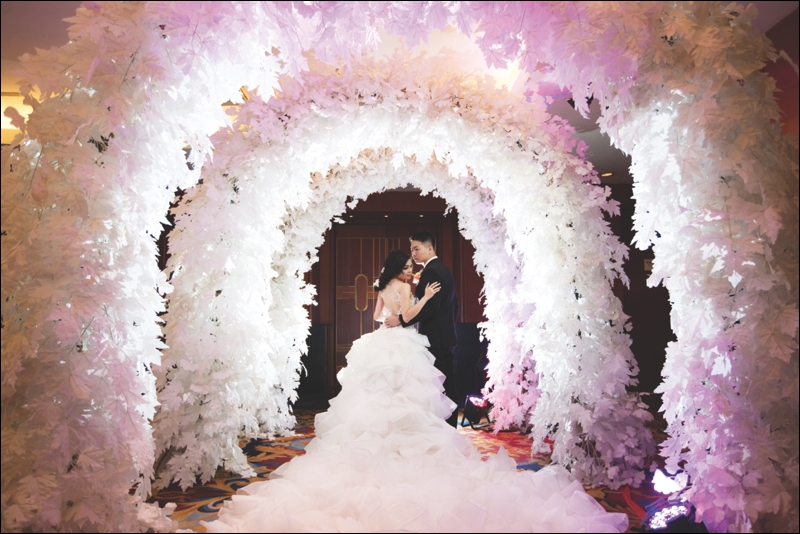 OUR LOVE STORY Baik Marcel maupun Gisel tentu tak pernah menyangka akan berkenalan, bertemu, menjalin cinta, bahkan kemudian menikah gara-gara games. Ya, kegemaran bermain games online mempertemukan mereka. Marcellah yang mulanya penasaran terhadap Gisel. Ia berusaha dengan berbagai cara agar bisa mengenal Gisel. Akhirnya berkat Facebook, Marcel berhasil 'bertemu' gadis pujaan hatinya. Setelah bertukar nomor telepon dan rutin berkomunikasi, keduanya pun merancang sebuah pertemuan. Perjumpaan pertama diikuti pertemuan-pertemuan berikutnya dan membuat mereka semakin dekat. Marcel yang sangat peduli terhadap kebahagiaan Gisel, sabar, dan setia mampu membuat Gisel yakin untuk merajut kisah cinta bersamanya. Marcel pun mantap bersama Gisel yang selalu membuat hari-harinya ceria.

THE WEDDING PROPOSAL Berbeda dengan pasangan lain yang merancang khusus lamarannya, Marcel melamar Gisel saat mereka tengah makan siang di sebuah supermarket, sepulang kerja dan tentu saja dengan kondisi Gisel yang sedang tidak berdandan khusus untuk acara spesial. Namun mata Marcel yang menitikkan air mata saat mengajaknya bertunangan, membuat Gisel yakin bahwa sang kekasih amat bersungguh-sungguh dengan niatannya. Sambil menghapus air mata di pipi Marcel, Gisel pun menjawab bahwa dirinya bersedia mendampingi Marcel dalam susah dan senang, dalam sehat dan sakit, berdua.

THE WEDDING THEME Gisel memilih tema fairy tale karena membayangkan betapa dirinya akan menyukai dekorasi dengan banyak bunga. Untuk tema warna, gold dan peach pun dipilih sebagai penyempurna pesta mereka.
THE WEDDING PREPARATION Persiapan dilakukan selama 1 tahun dan benar-benar dinikmati oleh Marcel dan Gisel meskipun ada beberapa kendala seperti saat mencari fotografer untuk foto pre-wedding, suvenir, dan gaun pengantin hingga mereka harus mengganti vendor-vendor tersebut dengan vendor-vendor yang lebih baik dan mampu menepati janji dengan memberikan hasil yang bagus. Di balik semua kendala, Gisel dan Marcel amat bersyukur karena persiapan dapat berjalan dengan baik hingga hari-H berlangsung dan yang terutama, Gisel sangat puas dengan hasil dekorasi yang sesuai dengan harapannya.

THE WEDDING ITEMS Berbeda dengan Gisel yang sempat mengalami kesulitan kala mempersiapkan gaun pengantinnya, Marcel bisa menemukan jas pengantin yang diinginkannya dengan cukup mudah.
THE BEST MOMENT Gisel dan Marcel tak akan melupakan air mata bahagia orang tua mereka kala memberi restu. Kehadiran para kerabat dan sahabat tentu menjadi hal yang membahagiakan bagi pasangan mempelai. Marcel dan Gisel juga akan mengingat momen saat saling mengucap janji pernikahan, untuk setia dalam segala kekurangan dan kelebihan, saling mencintai, tertawa dan menangis bersama.

F & B Dark Warm Chocolate with Ice Cream, Griled Snapper Lemon Butter Sauce, Ayam Kodok dengan Kentang, Salmon Tartlette with Sour Cream, Roasted Australian Rib Eye, Kambing Guling dengan Lontong, Beef Lasagna, Siomay Bandung, Mie Tarik Lamien, Tempura, Salmon Encroute.
Teks Fannya G Alamanda