Glass House French Garden Theme For Clement & Ivonne's Wedding At The Ritz-carlton, Mega Kuningan, Jakarta
CLEMENT WINARKO & IVONNE INDRA - 05 NOVEMBER 2016
Clement dan Ivonne percaya bahwa jodoh sudah diatur dan direncanakan oleh Tuhan. Tahun 2009, mereka bertemu secara tidak sengaja, dikenalkan oleh seorang teman bernama Lukas.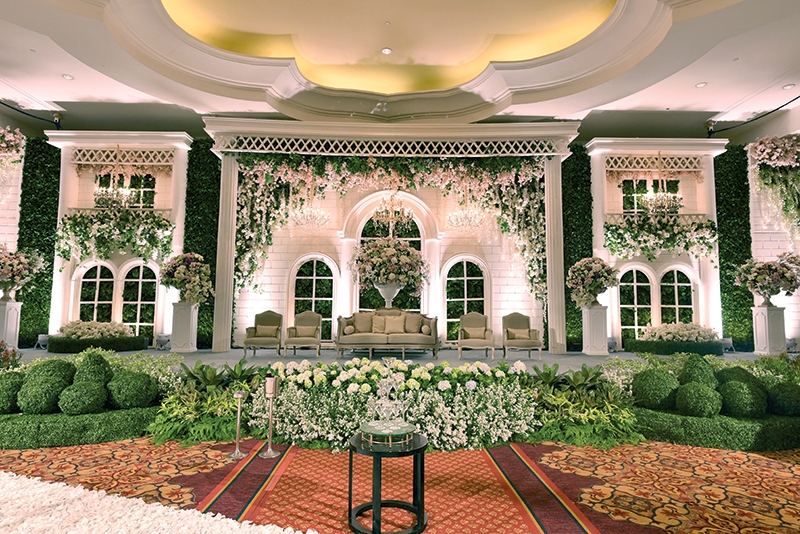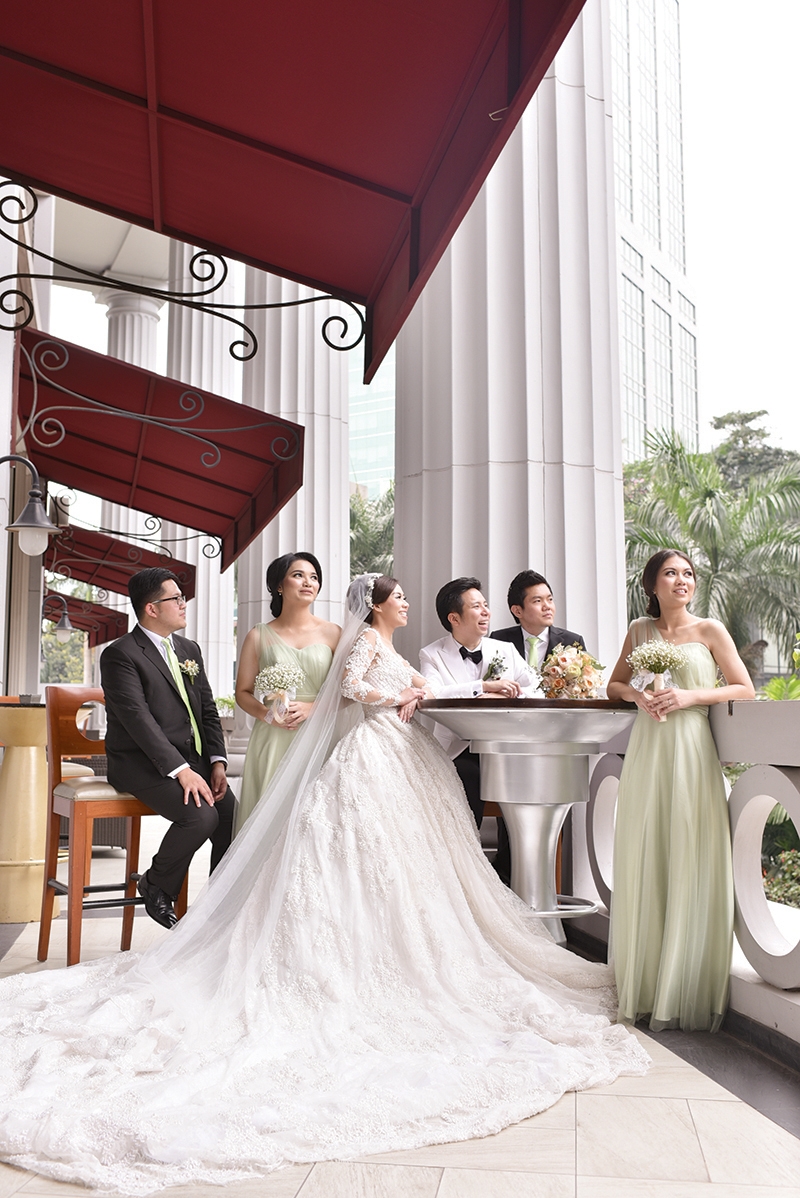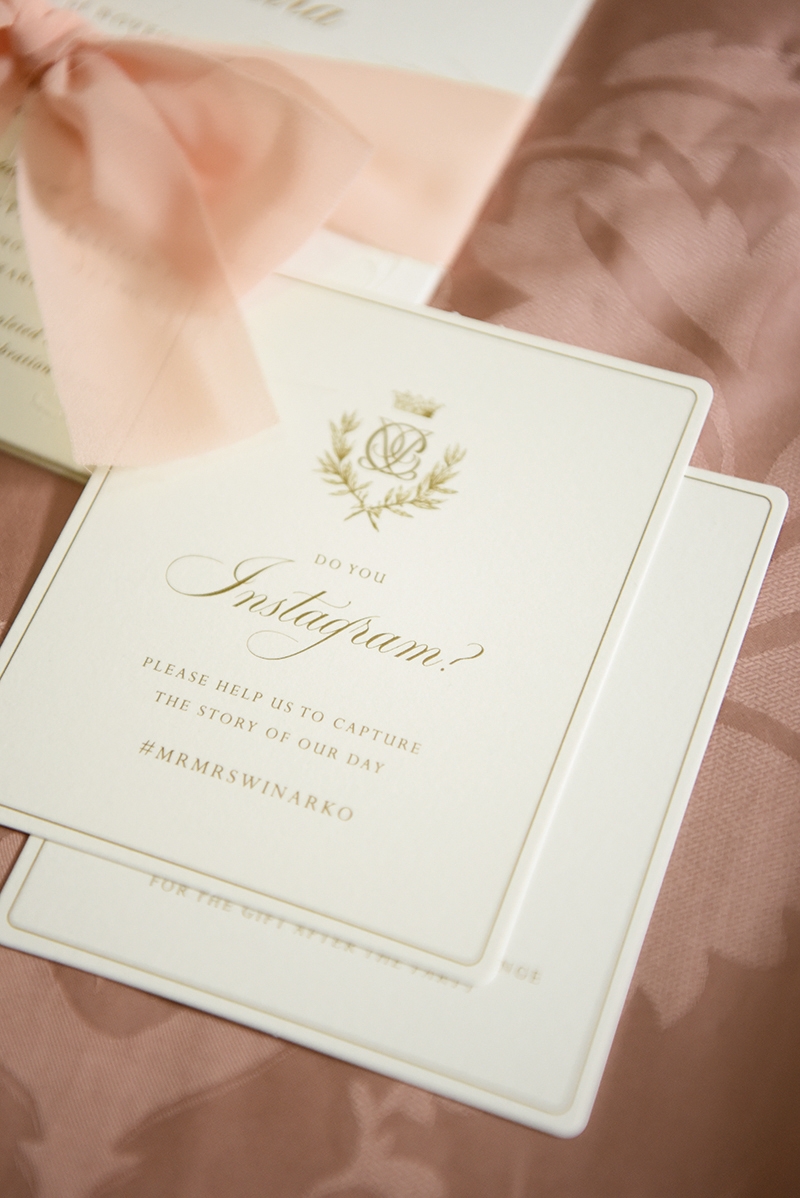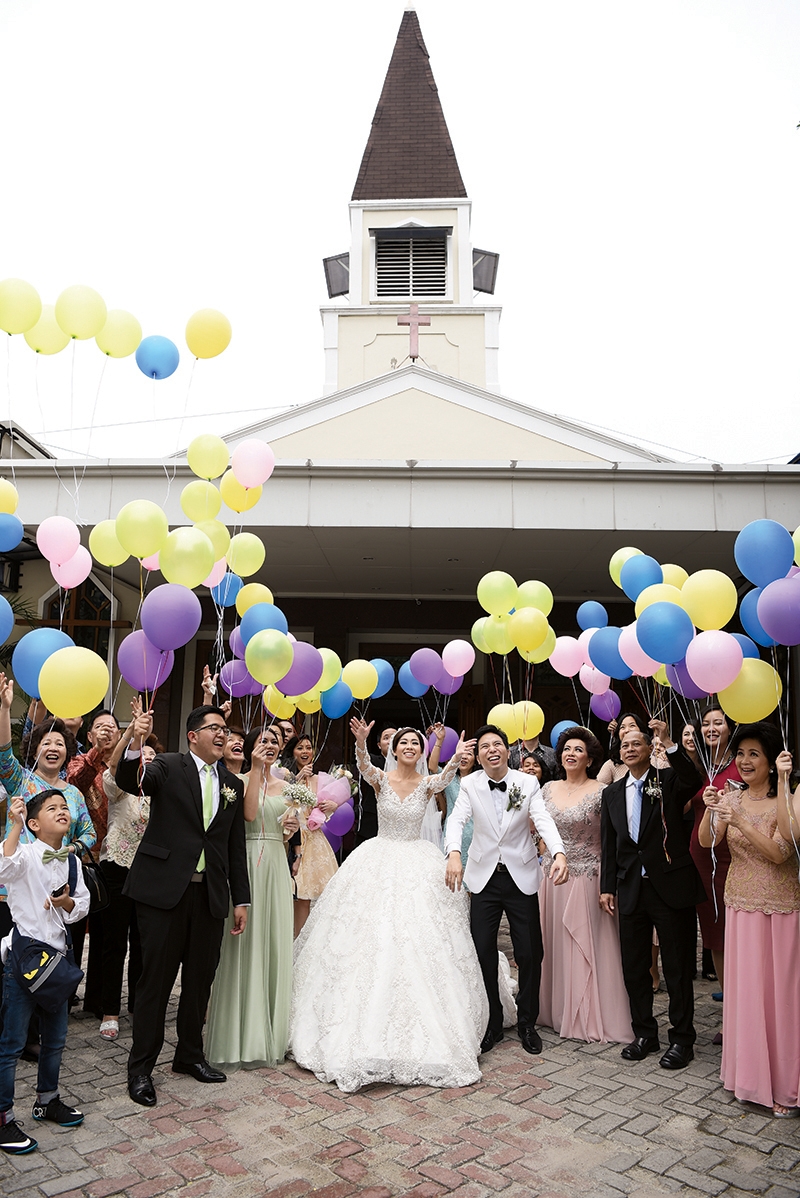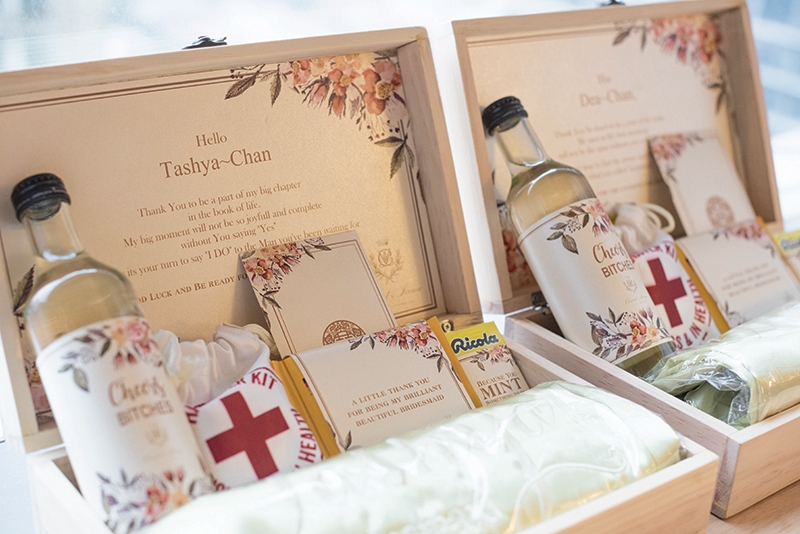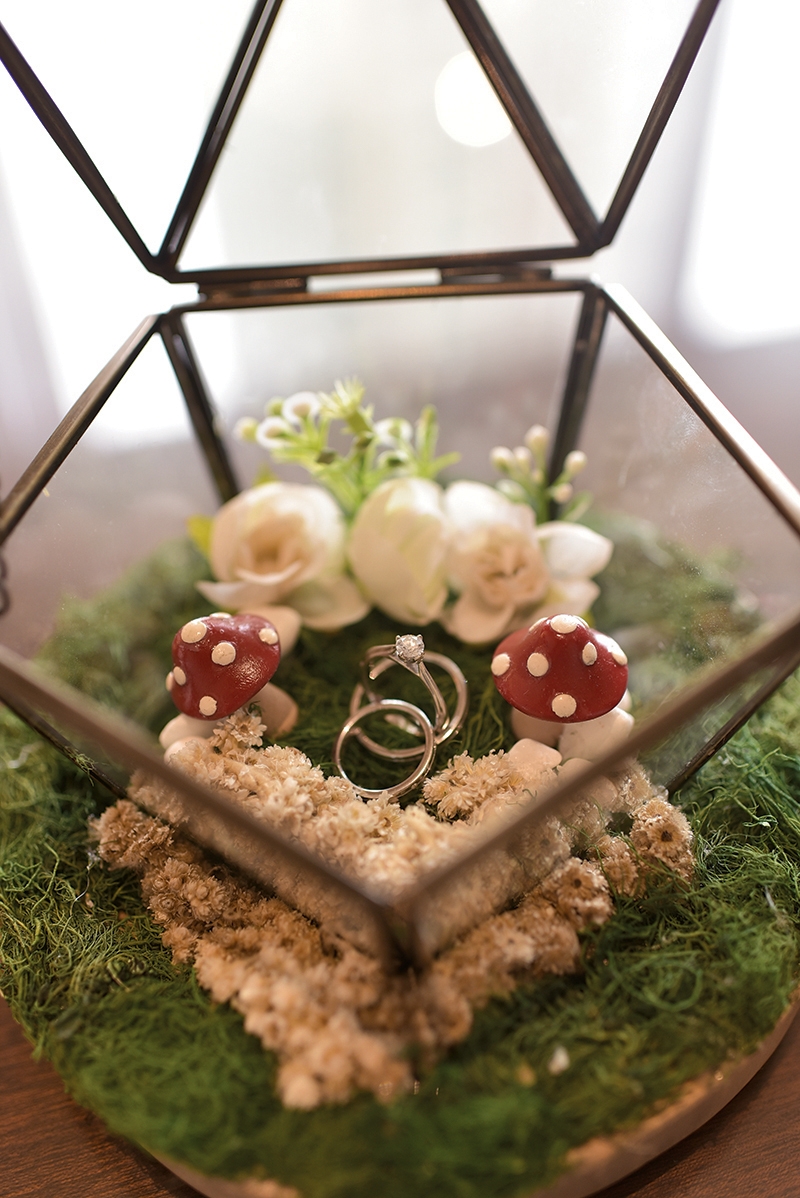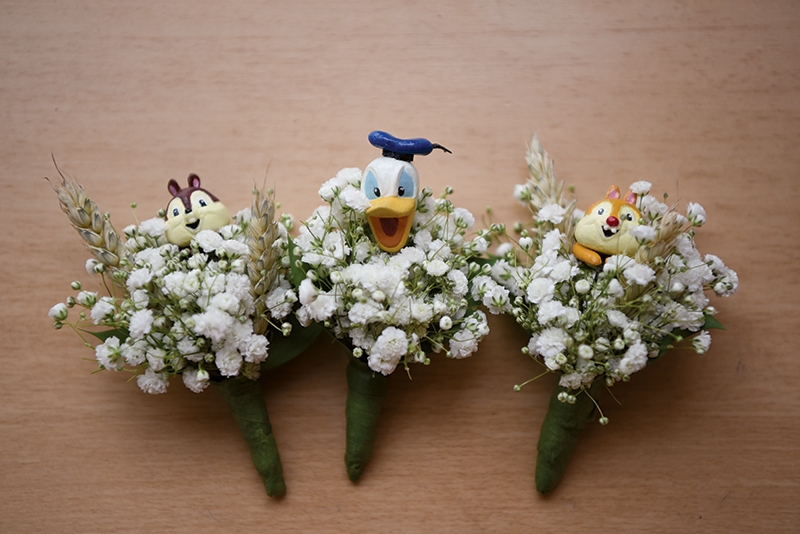 Our Love Story Clement dan Ivonne percaya bahwa jodoh sudah diatur dan direncanakan oleh Tuhan. Tahun 2009, mereka bertemu secara tidak sengaja, dikenalkan oleh seorang teman bernama Lukas. Setelah makan malam berakhir dan setibanya di rumah, Ivonne mendapatkan pesan dari Clement di akun Facebook miliknya. Mereka bertukar nomor telepon dan akhirnya kisah cinta keduanya pun dimulai. Ivonne merasa, semakin mengenal Clement, semakin ia mengagumi pria yang kini telah menjadi suaminya. Ivonne melihat Clement sebagai pria pekerja keras, tidak mudah menyerah, dan dewasa dalam bersikap. Di mata Clements, Ivonne adalah wanita yang dewasa, terbuka, romantis, family oriented, ceria, tak takut berjuang dan bersedia menemani Clement saat harus menghadapi kesulitan.
The Wedding Proposal Sebenarnya rencana untuk melamar Ivonne sudah dipikirkan oleh Clement sejak Desember 2014, namun baru terealisasi pada 11 Januari 2015. Tanpa sepengetahuan Ivonne, Clement telah lebih dulu berdiskusi dan meminta restu kepada kedua orang tua Ivonne. Pinangan yang dilakukan Clement terbilang unik. Pria itu menaruh cincin tunangan di antara salah satu foto instax yang digantung di dalam kamar Ivonne, yang jumlahnya lebih dari 100 foto. Malam harinya, Clement menelepon dan memberitahu Ivonne. Meski sudah berusaha keras mencari cincin lamaran dari Clement, Ivone tidak berhasil. Keesokan harinya, dengan bantuan Clement, barulah Ivonne bisa menemukan cincin itu. Di hadapan Ivonne, Clement berlutut dan meminta kesediaan Ivonne untuk menjadi istrinya.
The Wedding Theme Clement dan Ivonne mengambil tema pesta "Glass House French Garden" dengan warna-warna pastel pastel seperti, white, blush pink, secret pink, blush purple, blush green, dan blush blue. Pilihan tema dan warna terinspirasi dari lagu Taylor Swift yang berjudul "Love Story". Ivonne juga bermimpi mengenakan gaun seperti yang dikenakan oleh Taylor Swift di dalam video clip lagu itu dengan dance folk ala masyarakat Eropa. Sepulang mereka dari melakukan pemotretan pre-wedding di Dresden, Jerman, Ivonne terpikat dengan ide dekorasi dan pesta pernikahan di tengah taman. Inspirasi itu ia sampaikan kepada dekorator dari Elssy Design yang juga mengusulkan agar Ivonne dan Clement memasukkan unsur glass house di area foyer.
The Wedding Preparation Persiapan dilakukan sejak bulan Januari 2013 dengan membuat check list dan estimasi biaya yang dikeluarkan. Setelahnya, selama tiga tahun, Ivonne dan Clement tidak pernah absen datang ke semua pameran-pameran industry pernikahan yang diselenggarakan di Jakarta termasuk open house yang diadakan oleh hotel atau venue. Setelah hampir 1 tahun mengamati, akhirnya Ivonne dan Clement memilih The Ritz-Carlton, Mega Kuningan. Awalnya Ivonne dan Clement tidak terpikir untuk memilih The Ritz-Carlton, Mega Kuningan karena sempat tiga kali mereka menghadiri resepsi pernikahan beberapa teman dan melihat adanya pilar di dalam Grand Ballroom. Tetapi, ketika datang ke pameran Jakarta Wedding Festival bulan Agustus 2015, Ivonne dan Clement mendapat informasi yang lebih detail dan jelas sehingga akhirnya malah mantap memilih The Ritz-Carlton, Mega Kuningan. Selama persiapan, keduanya juga dibantu oleh teman sekaligus wedding planner, August Jonathan dari AS2 Wedding Organizer. Sejak di awal masa persiapan, Ivonne dan Clement telah mempersiapkan diri bahwa tidak setiap rencana dapat berjalan dengan mulus. Mereka kerap berselisih pendapat dikarenakan perbedaan karakter dan ego, tetapi semua kendala berhasil diatasi dengan baik dan malah menjadikan hubungan mereka semakin solid dan dewasa.
Wedding Items Gaun pengantin Ivonne terinspirasi dari lagu "Love Story"-nya Taylor Swift. Ia juga memilih french lace sebagai bahan gaun pengantinnya. Selain akan membuatnya tampil anggun, gaun pengantin dengan bahan french lace akan abadi. Setelah berkonsultasi dengan sang desainer yaitu Cynthia Tan, Ivonne semakin puas dengan desain ballgown yang dinilainya super fantastis, dengan french lace dan beberapa aplikasi yang membuat gaun lebih indah. Sepatu pengantin yang dibuat oleh Rina Thang pun sesuai dengan imajinasi Ivonne yang menginginkan model sepatu simpel tapi terlihat elegan dengan pilihan warna emerald green. Untuk warna gaun para bridesmaid, dipilih warna olive green yang terlihat segar di mata. Cincin kawin Clement dan Ivonne bertatahkan 7 butir berlian yang melambangkan lamanya masa mereka berpacaran hingga akhirnya memutuskan buat menikah.
The Best Moment Ivonne dan Clement sepakat bahwa setiap momen di sepanjang hari itu amatlah berarti, terutama ketika pendeta yang memimpin pemberkatan pernikahan mereka membacakan ayat yang sarat makna yaitu "Kasih itu sabar, kasih itu murah hati, kasih tidak cemburu, kasih tidak memegahkan diri dan tidak sombong, kasih menutupi segala sesuatu, percaya segala sesuatu, mengharapkan segala sesuatu, sabar menanggung segala sesuatu, kasih tidak berkesesudahan". Keduanya juga sangat berterima kaish atas kesediaan Menteri Perdagangan Enggartiasto Lukita beserta istri yang hadir untuk menjadi saksi pernikahan Ivonne dan Clement.
F & B Chicken and Mushroom Cream Soup, Deep Fried Spicy Chicken with Five Spices, Empal Balado, Dori with Dabu-Dabu Sauce, Wok Fried Prawn with Salt Egg and Almond Nut, Fried Japchae with Chicken and Mushroom, Broccoli with Three Kind of Mushroom, Roasted Australian Prime Ribs, Tempura Prawn and Udon, Salmon Steak, Nasi Pandawa, Chicken Cordon Bleu, dan Lasagna al Forno.
Teks Fannya G Alamanda