Tradisional Modern Jawa Di Manggala Wanabakti
EMILIE AYU HAPSARI DARYANTO & ADITYA HADIPUTRA - 06 AGUSTUS 2016
Lamanya sebuah pertemanan tak menjamin hadirnya rasa diantara kedua insan. Namun ketika sang cupid melemparkan panahnya, hubungan romantis pun terjalin antara Emilie dan Adit.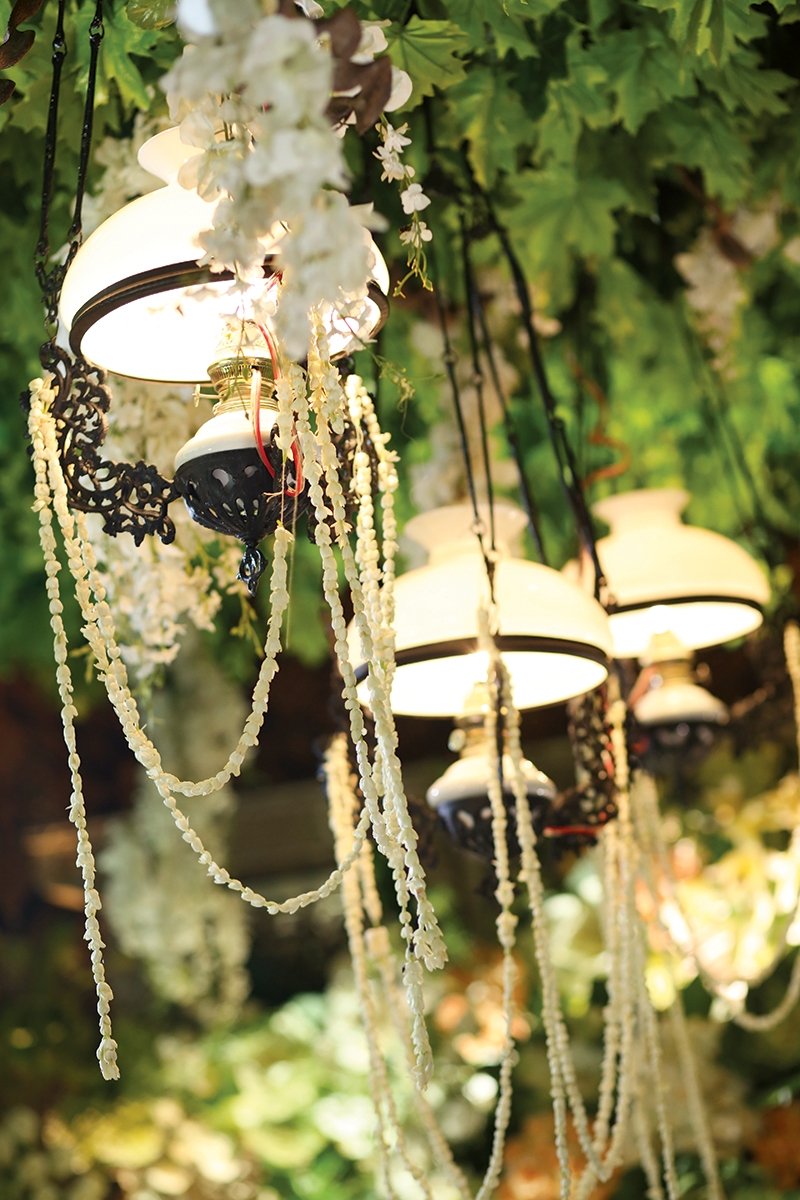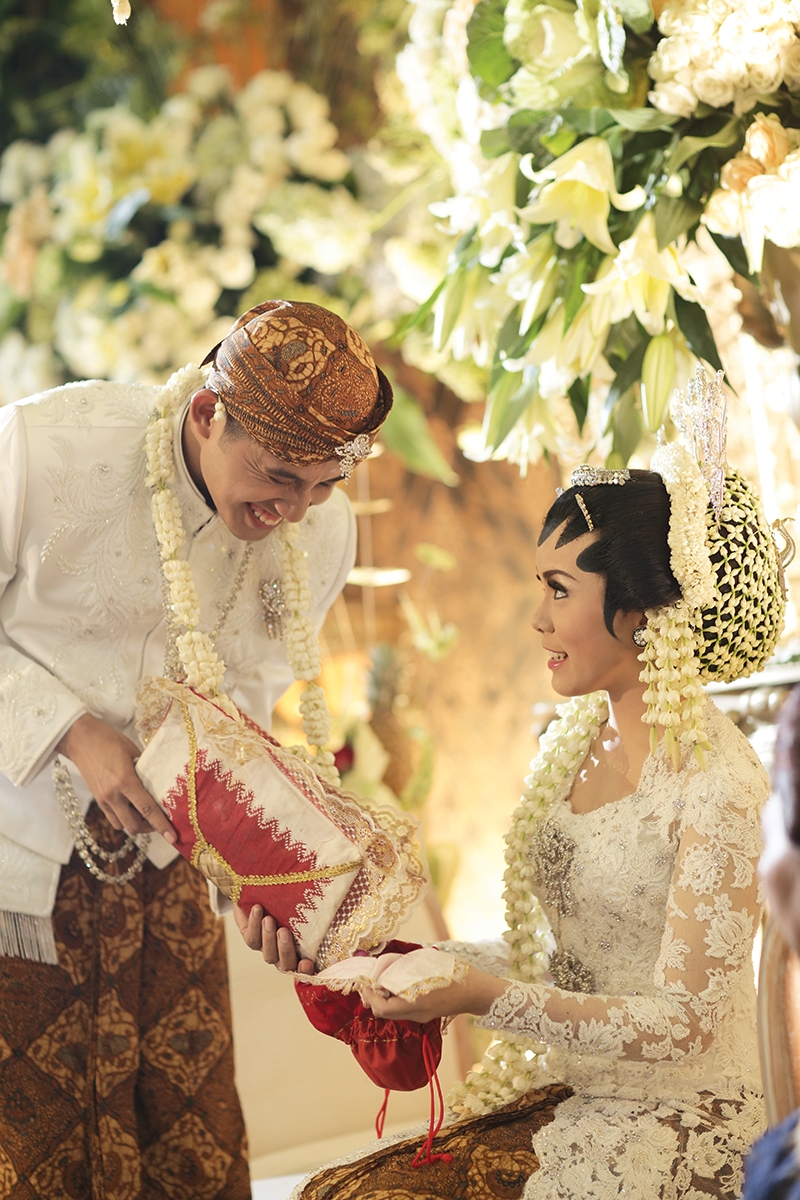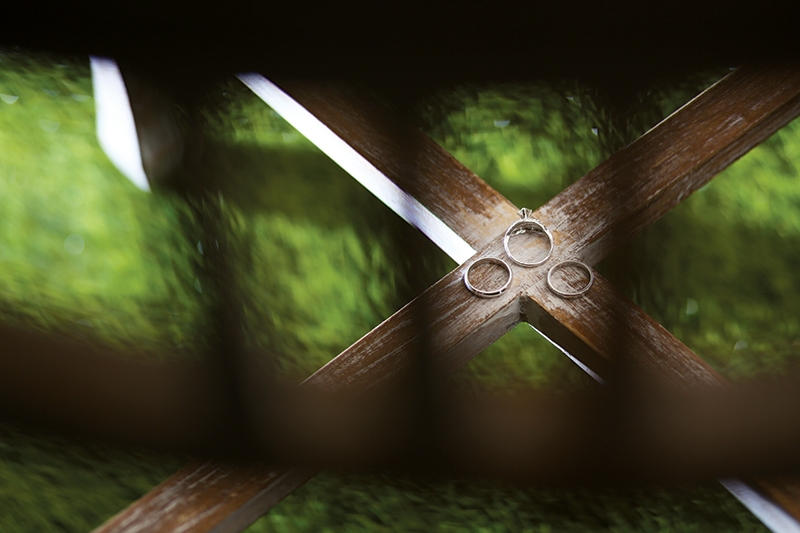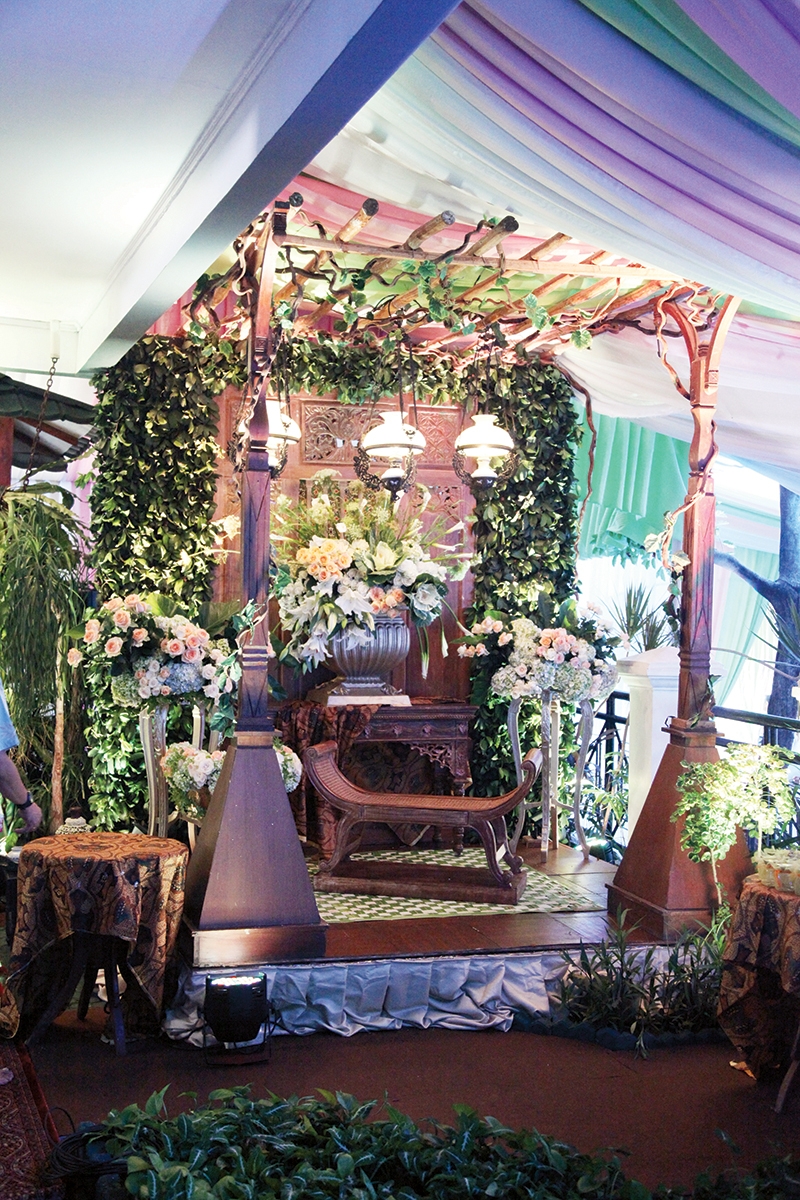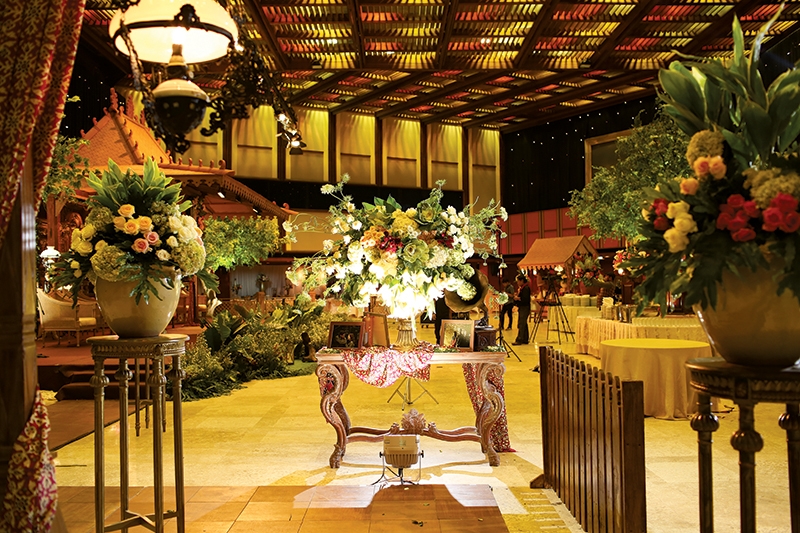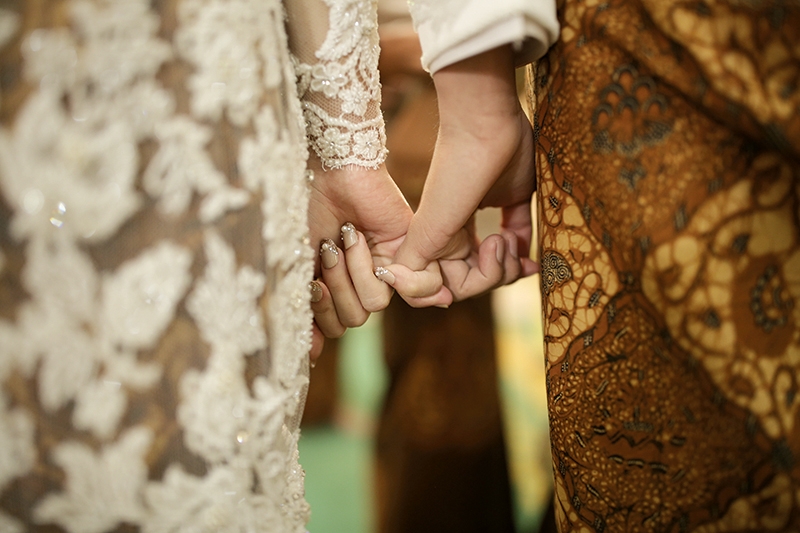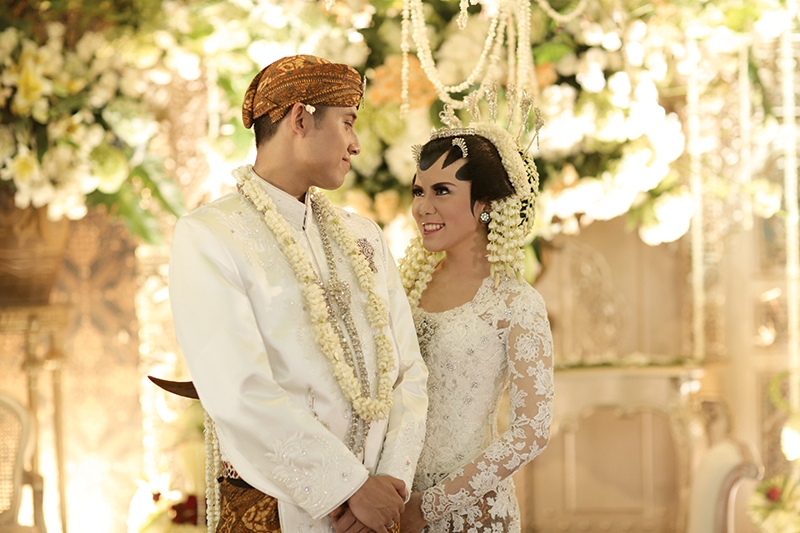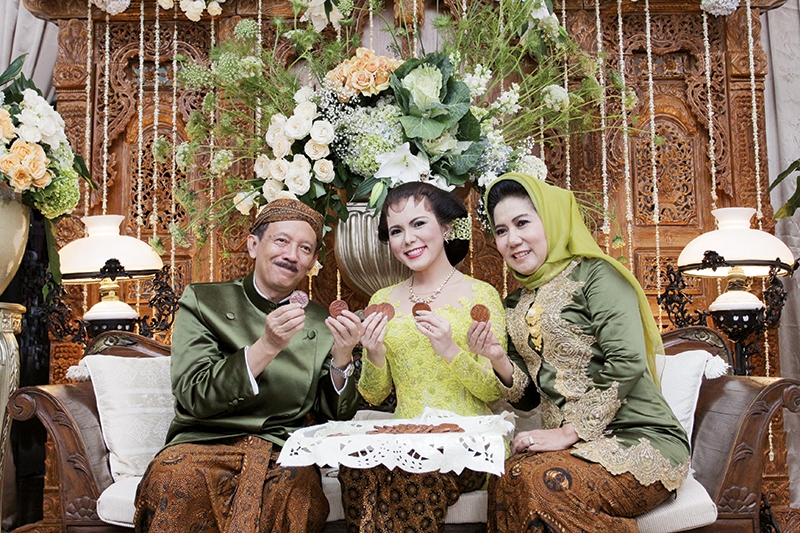 Kendati sudah kenal sejak masih duduk di bangku SMP, Emilie dan Adit tidak pernah berpikir untuk saling mengenal lebih jauh, terlebih membayangkan menjadi pasangan. Namun segalanya berubah atas inisiatif Flora, teman sekamar Emilie saat ia melanjutkan studi S2 di London, Inggris. Flora yang juga pernah satu sekolah dengan Adit di SBM ITB (The School of Business and Management ITB) mengetahui bahwa Emilie dan Adit sama-sama menyenangi kuliner. Dengan niat mencomblangi, Flora sempat dibuat "gemas" melihat tak ada kemajuan yang terjadi bahkan setelah Emilie dan Adit bertukar nomor handphone. Hingga akhirnya, sepulangnya Emilie ke Jakarta, Flora mengatur pertemuan di sebuah restoran di bilangan Senopati, Jakarta Selatan. Setelah pertemuan itulah Adit mulai sering mengajak Emilie pergi, dan keduanya pun memutuskan untuk menjalin hubungan.
Banyak perubahan pada Adit yang dilihat oleh Emilie selama keduanya menjalin hubungan. Hingga akhirnya, keseriusan Adit disampaikan dalam bentuk lamaran yang begitu romantis, membuat Emilie tak kuasa untuk tidak menjawab "ya". Setelah mendapat restu dari kedua pihak orang tua, Emilie dan Adit pun mulai mempersiapkan pernikahan. Untuk menghindari perselisihan, Emilie banyak mendengarkan ucapan orang tua, dan membuat semua persiapan berjalan lancar.
Berbalut busana putih, Emilie dan Adit menjalani akad nikah yang begitu sakral, dikelilingi warna-warni bunga dan rangkaian hanging flower yang meneduhkan. Nuansa yang berbeda pun hadir pada saat resepsi, dimana kedua pengantin mengenakan busana beludru hitam khas pengantin Jawa. Pada titik ini, Emilie dan Adit menyadari bahwa meski jarak dan waktu terentang, tak akan mampu memisahkan dua insan yang memang sudah ditakdirkan untuk bersatu.