Pastel Summer Garden Wedding Dinda & Berian at The Manor Andara
DINDA FIRDAUSA & BERIAN - 09 JANUARI 2022
"Alhamdulillah, memang jodoh itu rahasia Allah", ini jawaban Dinda ketika Weddingku menanyakan bagaimana kisah pertemuannya dengan Berian, sang suami.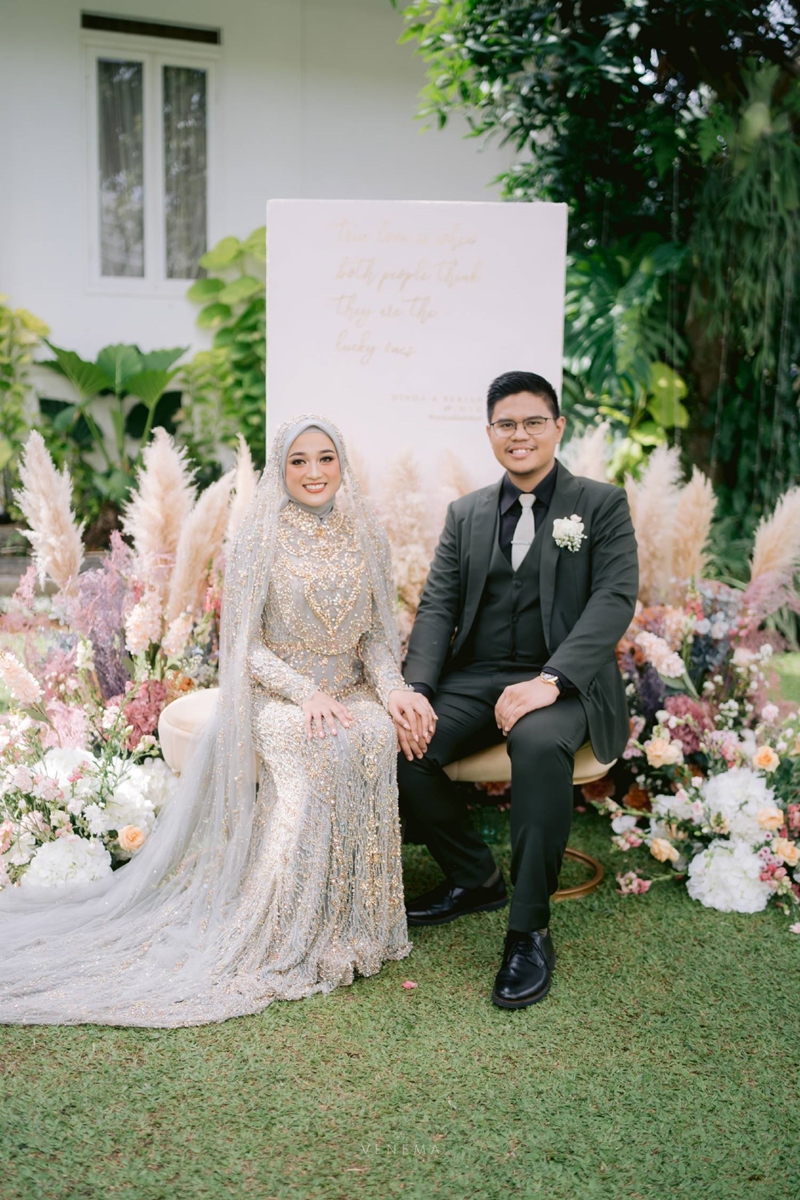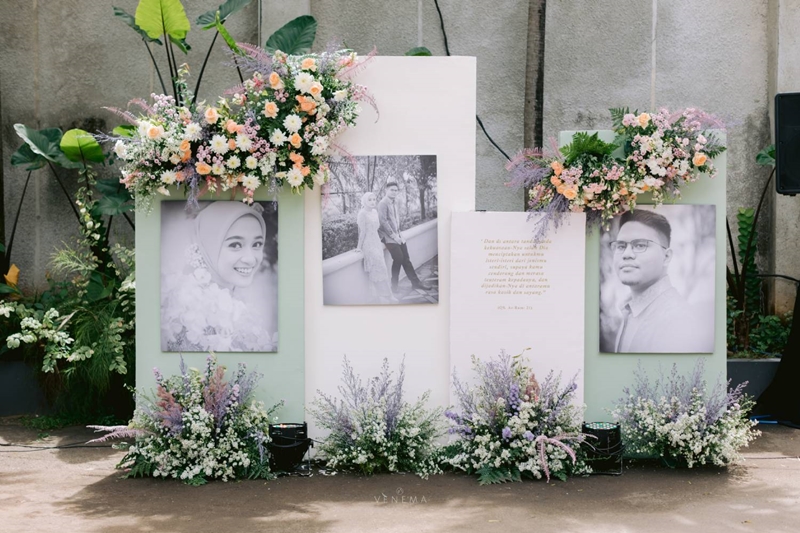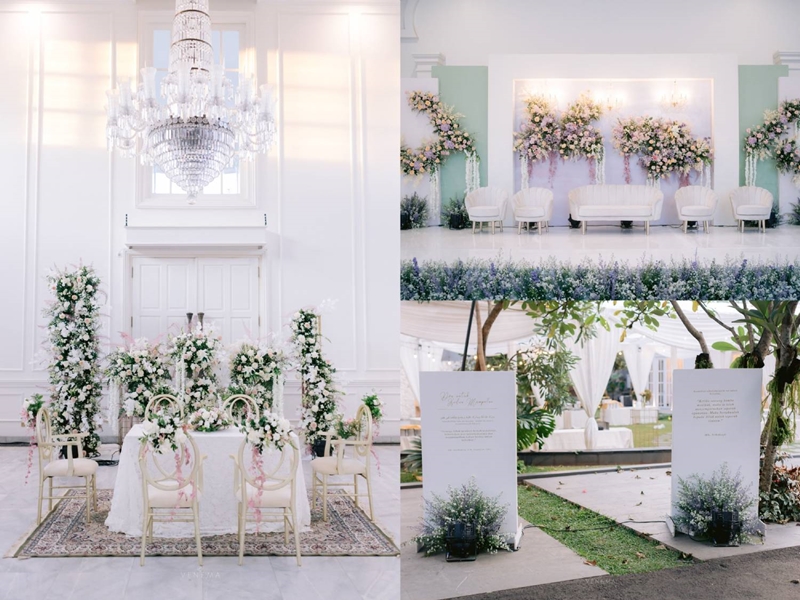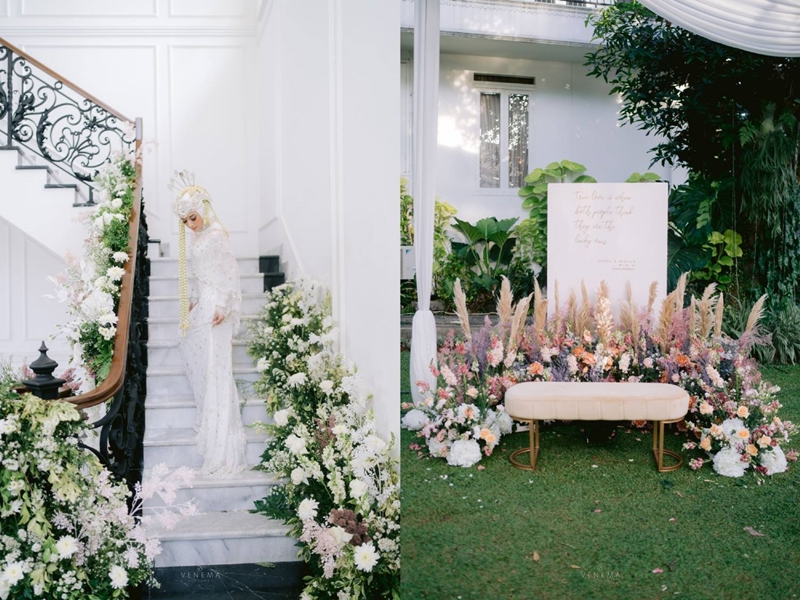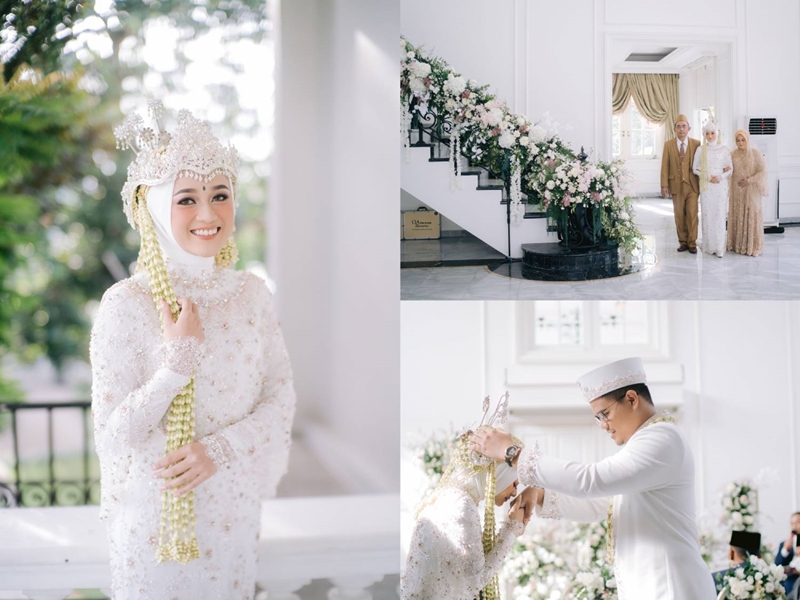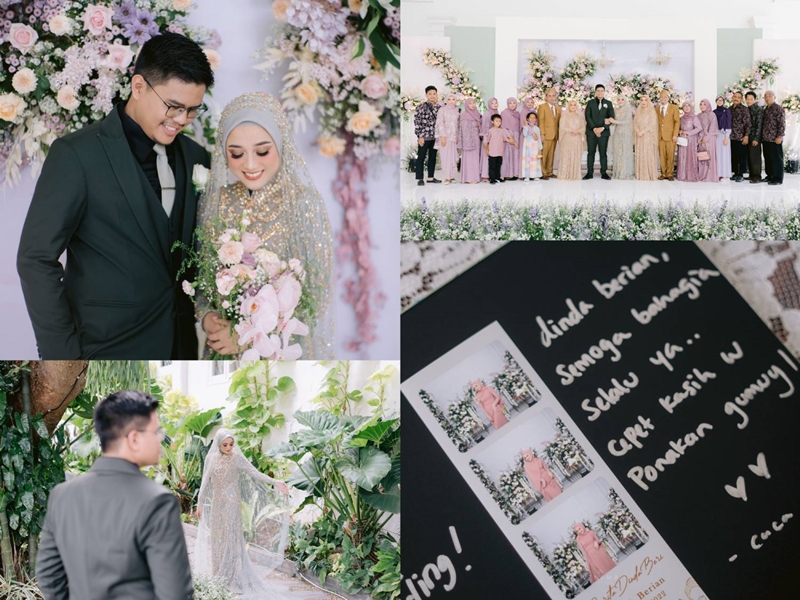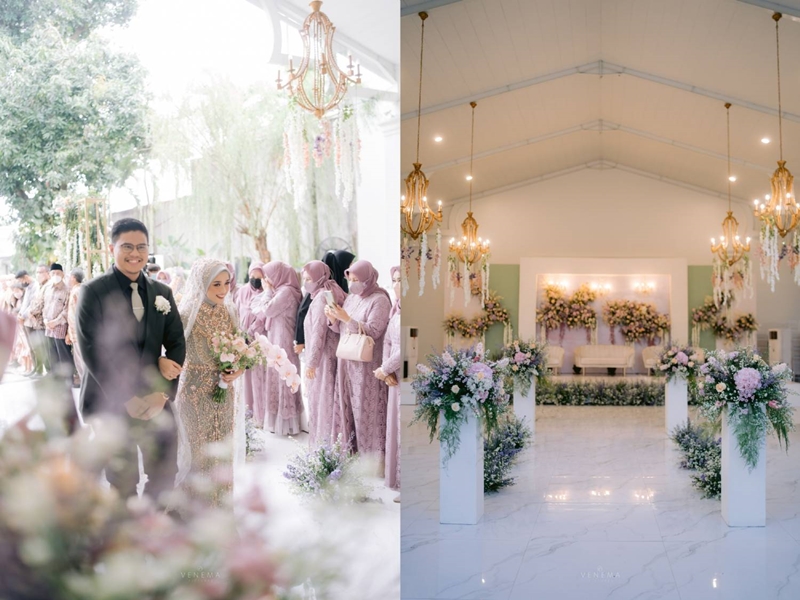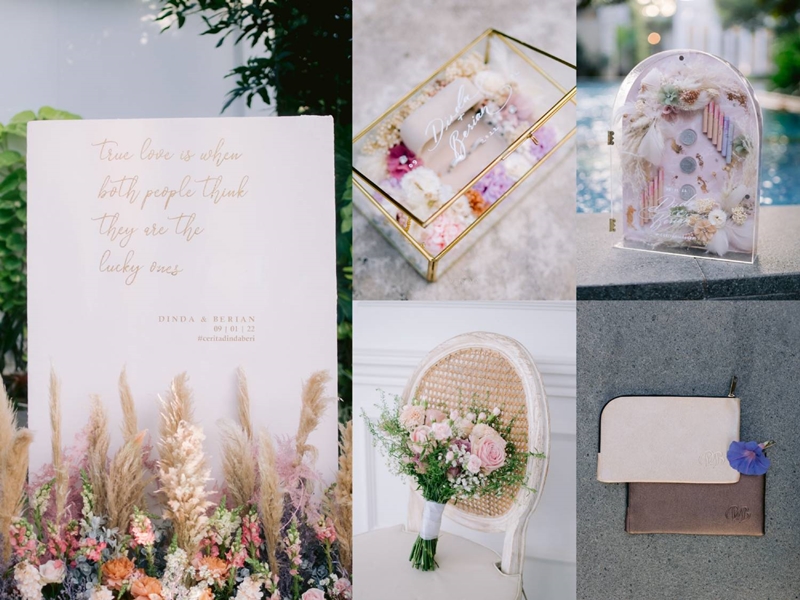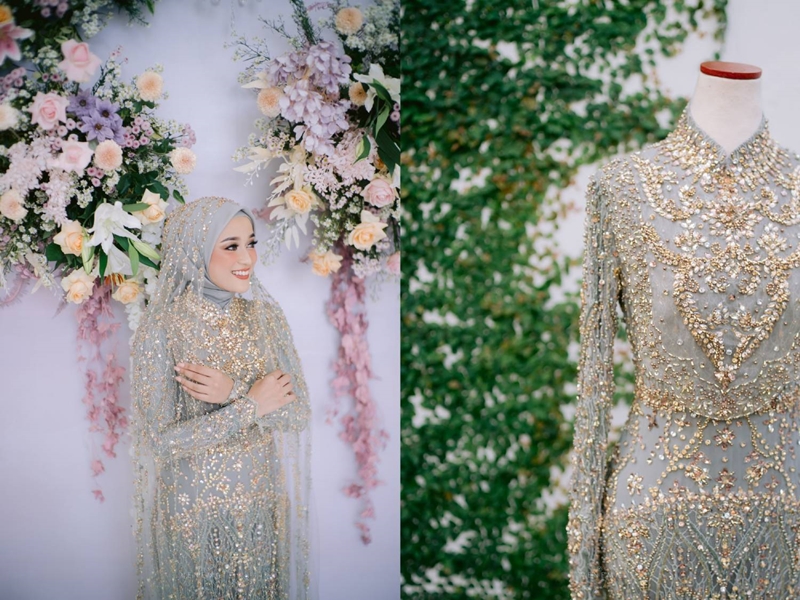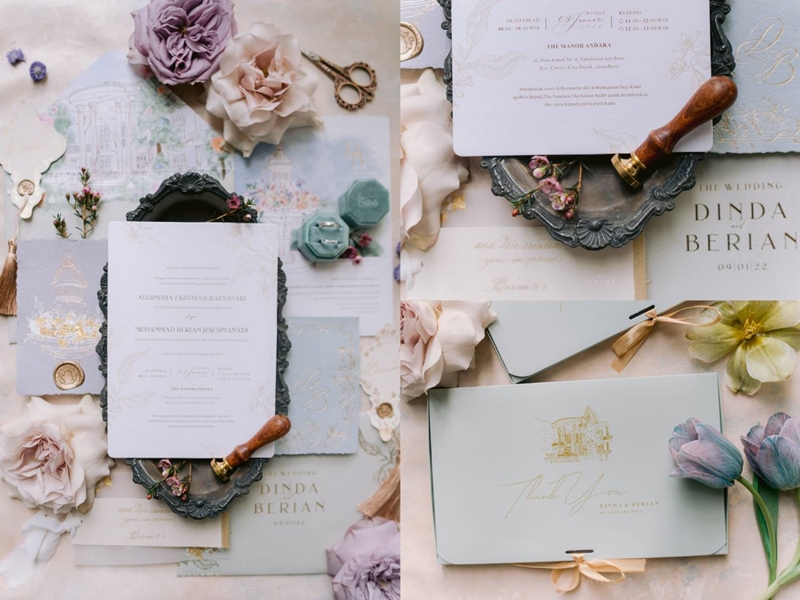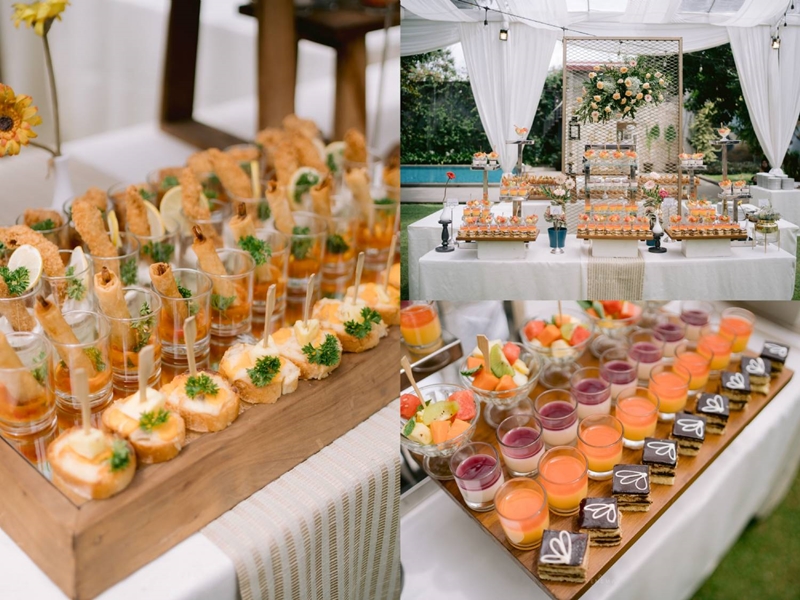 Dinda yang berprofesi sebagai Fashion Designer di Jakarta dan Berian seorang dokter berdomisili di Bekasi, keduanya berjodoh dan singkat cerita mereka mempersiapkan hari bahagianya hanya dalam waktu 6 bulan. Dimulai dari menentukan tanggal, memilih venue, kemudian memilih vendor. Persiapan pernikahan yang dihadiri oleh 200 tamu undangan ini juga berjalan lancer, berkat bantuan vendor pernikahan seperti Di Balik Layar Organizer & Venema Pictures, yang sudah Dinda kenal sebelumnya.
Dinda memiliki pernikahan impian berkonsep intimate, "Pastel Summer Garden", yang berhasil diwujudkan oleh Before The Aisle lengkap dengan warna putih, pink salem, sage green dan sedikit sentuhan lilac dan peach. Saat akad, Dinda dan Berian kompak mengenakan busana berwarna senada, yaitu putih. Dekorasi pun dibuat simple berwarna dominan putih dan pink salem. Sementara di acara resepsi, Dinda mengenakan kebaya rancangannya sendiri yang berwarna hijau, dengan dekorasi yang dibuat lebih playful.
Keduanya memilih The Manor Andara sebagai tempat pernikahannya karena venue ini memiliki look interior dan exterior yang klasik, sehingga membuat suasana lebih santai dan tetap hangat.
Semua dream wedding Dinda terwujud. Ia berhasil memilih Marlene Hariman sebagai make-up artist dan Cassia Decoration yang bisa merepresentasikan semua idenya dengan sempurna.
Ada cerita unik dibalik kelancaran acara yang kalau diceritakan mengundang tawa sejenak, ketika Dinda terjebak beberapa menit di lift menjelang akad nikah dan Berian yang selalu keringatan sepanjang acara. Bahkan Dinda sempat merasa tidak cocok mengenakan siger Sunda namun berkat para bridesmaid, Ia pun kembali percaya diri mengenakannya.
Dan inilah tips penting dari Dinda untuk para calon pengantin dalam memilih vendor; "Pokoknya pastikan vendor-vendor yang dipilih memiliki kredibilitas yang baik, terutama Wedding Planner / Wedding Organizer sebagai acuan keseluruhan acara. Setelah yakin dengan kredibilitasnya, vendor-vendor lain bisa dipilih yang sesuai dengan taste kita."

Thank you Dinda & Berian for sharing, and have a great marriage ahead!