Vintage Bohemian Wedding At Botanical Gardens Singapore
SAMUEL TAN COSTA & JOANNA MELISSA MOSS - 20 SEPTEMBER 2014
Samuel dan Joanna sepakat memilih tema "Vintage Boho" karena mereka menginginkan perpaduan dari tema pesta pernikahan yang bernuansa santai, fun, dan klasik. Bagi Samuel dan Joanna, Burkill Hall Botanical Gardens Singapore (Heritage Building) menjadi pilihan yang tepat.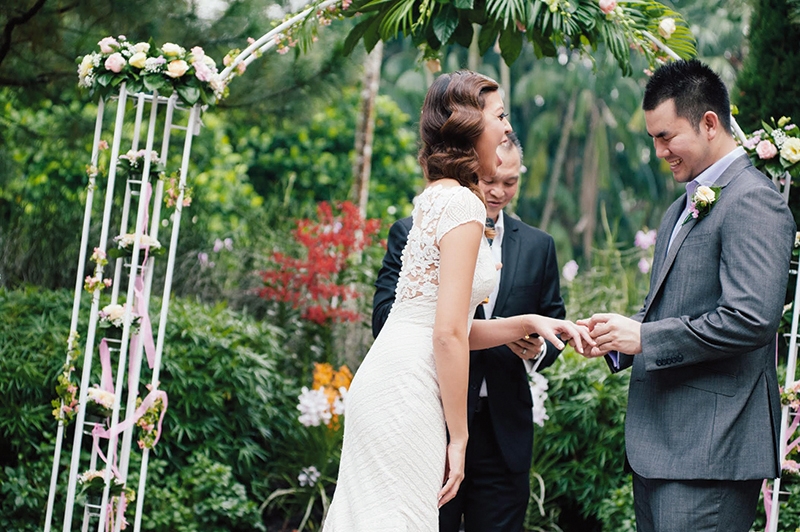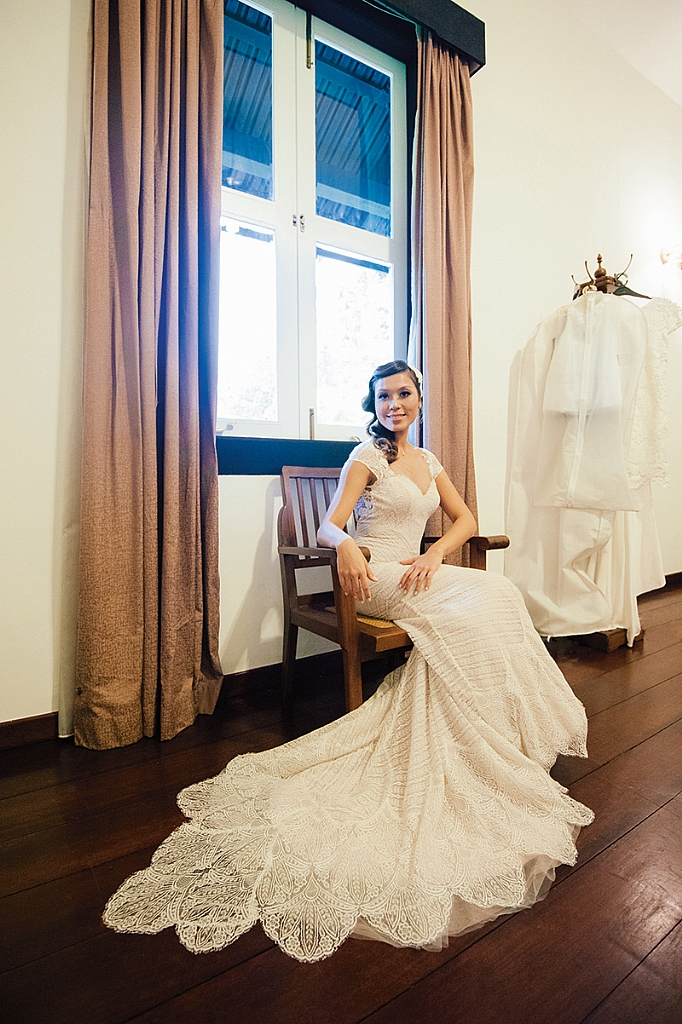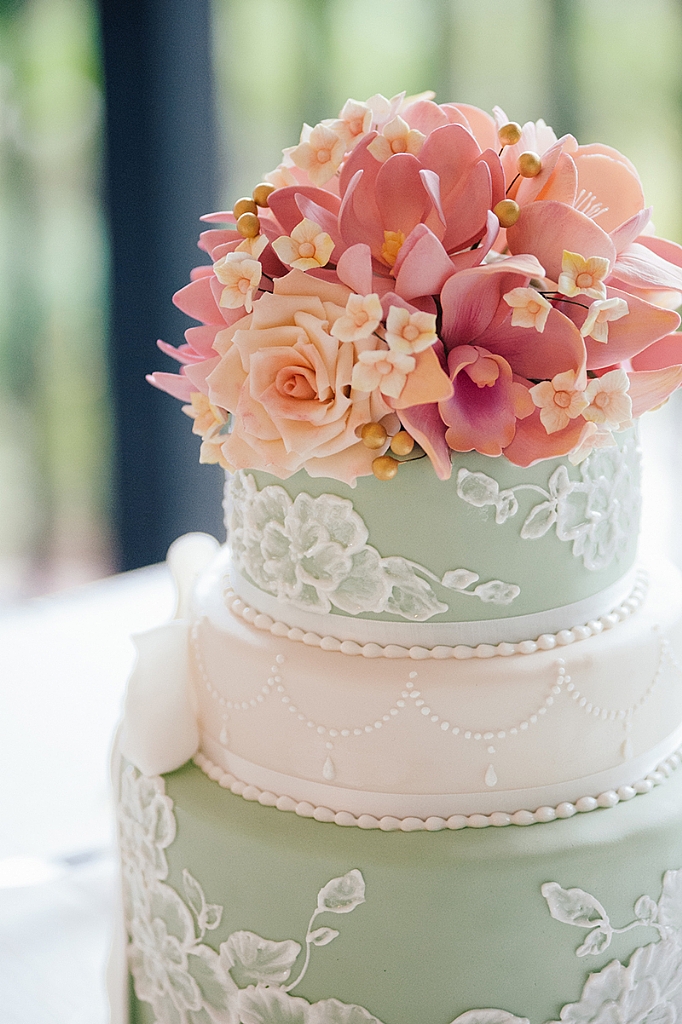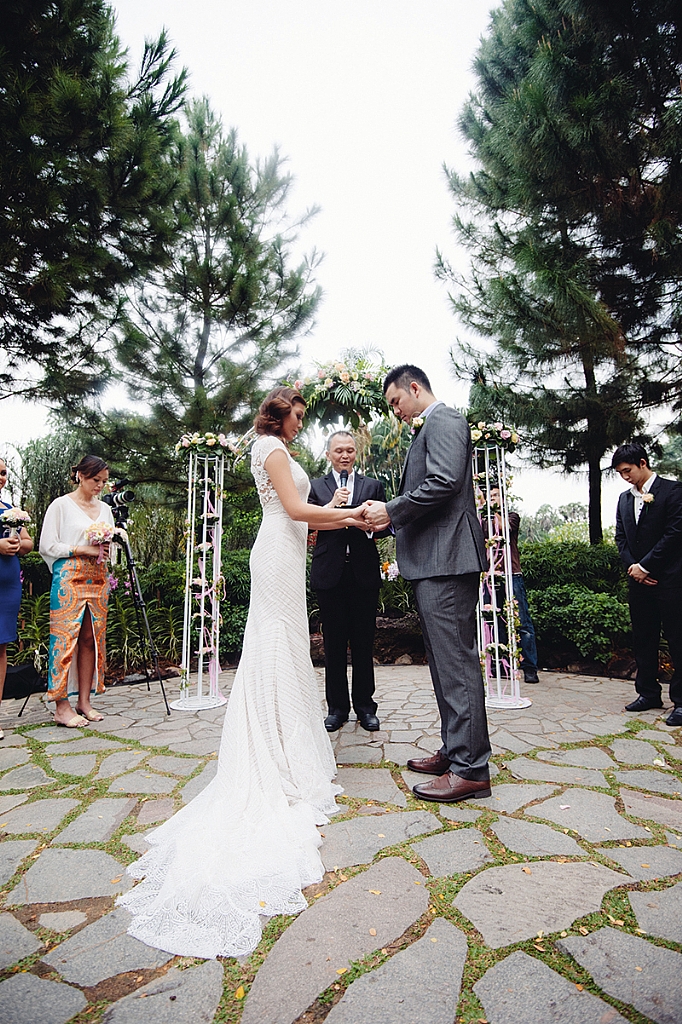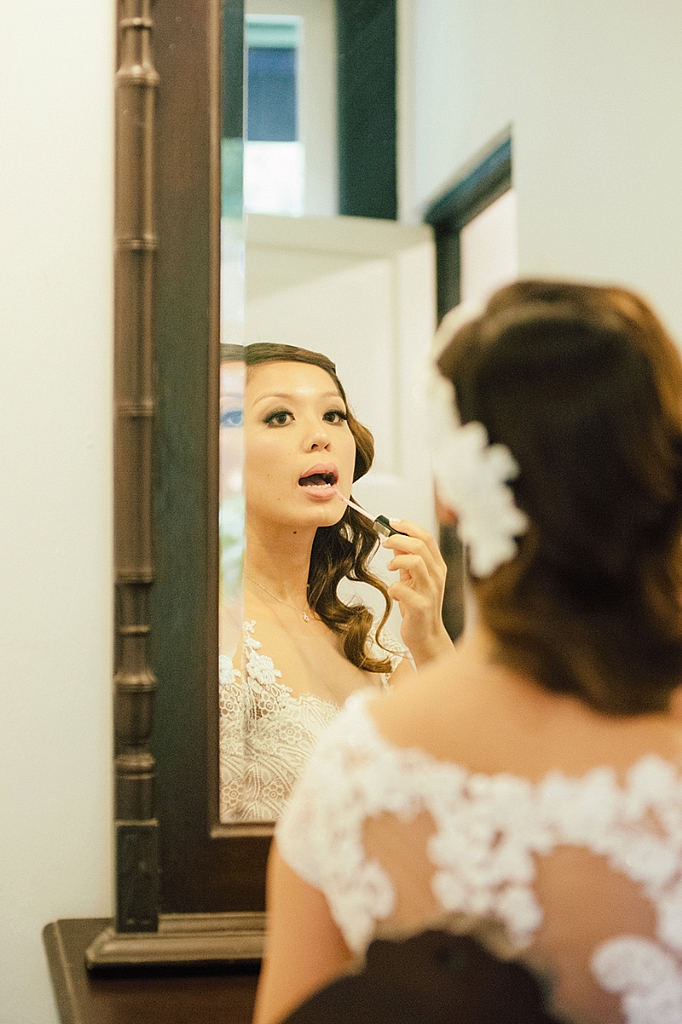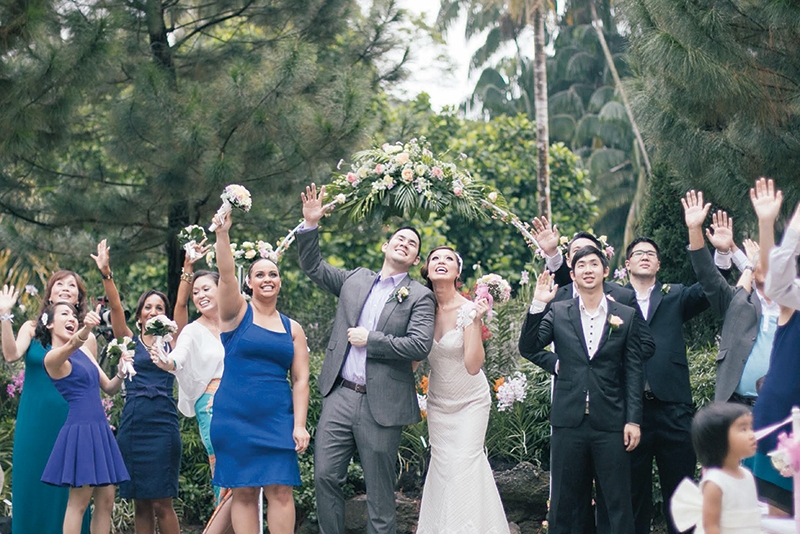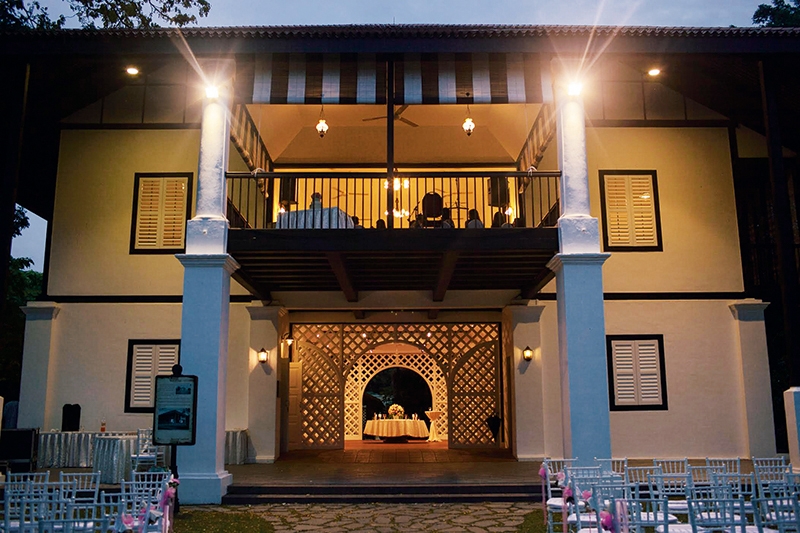 The Wedding Preparations Keduanya mengakui kesibukan kerja membuat mereka tidak mempunyai banyak waktu untuk mempersiapkan pesta pernikahan. Namun berkat bantuan dari keluarga dan para sahabat persiapan pesta pernikahan Samuel dan Joanna berlangsung dengan mudah. Kegugupan dalam mempersiapkan pesta pernikahan justru menambah antusiasme  Joanna  yang tidak sabar untuk segera melalui hal tersebut dan berjalan menyusuri altar untuk menemui pria yang akan menghabiskan sisa hidup bersamanya. (Baca juga: 4 Easy Steps To A Successful Wedding Day)

The Wedding Gowns & Suits! Joanna sedang berada di Jakarta untuk melakukan pemotretan. Dirinya memutuskan untuk melihat koleksi dari Phangsanny Couture yang ia temukan di internet. Singkat cerita, di butik millik desainer Phangsannylah ia menemukan gaun pengantin yang membuat hatinya jatuh cinta. Di mata Joanna, gaun dari Phangsanny melengkapi tema pesta pernikahan yang sudah ia rencakan bersama sang kekasih. 
The Best Moments! Bagi Samuel dan Joanna, ada banyak momen indah sehingga sulit jika mereka diminta untuk memilih satu. Jika keduanya harus memilih maka perayaan penyatuan dua nenek mereka di momen pesta pernikahan itu menjadi saat terindah. Tidak ketinggalan momen "I do" yang akan selamanya terlukis indah di memori Joanna,  khususnya ketika mereka saling bertukar cincin. Samuel dan Joanna juga merasakan adanya kemesraan yang tak direncanakan kala mereka saling berbisik dan bertukar kata-kata manis sambil bergandengan tangan, di tengah keramaian pesta. 
People Said! Komentar utama dari beberapa orang tamu adalah "Ini adalah pesta yang luar biasa!" dan "Saya tidak pernah menghadiri pesta pernikahan seperti ini. Begitu intim dan sangat menunjukkan kepribadian pengantin pria dan wanitanya" Ya, Samuel dan Joanna memang berupaya keras untuk menciptakan suasana simpel, klasik, dan menyenangkan.