Foto: dok Rizki Ati Hulwa
Melihat betapa indahnya Negara Prancis, Anda tidak akan bisa menolak bila menyelenggarakan pernikahan di sana. Menikah di negara berjuluk negara romantis tersebut mungkin menjadi pernikahan impian banyak orang.
Lantas, jika Anda tidak bisa menyelenggarakan pernikahan di Prancis tapi ingin merasakan nuansa romantisnya, bisa intip inspirasi pernikahan romantis berikut ini.
Pernikahan yang diselenggarakan pasangan Michael Surya dengan kekasihnya Liana Pow pada Minggu, 20 Oktober 2019 di Ritz Carlton Pasific Place, Jakarta ini mengusung tema pernikahan Parisian atau 'Love in Paris.'
Sebelum memasuki ballroom pernikahan saja, nuansa Prancis sudah terasa dengan kehadiran orang-orang berpakaian victorian dress dan bunga-bunga yang sangat cantik. Penambahan dekorasi bunga dan kursi-kursi bisa menambah nuansa indah bak di taman bunga.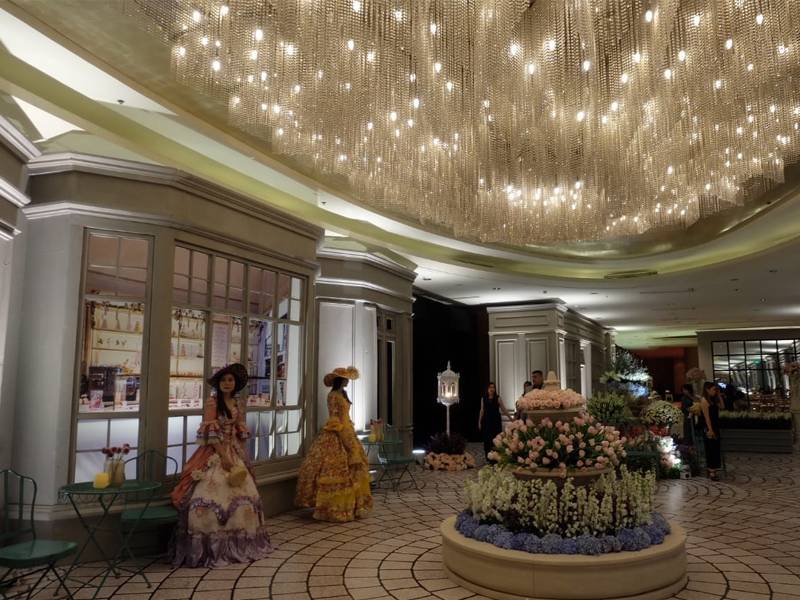 Foto: dok Rizki Ati Hulwa
Begitu memasuki ballroom, nuansa malam Prancis sangat terasa. Dinding-dinding ballroom dibuat seperti langit malam yang dipenuhi bintang-bintang. Langit-langitnya juga dipenuhi gemerlap lampu dan bunga-bunga yang semakin menambah keromantisan pesta pernikahan. Michael-Liana juga menambahkan beberapa dekorasi landmark Prancis seperti Arc de Triomphe de I'Etoile atau yang lebih dikenal sebagai Arc de Triomphe (gapura kemenangan) yang semakin menambah kesan Parisiannya.
Foto: dok Rizki Ati Hulwa
Ada adegan yang sangat romantis yang dilakukan kedua mempelai saat memasuki ballroom. Pengantin pria menyanyikan lagu You are the Reason dari Calum Scott sambil pengantin wanita menari dengan tembakan lampu sorot pada gaun putihnya.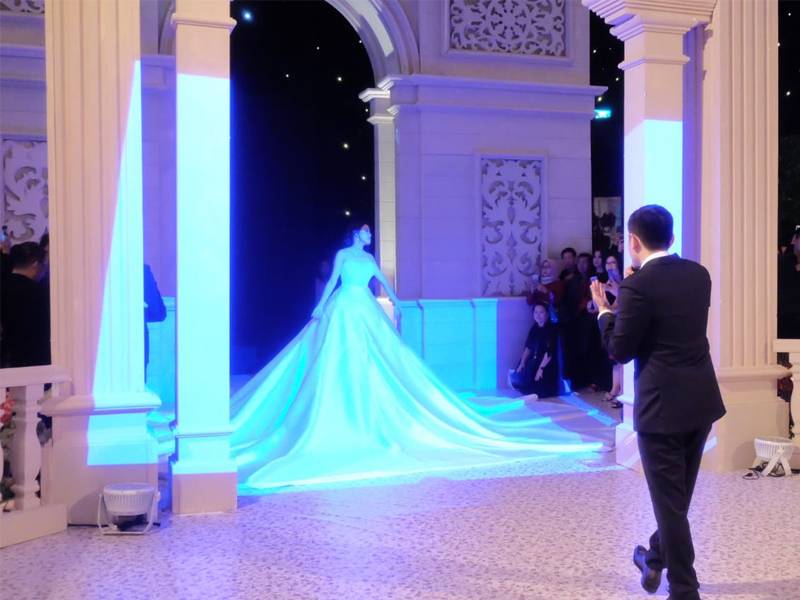 Foto: dok Rizki Ati Hulwa
Jika Anda ingin menjadi ratu semalam, pernikahan Michael dan Liana ini bisa dijadikan inspirasi. Panggung utama memberikan kesan Anda bagai berada di istana kerajaan. Kadang akan berlatar seperti Palace of Versailles, kadang berlatar Tuileries Garden atau Jarden du Luxembourg, sangat indah. Dengan mengenakan gaun putih, Anda akan terlihat bagai putra dan putri kerajaan dalam semalam.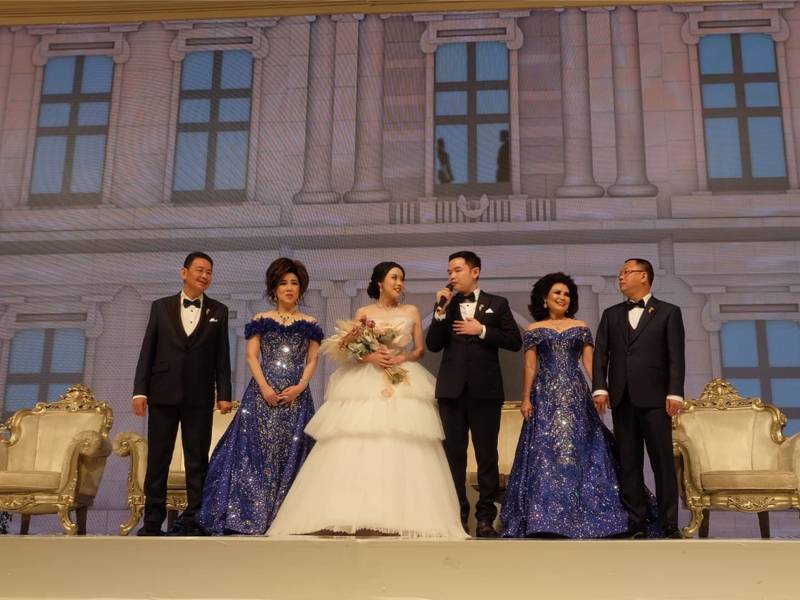 Foto: dok Rizki Ati Hulwa
Ada beberapa keseruan dari pernikahan Michael dan Liana ini, mereka sangat percaya diri menari secara bergantian dilanjutkan dengan flashmob bersama keluarga dan sahabat.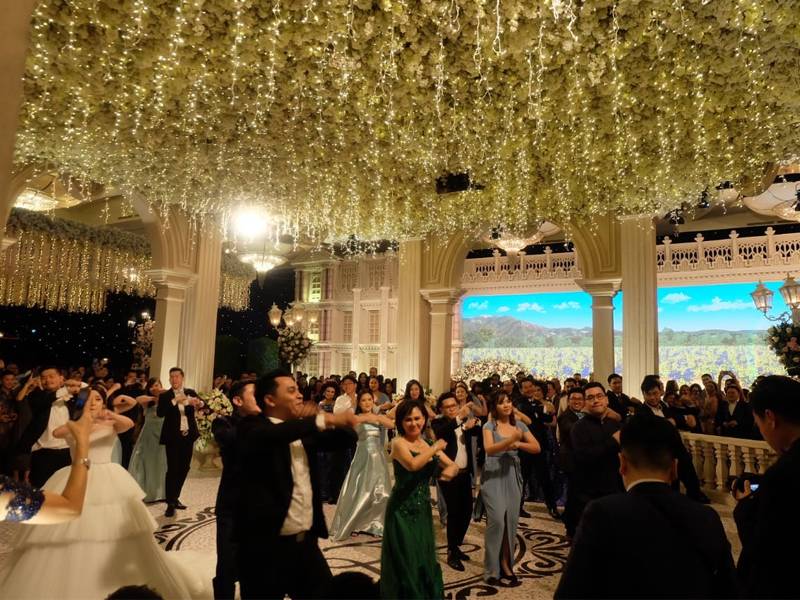 Foto: dok Rizki Ati Hulwa
Semakin seru lagi, pernikahan romantis ini dibungkus sangat apik dengan game seru yang melibatkan tamu-tamu. Ada yang saling berlomba pulsa paling banyak dan paling sedikit hingga Rp 0, kompetisi foto Instagram hingga doorprize beberapa berlian.