Foto: dok. Samantha Gades/ Unsplash
Banyak milenial saat ini menginginkan pernikahan outdoor. Salah satu alasannya karena resepsi di gedung sudah terlalu mainstream. Alasan lainnya, agar foto-foto di hari pernikahan terlihat lebih apik dan intimate saat berada di area taman.
Apapun alasannya, jangan khawatir karena sekalipun tinggal di kota besar seperti Jakarta yang penuh gedung pencakar langit, ternyata masih banyak tempat outdoor yang bisa Anda jadikan referensi untuk resepsi pernikahan.
Taman Kajoe
Beberapa dari Anda mungkin sudah kenal tempat yang berlokasi di Jakarta Selatan ini dari pernikahan penyanyi asal Ambon, Glenn Fredly dan Mutia Ayu. Mereka melangsungkan pesta pernikahan di Taman Kajoe ini. Bagi Anda yang suka pernikahan bertema rustic, pasti akan langsung merasa cocok dengan tempat yang memiliki kapasitas outdoor hingga 350 orang dan indoor 150 orang ini.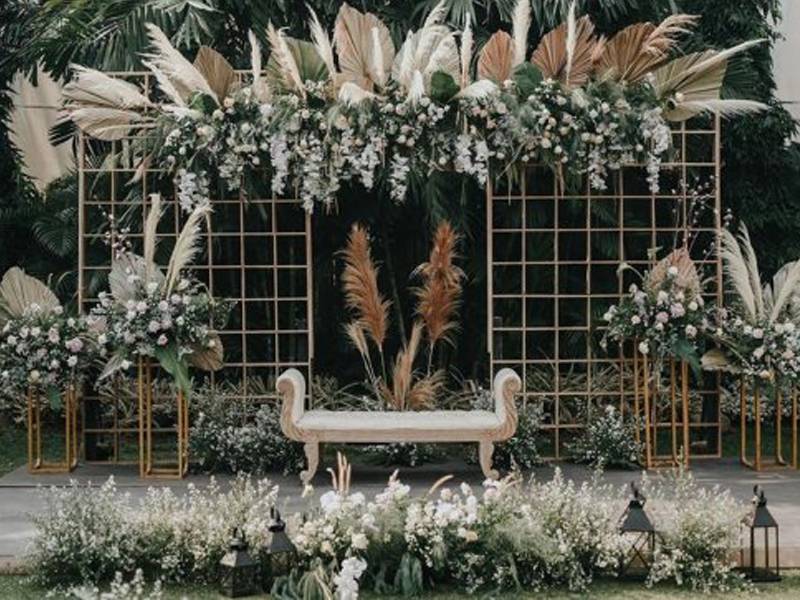 Foto: dok. Istimewa
Sekadar informasi, jika Anda ingin menyewa tempat romantis langganan para artis ini, Anda akan mendapatkan waktu booking selama 7 jam.
Rumah Budaya Puspo Budoyo
Masih di area selatan Jakarta tepatnya di Ciputat, ada sebuah sanggar budaya yang kerap dipilih untuk dijadikan lokasi resepsi pernikahan. Selain area outdoor-nya yang dipenuhi banyak pepohonan, Rumah Budaya Puspo Budoyo ini juga memiliki galeri seni yang cocok untuk dijadikan spot foto kekinian. Dindingnya dipenuhi ukiran yang kental akan nuansa seninya.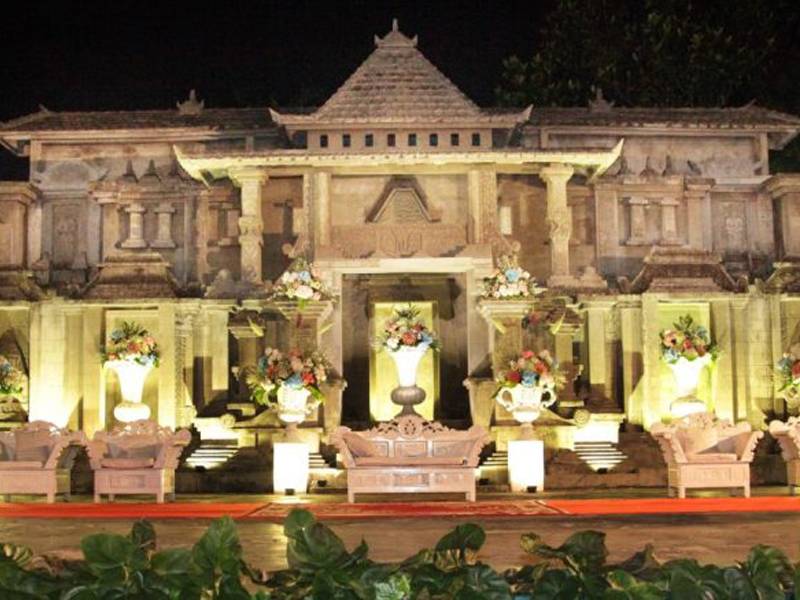 Foto: dok. Istimewa
The Imperium Kuningan
Apakah Anda punya mimpi untuk melangsungkan resepsi pernikahan outdoor dengan nuansa gedung tinggi dan city light kota Jakarta? The Imperium Kuningan bisa jadi pilihan yang tepat. Lokasi ini sangat cocok untuk pernikahan yang menggunakan adat tradisional hingga pernikahan modern karena areanya sangat fleksible.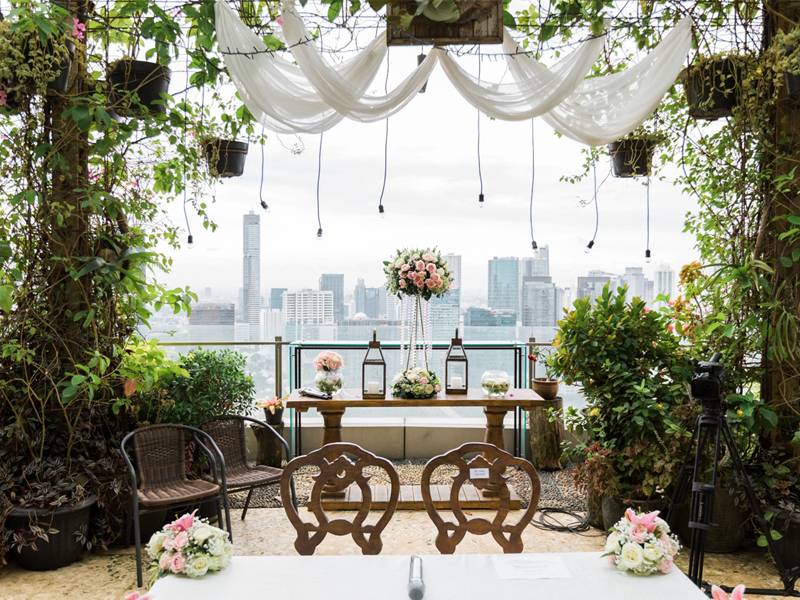 Foto: dok. Istimewa
Wisma Subud-Adipuri
Wisma Subud-Adipuri ini dipenuhi taman bunga dengan bangunan putih dua lantai yang berdiri kokoh di sampingnya. Wisma ini dapat mengakomodasi acara pesta pernikahan intimate sebanyak 200 orang di area outdoor dan 150 orang di dalam gedung.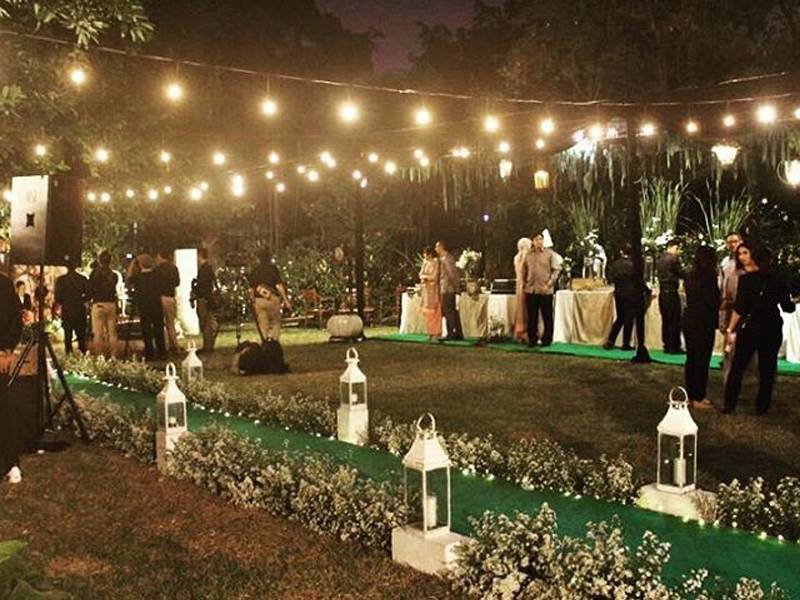 Foto: dok. Istimewa
Wisma ini berlokasi di Jalan Fatmawati Raya, Cilandak barat, Jakarta Selatan dan sangat mudah diakses karena dekat dengan Tol Lingkar Luar Jakarta.
Gedung Arsip Nasional
Ini adalah sebuah 'Gem' di tengah jantung kota Jakarta bagi Anda yang mendambakan resepsi pernikahan outdoor. Gedung Arsip Nasional yang terletak di kawasan Hayam Wuruk, Jakarta Pusat ini berada persis di pinggir jalan besar. Sekilas, gedung ini kerap terlewatkan pandangan mata, padahal gedung ini menawarkan sebuah area pernikahan yang cukup unik dengan latar museum bersejarah.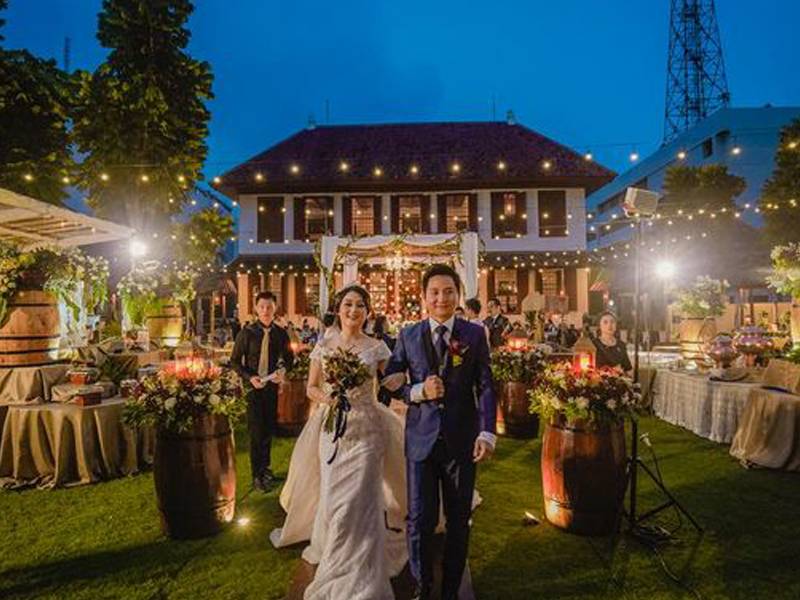 Foto: dok. Istimewa
Suasana vintage sudah pasti cocok untuk tema pernikahan di sini. Apalagi didukung dengan arsitektur gedung neo-klasik dengan luas halaman yang cukup besar dan bisa memuat hingga 1.000 orang.