Fungsi Lain Foto Pre-Wedding
Tidak hanya digunakan untuk ornamen dekorasi pernikahan yang biasanya diletakan di meja-meja di sudut ruangan. Kini banyak pasangan pengantin yang ingin memaksimalkan fungsi dari foto pre-wedding untuk dekorasi rumah yang akan mereka tempati berdua. Maka agar foto pre-wedding terus berada on trend tidak kehilangan masanya, sebelum menentukan konsep foto pre-wedding perlu dipertimbangkan setiap aspek konsep yang dipilih. Seperti yang dilakukan pasangan Adiza dan Arief, keduanya memilih 3 konsep yang disesuaikan dengan busana yang dikenakan.
"Kami menginginkan tema foto pre-wedding yang klasik dan timeless, karena itu akhirnya kami foto dengan outfit casual, formal, dan tradisional." Jelas Adiza yang sengaja memilih konsep klasik dan timeless karena sudah berencana akan mendekorasi ruang tamu dengan hasil foto-foto pre-weddingnya.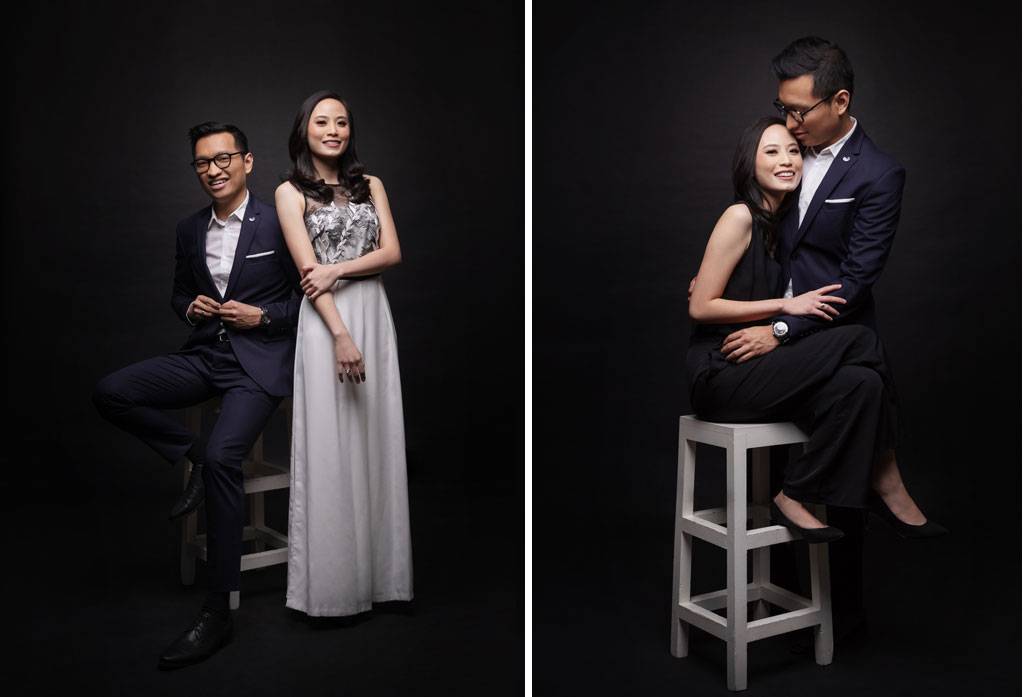 Urusan lokasi, sesi foto dikerjakan indoor yang lebih simpel dan praktis. Di Studio Dharmawangsa dengan vendor foto tetap yang mengerjakan foto dari lamaran hingga pernikahan, keduanya mempercayakan Fotologue sebagai vendor foto. Setelah melihat seluruh hasil foto, dugaan Adiza dan Arief tidak meleset. "Kami puas sekali dengan Fotologue karena selalu membuat suasana foto menyenangkan dan rileks. Kita foto sambil bercanda penuh tawa and i think it shows in the result," ungkap Adiza.