Foto: dok. Wedding Festival

Gaun simple atau sederhana namun terkesan berkelas menjadi pilihan utama pengantin wanita saat ini. Kesan sederhana bukan berarti tidak elegan lho. Hal ini dibuktikan oleh duo desainer kekinian Julianto dan Verena Mia yang menghadirkan koleksi gaun pernikahan yang simple namun berkelas saat Wedding Celebration Festival (WCF) 2019 berlangsung di Jakarta Convention Center.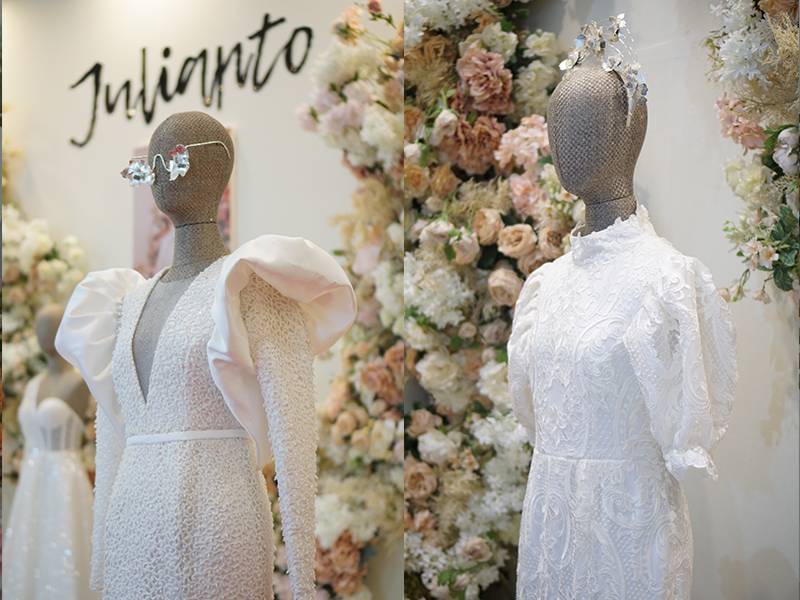 Foto: dok. Vaesy

Julianto sendiri membawa lima gaun dan satu kebaya pernikahan khusus untuk WCF 2019 bertemakan Romantic Blossom sesuai dengan tema WCF di penghujung tahun 2019 ini. Keenam pakaian tersebut berwarna putih dengan tipe bervolume pada pinggang dan lengan.

Julianto menyebutkan bahwa pemakaian gaun berwarna putih masih menjadi pilihan utama bagi pengantin wanita. Begitu juga dengan kebaya yang masih banyak dicari bagi pengantin yang ingin mengadakan pernikahan tradisional. Menurutnya, tidak semua ingin gaun modern atau internasional di hari pernikahan, sebagian masih ingin menggunakan kebaya atau pakaian tradisional.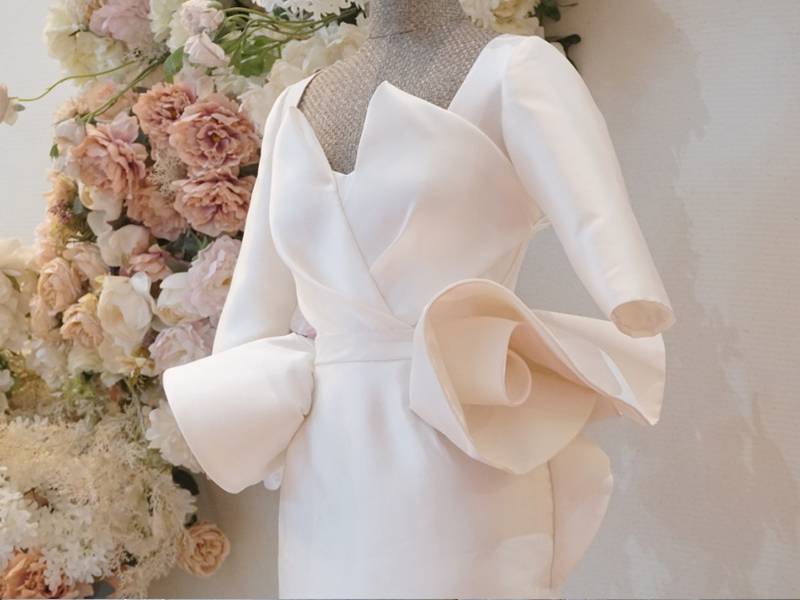 Foto: dok. Wedding Festival

Pada WCF 2019 ini, Julianto menawarkan pakaian simple namun tetap dengan ciri khasnya dengan pemakain payet di beberapa bagian. Julianto juga menawarkan paket-paket khusus seperti Silver Package di kisaran Rp 30 juta, Gold Package di kisaran Rp 40 juta, dan Platinum Package di kisaran Rp 55 juta (termasuk foto prewedding, jas dan kebutuhan prewedding lainnya).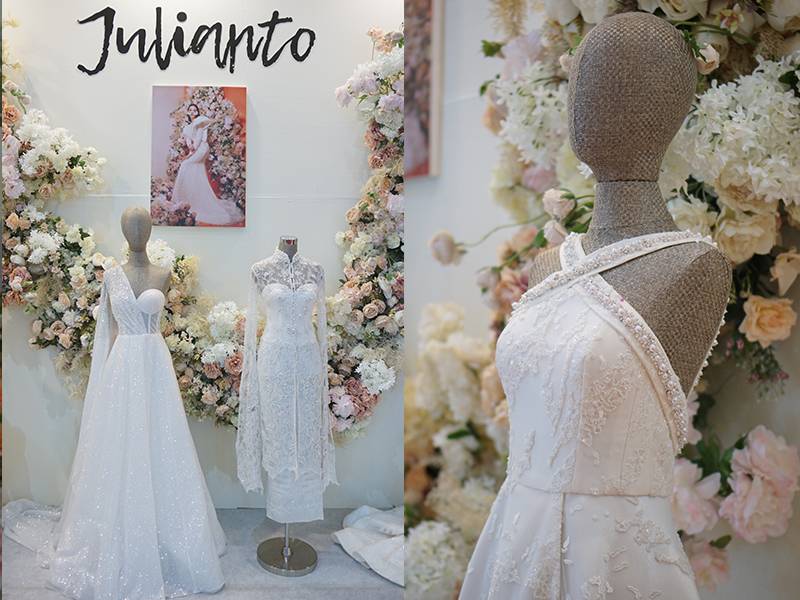 Foto: dok. Vaesy

Untuk paket kebaya, Julianto menawarkan sort kebaya, long kebaya, long kebaya with tail dan custom skirt. Ada juga paket party dress untuk orang tua dan saudara pengantin. Selain paket-paket tersebut, Julianto juga menyediakan pakaian yang bisa disewa, pakain tersebut bisa di-custom dan bisa menyewa gaun yang sudah tersedia (rent available).

Hampir sama dengan Julianto, Verena Mia juga membawa gaun-gaun pernikahan yang simple dan mewah ke WCF 2019. Memang Verena Mia selalu membawa khasnya yang simple namun berkelas dengan tidak memakai banyak brukat yang terlalu besar. Verena Mia lebih memilih brukat yang tipis dan tidak terlalu banyak ornamen sehingga cocok untuk digunakan di pernikahan indoor dan outdoor. Verena Mia juga menyediakan paket wedding gown (custom rent) dengan biaya mulai dari Rp 35 juta, ada juga paket ready to wear (rent) yang dimulai dari Rp 10 juta dan masih banyak paket-paket lainnya yang bisa disesuaikan dengan budget Anda masing-masing.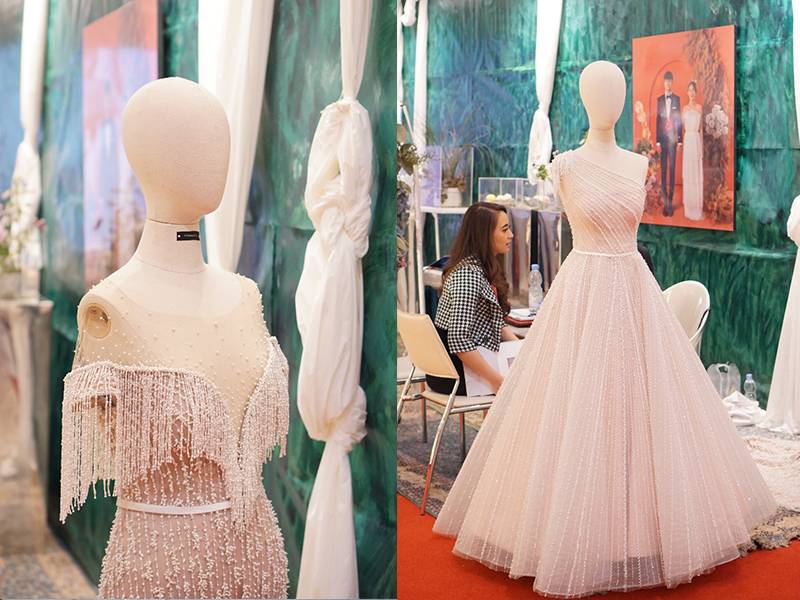 Foto: dok. Wedding Festival

Bila Anda masih memerlukan info lebih lanjut mengenai gaun simple dan mewah tersebut, Anda bisa datang langsung ke WCF 2019 yang berlangsung selama tiga hari tanggal 22-24 November 2019 di JCC, tentunya Anda diberikan penawaran diskon khusus bila deal saat pameran berlangsung. Namun, jika tak sempat datang ke WCF 2019, Anda bisa langsung menghubungi duo desainer tersebut di Instagram @julianto.official untuk gaun Julianto dan info@verenamia.com atau Instagram @verenamia untuk gaun Verena Mia. Jangan lupa juga untuk selalu cek instagram @weddingku untuk informasi lengkap mengenai pernikahan.