Backdrop adalah salah satu unsur yang dapat menjadi daya tarik dan membuat suasana di photo booth Anda menjadi lebih hidup. Ayo, kreasikan backdrop photo booth Anda agar terlihat unik, kreatif, dan menarik. Berikut adalah beberapa ide backdrop dari Weddingku.
Cinderella Carriage
Jika pesta pernikahan Anda bertema fairytale, membuat dekorasi berupa Cinderella carriage dapat menjadi ide yang menarik untuk backdrop photo booth Anda. Selain dapat memberikan nuansa fairytale dalam pesta pernikahan Anda, Cinderella carriage dijamin akan menarik para tamu untuk berfoto di depannya.
Mini Van
Bagi penyuka barang-barang antik dan memilih tema vintage untuk pesta pernikahan Anda, mengapa tidak mencoba untuk menyewa mobil antik seperti mini van untuk dipajang di lokasi pesta pernikahan Anda sebagai backdrop photobooth? Karena ukurannya yang cukup besar, backdrop berupa mini van ini akan lebih cocok bagi Anda yang mengadakan pesta pernikahan di lokasi yang terbuka, seperti taman atau hutan.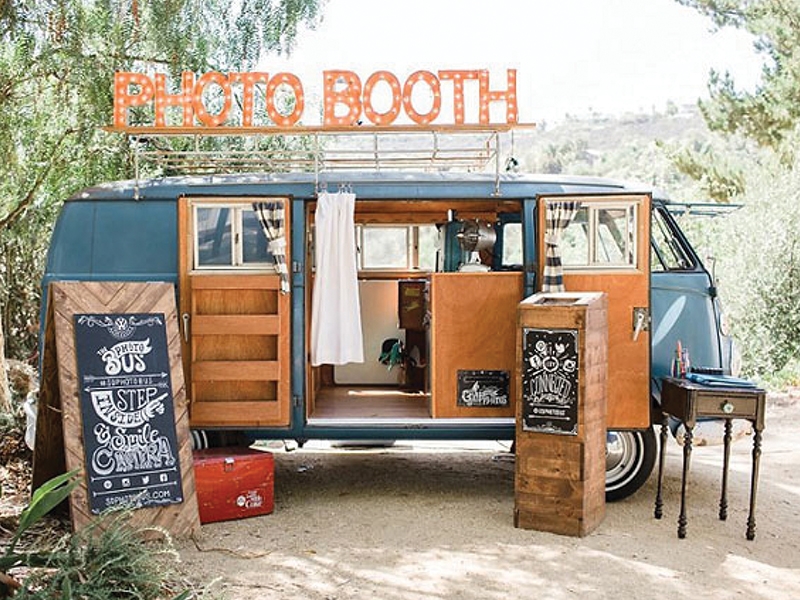 Attractive Wallpaper
Pilihan wallpaper yang lucu dan menarik juga dapat menjadi latar belakang yang menambah keceriaan pada hasil photo booth para tamu undangan Anda. Anda dapat menyesuaikan gambar wallpaper dengan tema pesta pernikahan Anda, seperti wallpaper bergambar binatang-binatang laut untuk Anda yang memilih tema ocean, atau wallpaper bergambar bunga-bunga yang vintage untuk Anda yang memilih tema romantic vintage.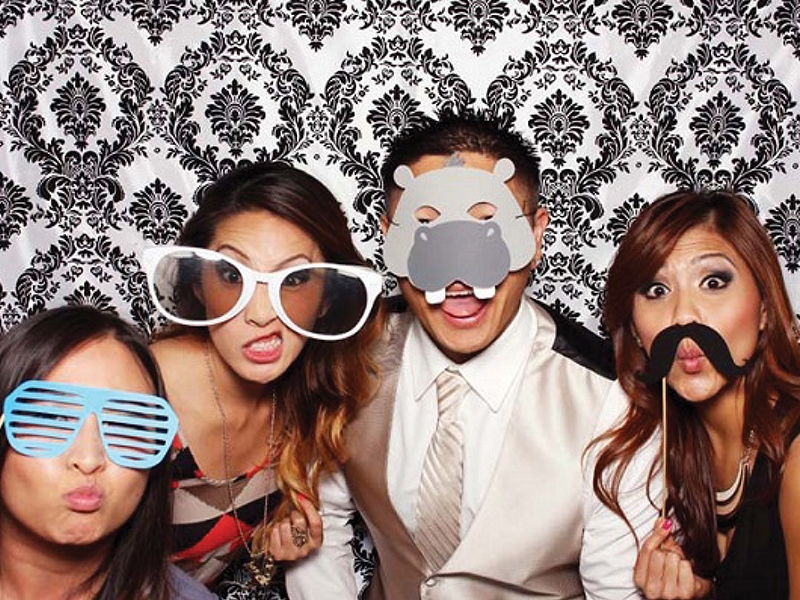 Standing Words
Atau Anda juga bisa menyusun huruf-huruf berukuran besar yang dapat menyala, membentuk sebuah kata seperti "Love" atau insial nama Anda dan pasangan sebagai latar belakang photo booth Anda. Walaupun terlihat sederhana, Anda dapat menggunakan ide backdrop tersebut untuk membentuk satu kata yang mewakili perasaan Anda dan pasangan.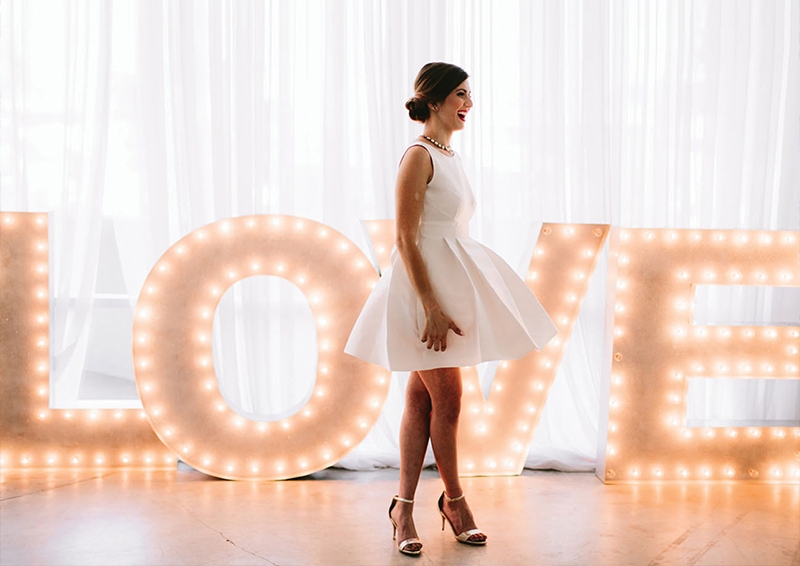 Garden Theme
Bagi Anda yang memilih tema pesta pernikahan garden, Anda juga dapat menyesuaikan backdrop photo booth dengan dekorasi pada pesta pernikahan Anda. seperti menaruh bangku taman beserta rusa-rusa di sebuah spot yang sudah dipenuhi dengan hiasan daun-daunan dan bunga khas taman untuk berfoto.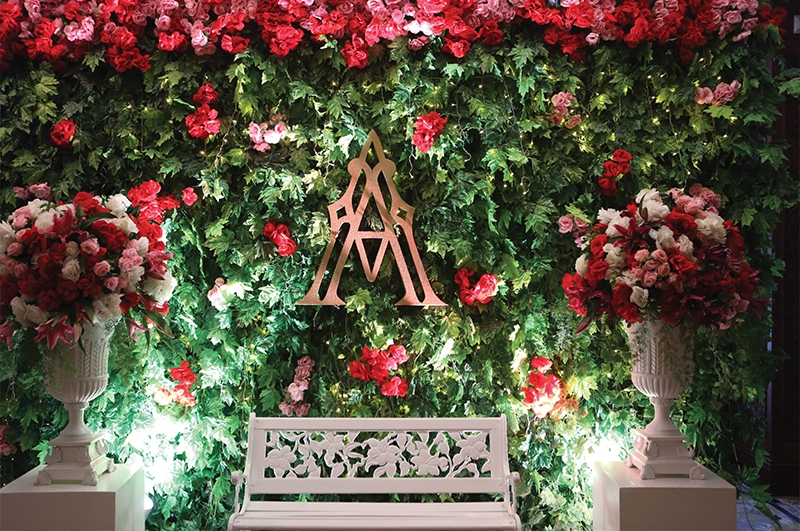 Foto: PPF Photogrpahy, for Andy & Angel Wedding
Wedding Wonderland
Atau Anda juga bisa menghadirkan konsep photo booth terbaru dari Moments To Go, yaitu Walk of Fame – Green Screen! Konsep Walk of Fame ini sangat seru karena tamu undangan Anda dapat berfoto di depan green screen dan memilih berbagai template yang lucu-lucu dan unik sebagai background-nya.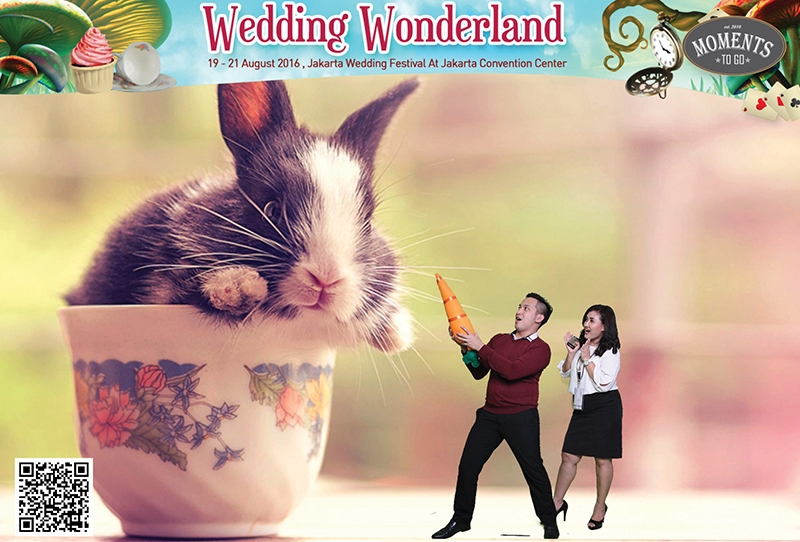 Foto: Moments To Go
Photo Main Image: Momento Chronos
Teks Eva Tanty Sari