Perasaan berbunga-bunga dan takjub akan kamu rasakan ketika memasuki area venue pernikahan outdoor yang diadakan di The Hampton Garden, The Langham satu ini. Venue outdoor dengan skyscraper view nya yang futuristik ini berhasil di sulap oleh Lotus Design hingga menjadi area pernikahan yang romantis nan mewah dengan tema Luxurious Romantic Garden. Poin utama konsep ini, adalah penggunaan bunga-bunga yang dominan di seluruh area venue. Lovely Couples bisa menemukan bunga mawar yang identik dengan perasaan cinta di berbagai spot venue, mulai dari table setting serta bridal stage yang turut dikombinasikan dengan jenis bunga lain, namun masih dengan nuansa yang senada, yaitu nuansa merah muda dan putih yang menambah romantisme momen pernikahan dua sejoli ini.

Penggunaan lampu kristal, bunga wisteria putih yang menggantung beserta dengan LED lights berwarna hangat yang tersebar di bagian atas venue, membuat tampilan dekorasi kali ini semakin mewah. Konsep Garden Wedding ini sedang menjadi trend di tahun ini loh Lovely Couples! Bagaimana, apakah kamu tertarik untuk menggunakannya di pernikahan kamu?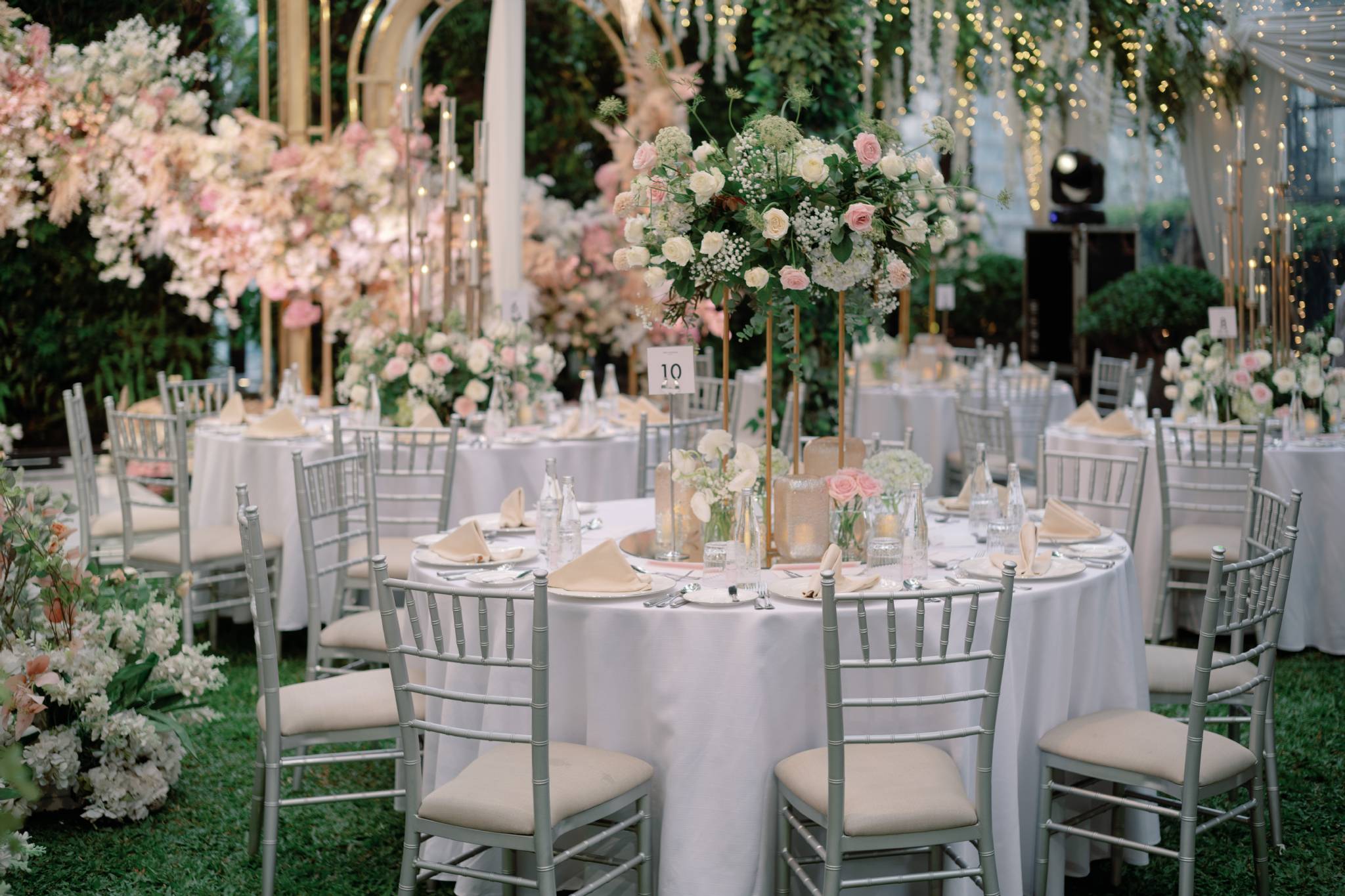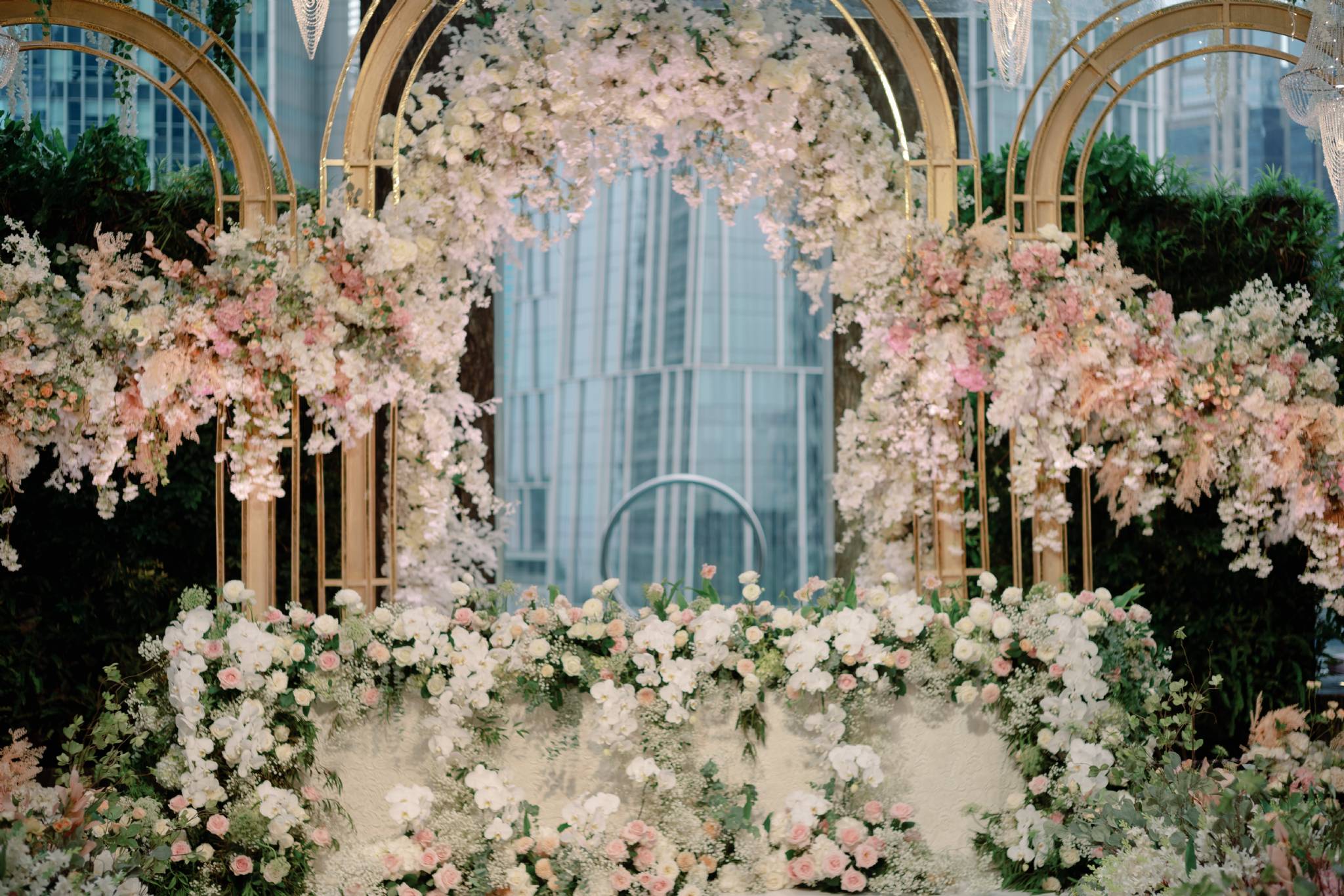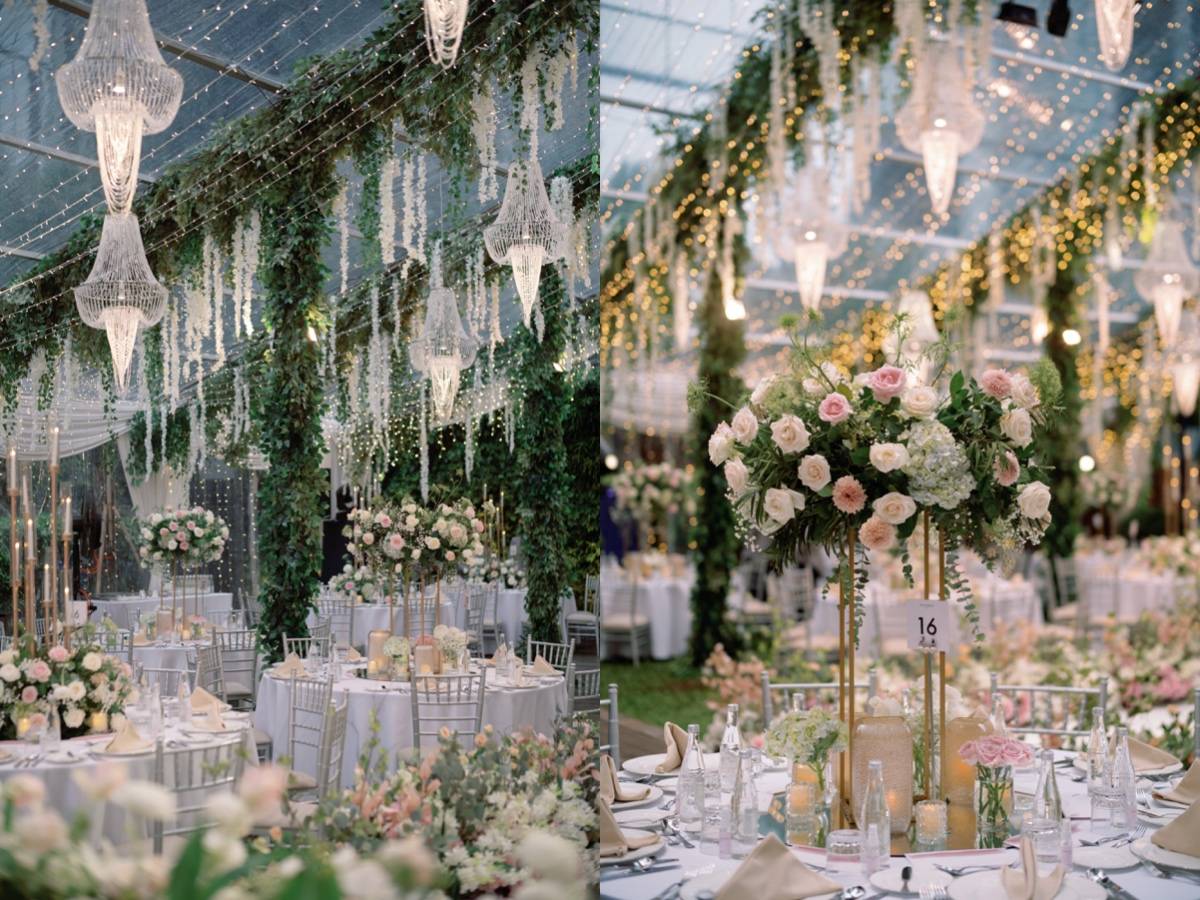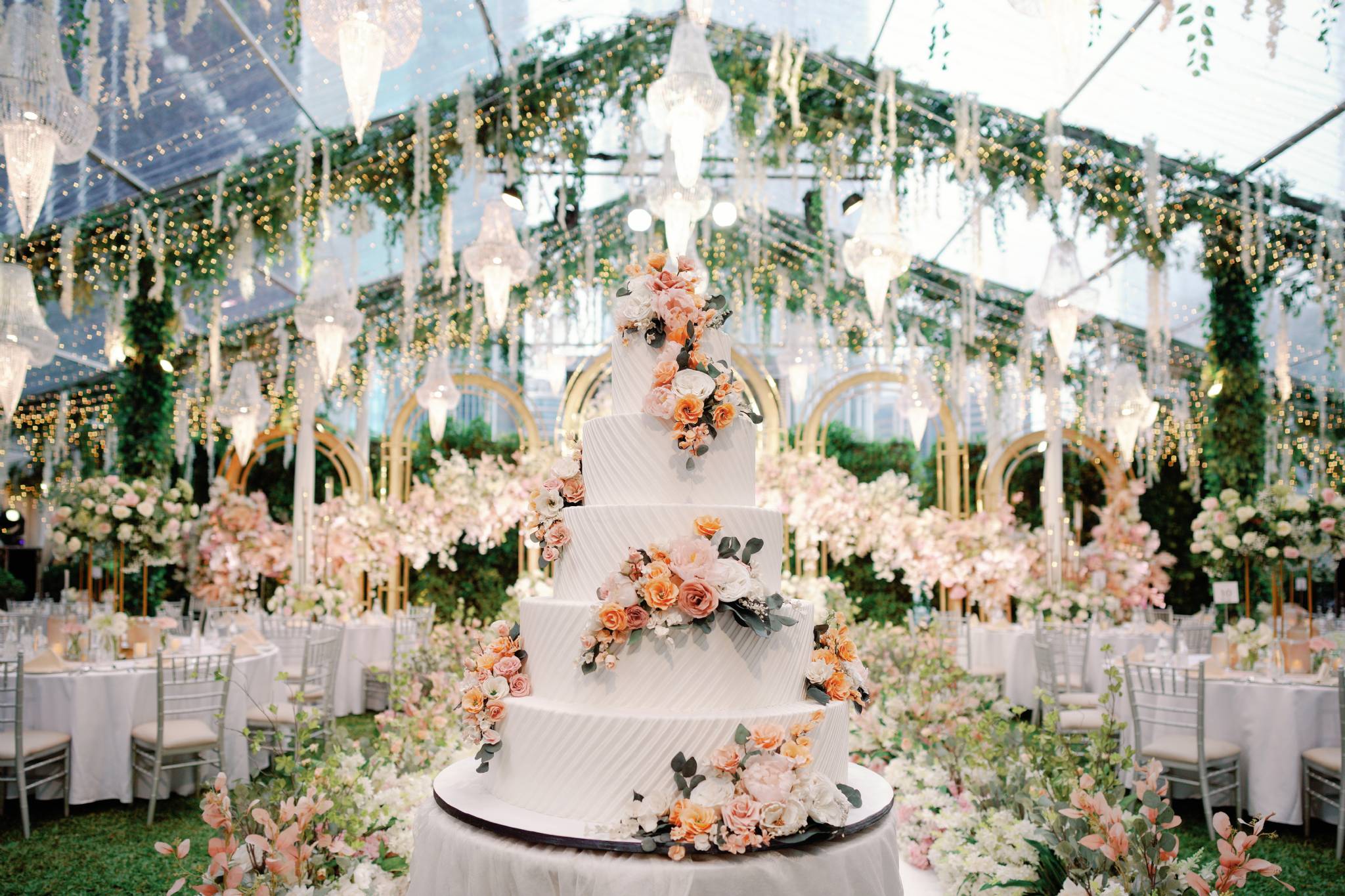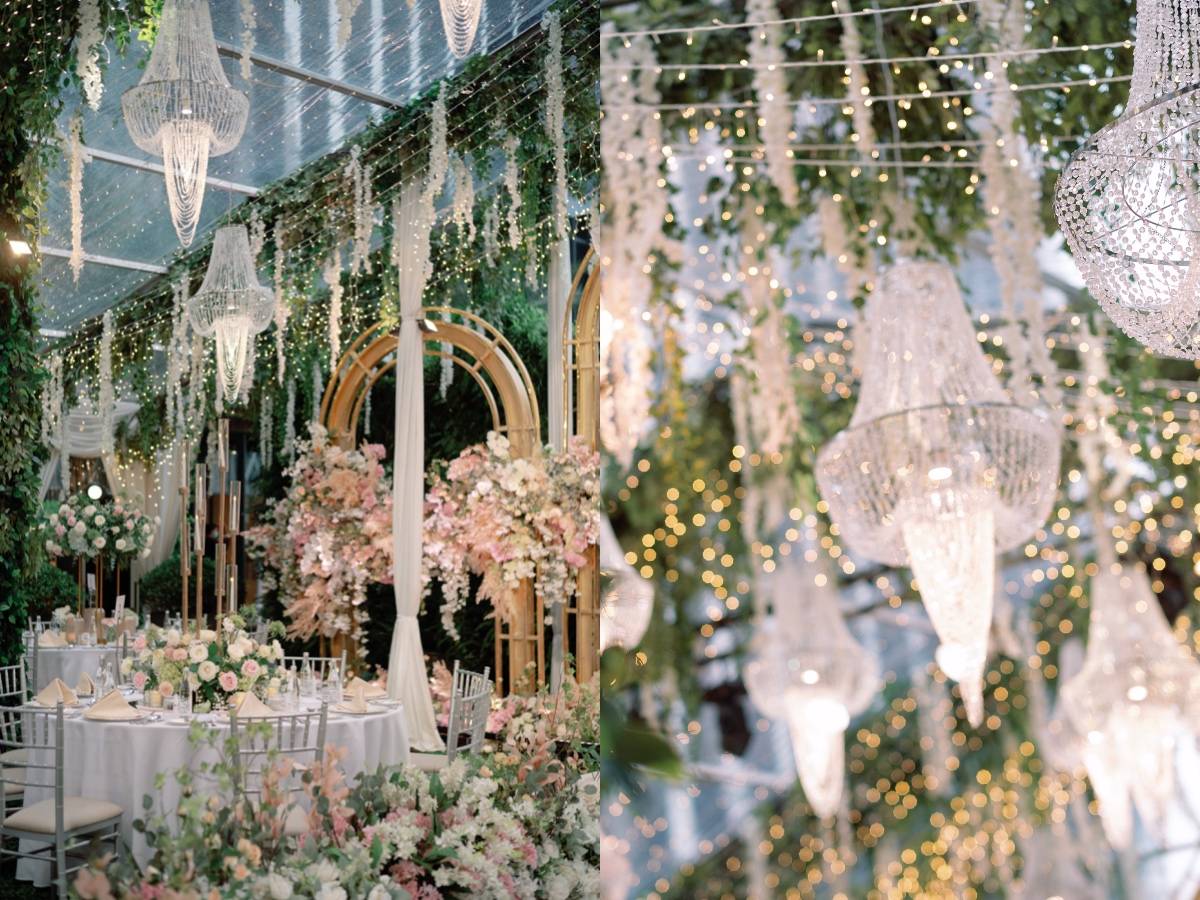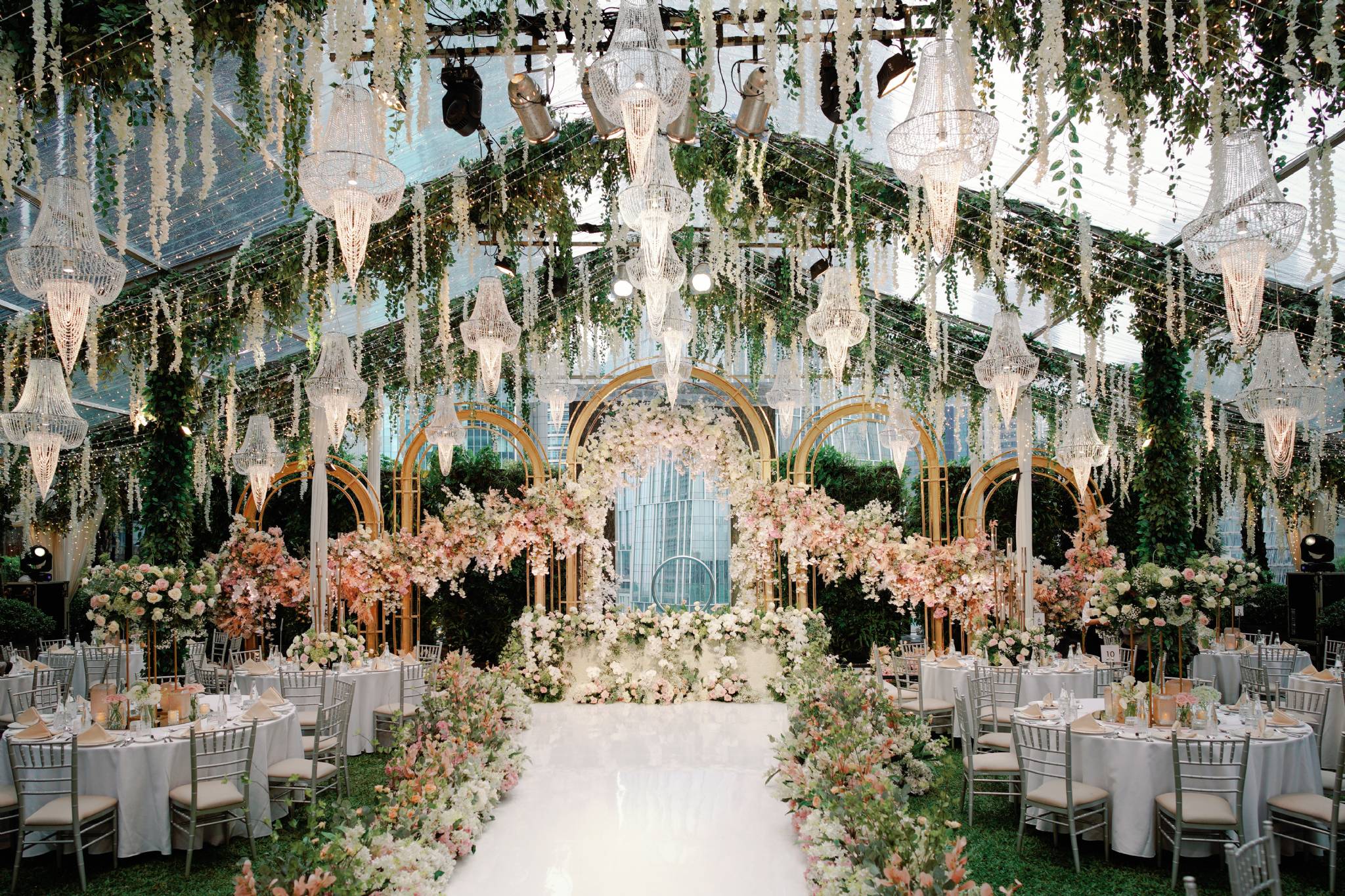 Lotus Design akan memamerkan dekorasi masterpiece berkonsep modern outdoor wedding dalam A Celebration of Love, Luxury Wedding Showcase pada hari Sabtu & Minggu, 18 - 19 Juni di The Langham, Jakarta.
Experience Luxurious Wedding Installation dengan berbagai konsep, mulai dari Oriental, Indonesia, hingga Modern Outdoor. Don't miss this opportunity to get limitless wedding inspiration and make your dream wedding happen.
Decoration: Lotus Design | WO: Pinkbow | Photo & Video: Hope Portraiture | Wedding Cake: Ivoire Design | Tent: VIP Tent