Di era modern ini Destinasi Pernikahan seringkali menjadi pilihan para calon pengantin yang mengidam-idamkan pernikahan yang intimate, dengan suasana unik dan berbeda. Salah satu konsep Destinasi Pernikahan idaman adalah yang berlokasi di tepi pantai pasir putih, dengan desiran suara ombak ketika Anda dan pasangan mengucap janji suci pernikahan, dengan ditemani anggota keluarga terdekat. The Royal Santrian Villas Bali, luxury Beach Villa yang terletak di Tanjung Benoa, menawarkan suasana pernikahan seindah surga dengan vibes yang super romantis.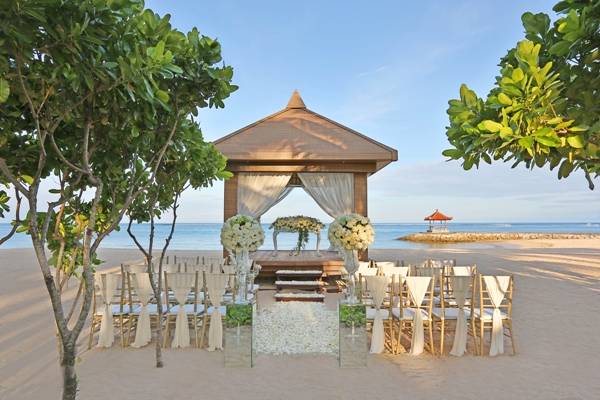 Beberapa wedding venue yang ada di The Royal Santrian Villas Bali adalah The Royal Orchid, The Real Infinity, The Royal Ulu Shanti dan Dinner Party Plan. Bagi Anda dan pasangan yang ingin melangsungkan pernikahan dengan skala kecil dan intimate di tengah pantai pasir putih dengan suasana tropis Bali, sangatlah cocok melangsungkan pernikahan di The Royal Orchid, sementara The Real infinity memberikan Anda pengalaman menikah di atas infinity pool. The Royal Ulu Shanti ceremony cocok bagi Anda yang ingin menikah dengan tema tepi pantai yang eksotis, elegan namun tetap dibalut suasana tropis. Dan yang terakhir Dinner Party Plan di halaman rumput luas, yang dikellilingi pohon kelapa, cocok banget sebagai tempat melangsungkan resepsi dengan private dinner, yang dapat menampung hingga 300 orang.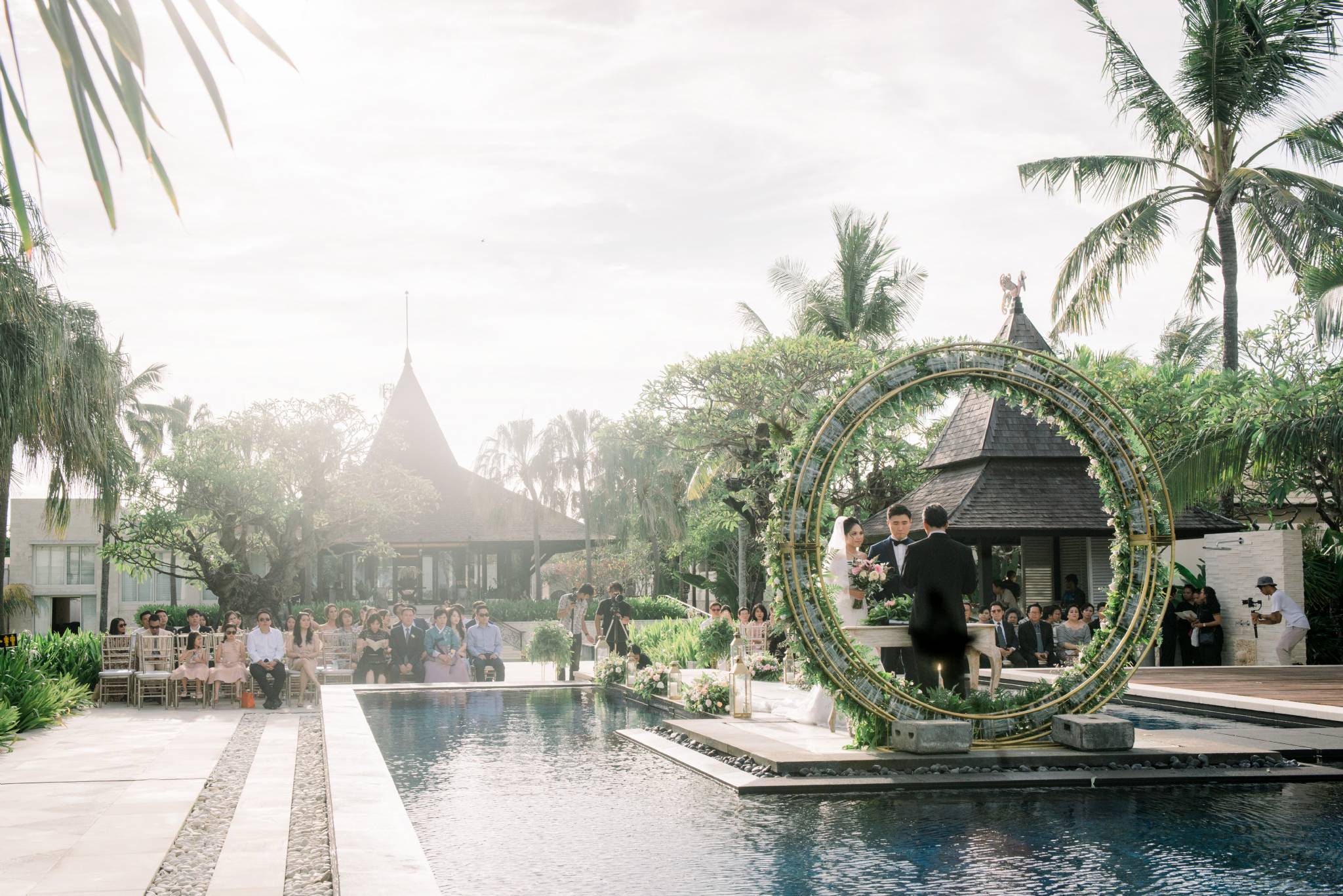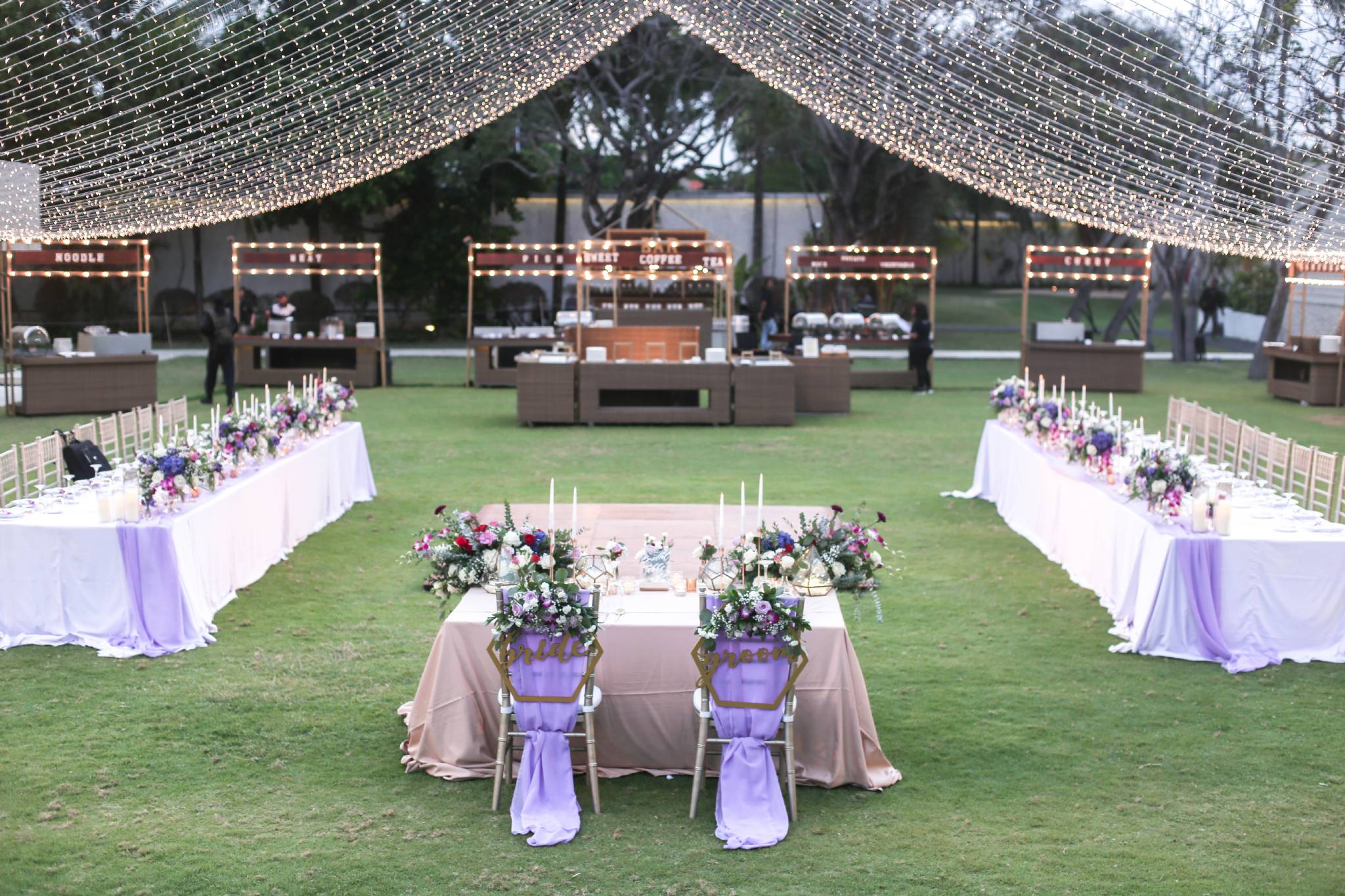 Resort ekslusif dengan 22 boutique villa mewahnya ini dapat menjadi pilihan bagi Anda yang ingin menyelenggarakan pernikahan di Bali, dengan suasana kebersamaan yang hangat bersama keluarga terdekat dan kerabat.