Foto: dok. Freepik
Melakukan foto pre-wedding saat ini mungkin sudah menjadi ritual bagi pasangan yang ingin menikah. Beberapa pasangan malah menganggap foto pre-wedding ini adalah ritual yang tak kalah penting dan menjadi bagian dari persiapan pernikahan.
Saat ini, sudah tidak zaman foto pre-wedding yang biasa-biasa saja karena foto pre-wedding tak melulu soal pengambilan gambar saja, tapi juga salah satu proses penceritaan kisah cinta Anda pada publik. Foto pre-wedding yang berkonsep unik dan lain dari yang lain menjadi impian pasangan 'zaman now' yang ingin menikah. Berikut konsep foto pre-wedding out of the box yang bisa Anda pilih.
Konsep Anak Sekolah
Bila Anda dan pasangan sudah menjalin hubungan sejak zaman SMA, konsep ini sangat cocok dijadikan tema pre-wedding. Momen ini juga akan membuat Anda dan pasangan bernostalgia ke masa-masa indah sekolah saat itu.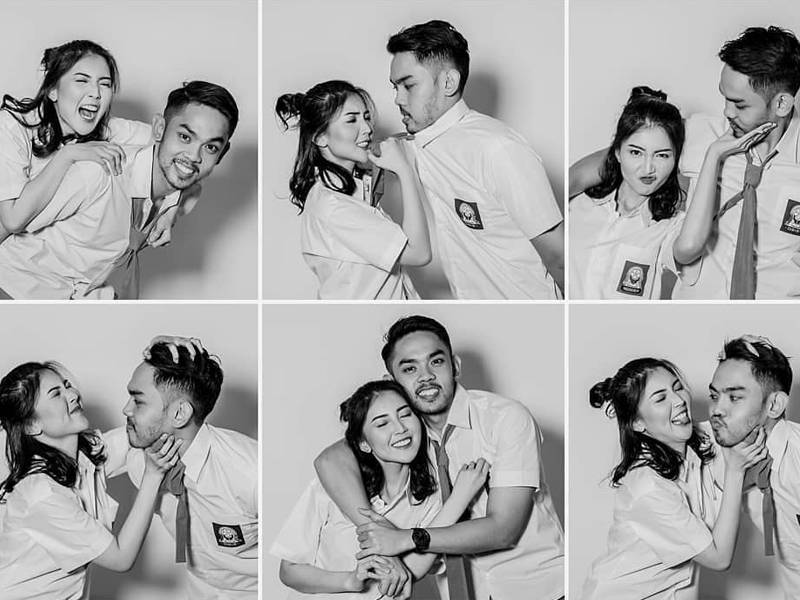 Foto: dok. Why Moments/ Instagram
Anda bisa menggunakan pakaian sekolah lalu memilih sekolahan sebagai lokasi foto. Hal ini akan menjadi cerita pada anak-cucu Anda dan pasangan nantinya.
Konsep 'Back in Time'
Konsep ini dijamin anti-mainstream. Anda dan pasangan bisa bergaya seperti saat pertama kali bertemu di tempat yang sama pula. Anda juga bisa berkostum ala 'zaman old' yang juga didukung dengan properti vintage.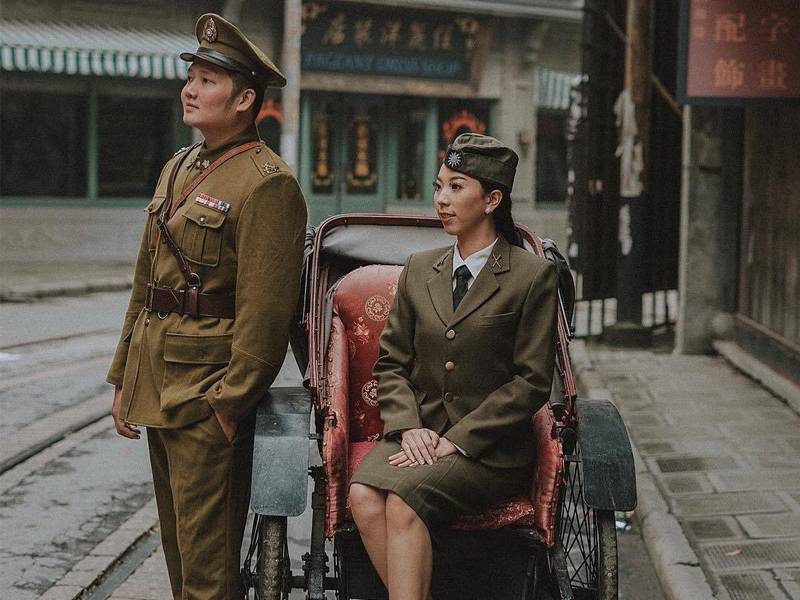 Foto: dok. Nobel Photography/ Instagram
Konsep Profesi
Sesi pemotretan pre-wedding ini akan sangat menyenangkan karena membangkitkan ingatan masa-masa indah cinta lokasi (cinlok) Anda dan pasangan. Jadi senyum-senyum sendiri.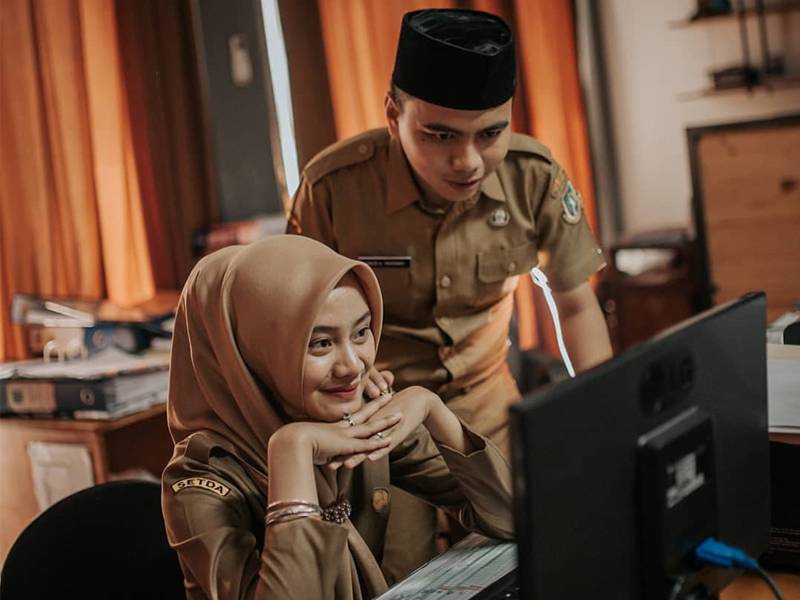 Foto: dok. Naturallica Photo/ Instagram
Konsep Under Water
Konsep ini memang sedikit ekstrim, namun belum banyak orang yang melakukannya. Salah satu syarat melakukan konsep ini, Anda harus pandai benerang, atau setidaknya Anda dan pasangan tidak takut air. Ada banyak pose menarik yang bisa Anda lakukan dengan pasangan untuk foto sesi ini, bila kurang menarik Anda bisa menambahkan properti yang tahan air.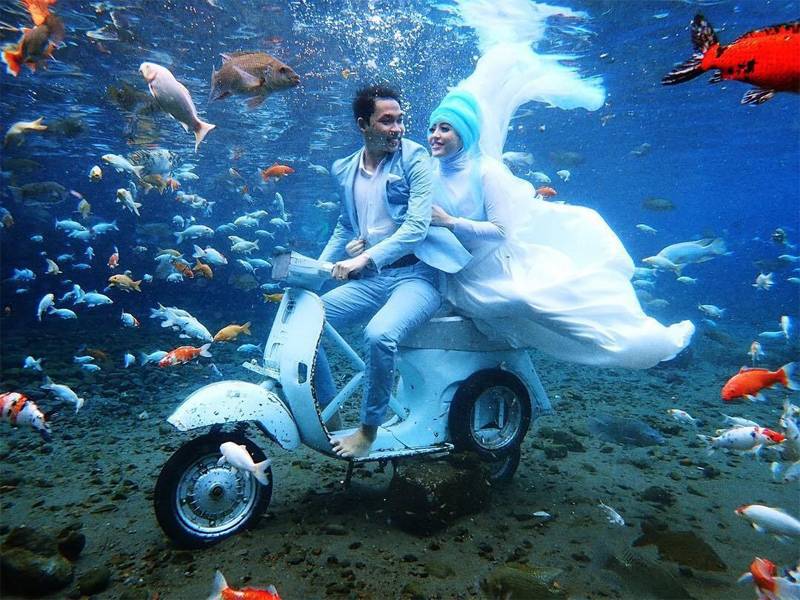 Foto: dok. Ruang Photo Works/ Instagram
Konsep Pacaran
Apa yang Anda dan pasangan lakukan saat pacaran? Lakukanlah kegiatan yang sering Anda lakukan saat pacaran dulu sebagai konsep foto. Misalnya berbelanja di pusat perbelanjaan dengan memegang kantong belanja, ngopi di cafe, bahkan bermain di tempat hiburan.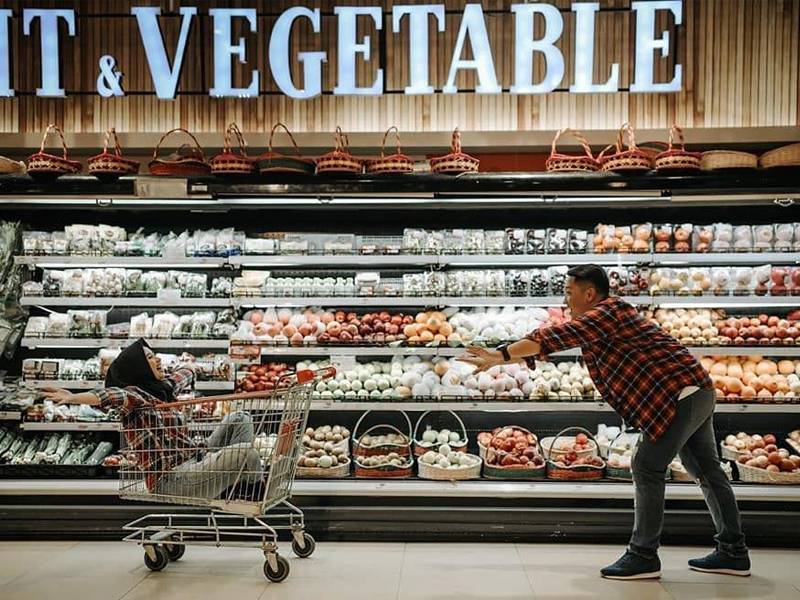 Foto: dok. Attarakha Fotografi/ Instagram
Silhouette di Bawah Payung
Tidak perlu ribet untuk menghasilkan foto yang indah dan unik, dengan hal yang sederhana saja sudah bisa menghasilkan foto yang romantis dan tak terpikirkan oleh orang lain. Berpose di bawah payung dan di bawah hujan dengan sedikit sentuhan seni digital foto ini akan tampak apik.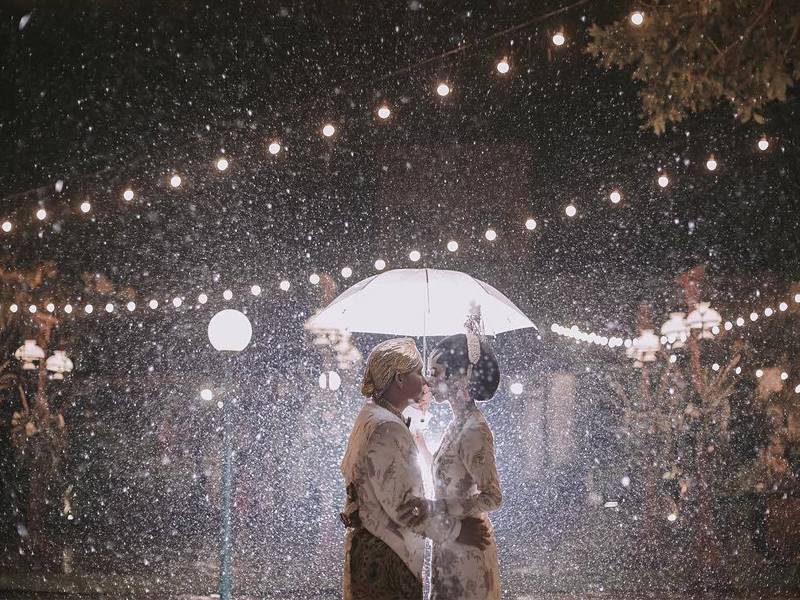 Foto: dok. mphotography_id/ Instagram
Hal-hal kecil tersebut bisa menjadi ide foto pre-wedding Anda. Dijamin akan sangat memorable. Jadi, konsep unik mana yang menjadi pilihan Anda dan pasangan untuk pre-wedding?