Dari banyaknya para pasangan yang sudah berbagi kisah dan pernikahan mereka di Share the Tales majalah Weddingku, kami merangkum tema-tema pernikahan yang paling populer dan menjadi favorit bagi kebanyakan para pasangan yang juga bisa memberi inspirasi bagi Anda.
1. Rustic
Banyak para pasangan pengantin yang mengusung tema rustic, karena tema tersebut dapat memberi kesan yang hangat bagi pesta pernikahan mereka. Untuk menciptakan tema rustic, Anda dapat mengambil warna dan elemen dekorasi dari gaya shabby chic, yang identik dengan warna pink dan pastel, motif bunga dan nuansa romantis, namun jangan lupa juga untuk tetap menonjolkan suasana country dengan dominasi unsur kayu dan vintage yang kuat yang menjadi ciri khas dari tema rustic.
Dekorasi Stupa Caspea
Foto Terralogical Wedding Photography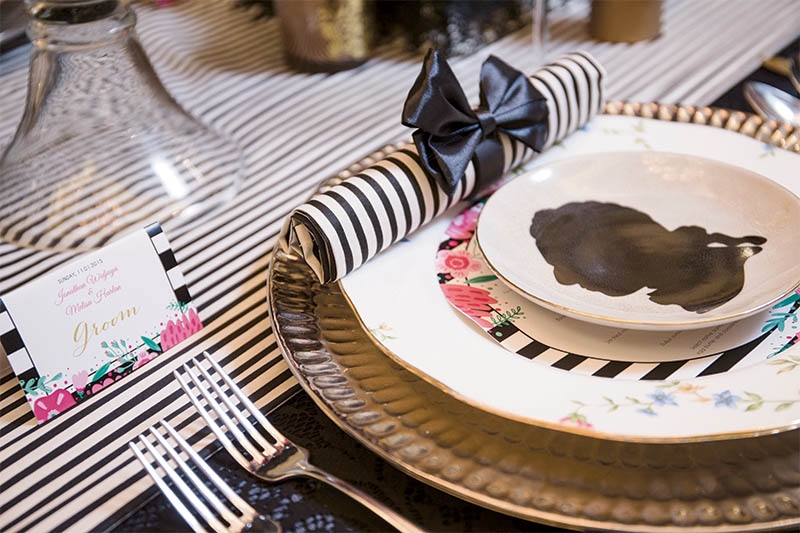 2. Vintage
Tema vintage memiliki cakupan yang luas baik dari ide maupun tema itu sendiri, tergantung pada era spesifik apa yang ingin Anda usung mulai dari gemerlap tahun 20-an sampai dengan gaya funky tahun 80-an. Pikirkan dan pilihlah apa yang benar-benar menjadi style dan era Anda dan gali sebanyak mungkin tentang hal-hal yang bisa membawa Anda bernostalgia dan kembali ke zaman tersebut. Biasanya kebanyakan pesta pernikahan mengambil inspirasi dari novel atau film yang terkenal pada zaman itu.
Dekorasi 4 Seasons Decoration
Foto Antheia Photography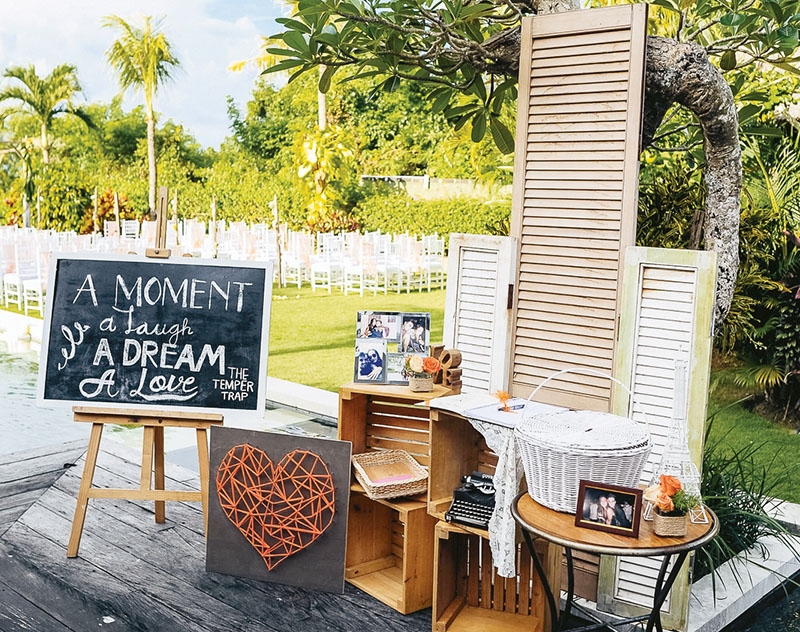 3. Garden
Dari sekian banyak pasangan yang menyelenggarakan pesta pernikahan mereka di ruangan terbuka, tema garden-lah yang paling banyak dipilih dan menjadi favorit! Tidak hanya di ruangan terbuka, Anda juga bisa membawa nuansa taman yang hijau dan romantis dengan dekorasi pepohonan dan hiasan bunga-bunga ke dalam tempat resepsi Anda di ruangan tertutup dan menyulap ballroom Anda menjadi taman atau bahkan hutan yang magical dan mengagumkan.
Dekorasi Jonquilla Florist & Décor
Foto Michael Timothy Photoworks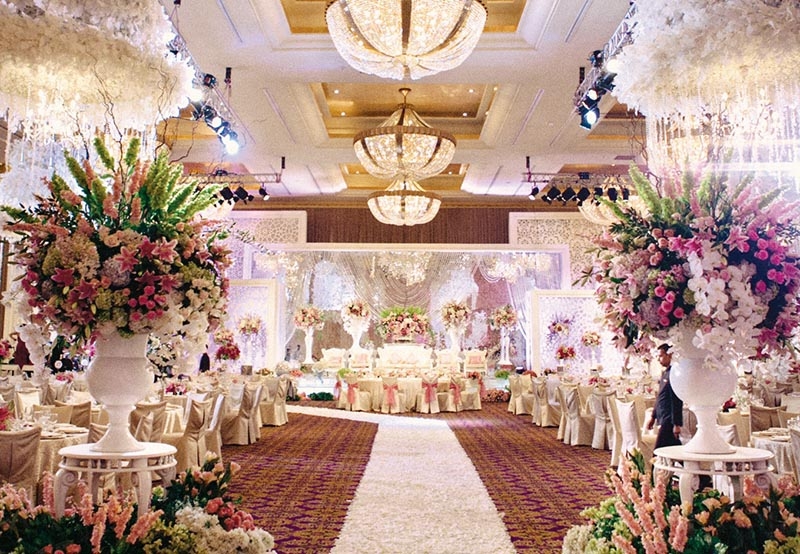 4. Classic Romance
Tema klasik adalah tema yang abadi dan tidak akan pernah ketinggalan zaman sampai kapanpun. Tema ini pun paling digemari oleh para pasangan pengantin karena terkesan formal dan cocok untuk acara pernikahan. Para orangtua dan keluarga besar juga pasti akan menyukainya karena gaya dekorasi klasik sesuai dengan segala usia dan selera. Penuhi tempat pesta pernikahan Anda dengan dekorasi berwarna pink dan hiasan bunga-bunga untuk mendapatkan nuansa romantisnya.
Dekorasi Lotus Design
Foto Foto Expression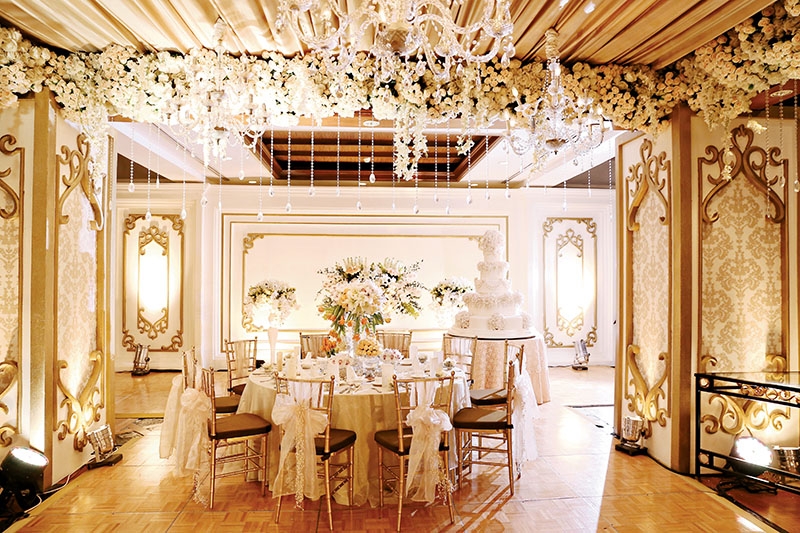 5. Elegant
Tema elegan juga adalah salah satu tema favorit pasangan pengantin Share the Tales di majalah Weddingku. Dominasi warna-warna lembut seperti putih, ivory, pastel atau nude pada dekorasi adalah kunci untuk membuat pesta pernikahan yang cantik, elegan, dan mewah.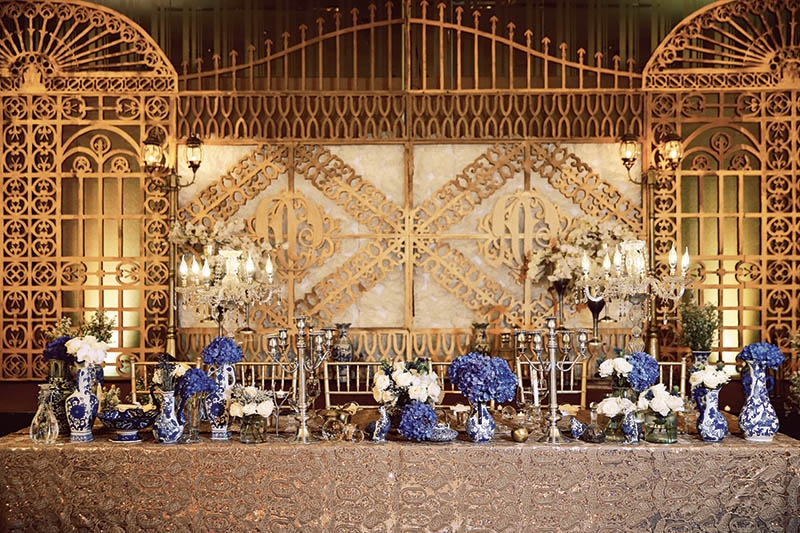 6. Ethnic or Multicultural
Pernikahan etnik atau multikultural adalah tentang menonjolkan sebuah budaya atau menggabungkan dua budaya, tradisi, dan keluarga menjadi satu kesatuan yang indah. Tampilkan warna-warna yang kaya seperti emas, merah dan hijau serta tambahkan dekorasi etnis khas daerah Anda berasal. Tema pesta etnik Anda akan semakin sempurna jika Anda juga mengundang penari, pemusik atau entertainer lainnya yang menampilkan kesenian daerah Anda.
Dekorasi Tearose Wedding Designer
Foto Axioo

Teks Eva Tanty Sari