Foto: newyorker.com
Sebagian besar kaum hawa pasti memiliki pernikahan yang diidam-idamkan. Biasanya mereka akan mempersiapkan dengan matang tanpa melupakan hal kecil sekalipun termasuk tema yang disukai. Bagi Anda pecinta novel romansa The Great Gatsby, Anda bisa menjadikannya sebagai inspirasi tema pernikahan. Apalagi novel ini sudah di film-kan pada tahun 2013.
Menggambarkan 'Era Jazz' The Great Gatsby, tema ini identik dengan kemewahan karena pada masa itu merupakan masa kemakmuran Amerika di tahun 1920-an. Walaupun begitu, wanita bebas berekspresi dengan memotong pendek rambut mereka, termasuk dengan memakai pakaian yang mini. Berikut mini dress yang bisa Anda gunakan di hari pernikahan.
Flapper
Awalnya, mini dress model flapper tak begitu disukai banyak orang karena ukurannya yang super pendek tak lebih dari lutut dengan sedikit longgar tanpa lengan. Flapper biasanya dihiasi dengan payet berkilau dengan pola jumbai.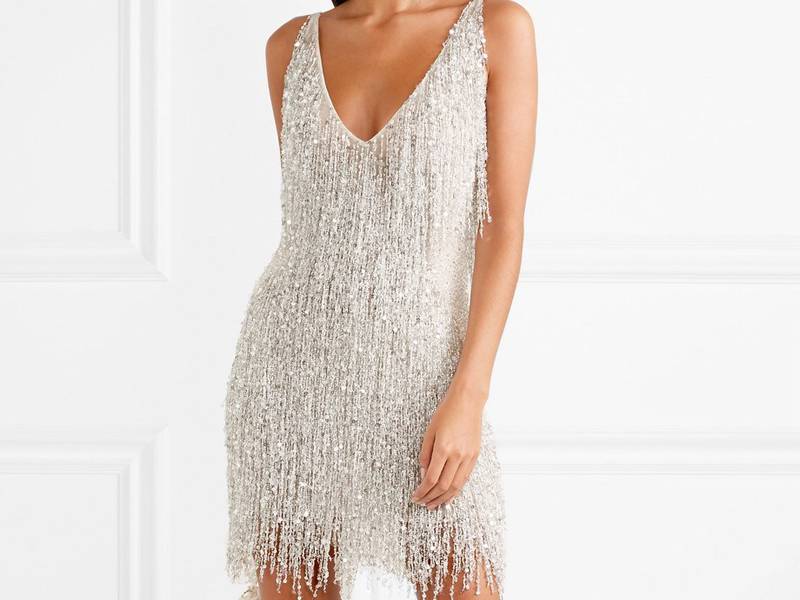 Foto: dok. Naadem Khan
Dengan memilih model flapper ini sebagai wedding dress Anda, berarti Anda termasuk orang yang unik di mana biasanya orang akan memilih gaun yang panjang untuk pernikahannya. Dress ini juga akan memberikan kesan vintage pada pesta pernikahan Anda. Keunggulan lain bila menggunakan flapper, Anda bisa berdansa dengan nyaman tanpa ribet dengan gaun yang panjang.
The Evening Dress
Bagi Anda yang tak ingin berpakaian terlalu terbuka seperti flapper, Anda bisa menggunakan dress klasik tahun 20-an yang tak akan pernah dimakan oleh waktu. Dress ini lebih panjang dan longgar, biasanya berbahan beludru atau sutra. Dress ini juga biasa dihiasi dengan payet yang sangat mewah.
Bila Anda menggunakan The Great Gatsby sebagai tema pernikahan Anda, tak lengkap rasanya bila hanya terinspirasi oleh gaunnya saja. Anda bisa menggunakan aksesoris pendukung demi kesempurnaan pernikahan impian Anda seperti memakai hiasan kepala turban atau headwraps ala The Great Gatsby.
Apabila Anda menggunakan headwraps ini, Anda bisa padu-padankan dengan wig bob pendek. Yakinlah bahwa penampilan Anda akan sangat memukau dengan karenanya.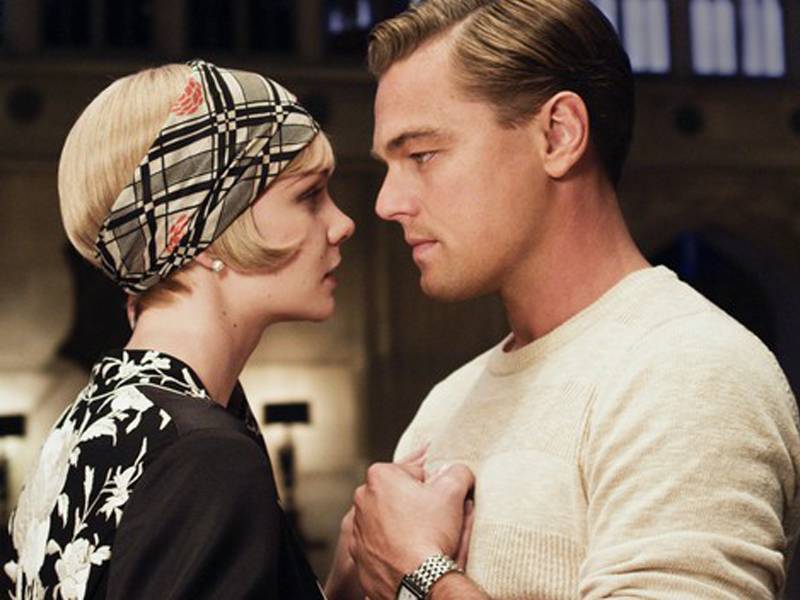 Foto: dok. musicfeeds.com.au
Selain turban atau headwraps, pilihan lainnya adalah bandana khas 20-an
Untuk pengantin Pria, tema The Great Gatsby merupakan awal lahirnya pakaian pria saat ini yakni setelan jas yang lebih ramping. Salah satu inspirasinya adalah setelan lounge berwarna pastel dan dipadu-padankan dengan topi, dasi, sepatu yang tepat. Biasanya juga ditambahkan dengan rompi.Anda juga bisa memilih memakai tuksedo klasik. James Bond adalah salah satu tokoh yang sering memakai tuksedo klasik.
Jangan lupa untuk menggunakan pocket watch agar aksen The Great Gatsby semakin sempurna.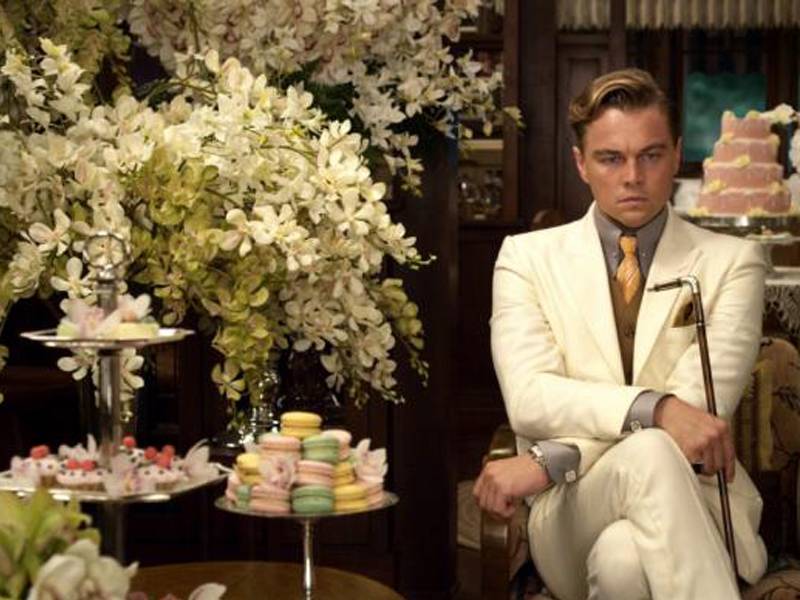 Foto: dok. sojo.net
Untuk pemilihan sepatu, brogue adalah tipe yang tepat. Ciri khas tindikan pada kulinya membuat aksen tradisional dan vintage padahal tujuan utama dari broguing adalah agar air cepat keluar dari sepatu. Selain itu, bagian kulit yang sudah dilubangi juga diberi aksen gerigi.
Ciri dari sepatu brogue adalah memiliki hak walau tidak tinggi, memiliki lubang dan aksen gerigi pada kulit sepatu, toe-cap-nya berbentuk huruf W yang biasa disebut dengan wing.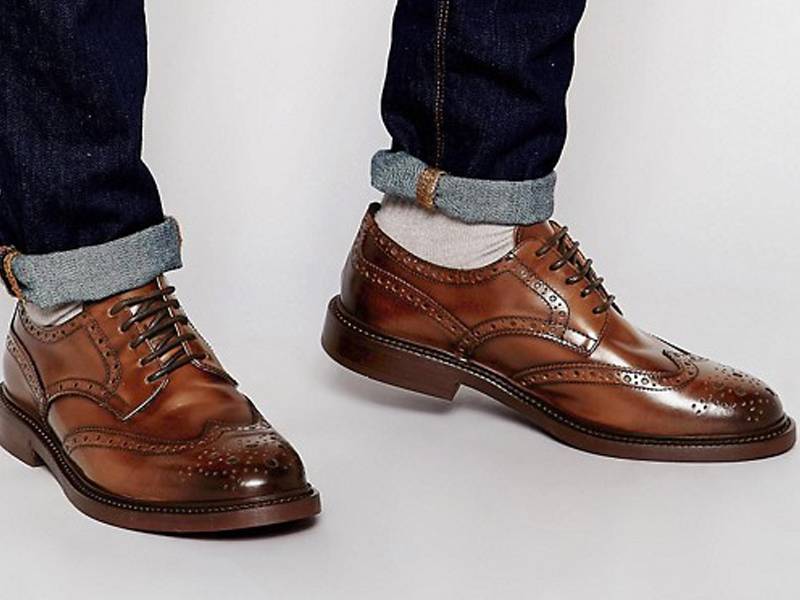 Foto: dok. gomuda.co
Jika Anda butuh informasi mengenai perlengkapan pernikahan, Anda bisa klik di sini. Dijamin lengkap.