Fernando Djohan & Jovita Tjahjadi Wedding At Pan Pacific Nirwana Bali
FERNANDO DJOHAN & JOVITA TJAHJADI - 11 JANUARI 2015
Fernando dan Jovita bertemu di De Anza College, Cupertino. Saat itu, Fernando mengambil kelas Biologi dan ia meminta Jovita untuk membantunya dalam pelajaran dan ujian. Walaupun Jovita tidak bisa mengingat apakah mereka pernah berkenalan sebelumnya, pada akhirnya ia tetap membantu Fernando.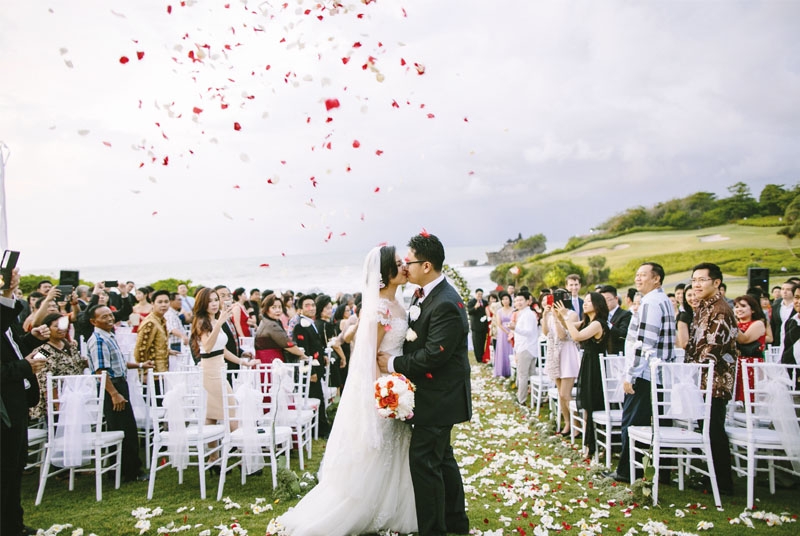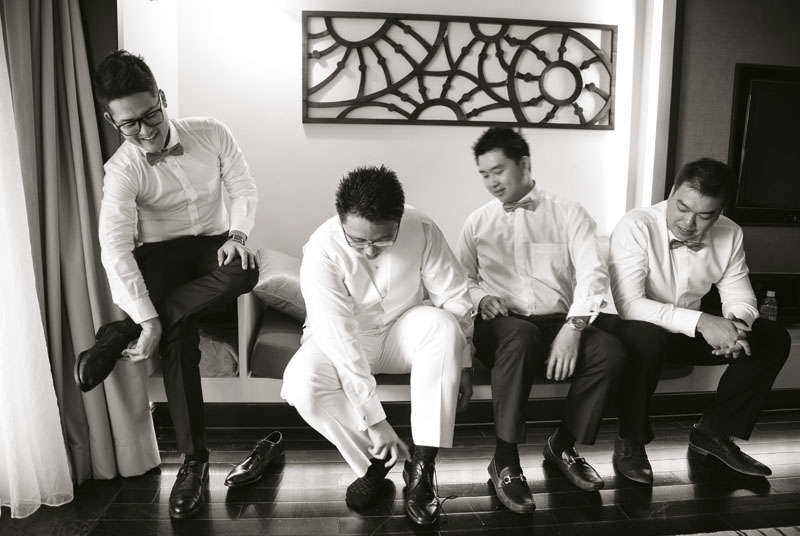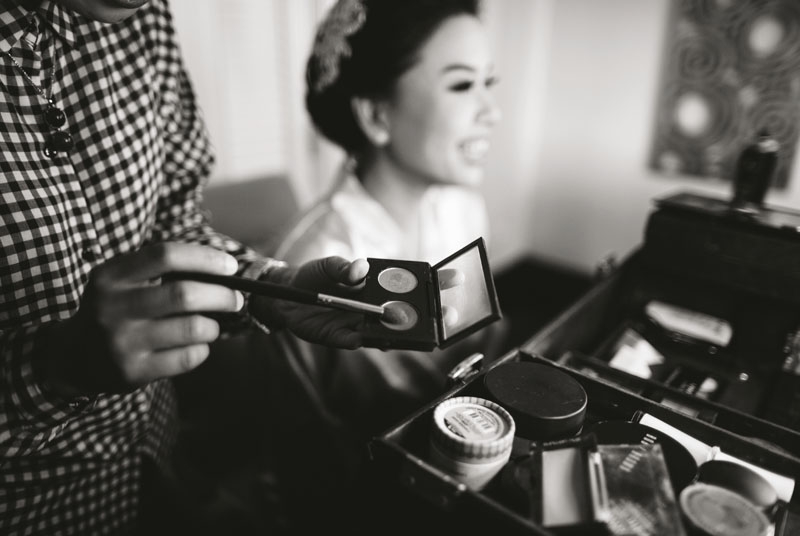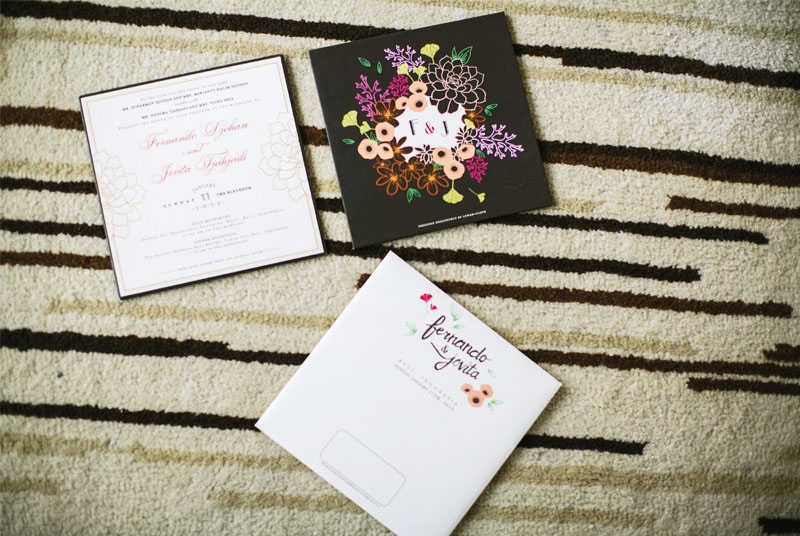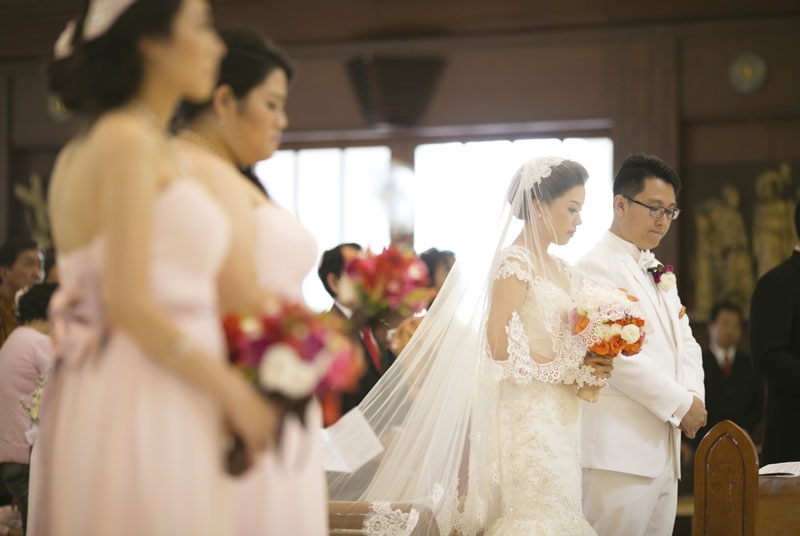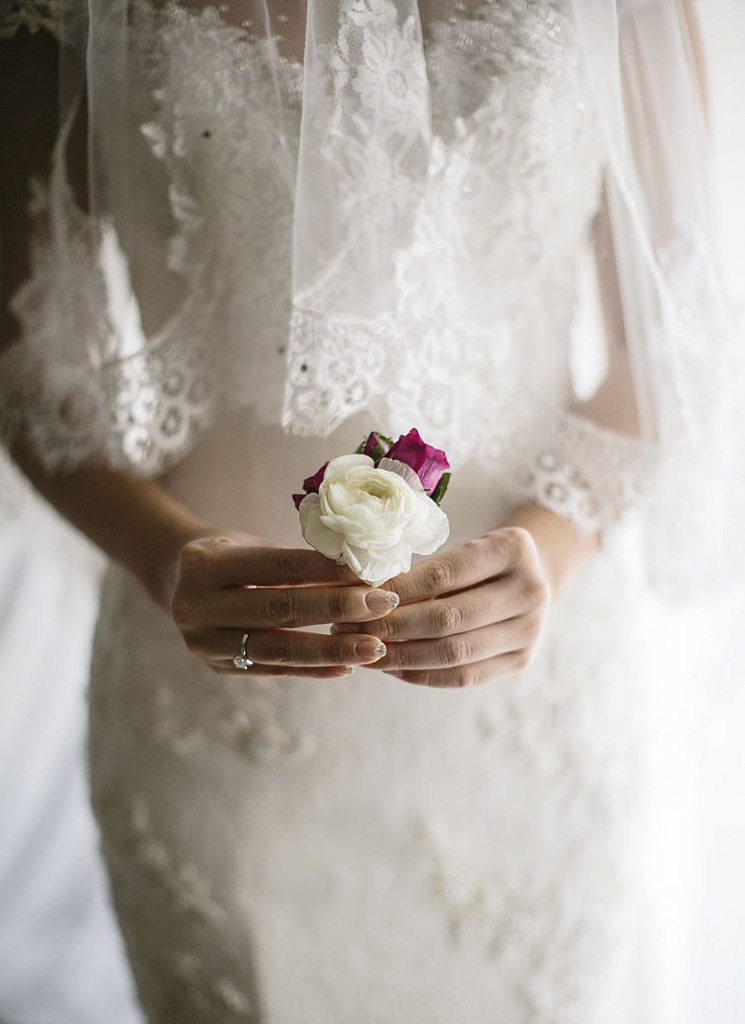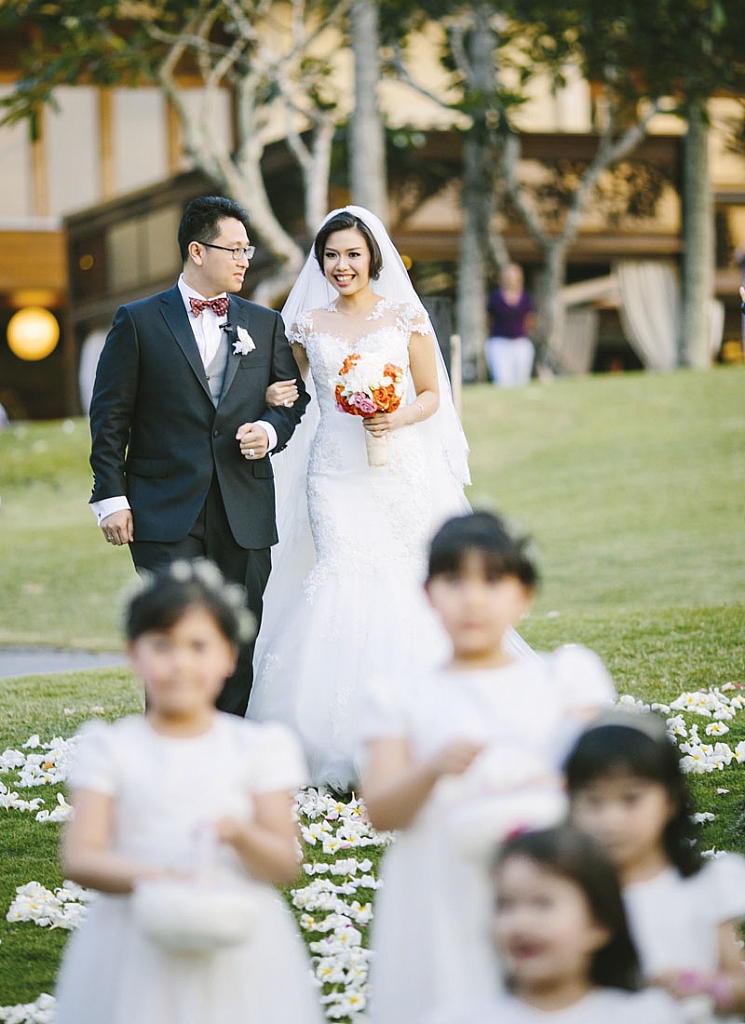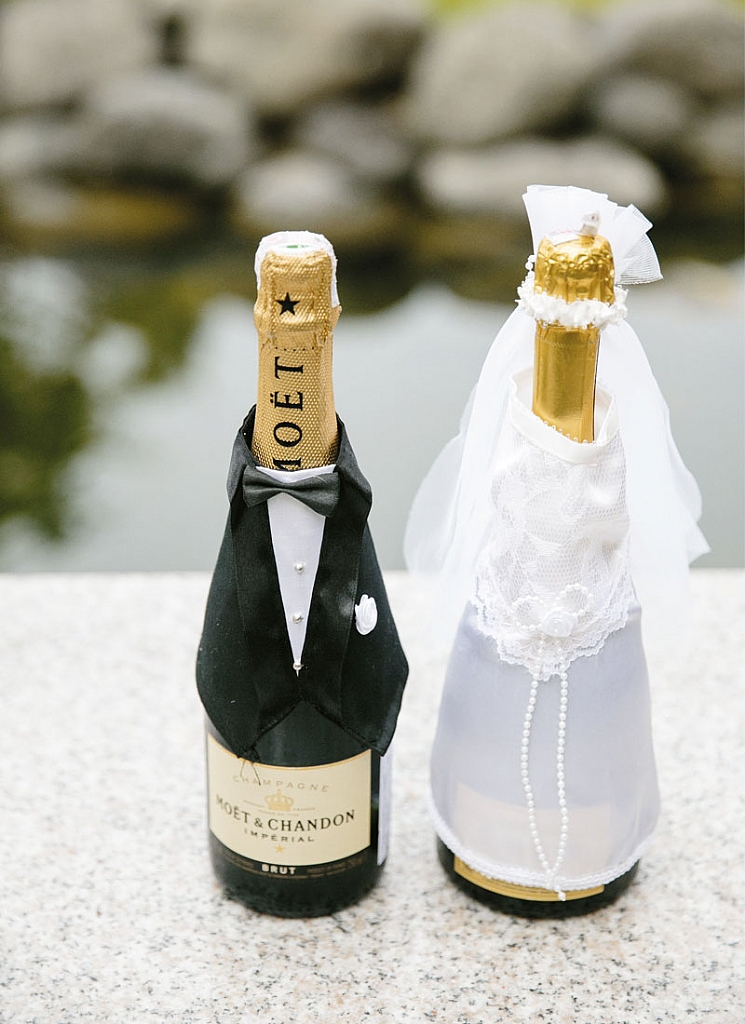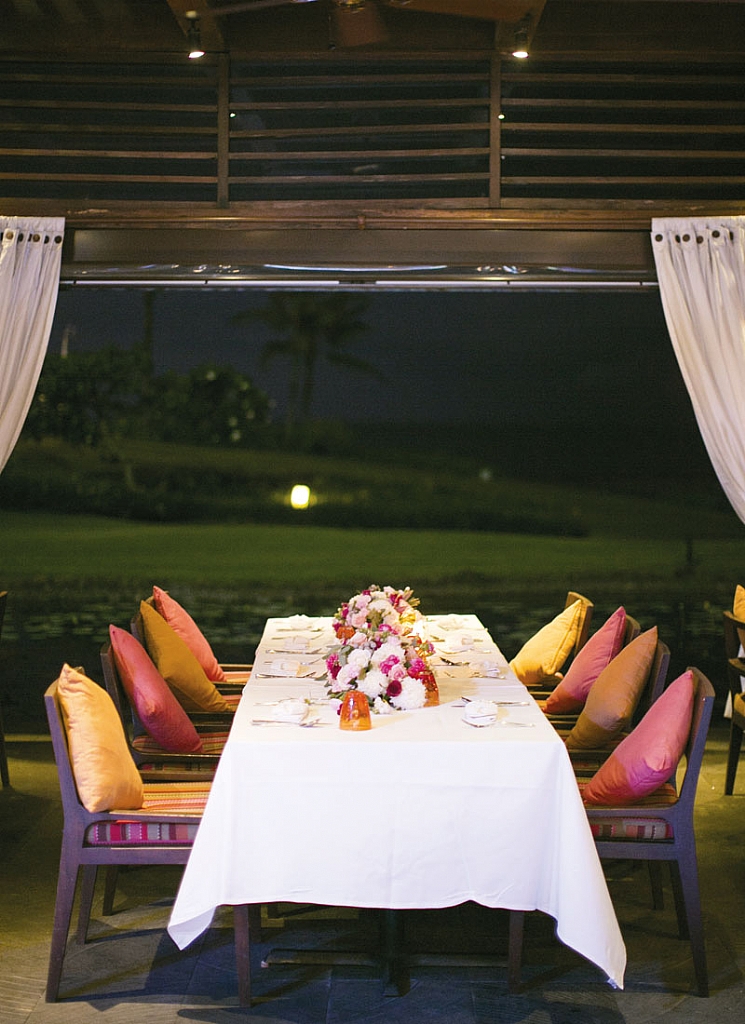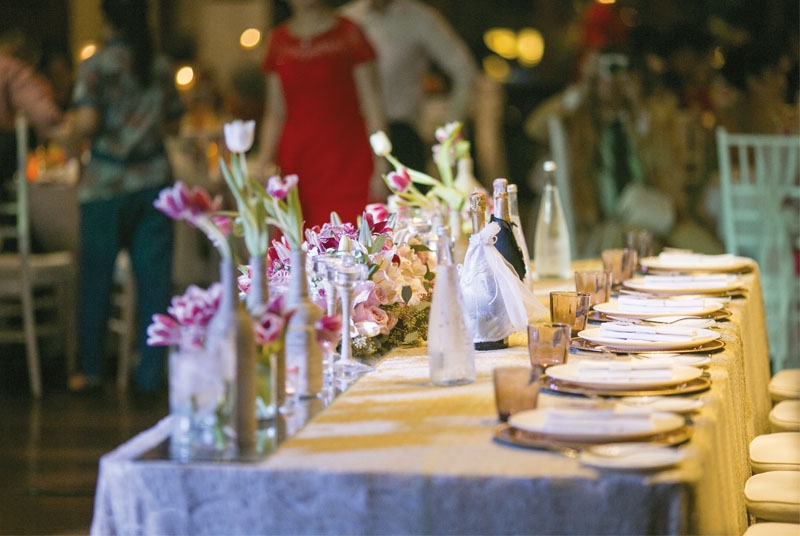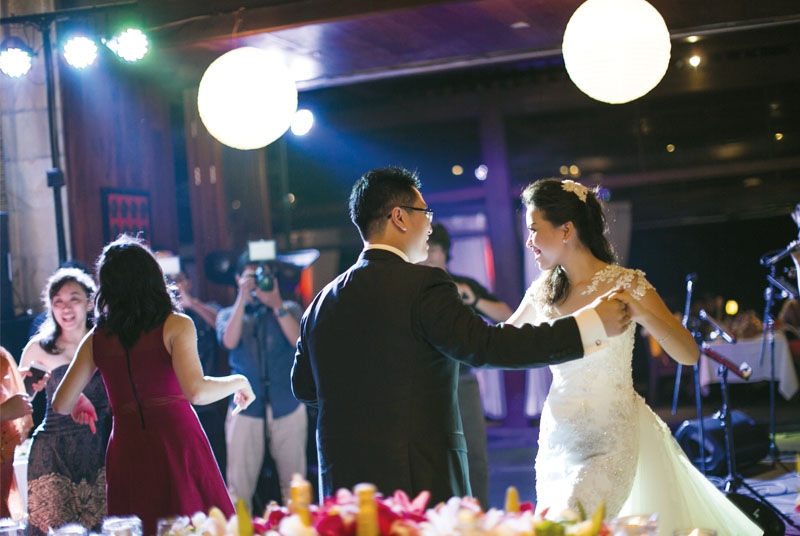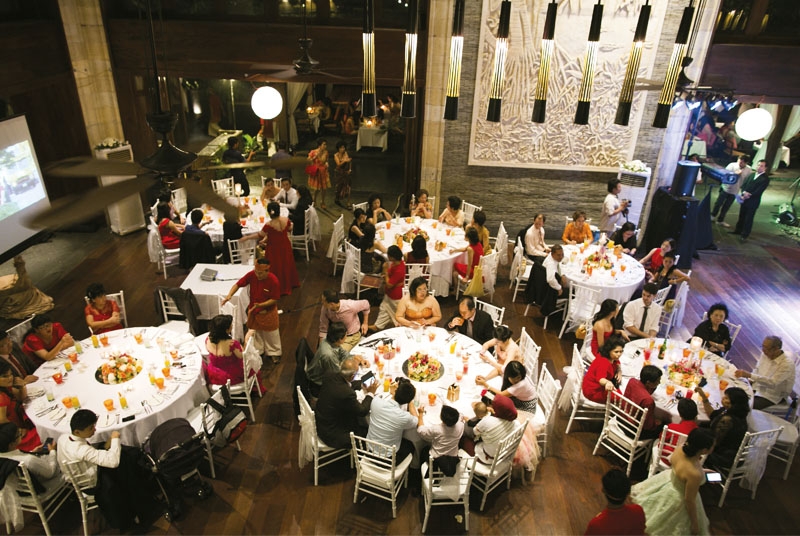 Wedding Venue Fernando dan Jovita menikah di Pan Pacific Nirwana Bali Resort, di sebuah halaman besar yang menghadap Pura Tanah Lot. Pasangan tersebut jatuh cinta dengan pemandangan Pura yang sangat mengagumkan saat matahari terbenam. Sementara resepsi pernikahan digelar di dalam restoran Merica untuk menghindari turunnya hujan yang sering terjadi di bulan Januari.
Wedding Theme Terinspirasi dari warna matahari saat terbenam dan warna interior dari venue, pernikahan Fernando dan Jovita didominasi oleh warna fuchsia, oranye, pink, dan cokelat. (Baca juga: Sunshine Summer Wedding Inspiration)

The Preparations Pada hari-H, pagi-pagi sekali sebelum matahari terbit, Melia dari Momiji sudah datang untuk merias wajah dan rambut Jovita. Karena Jovita dan Fernando mempunyai keluarga besar yang cukup banyak dan semua anggota keluarga ingin terlihat cantik di hari spesial itu, maka Jovita pun memanggil beberapa Make-up Artist tambahan untuk membantu merias keluarganya.

The Best Moment Upacara pernikahan diawali dengan pemberkatan yang dilakukan di sebuah gereja Katholik dengan suasana yang sangat khidmat. Seorang teman baik dari ayah Fernando menjadi soloist. Suara Tenornya yang indah membawa suasana menjadi romantis dan membuat semua tamu yang hadir ikut tersentuh. Kemudian acara dilanjutkan di Pan Pacific Nirwana Bali Resort, tempat kedua mempelai saling mengucapkan janji suci yang mereka tulis sendiri, dengan Pura Tanah Lot sebagai latar belakang pemandangannya. Kemeriahan pesta pun dimulai saat malam ketika 200 tamu undangan hadir memenuhi resepsi pernikahan. Kehangatan dan suasana intim di resepsi sangat terasa ketika setiap keluarga dan kerabat yang hadir memeluk dan memberikan selamat kepada kedua mempelai. Acara resepsi diakhiri dengan penampilan tarian api yang membuat para tamu berdecak kagum.

F&B Makan malam yang disajikan saat resepsi merupakan perpaduan lezat antara Western dan Asian. Terdapat juga stand barbeque yang menyajikan grilled prawns, lamb chops, dan local seafood.