Desain Unik Kolaborasi Ria Miranda X Tokopedia
Desainer yang besar di bidang 'Modest Fashion', Ria Miranda dan brand-nya, Riamiranda, menampilkan konsistensi itu dengan menggelar sebuah acara tunggal yang diadakan setiap tahun. Tahun ini, Tokopedia presents The Sixth Annual Riamiranda Trunk Show 2019 (RMTS 2019) digelar untuk yang ke-6 kalinya pada 30 November 2018 di Ballroom The Ritz-Carlton Pacific Place. Di kesempatan kali ini, Riamiranda akan memperkenalkan koleksi barunya, yaitu KOLASE.
Kolaborasi Tokopedia dan Riamiranda menghadirkan rangkaian koleksi busana DEDARE yang bisa didapatkan secara eksklusif di Tokopedia mulai dari 30 November 2018. Setiap koleksinya menawarkan desain unik yang menonjolkan gaya busana muslim modern wanita Indonesia.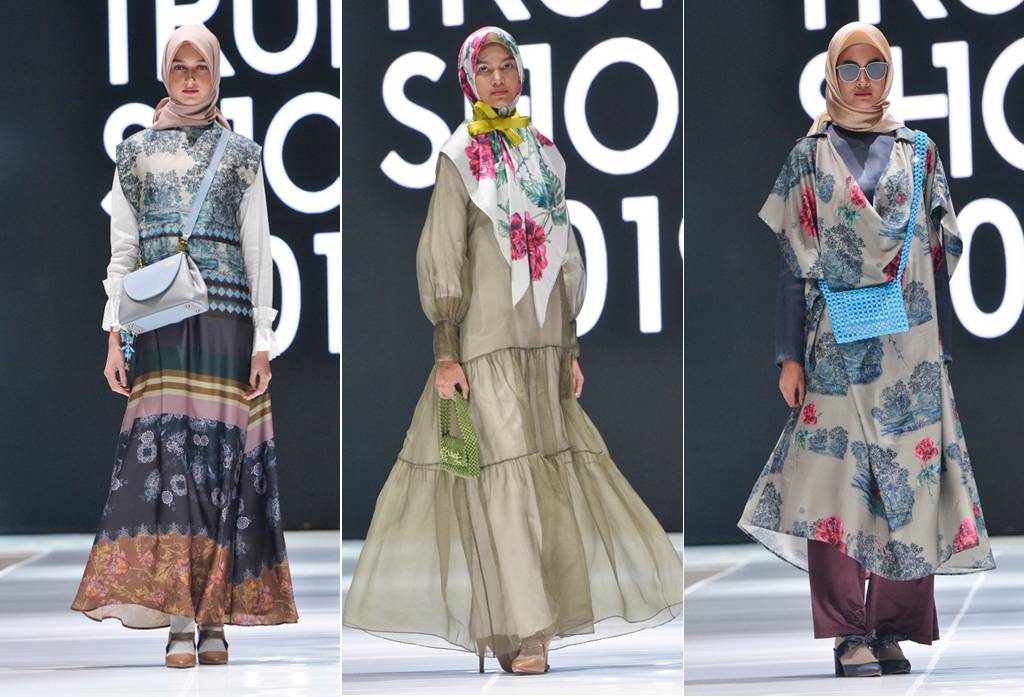 Ria menambahkan, "60 looks akan ditampilkan dengan warna yang akan aku angkat jadi tren brand Riamiranda di tahun 2019, seperti terracotta, cerulean blue, hijau dan pink. Berbeda dengan tahun sebelumnya di mana saya menghadirkan beberapa tema koleksi, di tahun ini KOLASE adalah koleksi penggabungan koleksi untuk Spring and Summer 2019 dan proses brainstorm-nya sudah dimulai dari awal tahun 2018." Koleksi KOLASE merupakan koleksi dari RTMS 2019 yang akan menghadirkan gambaran tren koleksi Riamiranda yang akan hadir di tahun 2019. Koleksi ini terinspirasi dari perjalanan Ria di Belanda, tepatnya di Rijksmuseum Amsterdam. Dalam perjalanan ini, Ria terinspirasi untuk mengolaborasikan seni dan fashion. Hal tersebut dapat terlihat dari detil pattern beberapa pakaian yang menggambarkan potongan lukisan dengan teknik pembuatan busana yang beragam. Kesegaran KOLASE pun tampil dari paduan warnanya. Sesuai dengan makna kata "kolase", pilihan warna dan bahannya bervariasi. Sementara itu, kisah latar di balik koleksi ini pun menggambarkan cinta yang lahir dari perbedaan. Ria ingin menyampaikan bahwa perbedaan itu tidak membatasi, malah bisa saling melengkapi untuk menciptakan sesuatu yang indah dan bernilai tinggi.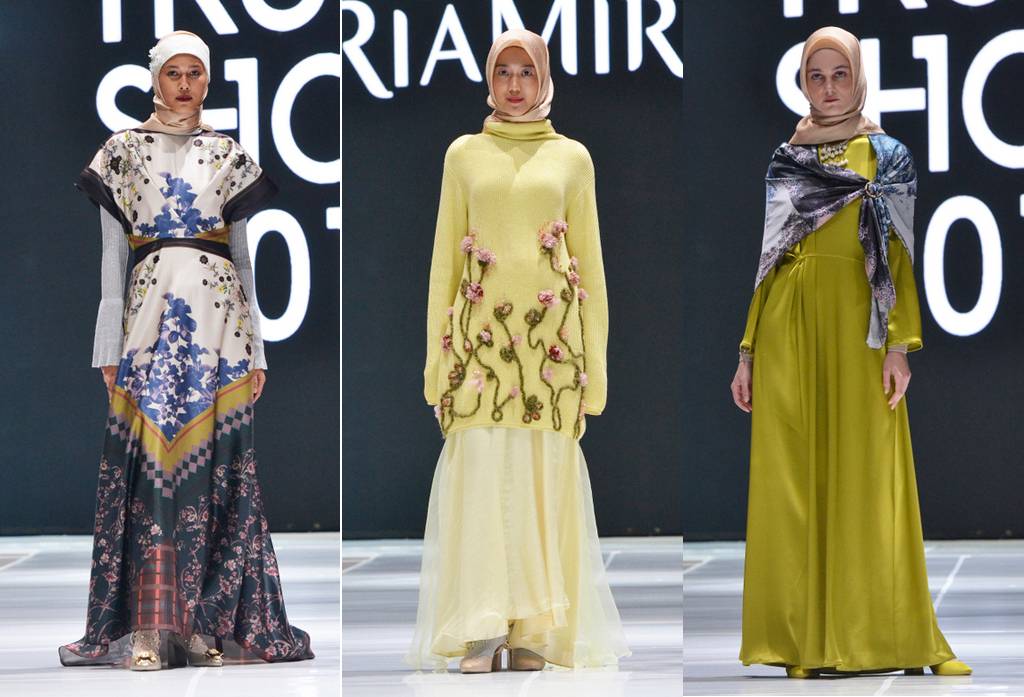 Sementara itu koleksi DEDARE merupakan koleksi Fall Winter 2018 yang diluncurkan di hari yang sama dengan acara RTMS 2019. Riamiranda akan hadir perdana sebagai Official store di Tokopedia. Koleksi DEDARE yang akan rilis pertama kali di RMTS 2019 tersedia secara ekslusif di booth Tokopedia dengan metode pembelian Online to Offline. Jadi pembelian dilakukan secara online dan busana yang dipilih akan tersedia di booth Tokopedia untuk dibawa langsung.
Foto: Juventus Wisnu