NMW Skincare - Membawa Konsep Modern Dalam Dermatologi dan Estetika
Foto : Orie Buchorie
Memiliki kulit cantik bersinar tanpa masalah tentu menjadi dambaan setiap wanita. Tak heran banyak yang mau meluangkan bujet rutin setiap bulannya khusus untuk mendapatkan perawatan kulit yang optimal.
NMW Skin Care, salah satu klinik kecantikan langganan para artis yang sudah lebih dari 10 tahun manangani permasalahan Aesthetic dan Daily Skincare ini kini mulai mengembangkan pelayanan bagi para pelanggan setianya. Memasuki usia ke-11, NMW Skin Care memantapkan diri sebagai pilihan dokter kecantikan yang mengakomodir segala bentuk keluhan masalah kecantikan kulit dengan terus memberi pelayanan terbaik dan didukung tenaga dokter ahli, produk berkualitas, hingga kecanggihan teknologi.
Bila selama ini NMW Skin Care lebih fokus pada masalah skin care atau kecantikan kulit, di awal tahun 2018 ini, klinik yang berlokasi di Jl. Petogogan II No. 29 ini mulai juga memberikan fasilitas layanan untuk health care. Seperti judul Beauty Seminar yang digelar pada Rabu, 7 Maret 2018 dengan tema ``Future Concept of Dermatology and Venereology in NMW`` dibawakan oleh dr. Shakti Indraprasta Sp.K.K, di mana NMW Skincare ingin memantapkan misinya untuk membawa Dermatologi ke level yang lebih tinggi.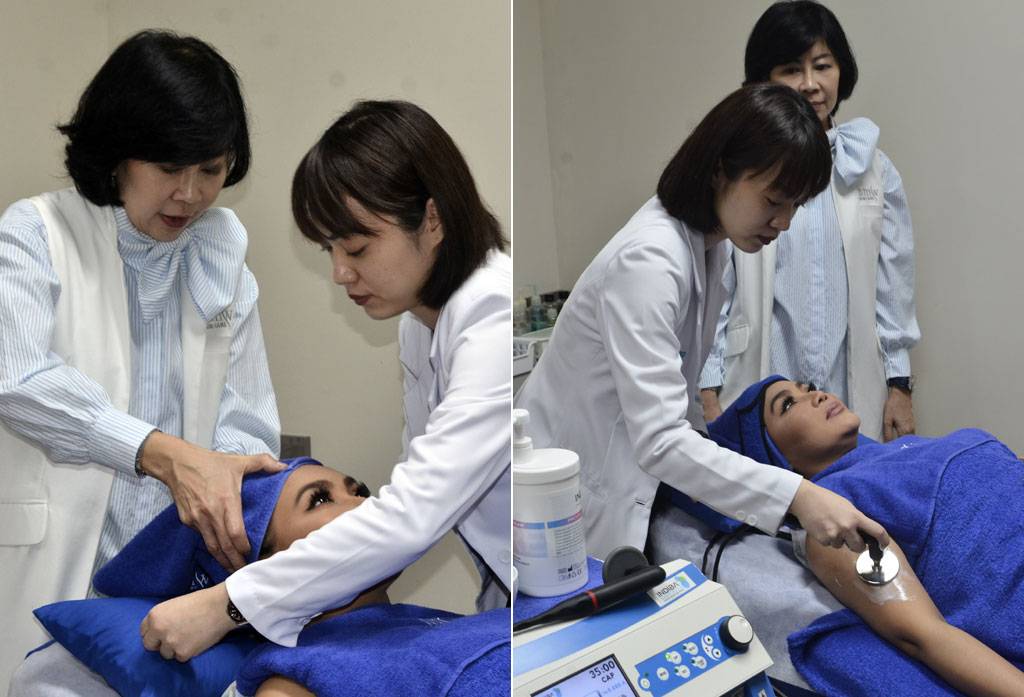 Foto : Juventus Wisnu
Dermatologi yang dalam istilah kedokteran adalah cabang ilmu yang mempelajari mengenai kulit, rambut, kuku, kelenjar keringat, dan sebagainya akan dikupas lebih jauh lagi di klinik ini. Bukan sekedar estetika, namun lebih jauh ke kesehatan kulit sebagai cerminan kondisi dalam tubuh atau health care. Beberapa pelayanan pun telah dipersiapkan, seperti lipo shaping, sebuah perawatan yang diperuntukkan bagi mereka yang berbedan tidak gemuk namun memiliki kelebihan lemak di beberapa tempat. Juga perawatan untuk masalah kelamin hingga vaginal tightening, yang tentunya ditangani oleh ahlinya.
Pada kesempatan ini juga hadir dua public figure yang sudah cukup lama menjadi pelanggan NMW Skin Care, yaitu Dewi Gita dan Devilani Demplon. Baik Dewi Gita yang telah lima tahun menjadi pelanggan NMW ataupun Devilani yang bahkan telah menjadi pelanggan Dr. Natasha Mawardi, sang pendiri NMW sejak klinik ini berdiri, menceritakan pengalaman dan kepuasannya, yang terlihat dari kondisi kulit keduanya yang bukan hanya cantik tapi juga sehat bersinar.