Say "I Do" Surrounded by Love in Alila Seminyak
Memasuki tahun keempat, Alila Seminyak yang berada di salah satu sisi pantai paling indah di Pulau Bali ini menjadi tujuan ideal bagi mereka yang tertarik untuk menjelajahi daerah cosmopolitan Seminyak. Dengan pemandangan hamparan biru Samudera Hindia, Alila Seminyak juga menjadi salah satu resor paling terkenal untuk acara sosial, pesta pernikahan, pameran, pertunjukan musik, dan bermacam event sosial lainnya dengan penawaran khusus untuk tahun ini.
Say 'I Do' in Alila Seminyak
Dengan latar belakang pemandangan pantai berlangit biru yang begitu indah, Alila Seminyak menawarkan tempat-tempat yang unik dan juga tak terlupakan untuk sebuah pesta pernikahan di pulau impian ini. Calon pengantin dapat memilih sebuah pesta luar ruangan dengan suasana santai atau di dalam kemewahan utama sebuah Penthouse Suite yang menghadap kelaut. Kesemuanya ditawarkan lewat pilihan paket pernikahan yang dirancang khusus untuk menyatakan cinta yang tak terlupakan.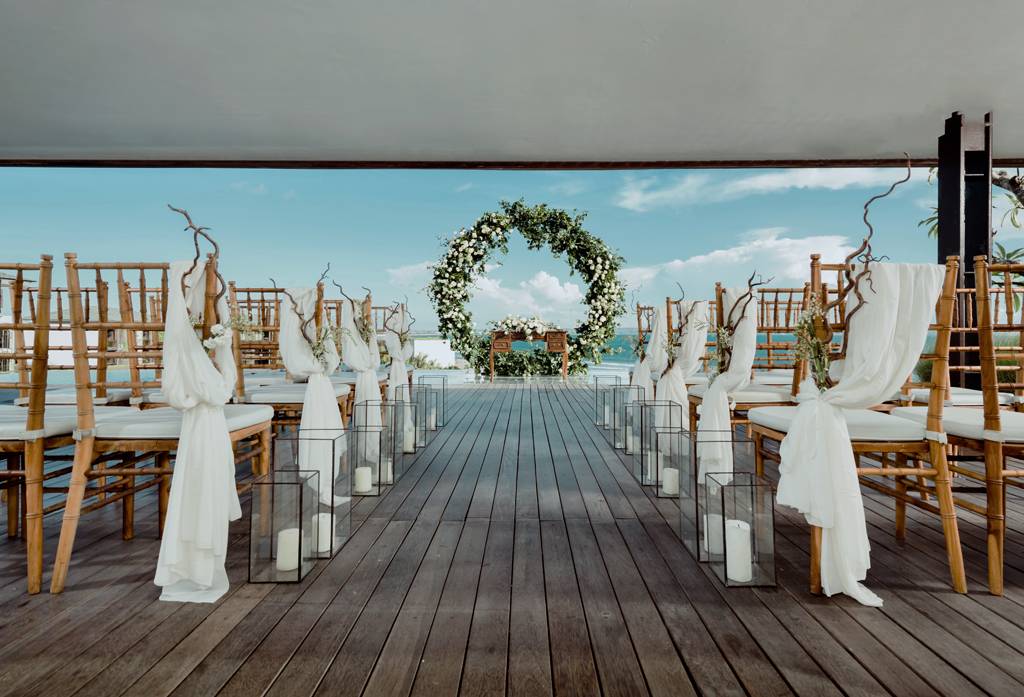 'Just Us' menjadi sebuah pesta yang sangat romantis bagi pasangan pengantin di hari paling bahagia mereka. Paket pernikahan ini menawarkan penggunaan eksklusif Penthouse Alila Seminyak untuk pesta dengan 20 keluarga dan teman dekat mereka. Sementara paket 'Island Wedding' diadakan di temple garden yang menghadap ke laut dan dapat dirayakan bersama keluarga dan tamu hingga 30 orang. Dan, paket 'Tie the Know in Style' menjadi sangat ideal untuk perayaan yang lebih glamor dan juga besar dengan tamu hingga 80 orang.
Anda dapat menikmati penghematan sebesar 10% pada paket apapun yang dipilih untuk pesta pernikahan yang dirayakan di tahun ini dan dipesan mulai sekarang hingga tanggal 28 Februari 2019 ini. Dikombinasikan dengan akomodasi paling bergaya di Seminyak, hindangan kuliner luar biasa, dan layanan penuh perhatian, pesta pernikahan Anda akan menjadi momen berharga yang tak terlupakan seumur hidup Anda.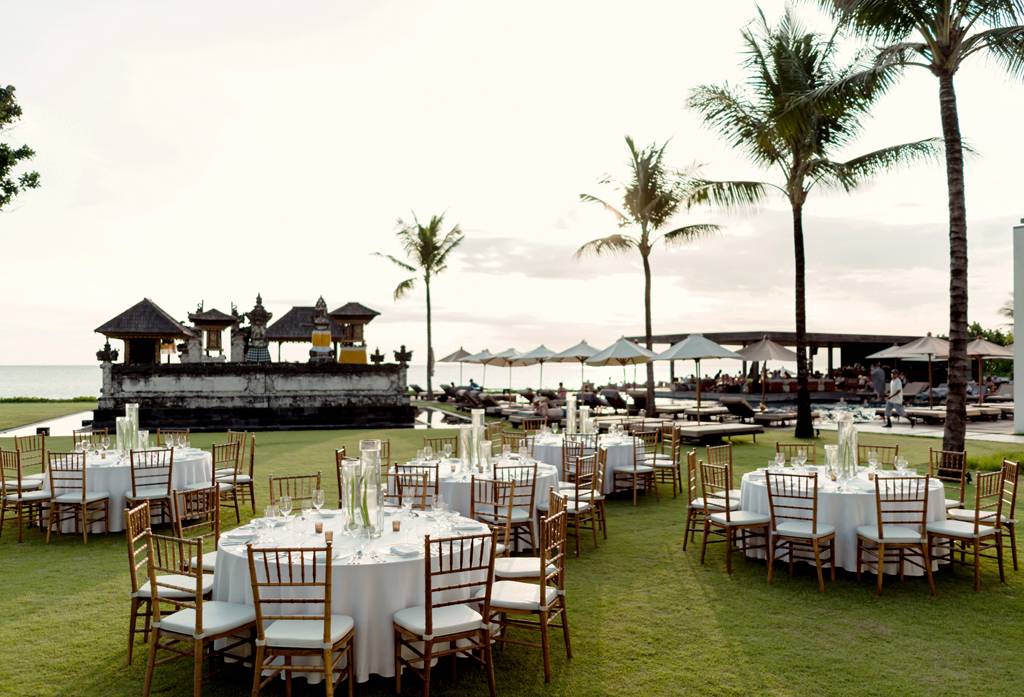 Lively Meeting or Event with Refreshing Seascape
Dibingkai oleh pemandangan laut dan matahari terbenam yang spektakuler, Alila Seminyak menawarkan serangkaian ruang berpanorama indah untuk acara sosial, dari pertemuan sosial yang intim hingga acara gala – dan segala sesuatu di antaranya. Resor ini memiliki dua ballroom yang dapat digabungkan, temple garden untuk perayaan di udara terbuka, dan Penthouse yang mewah untuk momen pertemuan yang lebih privat, sebuah prime rooftop untuk pertemuan di siang hari serta dapat di buy out untuk acara-acara yang lebih termodifikasi.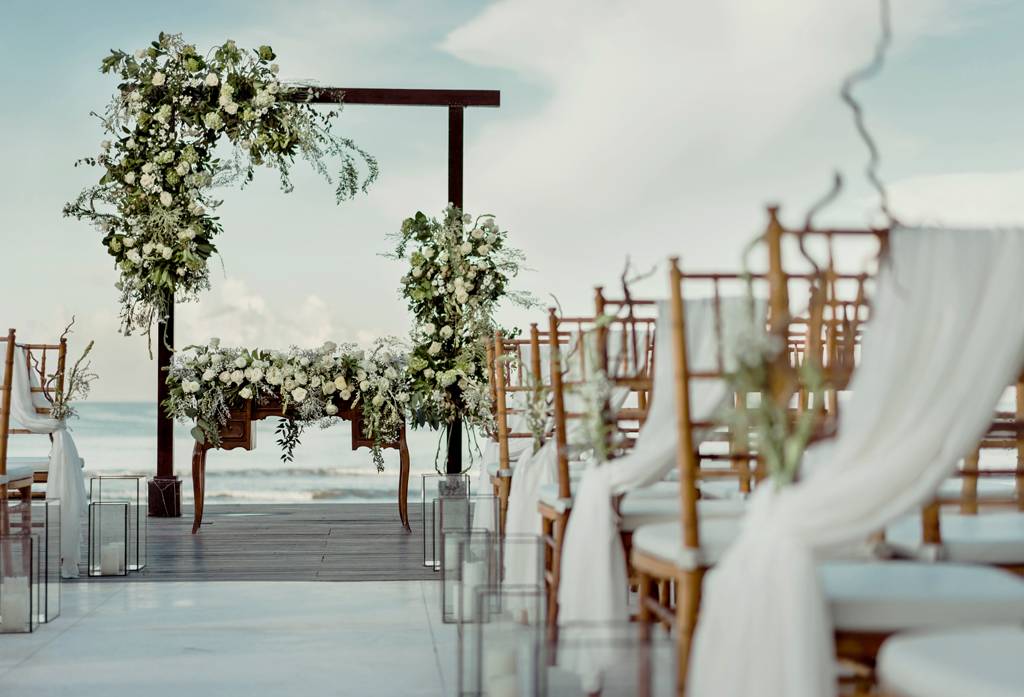 Alila Seminyak menawarkan diskon 25% untuk paket pertemuan apa pun di tahun ini yang dipesan dari sekarang hingga tanggal 28 Februari 2019. Paket pertemuan di Alila Seminyak menyediakan semua yang Anda butuhkan untuk menyelenggarakan konferensi yang sukses, termasuk ruang rapat, fasilitas, dan minuman. Dan untuk team bonding moments, pilihannya tak terhitung, dari bersantai di kolam renang atau di pantai, memanjakan diri dengan terapi pijat atau menjelajahi budaya lokal dan atraksi-atraksi di kota Seminyak.
Foto : Dok. Alila Seminyak