Leo & Yovita Fairytale Wedding At Hotel Indonesia Kempinski Jakarta
YOVITA GUNAWAN & LEONARDO AGUSTIN - 18 OKTOBER 2015
Tema dari pesta resepsi pernikahan Yovita dan Leo mengadaptasi konsep fairytale dan royal glamour wedding. Leo dan Yovita kemudian mengembangkan unsur Cinderella di dalamnya.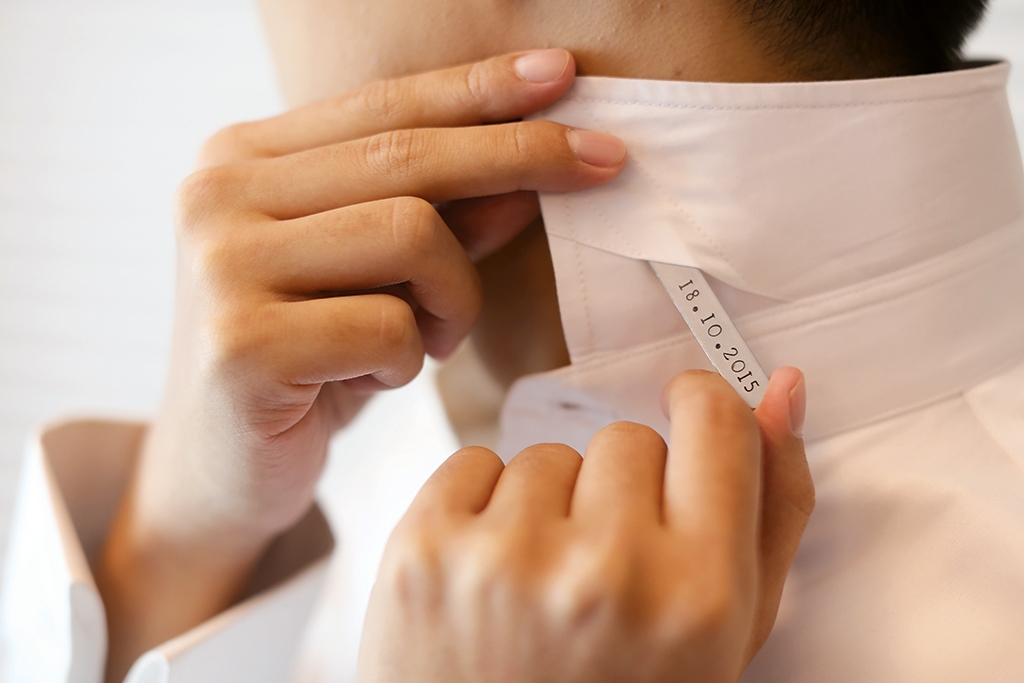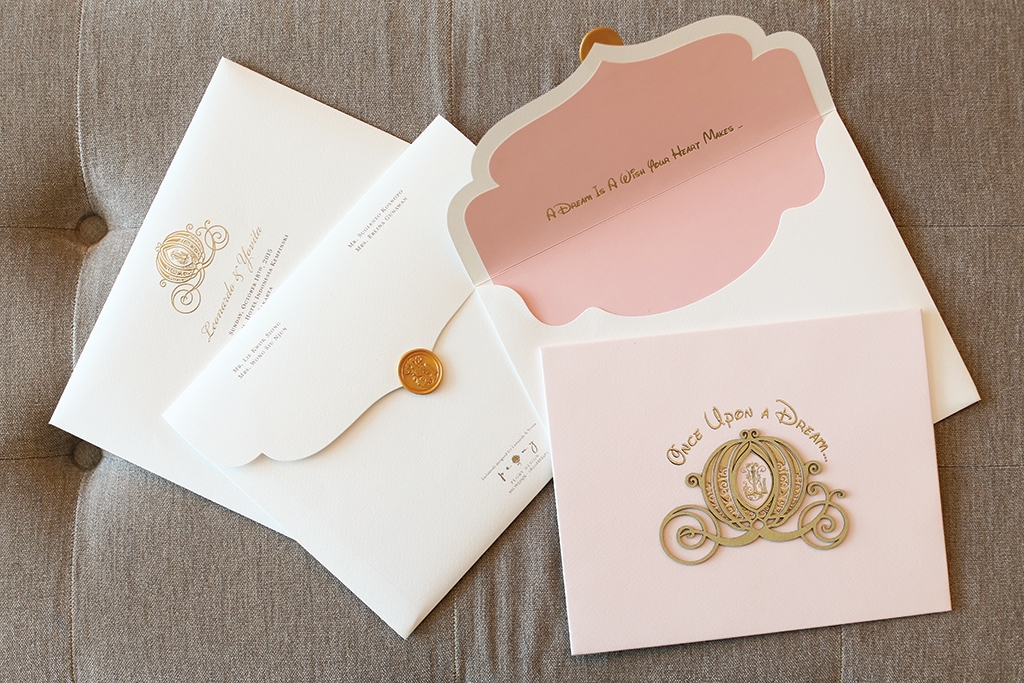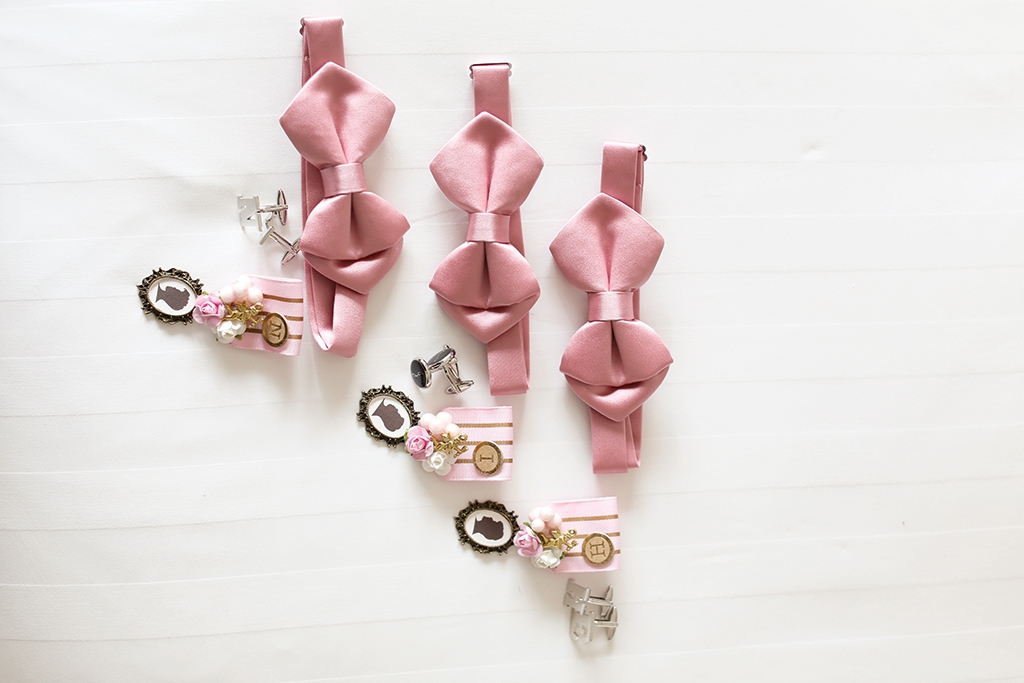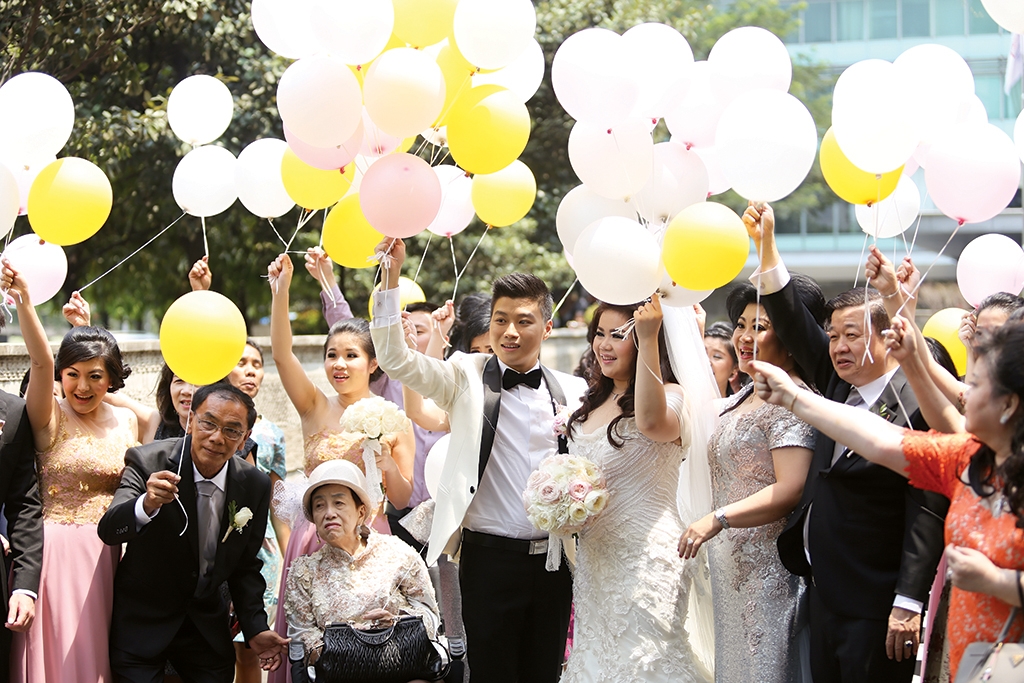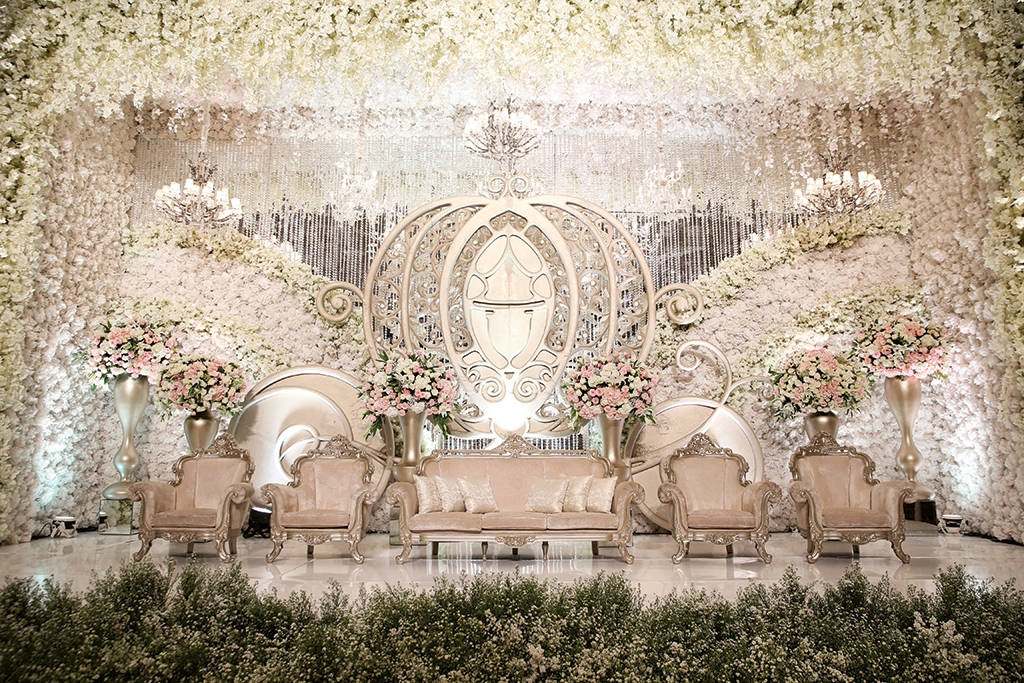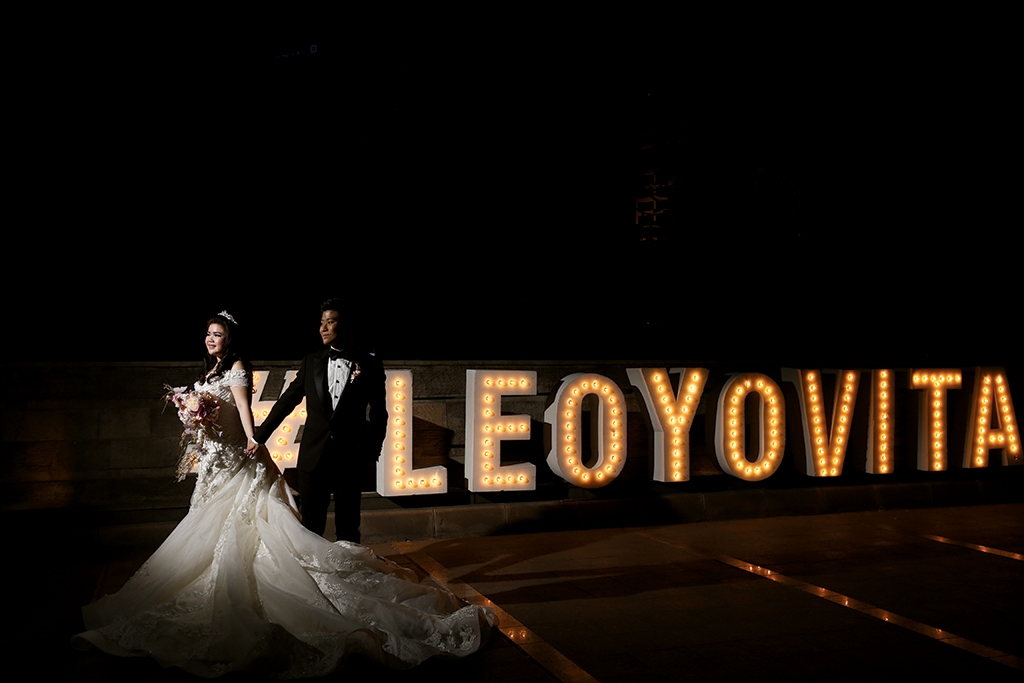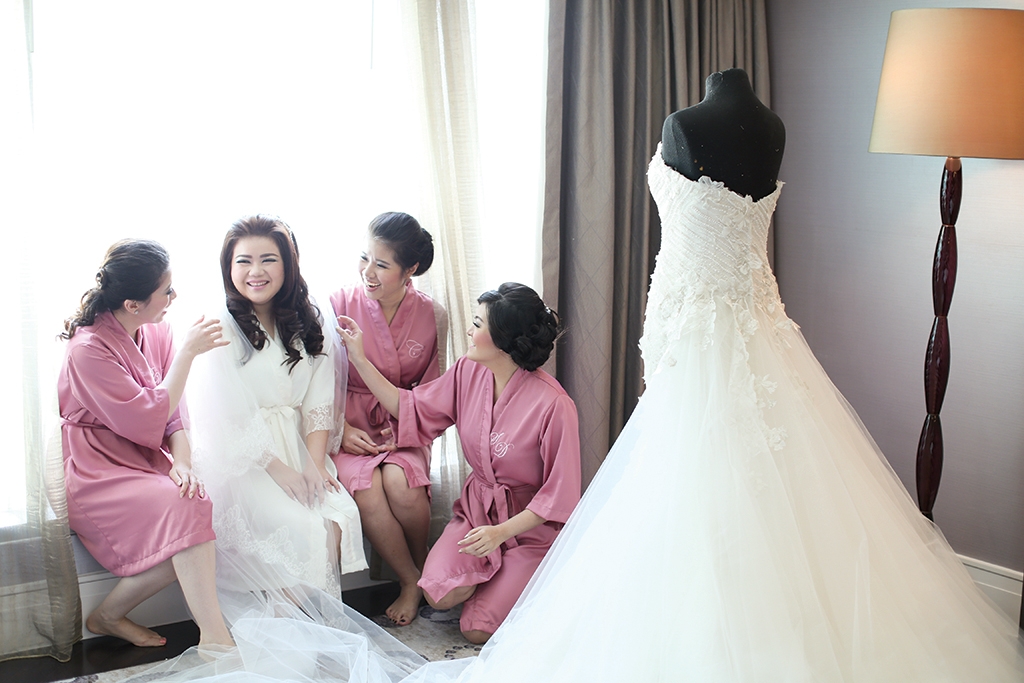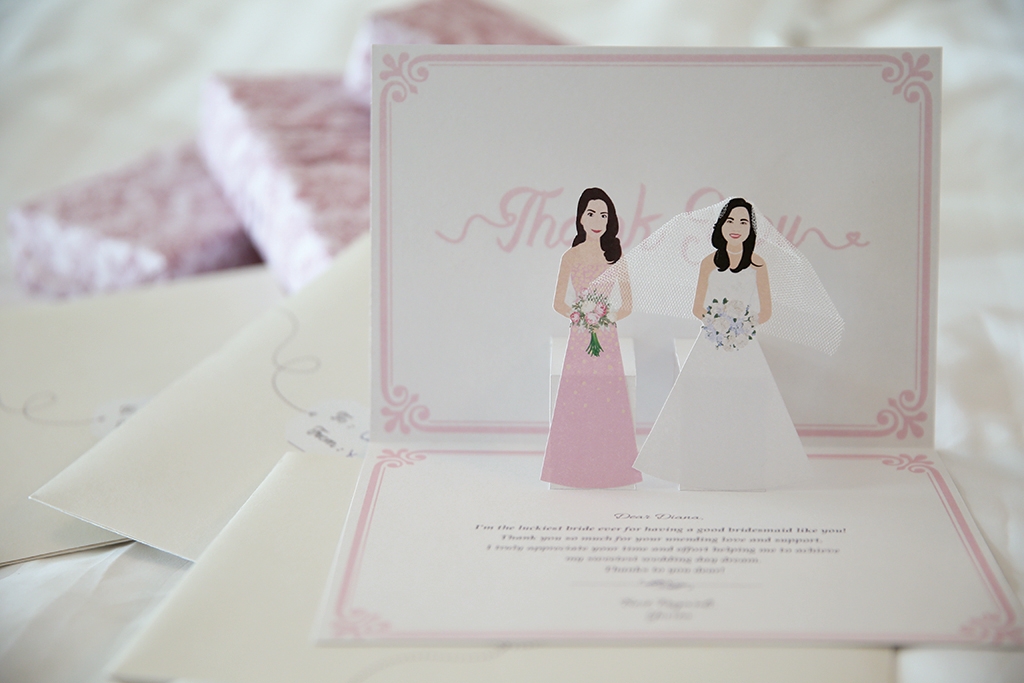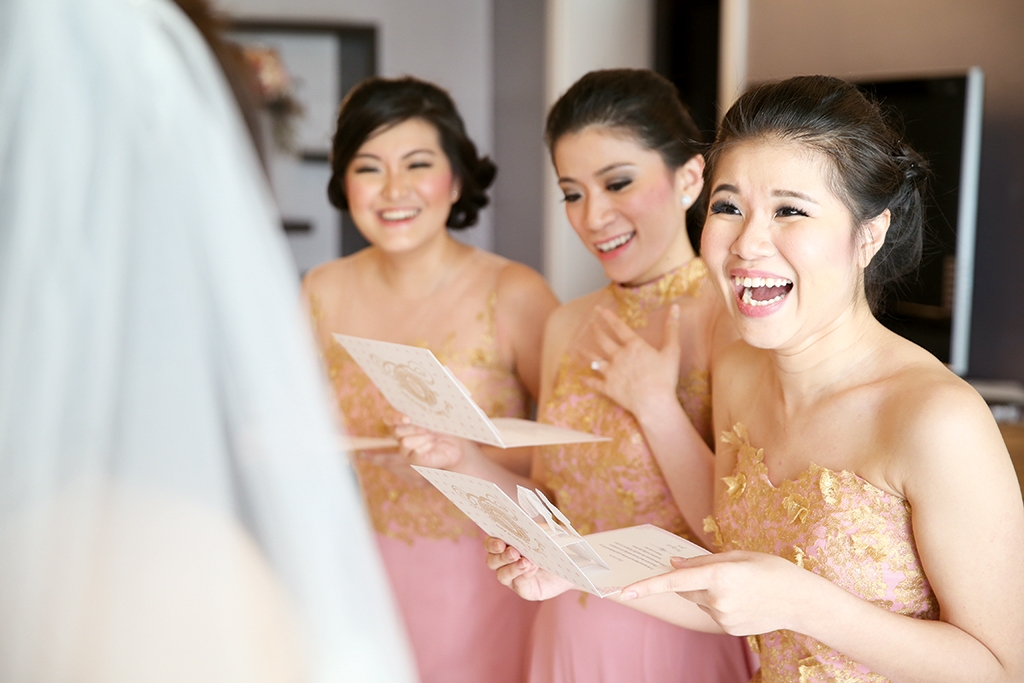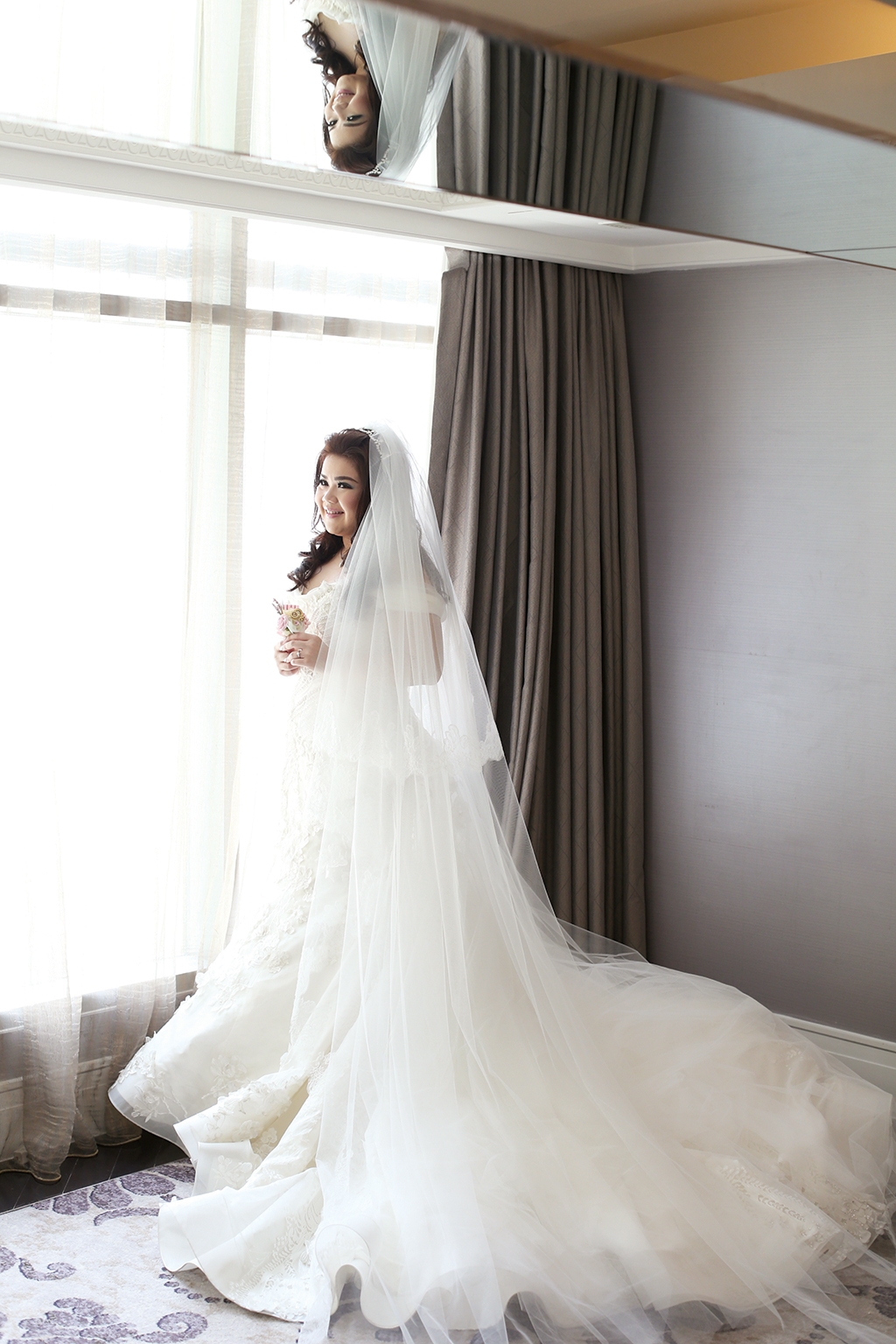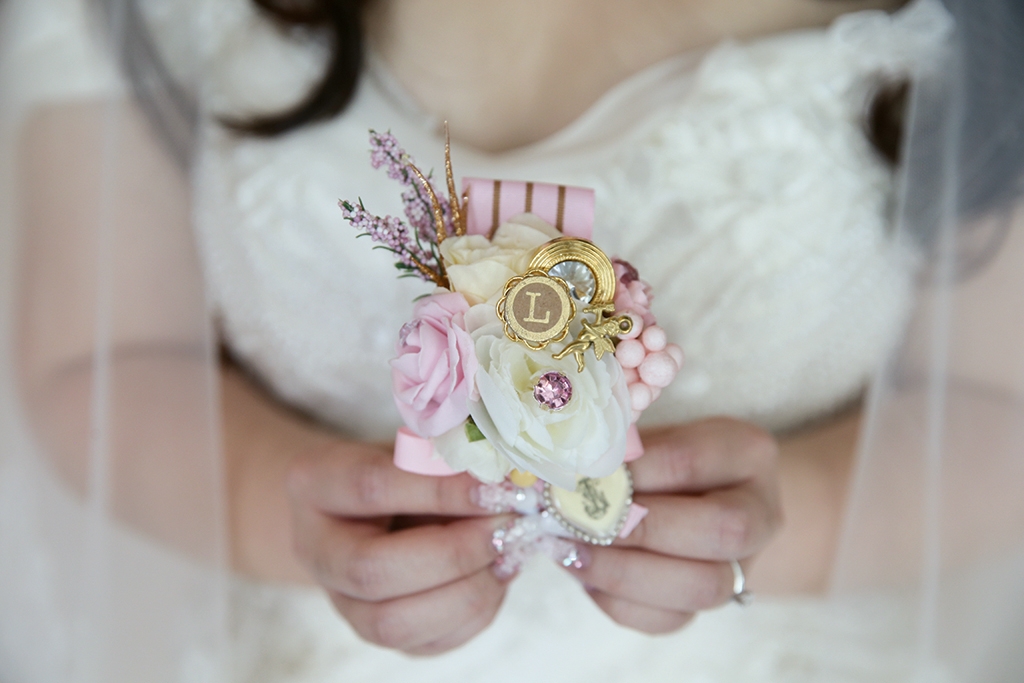 OUR LOVE STORY Yovita dan Leo bertemu pada tahun 2006, kala baru memulai perkuliahan di sekolah tinggi pariwisata Pelita Harapan. Leo adalah mahasiswa jurusan perhotelan, sedangkan Yovita mahasiswi usaha perjalanan wisata. Perkenalan mereka terbilang unik, bak kisah di film bergenre komedi romantis, perkenalan mereka bermula gara-gara keduanya tidak sengaja bertabrakan fisik. Setelah melewati proses pendekatan selama 3 bulan, pada tanggal 19 Januari 2007 tepatnya pukul 19:19, Leo mengutarakan dan meminta Yovita menjadi kekasihnya. Leo memilih tanggal 19 Januari karena keduanya berulang tahun di tanggal 19, namun berbeda bulan. Bagi Yovita, selalu ada pengalaman berbeda dan kejutan-kejutan ketika bersama Leo. Bagi Leo, Yovita adalah wanita istimewa yang selalu memiliki semangat positif.
WILL YOU MARRY ME Setelah melewati masa hubungan di tahun ke tujuh, bulan ke tujuh dan di hari ke tujuh (26 Agustus 2014), Leo memberikan kejutan dengan melamar Yovita di sebuah restoran yang sudah didekorasi dan dipersiapkan untuk momen tersebut. Tepat pukul 19:19, Leo berlutut di hadapan Yovita dan melamarnya dengan cincin berlian. Keluarga keduanya sepakat dan memutuskan untuk membawa hubungan mereka ke jenjang pernikahan di tahun 2015, dengan memilih bulan Oktober dan tanggal 18. Hari itu, menjadi momen tak terlupakan bagi Yovita. Ketika Leo berusaha untuk mengutarakan keinginannya, Yovita segera teringat momen ketika pertama kali Leo memintanya untuk menjadi kekasih.
THE WEDDING THEME Tema dari pesta resepsi pernikahan Yovita dan Leo mengadaptasi konsep fairytale dan royal glamour wedding. Leo dan Yovita kemudian mengembangkan unsur Cinderella di dalamnya. Untuk mejadikan konsep tersebut berbeda dengan konsep-konsep yang sudah pernah digunakan pasangan pengantin lain, Yovita dan Leo mengunakan konsep itu secara menyeluruh, termasuk mengimplementasikannya pada desain gaun pengantin, sepatu pengantin, dekorasi resepsi, desain undangan, cinderamata, dan detail-detail lainnya.
WEDDING PREPARATION Persiapan pernikahan dilakukan 18 bulan sebelum hari-H, dimulai dari pemilihan tanggal dan hari pernikahan, kemudian dilanjutkan dengan mencari lokasi pesta resepsi. Dalam persiapan pernikahan, Yovita dan Leo bekerja sama dengan Flying Bride sebagai wedding designer. Di sisi lain, Flair wedding organizer berperan sebagai planner yang mengatur seluruh keperluan sebelum dan pada hari acara berlangsung. Tantangan terbesar dalam persiapan pernikahan adalah perbedaan pendapat seperti saat memilih lokasi foto pre-wedding dan menentukan color tone/palette yang ingin diimplementasikan di pesta pernikahan mereka.
WEDDING ITEMS Karena konsep fairytale "Cinderella" yang diimplementasikan, maka jelas sekali salah satu keistimewaannya terletak pada sepatu kaca. Yovita dan Leo segera melakukan pencarian yang cukup lama untuk mendapatkan jenis sepatu kaca "If the Shoes fit" dari desainer Charlotte Olympia. Cincin pernikahan mereka pun unik yaitu sepasang cincin dari Cartier Love Ring yang merepresentasikan tanggal pernikahan mereka yaitu 18: 1 berlian di cincin Leo dan 8 berlian di cincin Yovita. Sentuhan lain dapat terlihat pada hand bouquet spesial dengan beberapa kupu-kupu artificial yang memperkuat konsep fairytale. Semua dirangkai cantik dan sangat sempurna oleh The Coppelia.
THE BEST MOMENT Momen terbaik dalam prosesi pemberkatan pernikahan terjadi ketika pembacaan janji nikah dan doa pertama Leo sebagai seorang suami. Sedangkan pada saat resepsi pernikahan, first dance merupakan momen unik dan berkesan, yang dipersiapkan 2 bulan sebelumnya dengan latihan intensif.
F&B Char Grilled Beef Tenderloin, Ayam Goreng Kremes, Deep Fried White Fish "Thai Teo Chew", Korean BBQ, Pork Knuckle, Soto Padang, Nasi Merdeka, ice cream, dan Sorbet.
Teks Fannya G Alamanda