Foto: dok. Freepik

Kini, banyak orang-orang yang mulai melakukan hal-hal yang tidak seperti biasanya. Begitupun pesta pernikahan, banyak yang melakukan pernikahan unik, berbeda dari yang lain, hingga melakukan pernikahan ekstrim.

Tak jauh berbeda dengan pesta pernikahan, pasangan yang biasanya melakukan bulan madu romantis, kini juga sering melakukan perjalanan yang tidak biasa. Salah satunya melakukan glamorous camping atau glamping karena memberikan sensasi berbeda saat honeymoon. Jika Anda tertarik melakukan glamping ini, ada lima tempat yang direkomendasikan untuk melakukan glamping honeymoon bersama pasangan tersayang.

The Highland Park Resort Hotel – Bogor
Lokasinya yang tepat di kaki Gunung Salak, Bogor membuat The Highland Park Resort Hotel ini memiliki udara yang sangat sejuk. Dengan konsep perpaduan budaya barat dan timur membuat The Highland Park Resort Hotel sangat unik karena Anda akan merasakan pengalaman tinggal di dalam tenda bangsa Mongolian dan Indian (Apache). Kamarnya didesain mengikuti tenda Mongol dan sangat cocok bagi pasangan yang ingin honeymoon rasa camping namun tetap nyaman karena interiornya juga eksklusif dan mewah.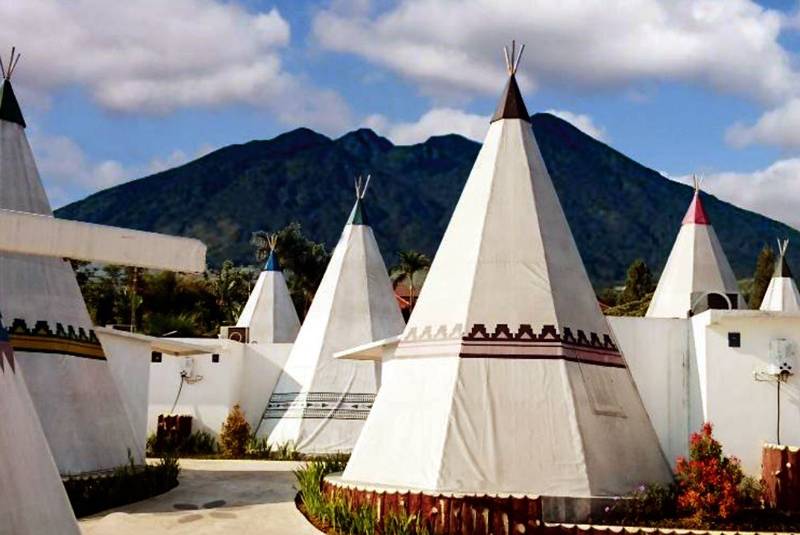 Foto: dok. Istimewa

Tent Resort Glamping Lakeside – Bandung
Lokasi tempat honeymoon kali ini berada di salah satu kawasan wisata Bandung yakni Situ Patenggang yang terkenal karena alamnya yang sangat asri. Sesuai namanya, Tent Resort Glamping Lakeside berada tepat di tepi danau, memungkinkan Anda untuk menikmati pemandangan danau dan gunung yang memesona di waktu yang sama. Fasilitas Tent Resort Glamping Lakeside tidak usah diragukan lagi karena sangat cocok bagi Anda yang sedang berbulan madu.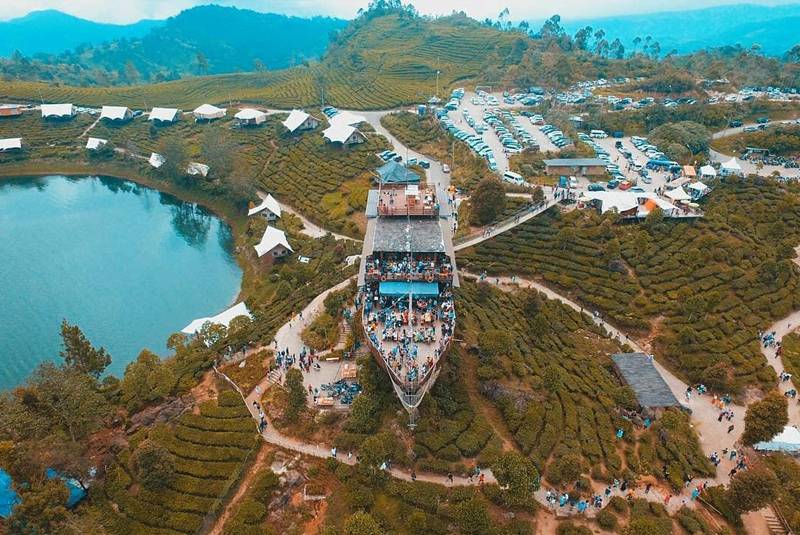 Foto: dok. Istimewa

Sandat Glamping Tent – Bali
Bali memang tempat yang cocok disematkan sebagai destinasi utama untuk honeymoon karena kaya akan keindahan alamnya. Jika Anda ingin melakukan perjalan bulan madu dengan konsep glamping, Sandat Glamping Tent merupakan pilihan yang tepat karena mampu menawarkan pengalaman glamping di tengah persawahan Ubud yang hijau. Di sini, ada 8 tipe bangunan mewah yang dibagi menjadi lima tenda dan tiga lumbung yang bisa Anda dan pasangan pilih. Setiap bangunannya didesain dengan mengusung suasana alam yang apik serta kolam renang pribadi.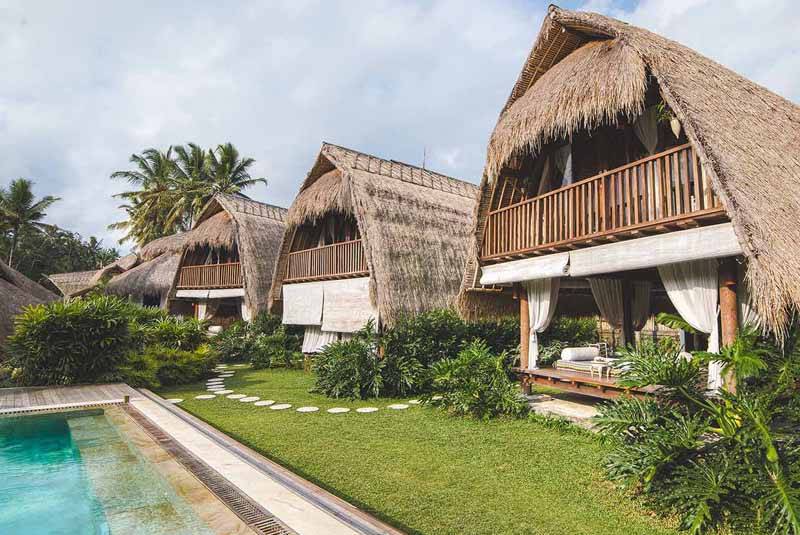 Foto: dok. Istimewa

Trizara Resort – Bandung
Camping haruslah berada di lokasi yang hijau dan sejuk. Namun karena Anda akan melakukan kegiatan bulan madu, lokasinya haruslah nyaman dan cantik juga. Anda bisa melakukan kegiatan honeymoon di Trizara Resort dengan memilih tenda dengan tipe Zana. Tempatnya yang luas, privat dan tenang sangat cocok menjadi destinasi glamping Anda dan pasangan.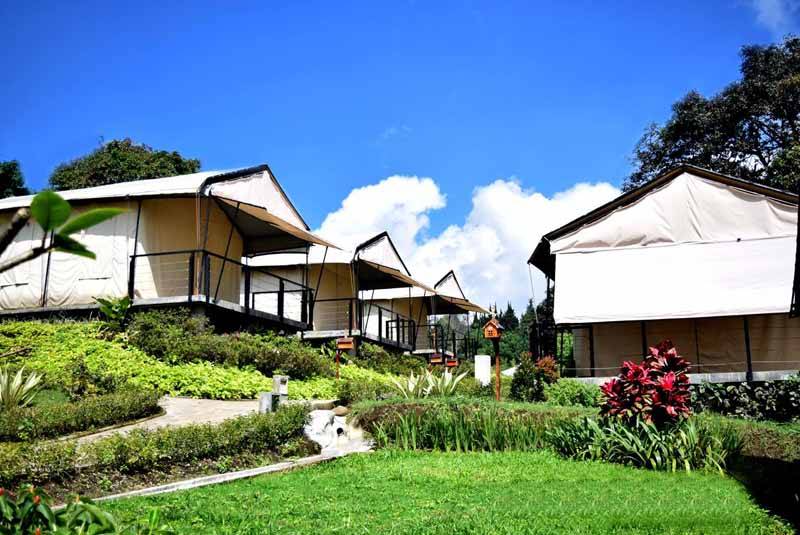 Foto: dok. Istimewa

Jeeva Beloam Beach Camp – Lombok
Lebih ke timur Indonesia, Anda bisa ke Jeeva Beloam Beach Camp karena tempat ini menawarkan bentangan laut nan biru. Di sini ada tempat menginap Pantai Beruga yang bangunannya menggunakan kayu daur ulang yang kokoh dan alang-alang sebagai atapnya. Glamping honeymoon Anda akan terasa sempurna karena ditemani juga oleh pasir putih nan halus.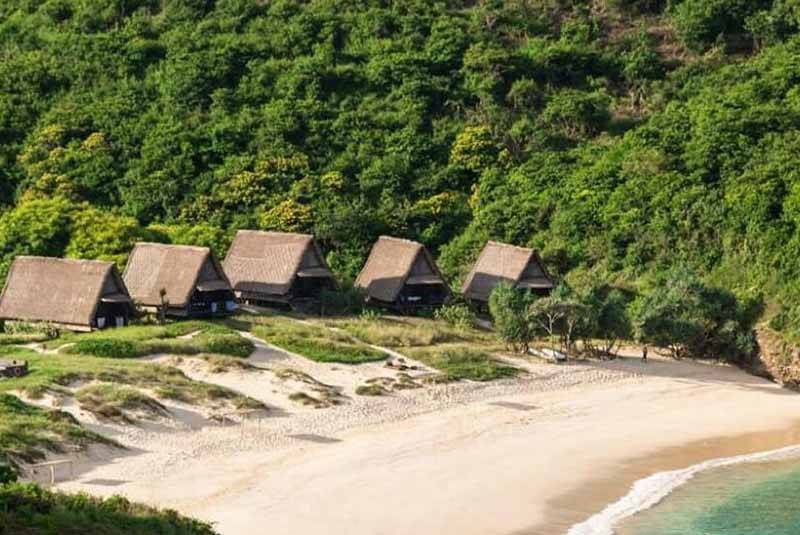 Foto: dok. Istimewa