Selain gaun dan makeup, tatanan rambut merupakan bagian penting dari penampilan di hari pernikahan. Berbagai gaya layak menjadi pilihan di momen special tak terkecuali bagi Anda yang berambut pendek. Tak perlu berkecil hati dengan rambut pendek Anda, karena cukup banyak tatanan rambut untuk resepsi pernikahan yang tak kalah menawan dengan mereka yang berambut panjang. Tak perlu bingung dengan tatanan rambut yang tepat pada hari pernikahan. Yuk simak beberapa inspirasi gaya rambut pendek untuk pernikahan berikut ini.
Veil sebagai andalan
Untuk membuat rambut pendek tetap menawan, veil selalu dapat menjadi andalan. Veil atau tudung yang dibuat dari kain putih berlubang yang dipasang sebagai aksesoris kepala. Tanpa terlalu banyak hairspray , Anda bisa membuat tatanan rambut tetap menawan.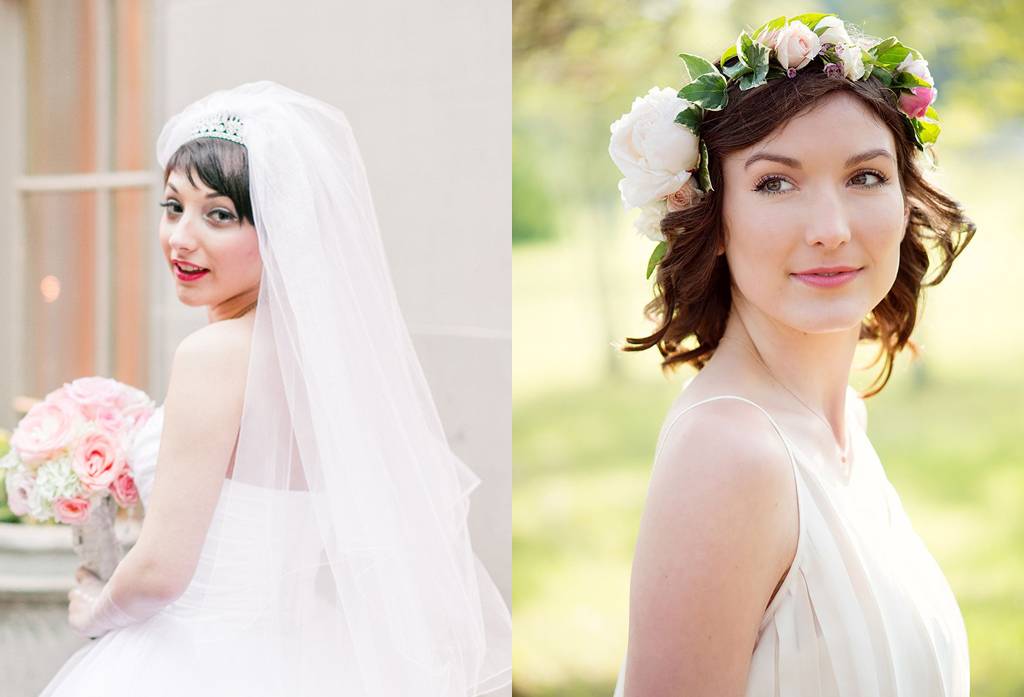 Curly style
Rambut di-curly sederhana akan tetap kelihatan sempurna. Jika memiliki rambut bob, kamu bisa coba curly hai, kemudian tambahkan flower crown untuk memberi kesan romantic
Gaya Queen Braid Crown.
Untuk mendapatkan queen braid crown yang sempurna, beri sedikit volumizing spray di akhir penataan. Hasilnya akan membuat tatanan rambut pendek terlihat sempurna.
High and tight bun
Tatanan rambut high and tight cocok buat Anda yang memiliki rambut keriting kecil-kecil. Dengan memberi efek berombak dan jepit blink-blink kecil di rambut pendek, penampilan Anda di hari istimewa akan tetap memukau.
Pixie cut hair
Bersiap tampil chic di hari pernikahan dengan perpaduan pixie cut hair. Bagi pecinta gaya klasik, Anda bisa meng-aplikasikan vintage glam curls dengan tambahan veil panjang. Atau memadukan curly lob hair dengan beaded headband untuk membuat penampilan Anda di hari pernikahan terlihat berbeda dari biasa dan tentu saja menambah stunning penampilan.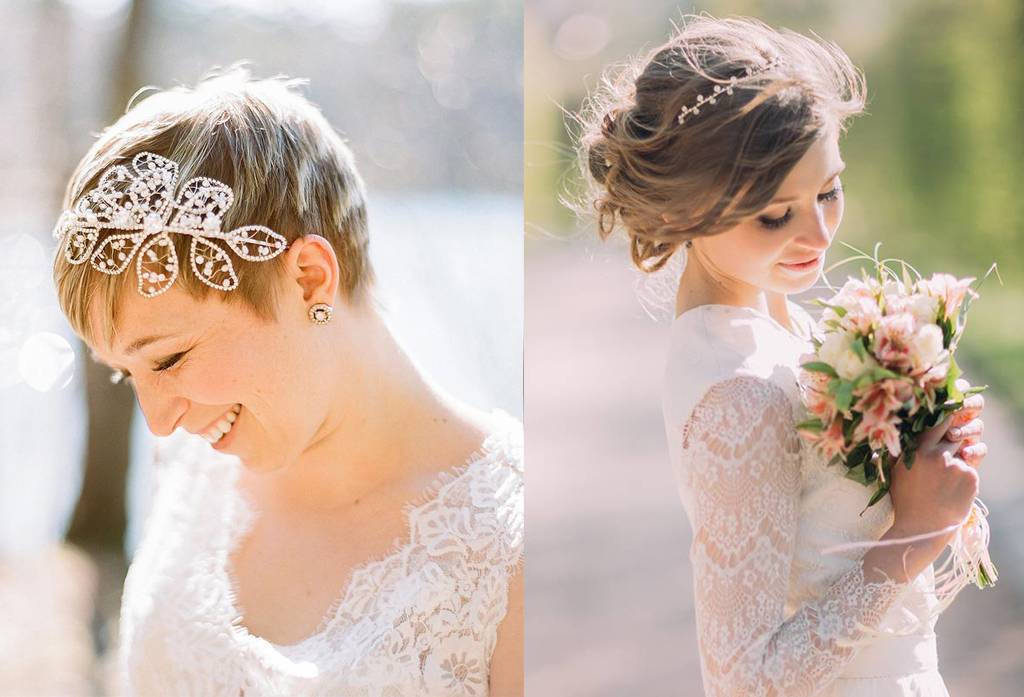 Messy style
Messy updo bisa menjadi pilihan yang tepat untuk Anda yang menginginkan tampilan classy. Jika Anda tidak menyukai gaya tight updo, sprinkling flower pins bisa dijadikan pilihan. Gaya rambut ini akan memberi kesan pop pada penampilan Anda. (SW)
Foto : Dok.Istimewa