Tema dekorasi yang mengusung warna-warna gelap tidak selalu terkesan suram atau membosankan. Kuncinya adalah menetapkan palet warna yang tepat terlebih dahulu. Jika ingin warna hitam, putih, dan emas, maka tambahkan satu warna pop seperti fuchsia. Voila! Dekorasi akan terlihat glamor seketika.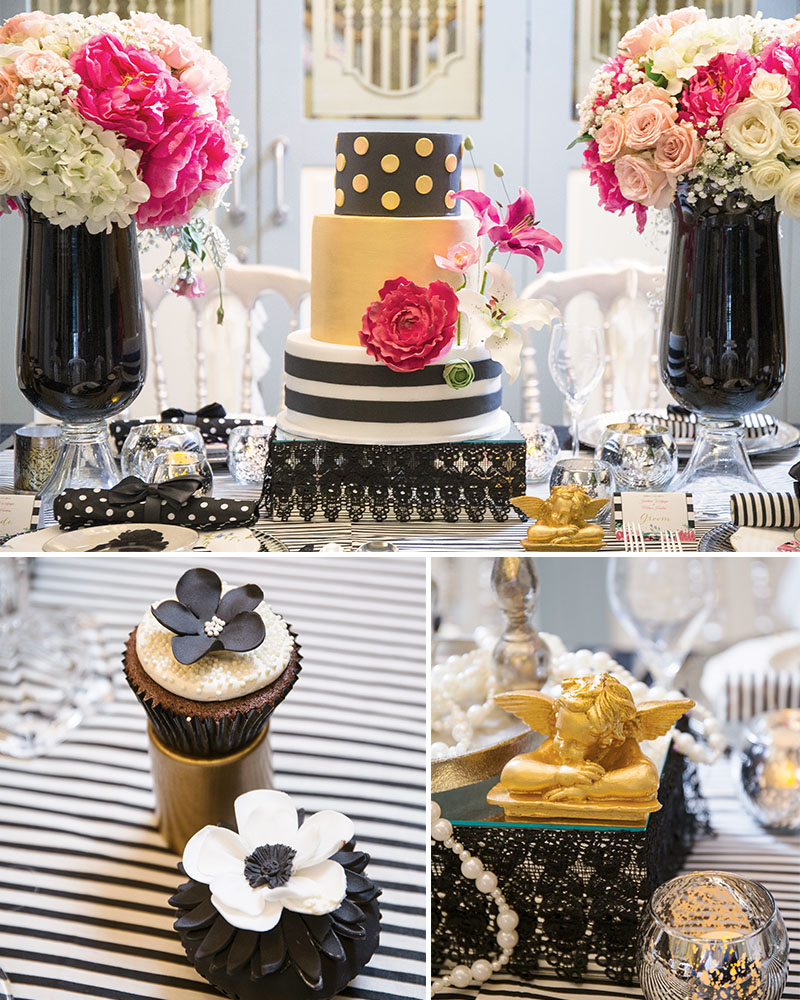 Cake and Accesorize
Kue pengantin tiga tingkat dengan tema yang senada, pernak-pernik berwarna keemasan dan cupcake berhias bunga yang akan memberi nilai tambah pada dekorasi Anda.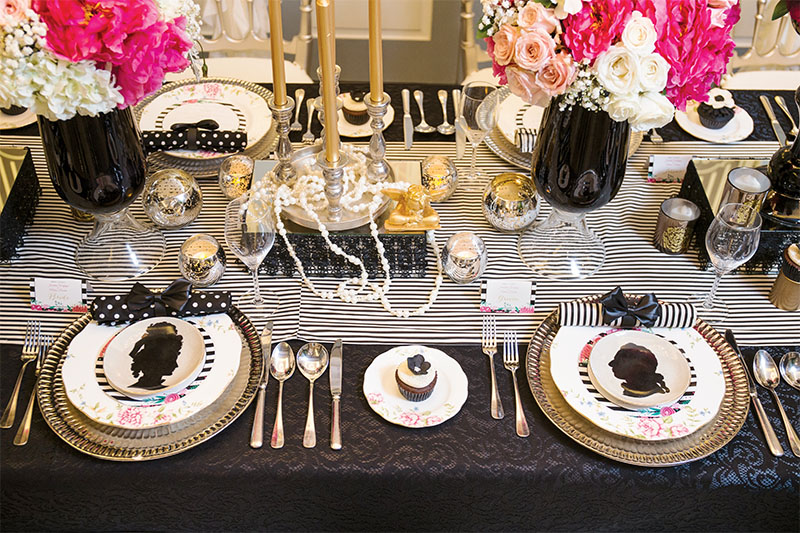 Mix and Match
Agar warna hitam dan putih tidak terlihat polos, padu-padankan berbagai pola untuk detail yang mencuri perhatian, motif bergaris, polkadot, dan lace dapat menjadi perpaduan yang menarik.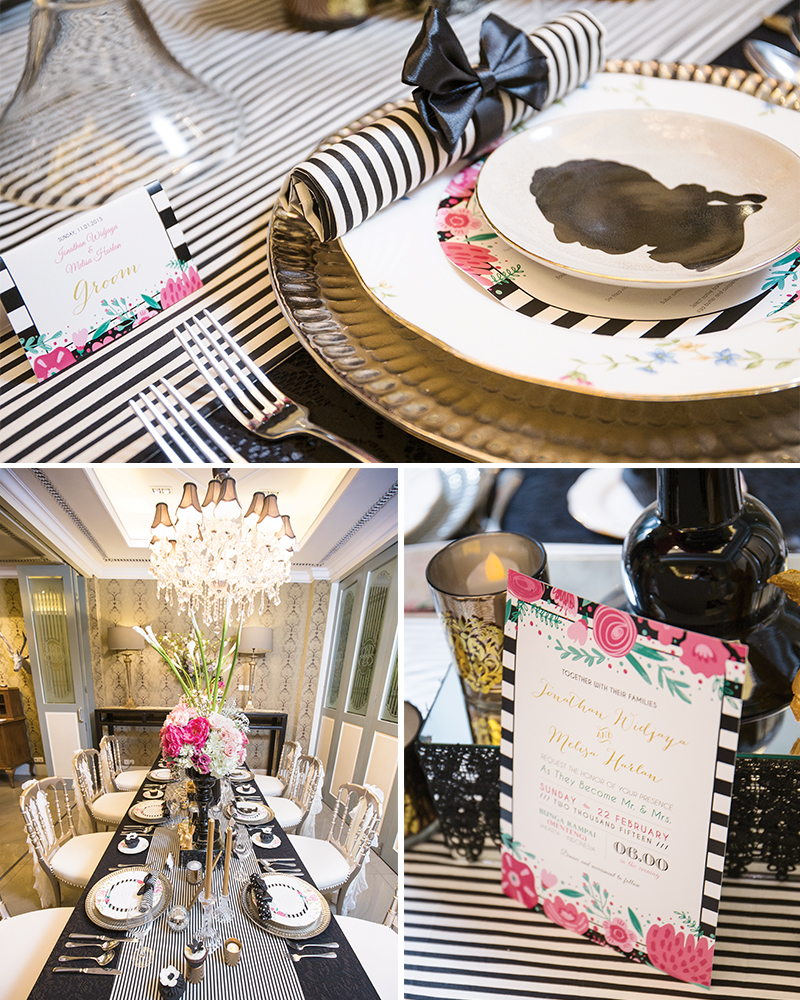 Details Matters
Stationary set, seperti kartu undangan, place card, dan menu card yang didesain sedemikian rupa kini menjadi tren yang wajib digunakan selain memberi kesan spesial. Tentu saja dekorasi akan menjadi lebih cantik.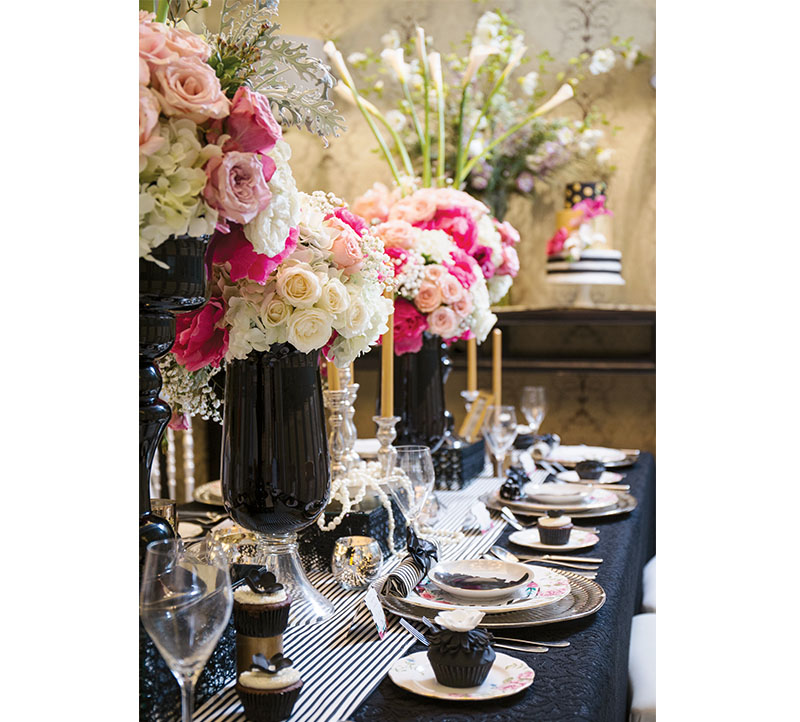 Flower Power
Last but not least, rangkaian bebungaan segar seperti peonia, mawar, dan lilly menjadi centerpiece yang memikat hati siapapun.
Wedding Style Editor Annisya Putrinda | Photography Robby Suharlim for Antheia Photography | Decoration 4Seasons Decoration | Cake and cupcake Guilt Desserts | Location Bunga Rampai