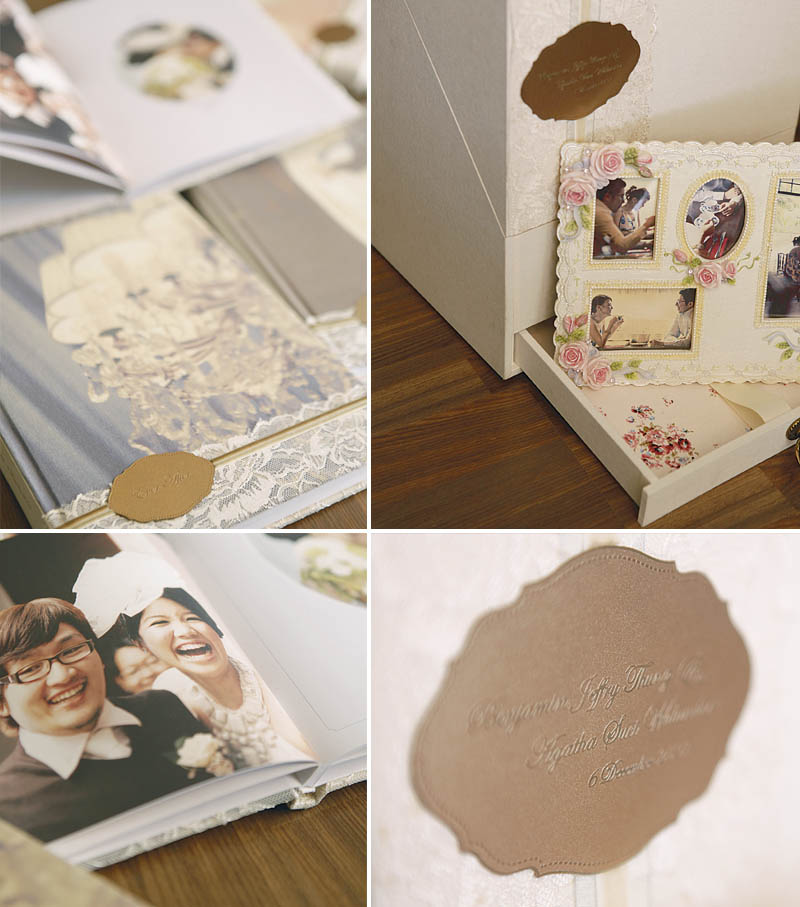 Not Just a Photo Album

Jika bujet yang Anda anggarkan memang cukup, carilah vendor fotografi yang menyediakan jasa foto pre-wedding dan wedding day sekaligus art work berupa desain albumnya, jadi Anda berdua tidak akan menerima output sekadar album foto, melainkan wedding book. Di dalam wedding book yang Anda pesan, packaging dan foto sudah menjadi satu kesatuan utuh tak terpisahkan. Anda hanya perlu membayar jasa foto dan mendapat sebuah karya seni yang indah.

So, first thing first… What's your concept?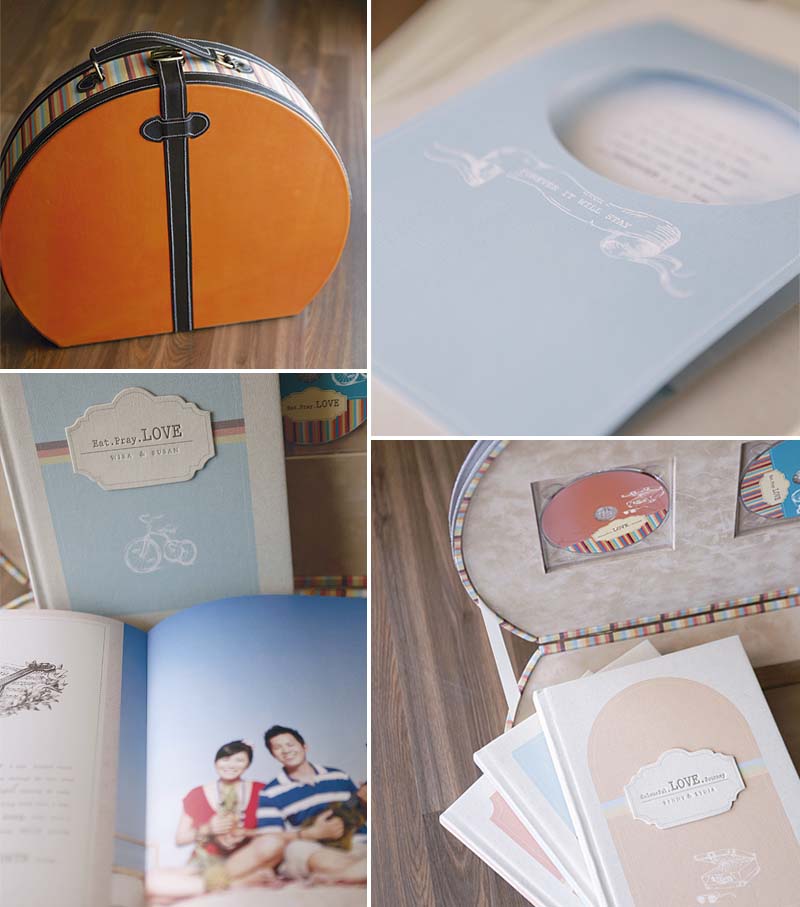 Tentukan konsep pemotretan yang ingin Anda lakukan. Selanjutnya, desain album akan dibuat sesuai konsep foto keseluruhan. Misalnya pemotretan Anda berdua bertema pantai, traveling, ataupun musik. Dalam desain, album pun bisa disertai dengan pernak-pernik pendukung yang sesuai.

Sedangkan untuk foto-foto kenangan upacara dan pesta pernikahan, bisa juga disesuikan dengan selera Anda berdua terutama dengan tema dan konsep pernikahan itu sendiri. Kesan romantis dan bernuansa warna pastel tentulah menjadi pilihan utama, tapi konsep yang beda dan unik juga perlu dipertimbangkan.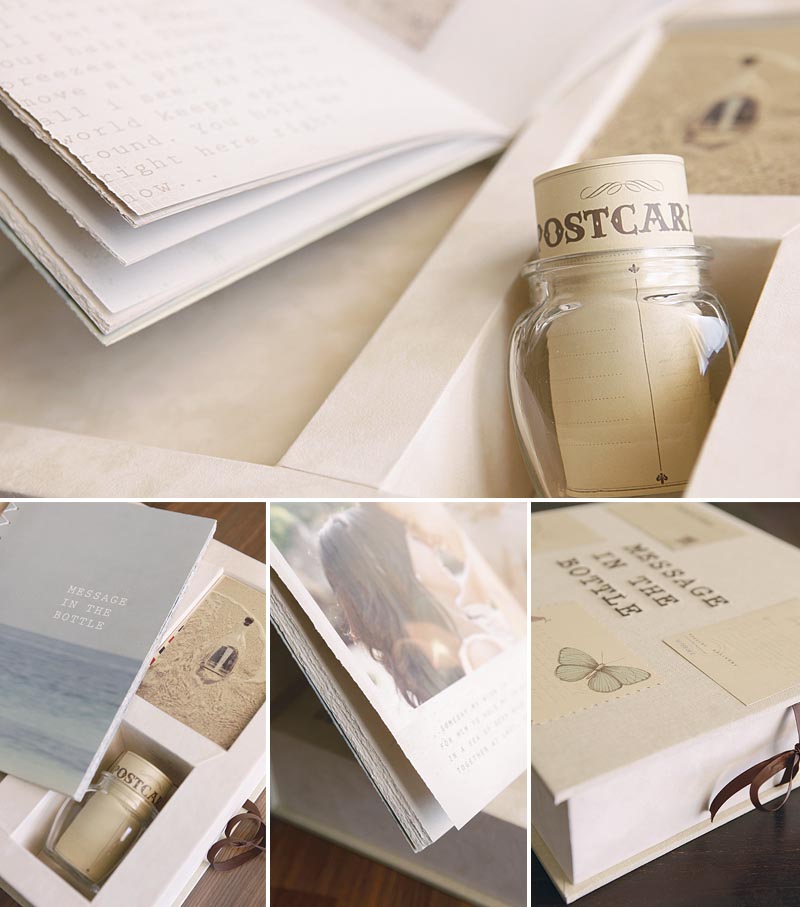 Setiap klien mendapat kesempatan untuk melihat draft layout, album, dan packaging secara keseluruhan. Setelah mendapat approval, barulah album akan dicetak
dan dibuatkan boks. Menariknya, setiap klien akan mendapat desain yang personal dan khusus (tidak dimiliki pasangan mempelai lainnya).

Penting untuk dipastikan:
① Apakah Anda akan mendapatkan copy file serta digital album dalam format pdf ?
② Jika ya, berapa lama jangka waktu pengerjaannya? (biasanya 4 bulan).
③ Apakah klien pre-wedding atau wedding day boleh ikut menentukan desain? (yang tentunya akan disesuaikan dengan standard kualitas kedua pihak).

Untuk sebuah bujet ekstra yang akan dikeluarkan, sebenarnya Anda berdua berhak untuk menanyakan apa pun, asalkan masih dalam batas tenggang rasa dan saling menghargai.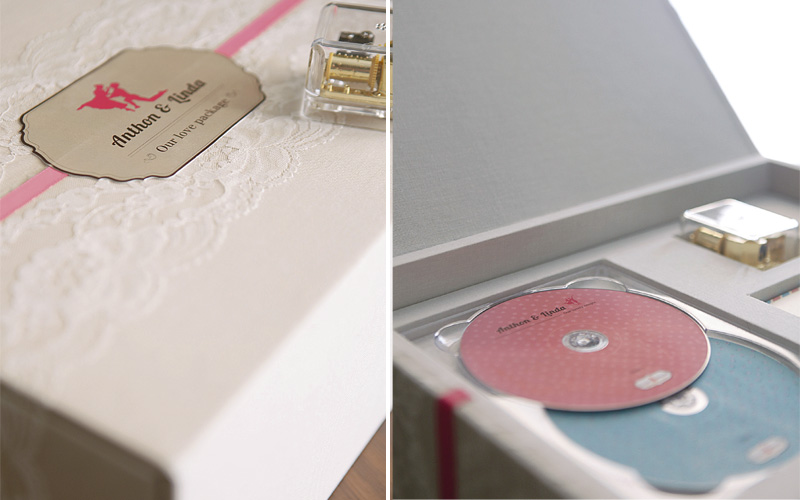 Does It Fit in Your Budget?

Inilah yang terpenting. Dengan banyaknya kebutuhan dan detail dalam pernikahan, tentulah pembuatan wedding book bukan menjadi proritas utama. Tapi jika Anda berdua pencinta kesempurnaan sehingga ingin menyimpan kenangan dalam karya seni yang indah, cobalah mengakali bujet pernikahan Anda, tentunya dengan cara yang tetap bijaksana. Demi kenangan seumur hidup, kenapa tidak?

Untuk sekadar kisaran harga, yang sudah termasuk jasa foto dan wedding book , Anda perlu mempersiapkan bujet mulai dari Rp 19- Rp 75 juta.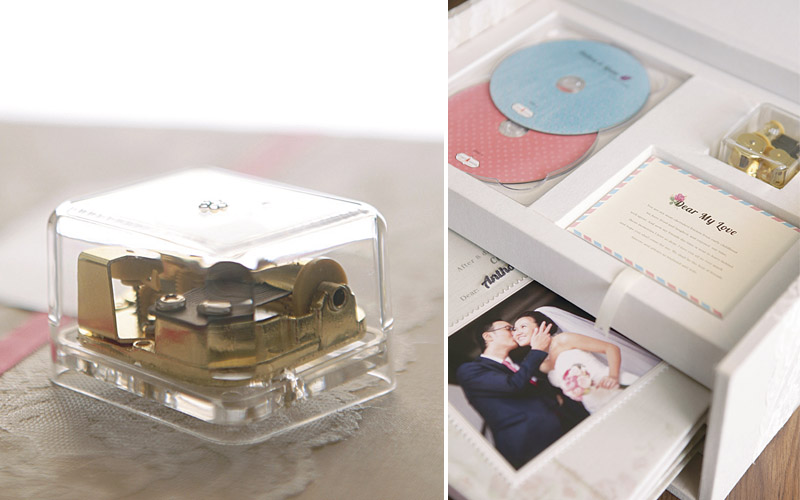 Smart Ways to Have Wedding Book
Karena pernikahan diharapkan akan terjadi hanya sekali dalam seumur hidup, ada baiknya setiap kenangan terabadikan dalam suatu media yang memorable dan everlasting.
Mengikuti tren, sah-sah saja. Tapi sebaiknya Anda memilih desain yang sifatnya abadi.
Lakukan survei ke beberapa vendor fotografi untuk mengetahui model dan jenis album yang dibuat.
Photography Damon Rizki-Lighthouse Wedding Photography | All Photo Albums Design & Made by Lighthouse Wedding Photography