Banyaknya dekorasi yang Anda butuhkan mutlak tergantung pada gedung yang Anda pilih untuk penyelenggaraan pesta pernikahan dan tentu saja tema pestanya. Untuk membuat aura pesta menjadi ceria dan bersemangat, cobalah aneka ragam warna-warna ceria yang dipadankan dengan warna lembut atau teduh.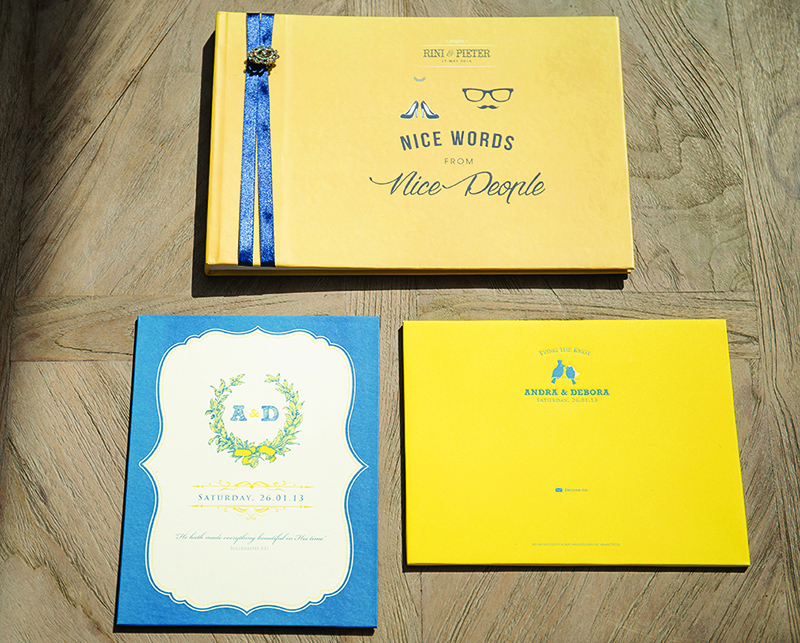 Jika ingin menampilkan tema cerah dalam pesta pernikahan Anda, mulailah mendesain kartu undangan Anda dengan warna kuning. Tambahan warna biru untuk memberikan kesan lembut.
Guest Book Weddingku Store | Invitation Card Million yellow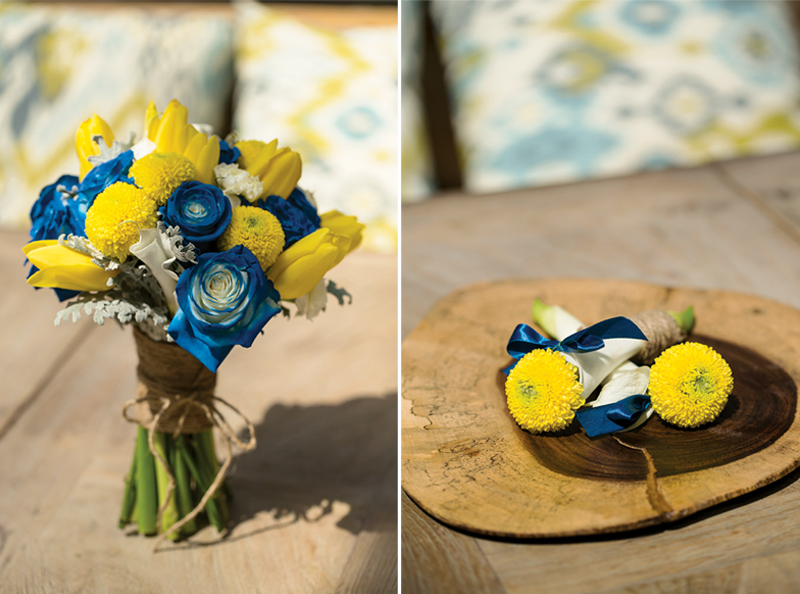 Romantic You and Me
Perpaduan rose, tulip, dan pom-pom kuning, warna-warna cerah ini seakan menggambarkan kebahagiaan mempelai wanita. Jangan lupakan boutonierre untuk pasangan, pilih bunga yang senada dengan buket tangan.

Hand Bouquet & Boutonierre Flower By FLEURA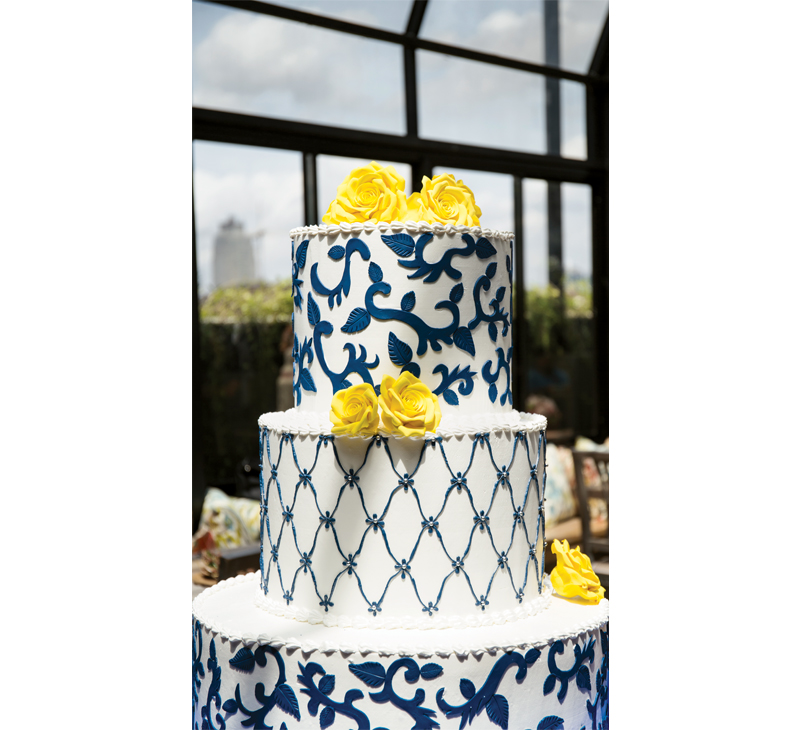 The Simplifiers You
Bingung memilih kue pengantin yang cocok dengan Anda berdua? Kue dengan konsep klasik masih memegang kendali di tahun ini. Tambahkan fondan bebungaan yang cantik untuk menyeimbangi tampilan kue pengantin yang tampak klasik, dengan memberikan bunga mawar berwarna kuning.

Cake Pelangi Cake
Preppy And Tradisional
Bingung dengan suvenir yang akan diberikan kepada para tamu undangan? Anda bisa berkreasi dengan frame foto berhias wallpaper kuning dan jar cantik, yang dihiasi nama Anda dan pasangan.
Souvenir Weddingku Store

TIPS
• Pilihlah bunga berwarna kuning untuk dekorasi ruangan. Karena Indonesia adalah negara tropis, maka akan mudah bagi Anda mendapatkan berbagai macam bunga berwarna kuning dengan banyak jenisnya.
• Kombinasikan warna lain untuk mempermanis warna kuning pada dekorasi Anda. Misalnya warna biru. Namun, pastikan bahwa warna dominan adalah warna kuning.
• Pastikan pula bahwa berbagai items seperti bunga, kartu undangan, dan suvenir berwarna senada dengan tema yang Anda pilih.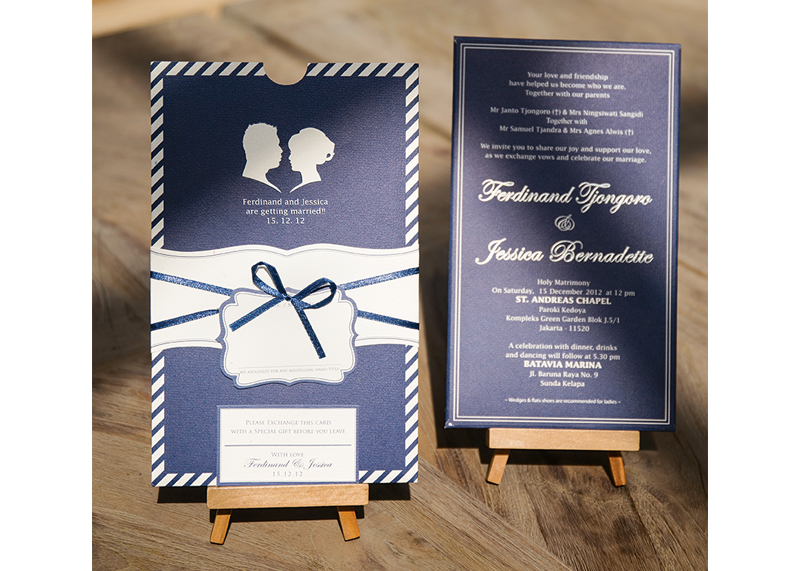 Let's Design:
Ketika Anda memilih desain kartu undangan, perhatikan juga jenis kertas dan tekstur kertas yang dipilih. Pastikan bahwa pasangan Anda juga menyukai desain kartu undangan yang Anda pilih.

Royal Blue Invitation
Kartu undangan dengan ilustrasi wajah Anda dan pasangan, dengan memunculkan warna biru membuat tampilan kartu undangan terlihat mewah.



Editor Meyliana Tanoto | PhotographY Robby Suharlim Location Bunga Rampai Menteng